Discussion Starter
·
#1
·
Yoshimura R-77 Exhausts were developed specifically for the latest generation of sportbikes to be light while providing improved engine output and better throttle response. This is realized through countless hours testing various pipe configurations on the dyno, finalizing a design and then riding with it at the track to fully understand how the motorcycle exhaust will work. Every Yoshimura full exhaust system starts with header pipes made from high-quality stainless steel tubing that is cut from stock and then bent to shape using precision CNC-machine tools. This is done to produce an exhaust that has a perfect fit straight out of the box. There's no need to bend brackets or move coolant hoses out of the way to fit a Yoshimura exhaust! Where Yoshimura R&D found it beneficial to power output, one or more duplex crossover pipes are utilized between the headers. This Yoshimura innovation works to boost low and mid-range power output - something that Yoshimura has been using on their US-made exhausts since the middle 1970's.
Most noticeable about the R77 exhaust is the distinctive trapezoidal shape of the muffler which was chosen because it permits a larger volume of exhaust packing material which, Yoshimura claims, delivers better engine performance than a standard round or oval-shaped exhaust. At the front of each R77 muffler, a tapered endcap meets an outer sleeve made with your choice of stainless steel, titanium and carbon fiber. Each sleeve is then mated to the straight-baffle interior with stainless steel banding and rivets for a durable pipe that will stand up to the years of riding. Every R-77 full exhaust system comes almost fully-assembled from the factory and requires no special tools for installation.
We have R77 exhaust systems for 2008-2010 ZX10R models with 2011 versions coming soon!
Yoshimura exhausts systems are not yet available on our website. Call Mike at 866.931.6644 ext 804 to order. As always, shipping anywhere in the lower 48 states is free. You can also email us, send those to FORUM at RIDERSDISCOUNT dot COM with YOSHIMURA R77 EXHAUST in the subject line along with the model and year of the motorcycle you have and the style of muffler you want: carbon fiber, stainless steel or titanium sleeve – and we'll get back to you right away.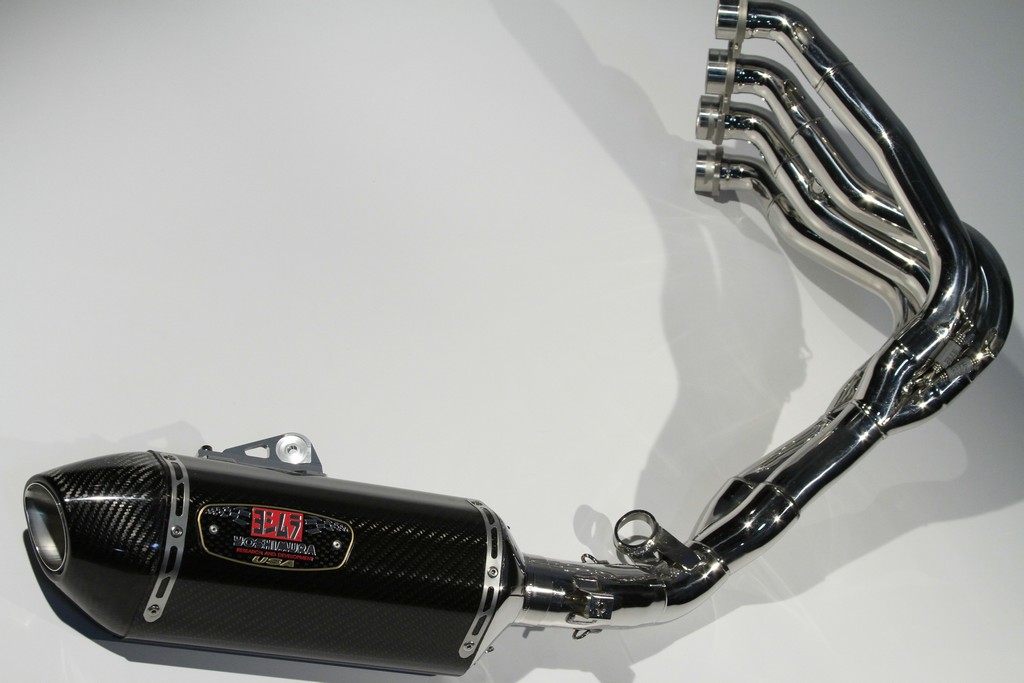 Unlike some exhaust manufacturers who have resorted to machines to weld their exhausts, Yoshimura believes human hands are still best suited to the task.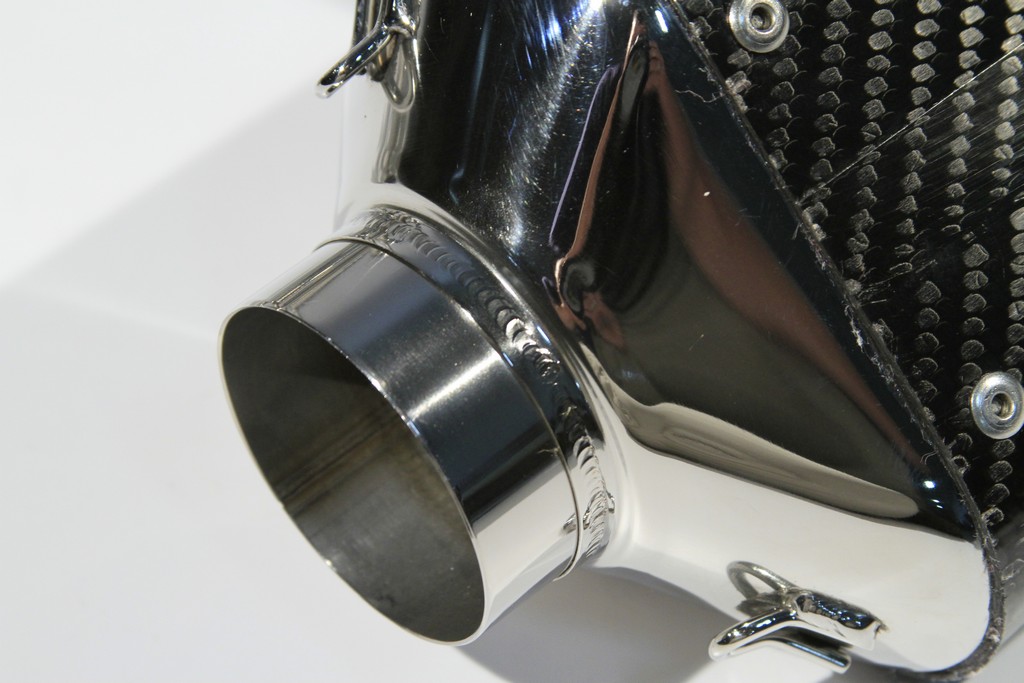 Whenever the OEM exhaust includes a gas sensor, Yoshimura provides an appropriately sized sensor bung. Where required, brackets are welded onto the stainless steel pipe to facilitate a solid, workmanlike exhaust mounting scheme.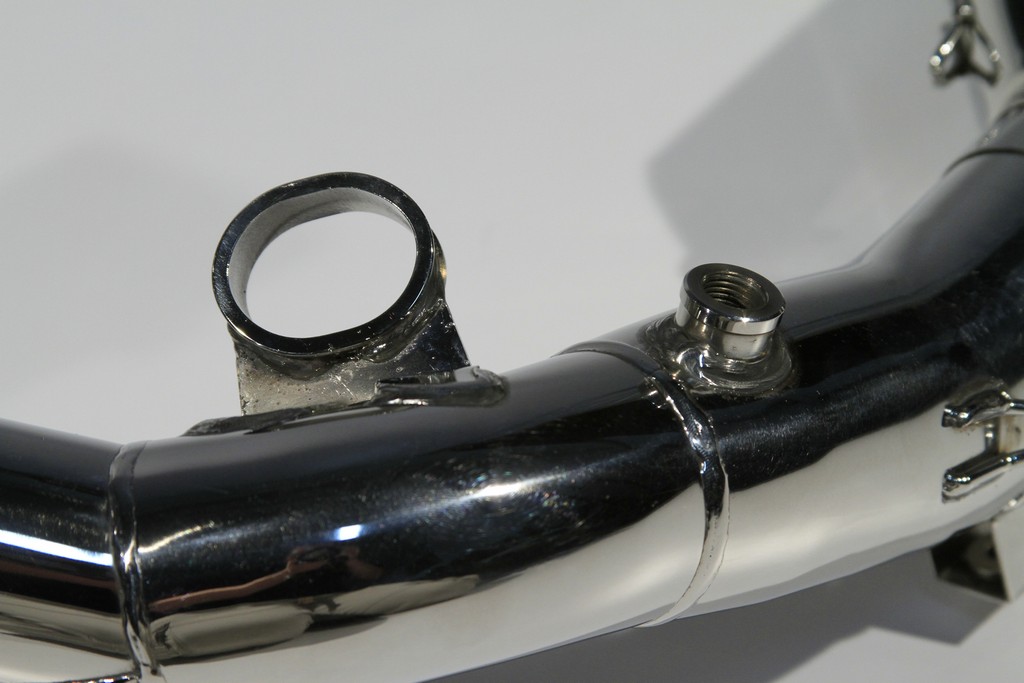 To keep proper tuned length and to make fitting the exhaust easier, Yoshimura uses small stop plates wherever pipe joints are located. They are visible here just under each spring. Exhausts come from the factory almost fully assembled, taking the guesswork out of properly aligning the exhaust to install it on your motorcycle.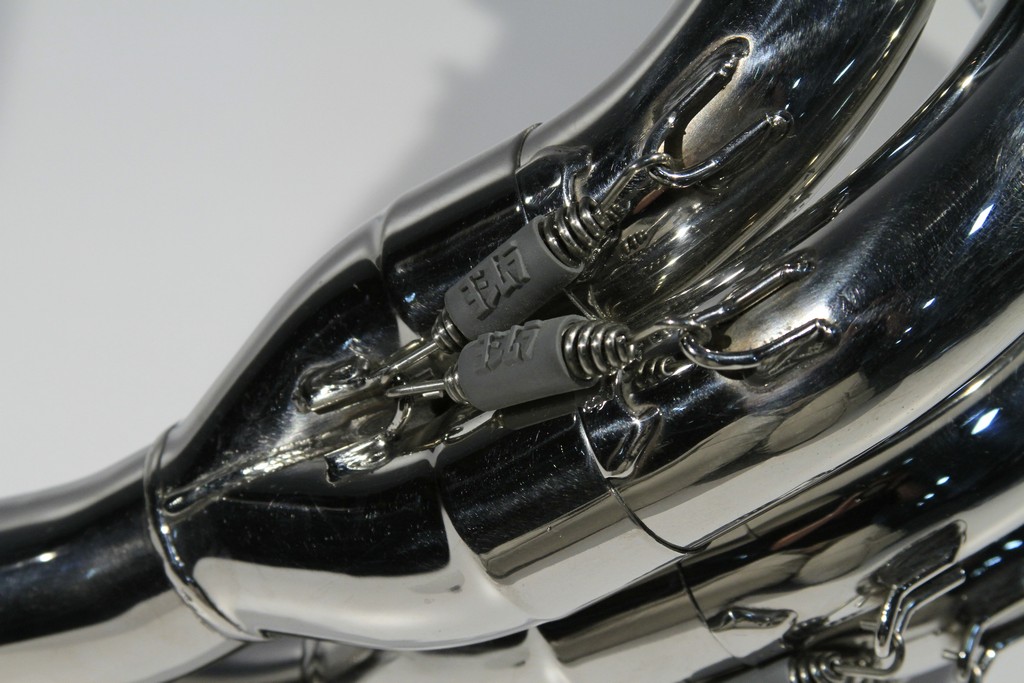 All Yoshimura full systems are designed and constructed in the USA.