Discussion Starter
•
#1
•
RidersDiscount.com now has XT Racing lap timers! We have been using XT Racing products for years in just about every one of our own racebikes because they're easy to use, reliable and are truly an indispensable tool for any rider that's serious about lowering lap times. The Ultra-Lap model is by far one of the most popular motorcycle lap timers on the market today having been used by everyone from the occasional trackday rider all the way up to AMA Pro racers and everywhere in between. If you want to get the most out of your time at the track and improve your riding, then you need an XT Ultra-Lap!
Accurate data is the key to being able to tell if any changes you've made to your riding or your bike helps or hinders your circuit times. With an XT Ultra-Lap, you'll be able to quickly verify if your times are better each instance you cross the line as the Ultra-Lap's LED indicator lamp will show red, if you're slower or green, if you're faster – than you were on your previous lap. At the end of every session, the device displays your fastest lap, your average lap time and your slowest lap. For your convenience, the Ultra-Lap's software automatically divides up each track session along with track name and ambient temperature. This allows you to reference data easily at the end of the day, the next time you go to the same track or any time you want to look back at your progress with a memory of up to approximately 2,000 laps stored on the XT's internal chipset.
To prevent forgetful riders from missing out on valuable data, as long as you turn it on before your first session of the day, the device will automatically power up each time you head out on track. That's because the Ultra-Lap's smart programming activates itself the first time you cross the beacon at the beginning of every track session. XT Racing lap timers have been a staple on our racebikes for years for the reasons stated above and many others like excellent technical support and smart, usable features.
XT Racing products are not yet available on our website. To order yours, call TJ at 866.931.6644 ext 817. We also have IR transmitters on hand if you need a beacon. If you have any questions, send a note to FORUM at RIDERSDISCOUNT dot COM with XT ULTRA LAP in the subject line and we'll get back to you right away.
The XT Racing Ultra Lap basic kit comes with everything you see here. All you have to do is supply one AA battery to power the device.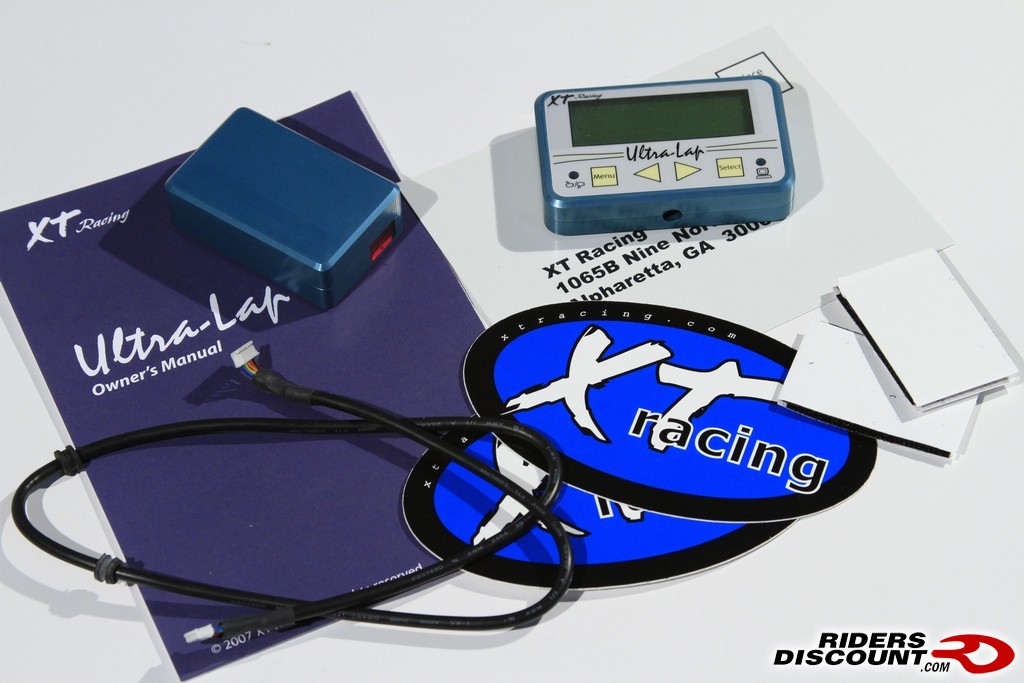 It is possible to recall the time, date and ambient air temperature of each session with the XT Ultra-Lap. Four simple buttons control how the device works and many aspects of its function are user-configurable.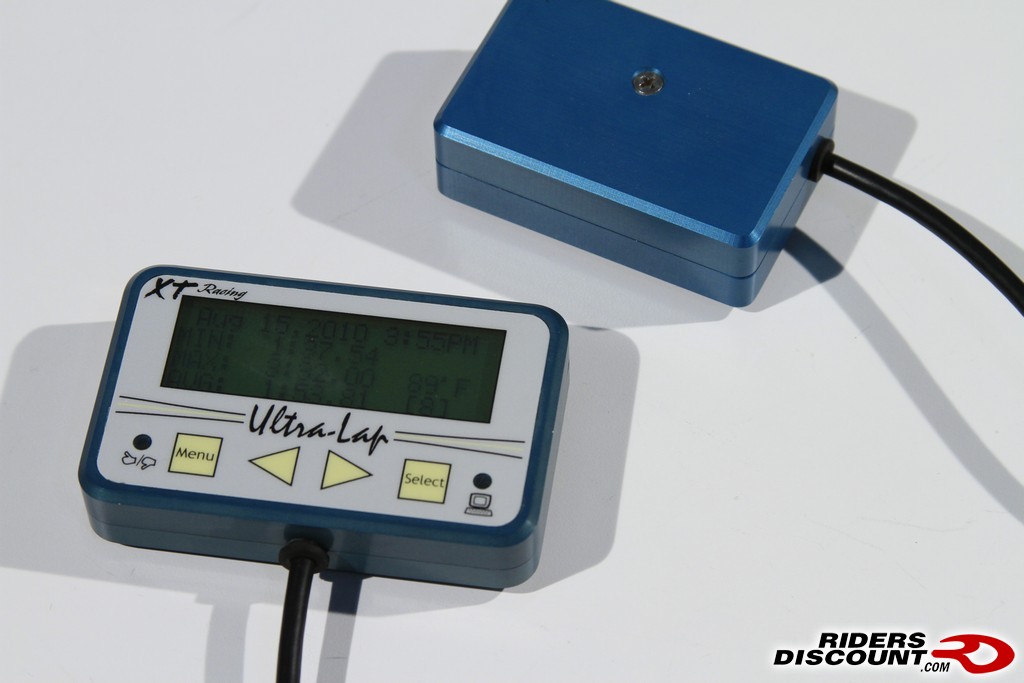 We also have XT Racing IR Beacons available. It's
never
a bad idea to have your own beacon, just in case no one else shows up at the track with one. If you want to get really clever, it's possible to configure your lap timer to measure section split times between the start/finish line on the racetrack with the use of additional beacons. The IR transmitter can be powered by either 4 AA batteries mounted internally or with an external 12V power source.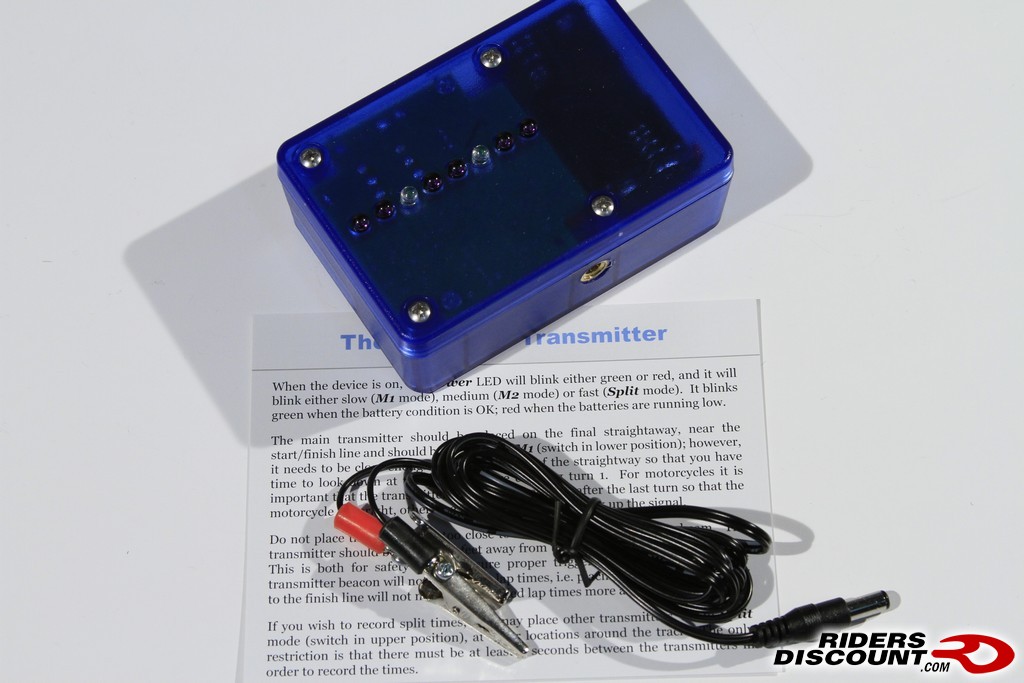 Our RidersDiscount.com Yamaha YZF-R1 AMA American Superbike equipped with an XT Ultra-Lap.