Ideal for the trackday goer or the racer on a budget, the Mini-Lap timer from XT-Racing comes with the bare bones required to start timing your laps at the track. The Mini-Lap is an all-in-one device with the timer and IR receivers part of one simple unit that's capable of storing up to 40 laps, which is more than most riders accomplish in one session. Powered by a CR2032 battery, the Mini-Lap is small and easily placed anywhere on your motorcycle. So long as the infrared receiver is not obstructed from view of the transmitter, you can attach it to your bike either, with the included Velcro strips or, use the slots molded into the back of the ABS plastic chassis to attach it with zip ties.
XT Racing products are not yet available on our website. To order yours, call TJ at 866.931.6644 ext 817. We also have IR transmitters on hand if you need a beacon. If you have any questions, send a note to FORUM at RIDERSDISCOUNT dot COM with XT MINI LAP TIMER in the subject line and we'll get back to you right away.
Almost all of the tools you need to start acquiring the empirical data necessary to improve you riding come in this kit. The XT Racing Mini-Lap comes with a receiver/display, Velcro and instructions. Transmitter sold separately.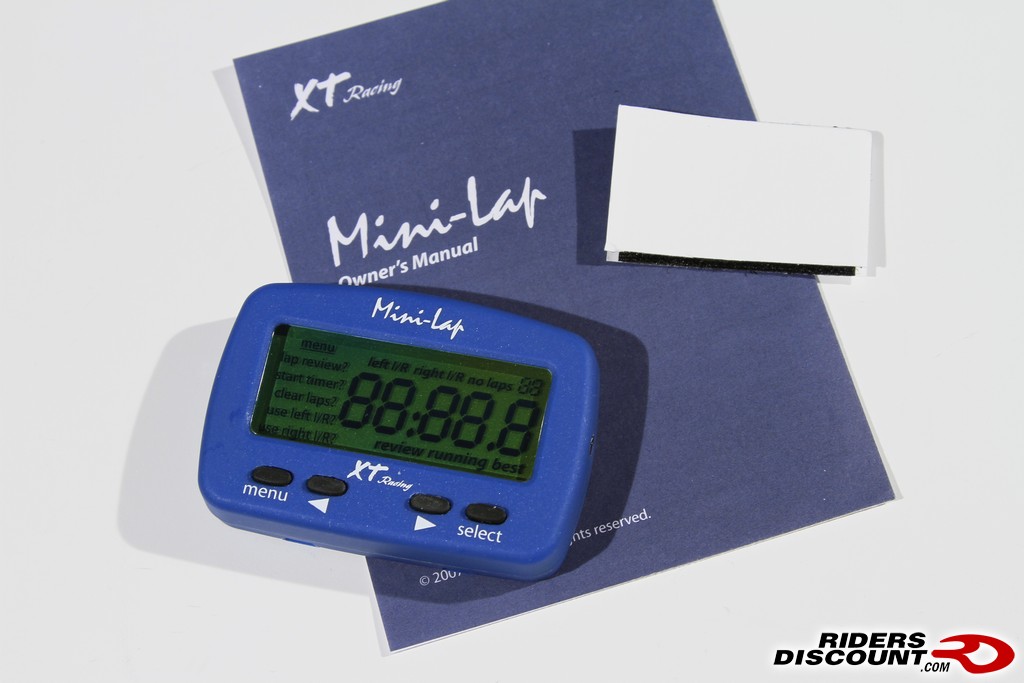 Instead of using a separate, remote IR receiver that's attached to the timer with a wire, the Min-Lap has the "eyes" integrated into both sides of the chassis. All that's required is a clear line of site to the transmitter beacon.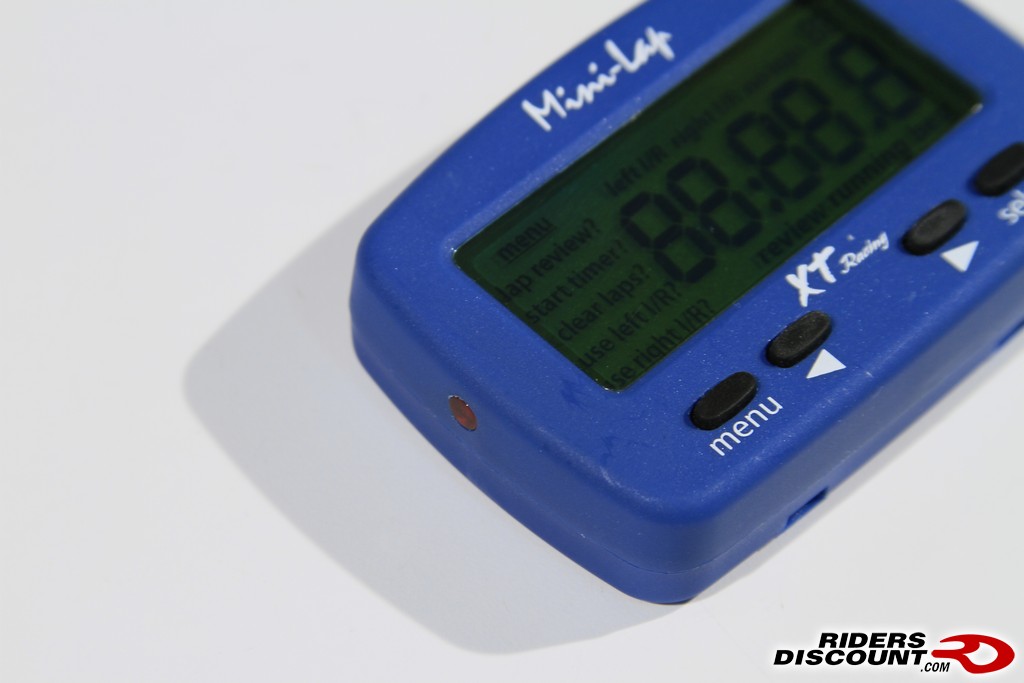 XT Racing also makes it easy to use zip ties, instead of the included Velcro, for attached the Mini-Lap to your bike.