If you want to get more bang for your buck out of your rear sprocket, take a look at these steel rear sprockets from Vortex. Machined from carbon steel with teeth that have been hardened for longevity, Vortex steel rear sprockets will easily outlast an equivalent aluminum chainwheel! Vortex steel sprockets are precision machined for concentricity and then carefully lightened for a minimal weight penalty over their aluminum counterparts. After machining is complete, each unit is electroplated in a black satin finish to resist corrosion and keep looking good for as long as the teeth last.
We have complete kits available in OEM and 520 chain sizes for most late-model motorcycles.
For more information, call Mike at 866.931.6644 x 804 or send a note to FORUM at RIDERSDISCOUNT dot COM with VORTEX STEEL CHAIN KIT in the subject line and please be sure to specify the model and year of the bike you own, the chain pitch that you need (520, 525 or 530) along with the number of teeth you want on the front and rear sprocket.
Vortex steel sprockets are available in black only and are machined to be as light as possible while out-lasting an aluminum sprocket that's exposed to same stresses.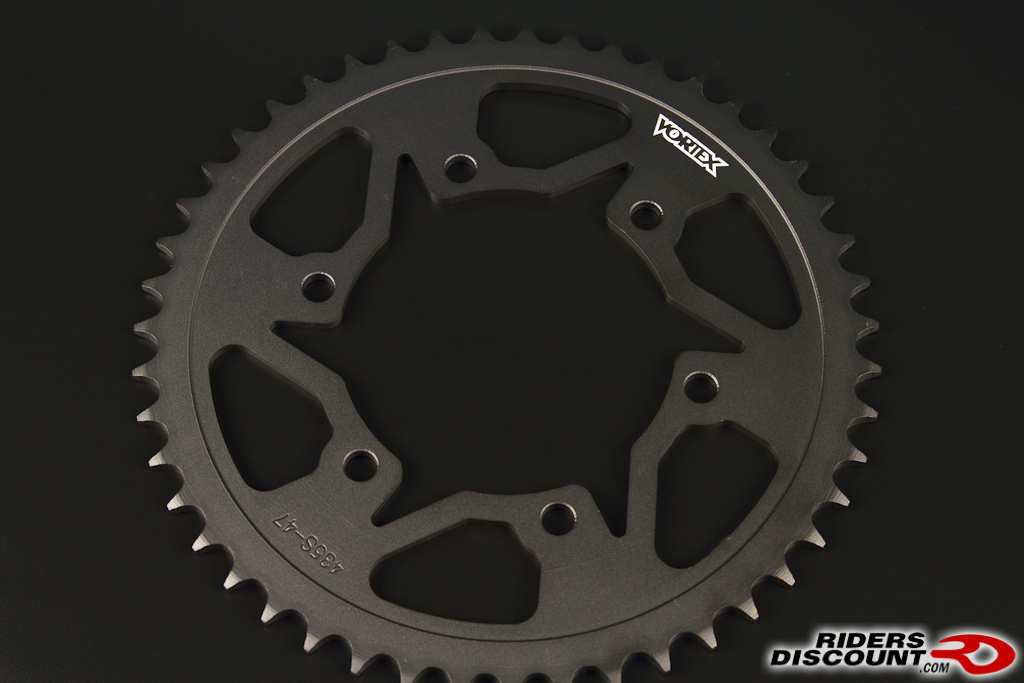 RidersDiscount.com has a complete line of chains for your needs, including the one we use on all of our own race bikes, D.i.D's ERV3 520 chain.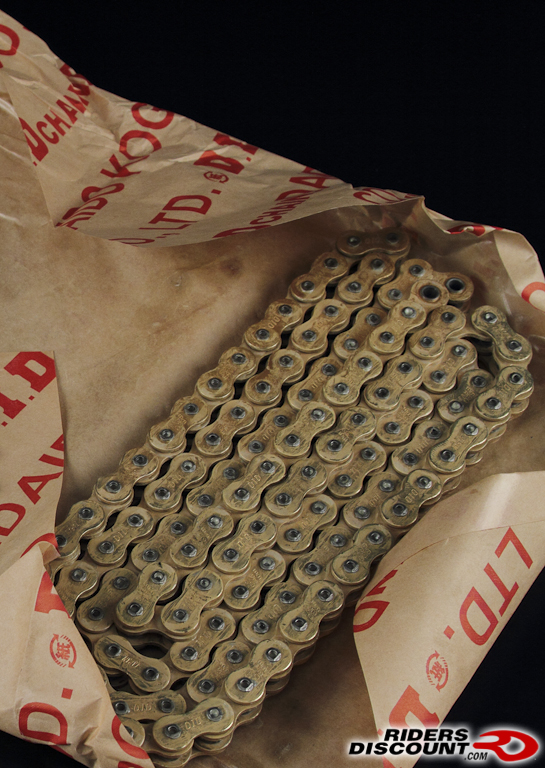 We can also supply you with this awesome chain cutting tool, also from D.i.D - which makes installing a new chain easy with no grinding required. Simply press out the old chain, size the new chain to length and install.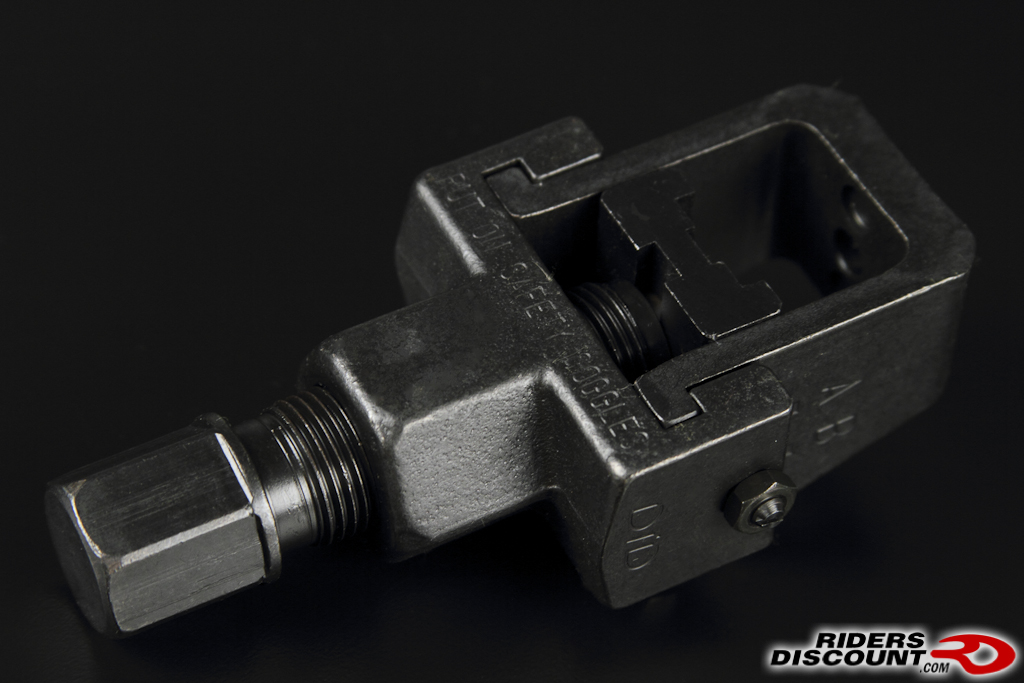 Vortex steel rear sprockets are available for most late-model sportbikes in OEM 525 or 530 chain sizes as well as the preferred 520 conversion size.