Discussion Starter
·
#1
·
Vortex rearsets have been in constant evolution since the company opened their doors back in the nineties. The old footpegs that were known for destroying the soles of your boots are gone. In fact, they're now on their third generation peg which, while still grippy, doesn't shred boots as much AND crashes better than before. Thanks to a bevel machined along the circumference about 1/2" in from the end of the peg that's designed to break before the footpeg mount goes, you have a better chance of making it home without having to call for a tow truck. Most Vortex rearsets are adjustable too, with a fat half-inch base that allows the user to position the footpegs in 10mm increments up and back, starting at the OEM position on most models.
Get the same rearsets for your motorcycle. We believe in this brand so much that we used on our own 2009 YZF-R1 that we raced at the AMA level.
Available in black, gold or silver finishes, call TJ at 866-931-6644 ext 817, tell him you're a forum member, what bike you ride and he'll get you a set of these shipped out fast. You can also send email with VORTEX REARSETS in the subject line to FORUM at ridersdiscount DOT com along with the year and model of the bike you ride and we'll get back to your right away.
Vortex rearsets come with the appropriate shift rod and hardware for most applications. Don't forget to ask about a brake light pressure sensor (sold separately) if you wish to retain the OEM brake like function.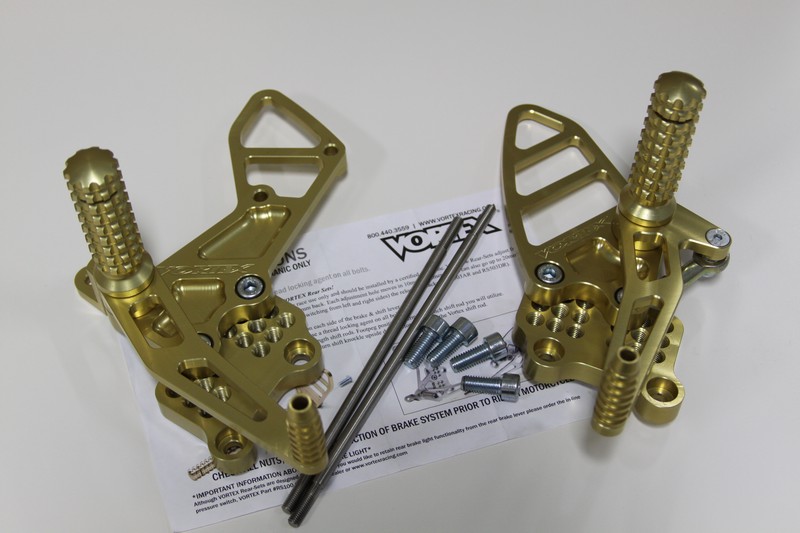 Close-up of a crash-survivable footpeg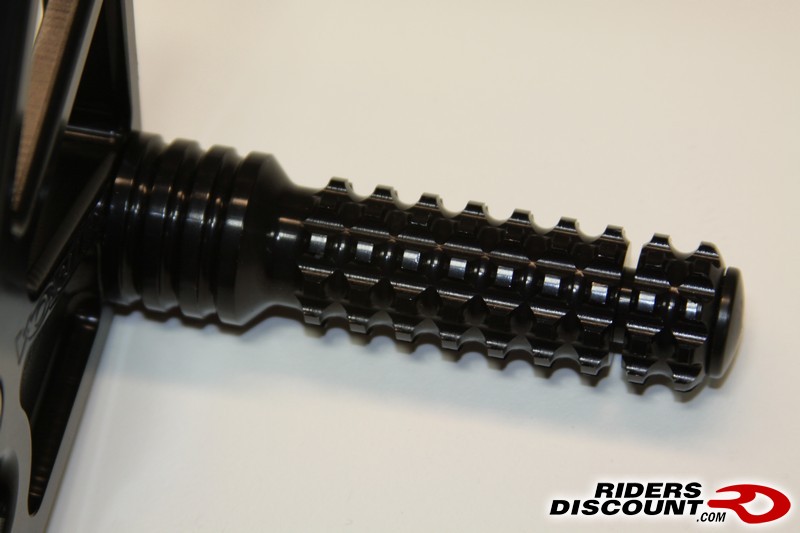 Beefy base mounts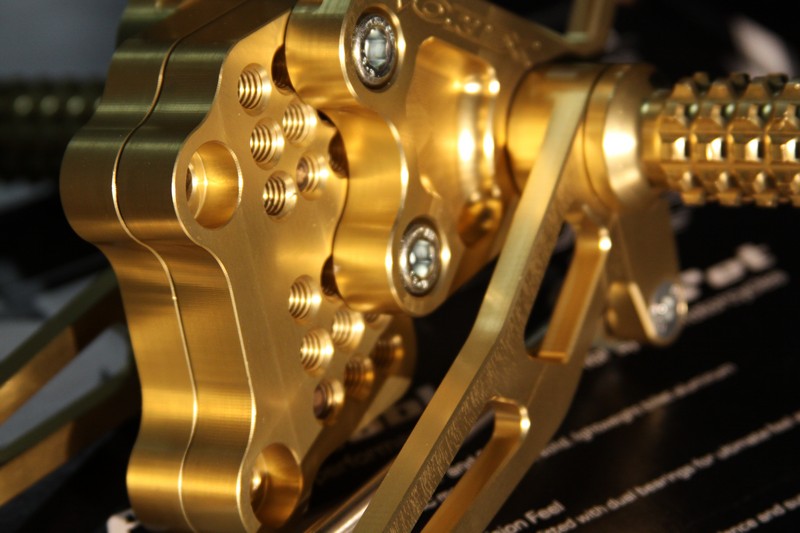 For newer models, Vortex has employed folding toe pegs on both the shift and brake sides, seen here on the left, to improve crash survivability.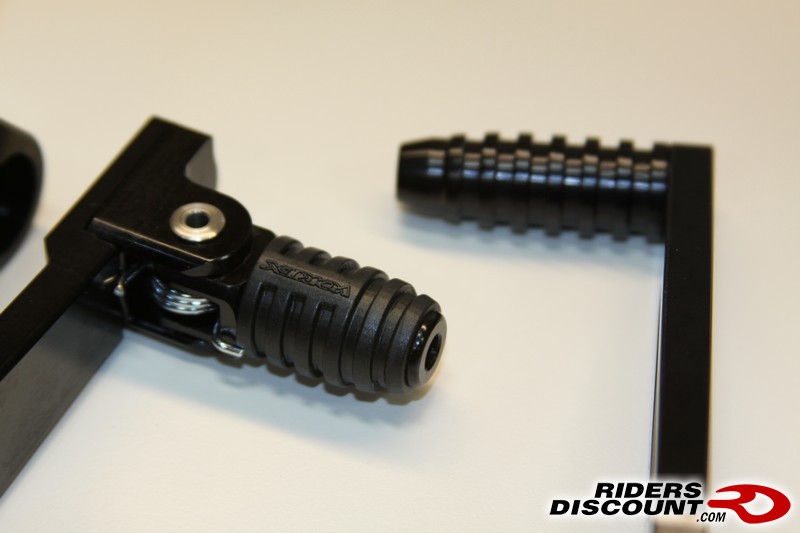 Brake side mounted up to our YZF-R1.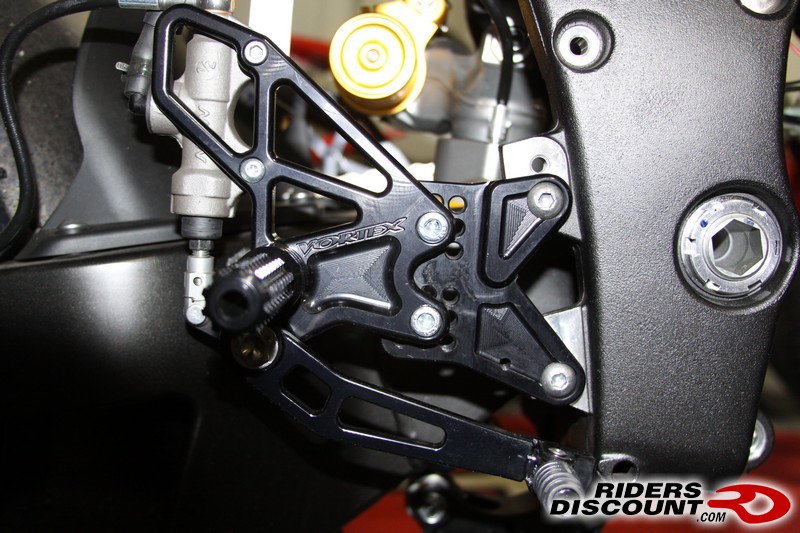 Shift side is simple, yet beefy.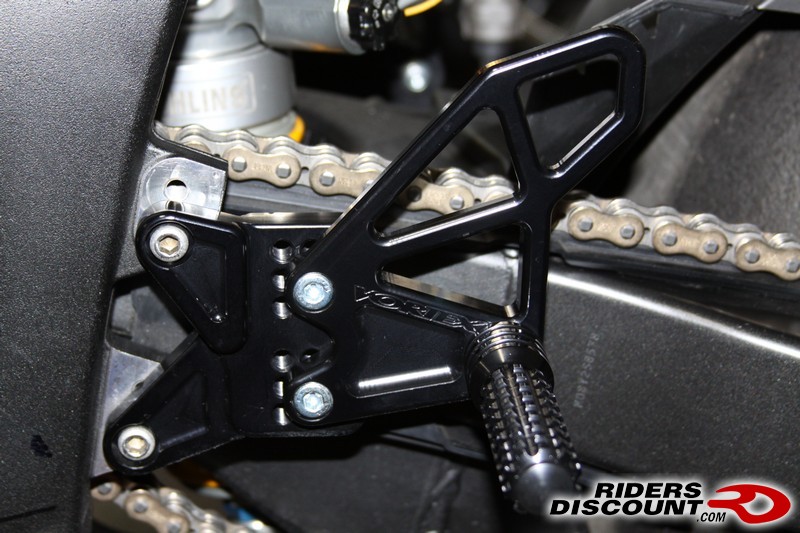 It all gets sent to you in a nice shrink-wrapped package