Vortex Racing Component's motorcycle rearsets are designed for the racetrack with the input Vortex has received from professional and amateur teams alike. It is from this information that the Florida-based company has constantly evolved their products with the feedback they've received from their successful line of motorcycle parts and accessories. But, just because they're built for the track, doesn't mean that these rearsets are not suited for the road. In fact, the additional feel from the solid-mount footpegs and the precision action of the dual ball bearing control levers increases rider confidence and, consequently, your safety on the road. We've been a big believer in Vortex rearsets for a long time and have used them on many of our own racebikes because they're simple, reliable and can be adjusted to suit the varying needs of just about any rider.
These are available to fit all 2006 and up Kawasaki ZX10R models.
We do not yet have these on our website. Call MIKE at 866-931-6644 ext 804 to orders yours today. We ship fast too! If you have any questions and prefer email, send those to FORUM at RIDERSDISCOUNT dot COM with VORTEX ADJUSTABLE REARSETS in the subject line along with the model and year of the motorcycle you ride and we'll get back to you right away.
Vortex rearsets come on cardboard plates that are vacuum bagged. In it, the appropriate hardware is laid out as it would be if these were installed on your bike which takes the guesswork out of using the proper bolts. Shift rods and other accessories are included when they are required for your specific application.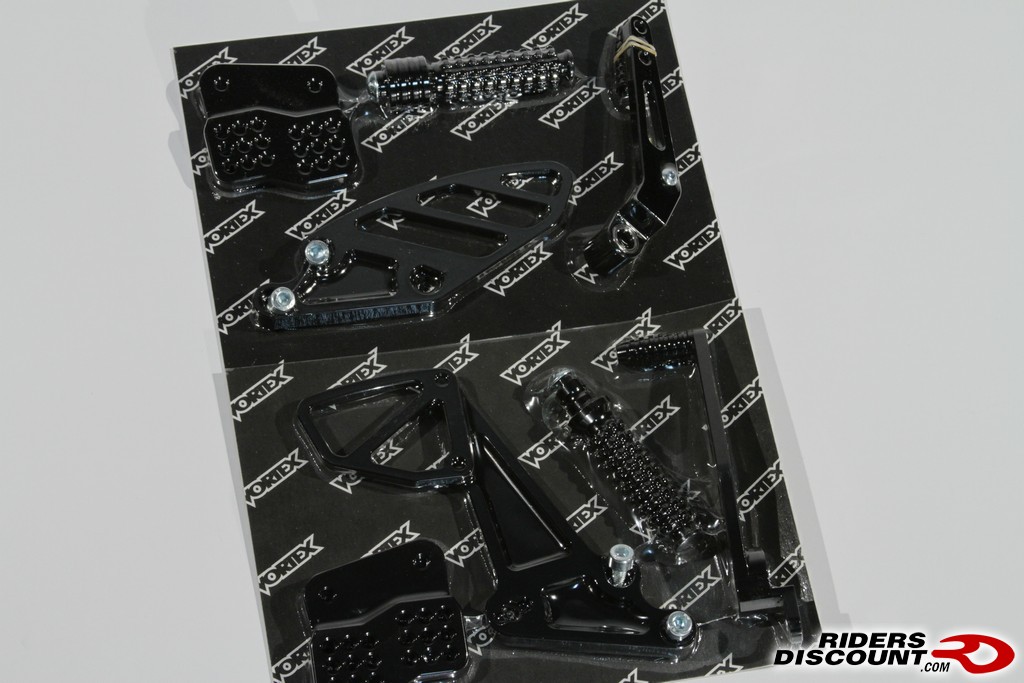 Vortex is now on their third generation of footpegs which provide plenty of grip on the foot but don't destroy your shoes/boots like previous models. There's also a recess that's cut into the peg about half an inch from the end which is designed to absorb much of the impact and break away in the event of a crash. Instead of losing the entire footpeg, you're more likely to be able to ride the bike back home instead of calling a tow truck should your ride go from good to bad.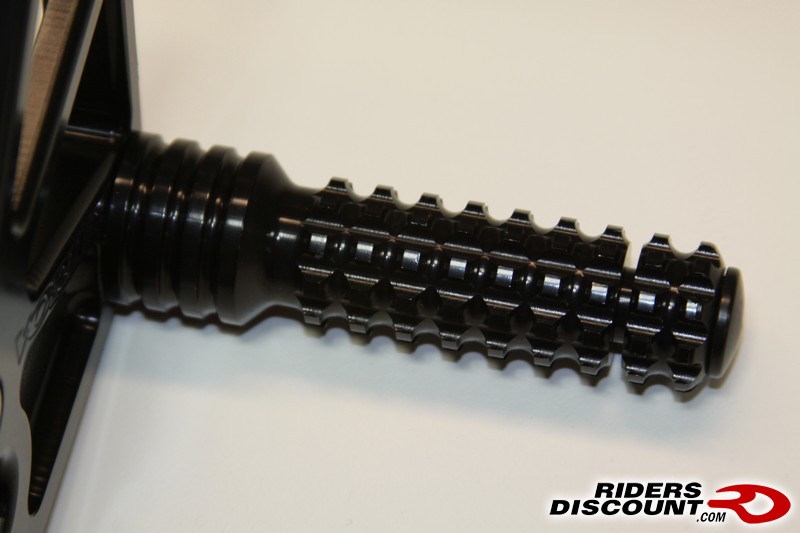 For newer motorcycles, Vortex now includes folding toe pegs which, like the footpegs mentioned above, increase the survivability of the rearsets should your bike end up on its side.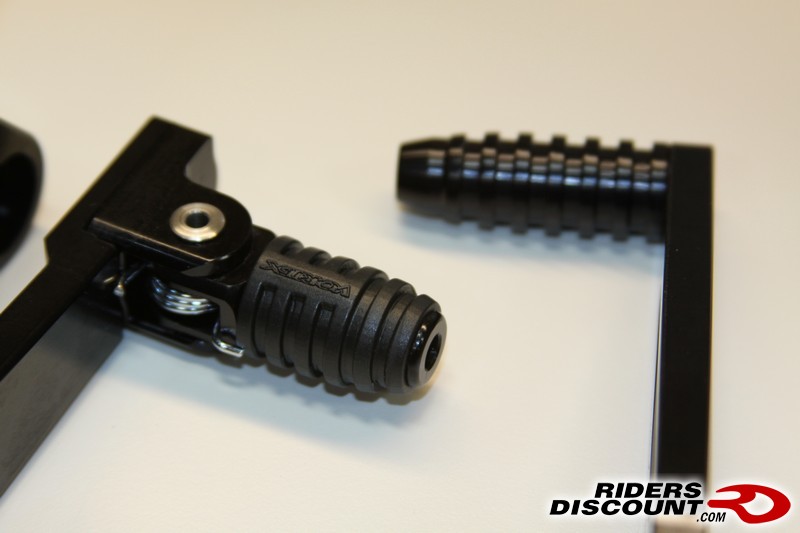 Those of you that are interested in street applications should not forget to order a brake light pressure switch in order retain OEM brake light functionality when operating the rear brake.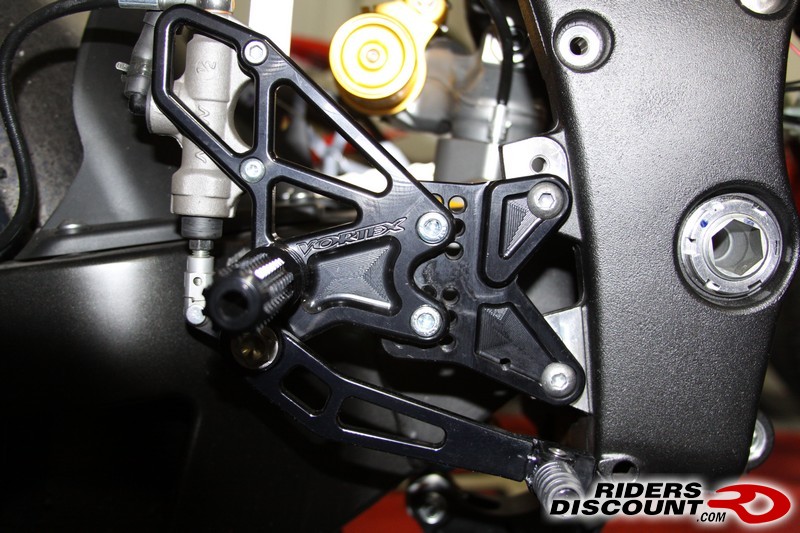 Simplicity in design, Vortex adjustable rearsets don't use a separate metal or carbon fiber heel guard and instead, integrate it into their footpeg brackets. Fewer bolts mean fewer parts that can fall off!