2021 ZX10R (Street) 2021 ZX10R (Race)
As some know besides the normal WERA Regional (NE-Mid Atlantic) racing I do I do at least one round of The WERA National Challenge 6 Hour Endurance Race.
This year was no Different.
What made this 6 hour Race special was having Jeff Atwell (MillwoodVa on this board) on my team. He is a former Summit Point 2 time track record holder and runs his own race team (
www.teamjar.com
) .
I love meeting people from the board at the race track. Tim W (I forgot your name on the board Tim) and I had a few good races from VIR, to Summit over to Beaver Run and Nelsons Ledges.
Because of contracts/work I had to cut my race season in June, but on Saturday after doing my normal 30 mile bicycle training I jump on my 08 zx10R street bike and went on a 170+ mile back road ride. It was so much fun and all I could think about was the 6 hour race I was going to miss.
That night I look at my 2006 zx10R that I use for endurance racing or as a loaner race bike to my friends and said Im going to run this race, but I look over to the left and saw my pride and joy 2008zx10R race bike and I had the urge so bad to run that instead . So this year the 08 zx10 got her first taste at endurance racing :badteeth:
I called up 2 of my boys from last year's Endurance race (one is a local AMA racer) and hit MillwoodVa and that made up our team of 4.
I have to say since this was so last minute I had mechanical problems out the yang.
Galfer wave rotors were warp, front wheel not balanced (Grrrrrrrrrr) and that cause the front end to go crazy when breaking and accelerating. Next came the overheating problem I have whenever I run a bike with stock exhaust systems for endurance racing, last but not least was an Electrical problem. The dash would scream all over the place cutting on and off.
At the 4 hour mark people recommended giving up. I was so heartbroken. MillwoodVa had his 08 zx10R as the parts bike so we traced the problem to the battery. Swap batteries and was able to get back in the race and finished 3rd place in the heavy weight super stock class (1000cc stock).
I was so grateful to have such a grand team. I am a novice while MillwoodVa is an expert, but our races are always combined (1000cc expert and novice). It's always good to be on the track with Jeff. Track days and races.
Not many pictures this go round.
Von (me :badteeth: )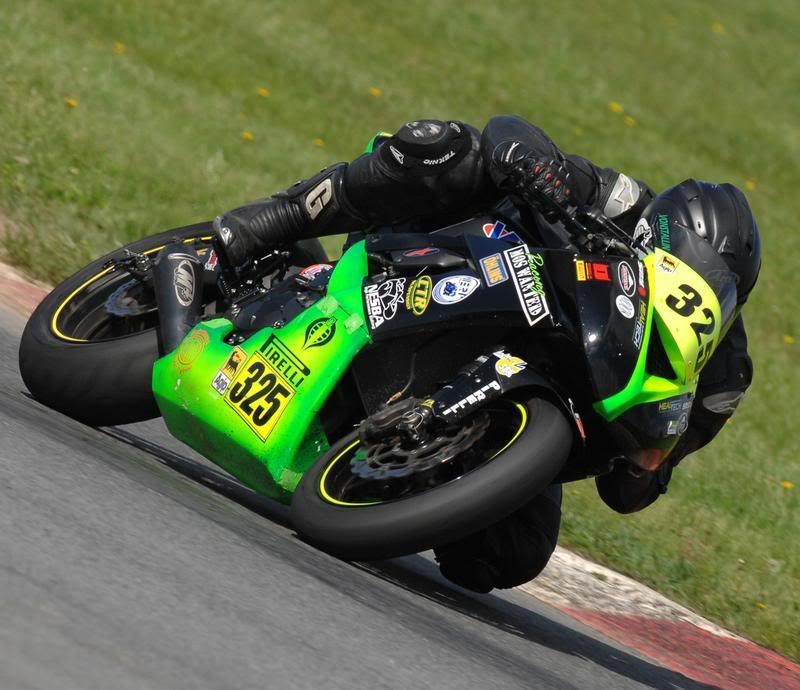 MillwoodVa (Jeff Atwell)
Jeff Cannon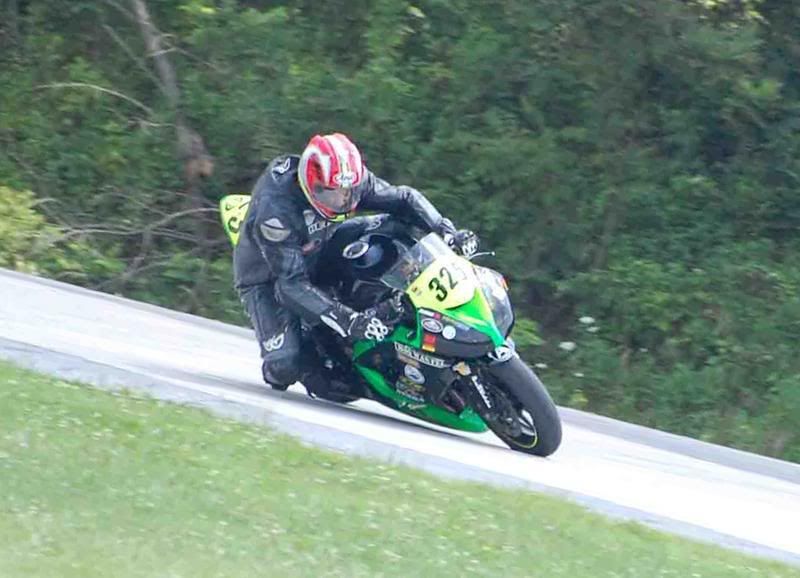 Adrian Jones (he will be racing the ama round at NJMP)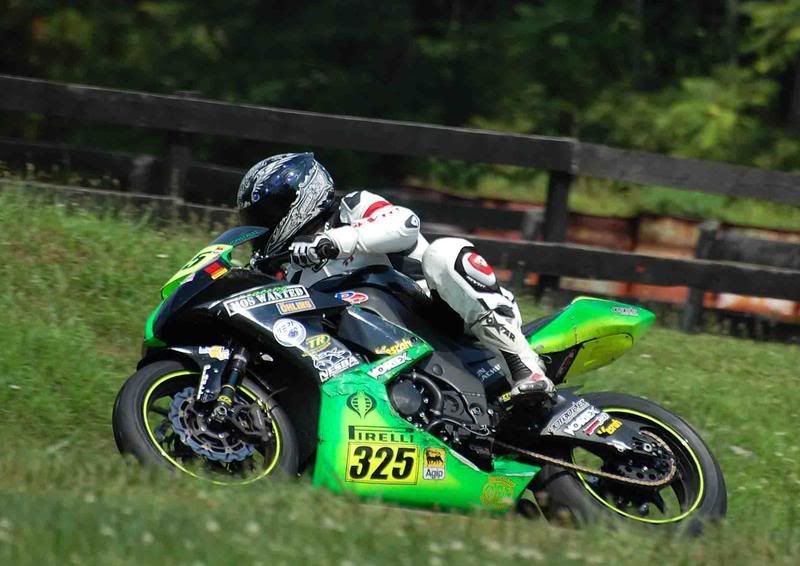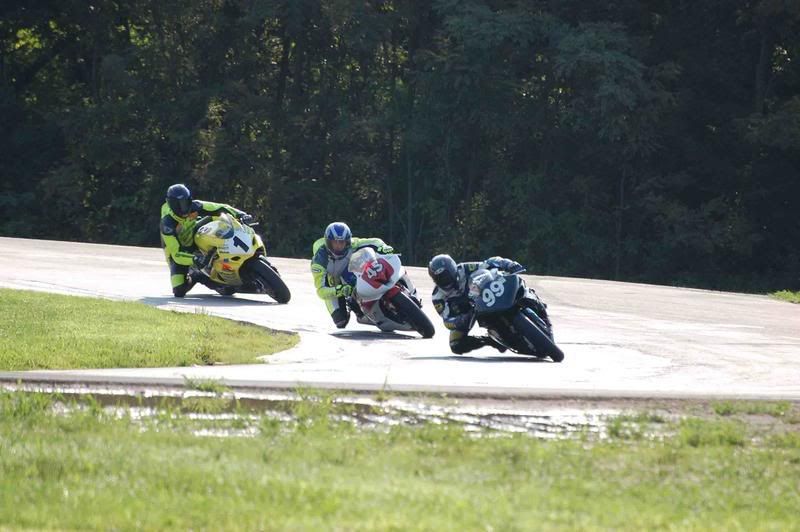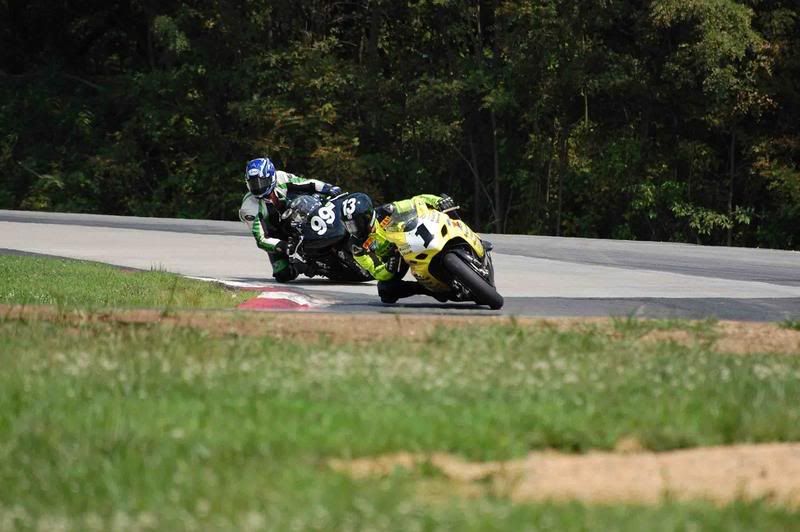 A hards day work:
I wanted to run the VIR Round that had the AMA guys their, but the team were all out of town on seperate vacations lol.