Discussion Starter
•
#1
•
Long overdue by abt 2weeks, but on the weekend of the 27th TYLERZX10R drove 600mi from Drumright, Ok to my house in Baton Rouge, LA to bring me a motor he found for my buddies 06 gsxr600 I was buying to flip. I also let him have the 750 id bought for 1000 plus the motor and his expertise on motor swapping bec I can get more for the 600 with clean title than the 750 with reconstructed title.
I wasnt able to get off work bec my boss gave the lazy fuck I work with 6 saturdays in a row off, even though Im the head collection worker. Told tyler to come friday the 26th and we stayed up till about 4 AM when I txt my boss and made up an emergency to not come in. (shouldnt fuck over ur top worker)
Anyway Saturday came and we went to pick up the bike then brought it home and got to work. Took us a little while bec Id never swapped a motor, but he walked me through it and I was his apprentice. We managed to get the new motor in around 11pm (started at 5pm). we ran into a little mishap when we forgot to drain the oil after removing side covers to check timing on the original motor before pulling it off, so we had to run and get kitty litter to soak it all up...
Got the nw motor in and while Tyler was filling it up with oil I started cooking chicken and sausage gumbo bec hed never had it which completely blew my fucking mind!
The battery had been dead for a yr and a half so we had to jump it, it also had the same yr and a half old gas in the tank so it took a minute for the bike to fire up, but once she did she purred like a squid kitten!
We had a few drinks, had a few laughs, I introduced him to real food and according to him hot southern women:wink: Tyler is definitely a stand up guy that I would definitely do business with as well as share my home with again.
P.S. BG ur a bitch for backing out! :lol: jk, wish u couldve come too, wouldve been tight to meet u as well
getting to work pulling plugs to get the motor free
motor out and BP oil spill under my carport (wifey wasnt happy)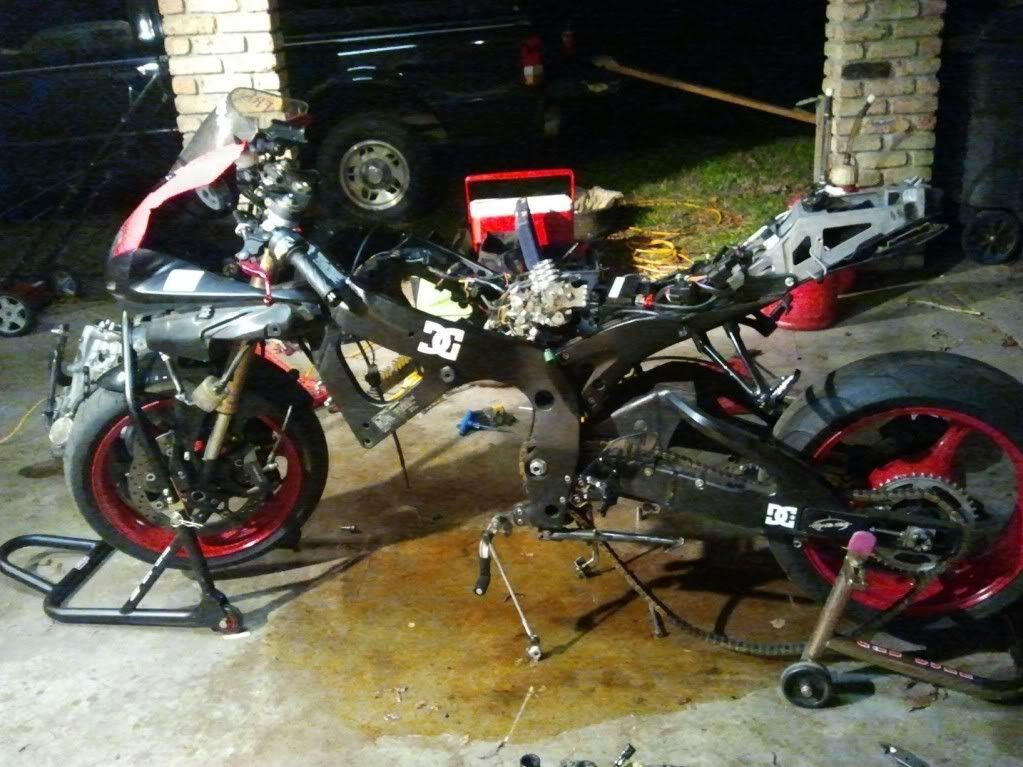 New $300 14k mile motor installed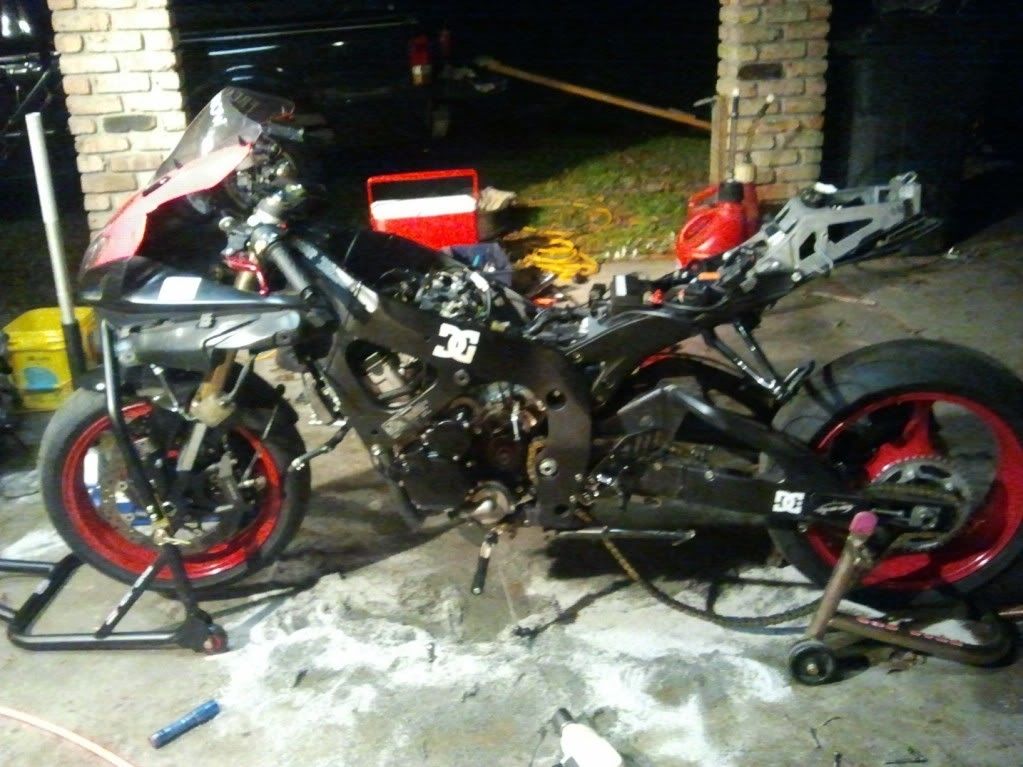 Tank on and ready to crank
Short video of ground breaking start
https://www.facebook.com/#!/photo.php?v=10100322394925284&set=vb.50316018&type=3&theater