No longer will you have to search for towels, brake fluid, oil or cleaning supplies with a 5 Star Cabinet from Blingstar installed in your motorcycle trailer! Blingstar makes a wide variety of trailer storage accessories that are designed to make life easier at the track (or the garage) and the 5 Star Cabinet is perfectly suited for the task. Measuring 34" tall, 25" wide and 5.25" deep, we have found that this cabinet has plenty of space for all the usual motorcycle-related consumables with room to spare. The wall-mount cabinet's chassis is fabricated entirely from aluminum that is welded together and includes provisions for attaching it to your trailer – or any flat vertical surface, with the hardware of your choice. The durable cabinet also features a fold-out work table and a shop towel rack at the very bottom which makes it perfect for quickly cleaning parts between sessions on the track. Best of all, this cabinet is suitable in any work environment like the garage or the basement too!
Blingstar trailer accessories are not yet available on our website. For more information, call Mike at 866.931.6644 x 804 or send a note to FORUM at RIDERSDISCOUNT dot COM with 5 STAR TRAILER STORAGE CABINET in the subject line and he'll get back to you right away.
The Blingstar 5 Star motorcycle trailer storage cabinet is ready to mount as it comes out of the box.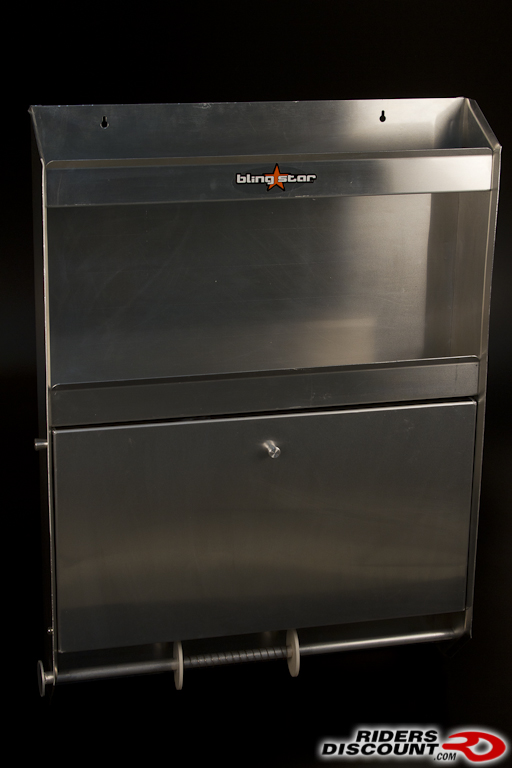 A simple spring-loaded friction mechanism is employed to keep two rolls of shop towels from unwinding themselves all over the place. This also makes pulling out just the right length of towel for your needs easy.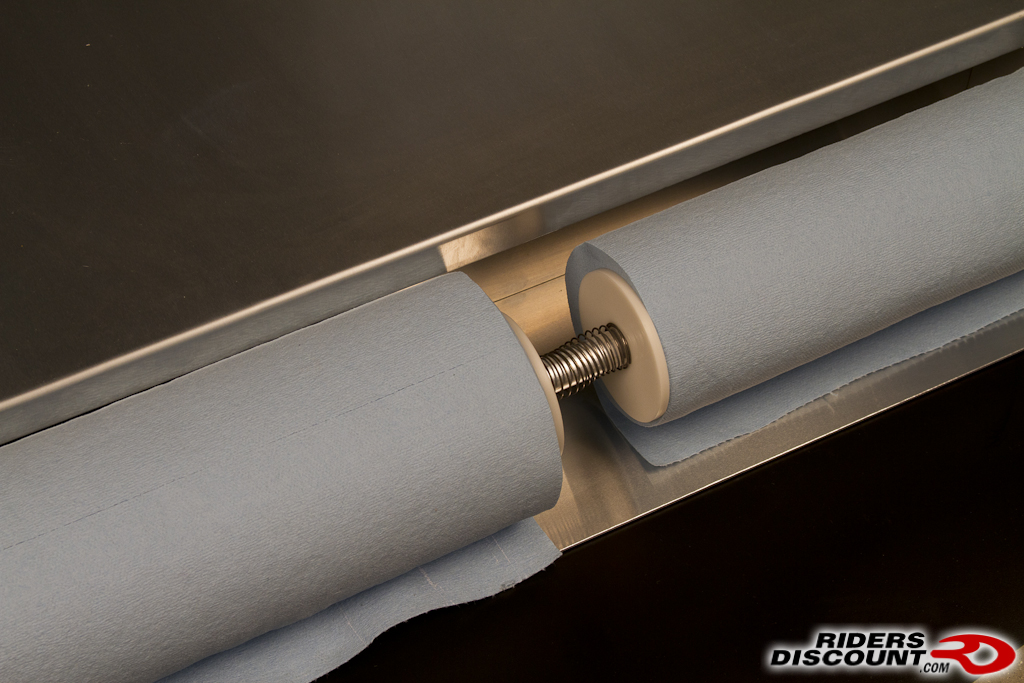 A deployable workstation, which measures 19.5" deep - is included as standard with the 5 Star cabinet. When it's not in use, a spring-loaded tab locks it up and out of the way.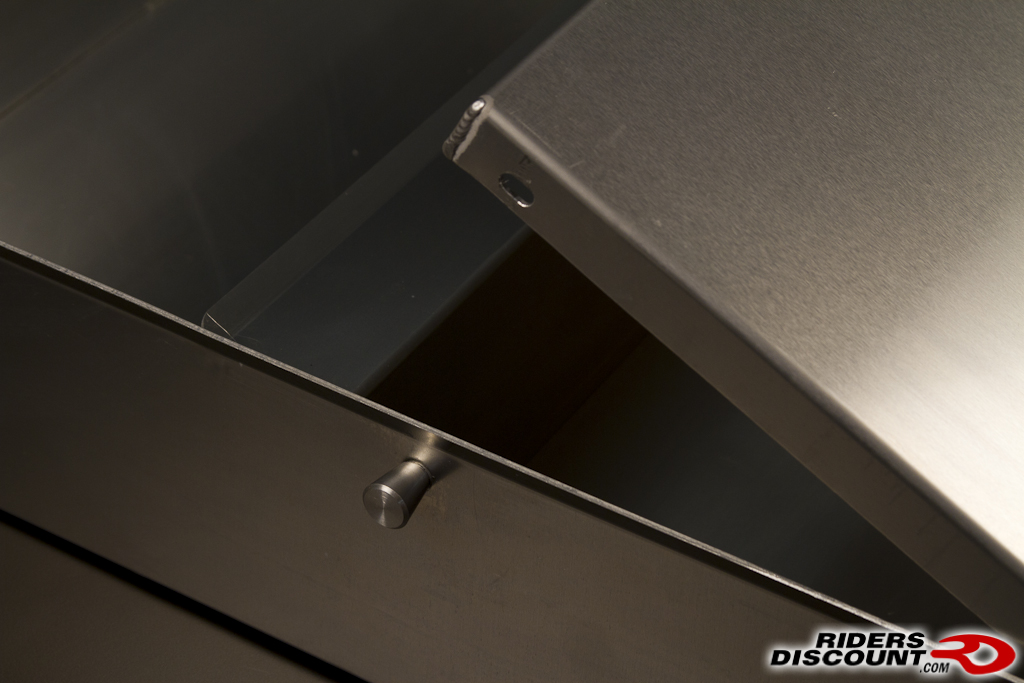 Unlike some ready-made trailer cabinets we've seen, the Blingstar 5 Star's shelves are tall enough to accommodate outsize cargo like the jug of Motul you see on the middle rack. This smart layout makes it perfect for use at home or in the trailer.