·
All show and all go 10r
Discussion Starter
•
#1
•
Ok so I have 2 bikes to compare. I will break it down. The ZX10R is in question.
08 ZX10R
Ohlins R&T forks
Ohlins TTX shock
Stock geometry I believe
Tires
Pirrelli Supercorsa sps.
Suspension is sprung for my weight but not setup. Just how it came setup for me. Stiff rear shock fairly soft forks. Bike feels great holds a line and is very neutral.
05 ZX6R
fork bodies are stock with ohlins piston kit, revalve, sprung for my weight, etc...
Shock is stock as it was good for me.
The suspension is setup for me with proper sag. Stock geometry.
Tires
Michelin power pures.
My question is in regards to the supercorsa wear (chicken strips). The size difference is massive(front and rear) compared to my 6R. is this because of the suspension difference or do the supercorsas deform completely different. The 10R currently feels really good in the corners with tons of feedback and feels super planted. The 6R at its current state near the limit show feels like it wants to fall over into the corner.
10R
Front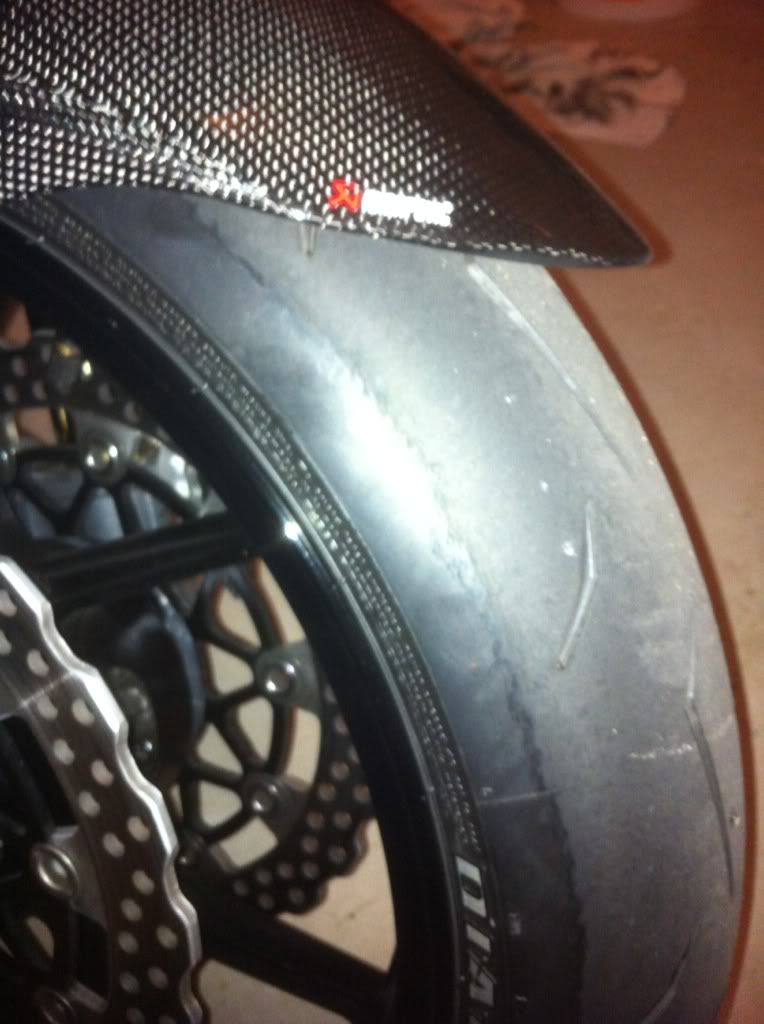 Rear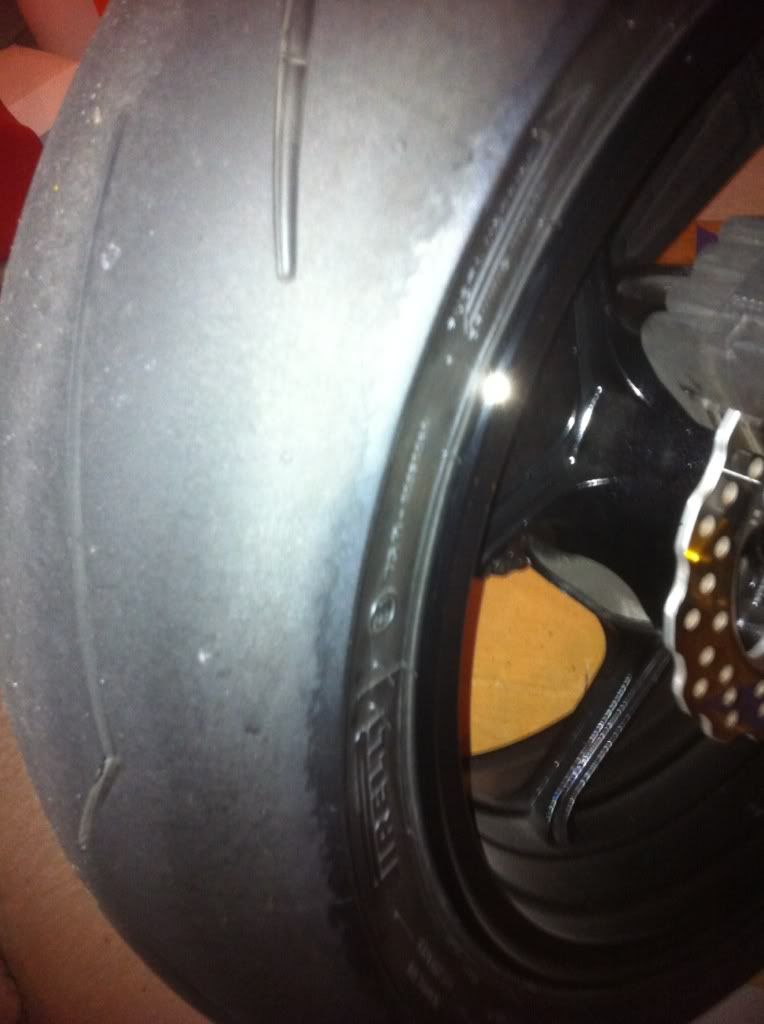 6R
Front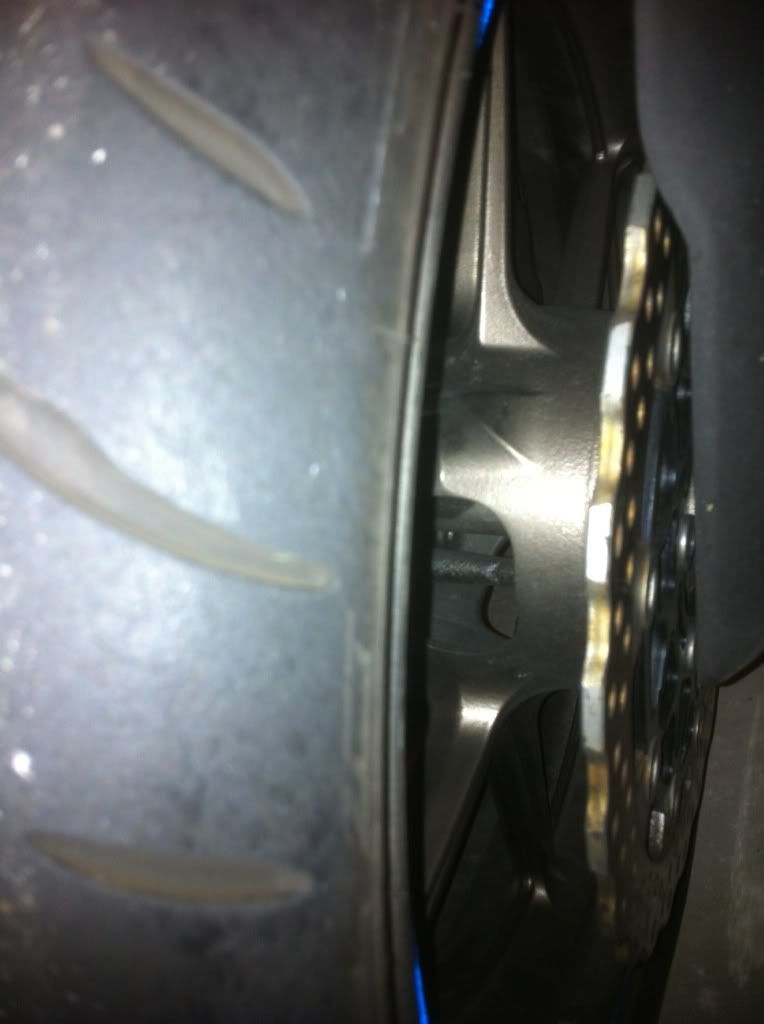 Rear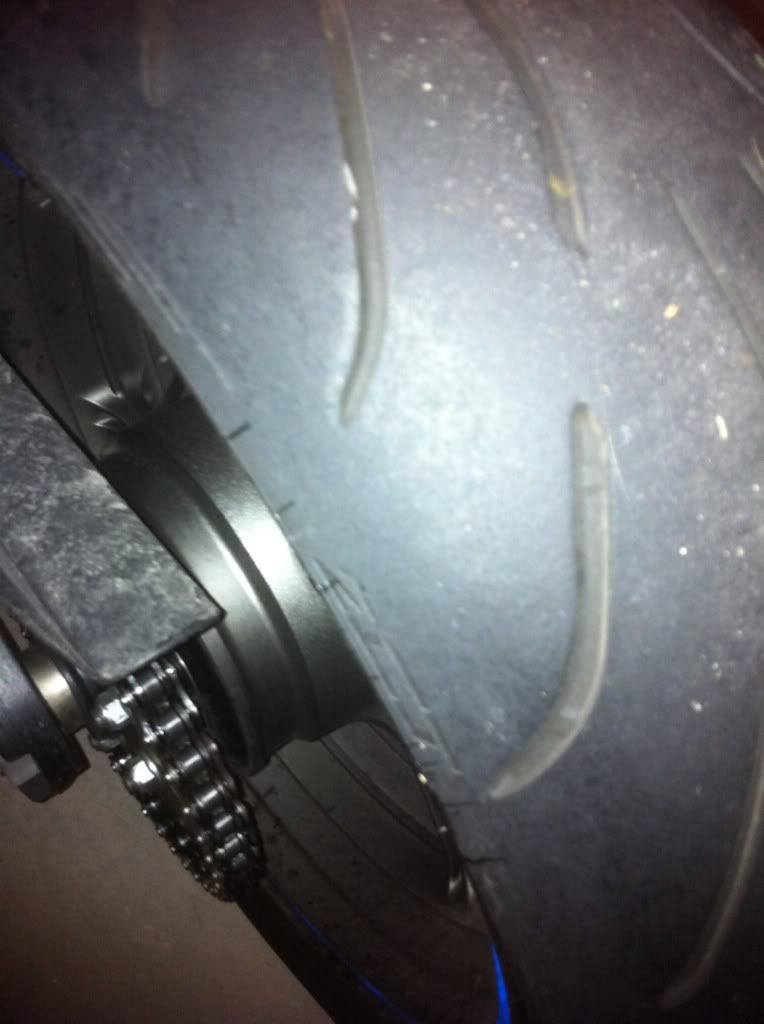 This is from street riding