Discussion Starter
•
#1
•
Well I just got back from a private test session down in Alabama. What an experience! I was one of 5 guys there and there was no lack of talent. It seemed like you could ride almost all day and not get caught up with a single person. I was worried about getting in the way of the other guys but fortunately I wasn't too far off their pace that if I came out 1/2 a track ahead or behind we didn't meet up or if we did they'd go around and I'd try and tag along for as long as I could. I ended up about 3s off the fastest guys (I was in the 1:00's) and about 1.5 off the slower fast guy lol. I was the slowest there but also the least experienced by miles. Having been the first time I swung a leg over a bike since September and my first time at that track I was pretty happy.
We got some issues sorted out from last year and I found some weaknesses that I'll be working on before the season starts. I should have some good pics to show soon as there were two videographers there taking pics and videos.
Here's a couple I took from the first day of the new colour and the other guys bikes. There's one rider missing as he was pitted further down on his beast of a duc.
New paint for 2016. Graphics yet to be added.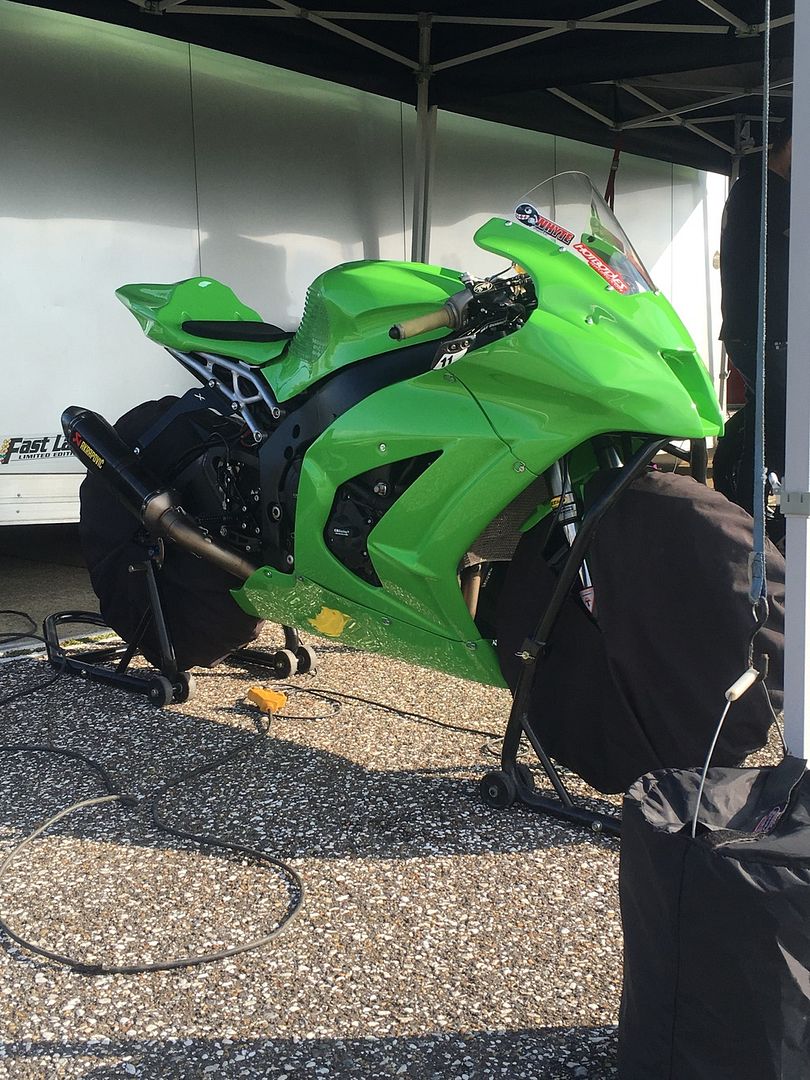 Our setup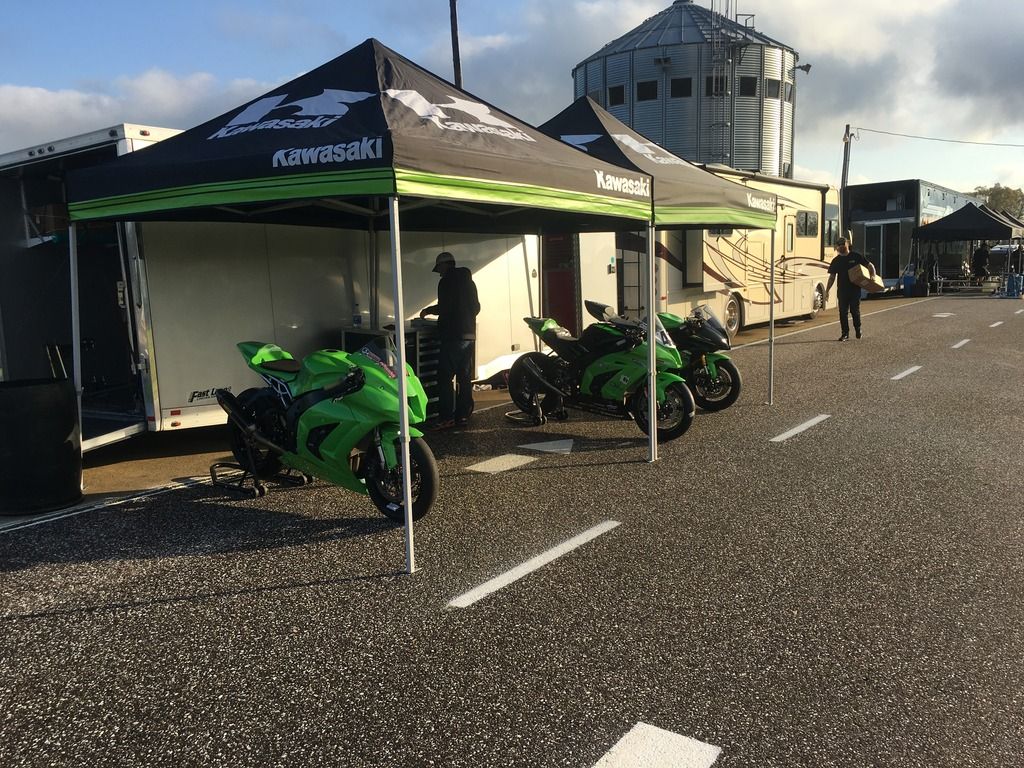 Their setup lol.