Discussion Starter
•
#1
•
Suzuka Motorcycle Tire warmers are ideal for the trackday rider on a budget. The high-quality design will increase the life of your tires while reducing the cost of rashed bodywork and broken parts since your tires can be up to operating (read GRIPPY) temperature before you head out onto the track. Tire warmers allow you to go fast right away, so you can head to the first turn of the first lap with confidence. Suzuka tires warmers have been developed to provide even heating over the entire tire's surface and are manufactured with a burn-proof liner that will last. An indicator light switches from red when warming to green when the optimal temperature has been reached so you know that your tires are ready to go out on the track.
Suzuka Tire Warmers are part of the Chicken Hawk Racing group of products meaning the level of support you receive is the same as you would for any other ChickenHawk product. In addition, CHR has improved upon the previous designs of Suzuka Tire Warmers, especially in the way of materials. The new warmers feature an aluminized tire-facing liner which improves heat distribution, resists burns and makes wiping off tire debris even easier than before.
Suzuka warmers are available in two styles: Standard and Dual Temp. The Standard model heats your tires to 170˚F and keeps them there. The Dual Temp version has two user-controlled settings: 130˚F and 170˚F to support a larger variety of conditions. Combined, these warmers draw about 1,000W when in the warm-up stage.
These are not yet on our website, call TJ at 866.931.6644 ext 817 to get a set of these tire warmers shipped your way. You can also email him – FORUM at RIDERSDISCOUNT dot COM with the subject line SUZUKA WARMERS and be sure to include which model you're interested in.
All Suzuka warmers come with a durable storage bag and clear user instructions.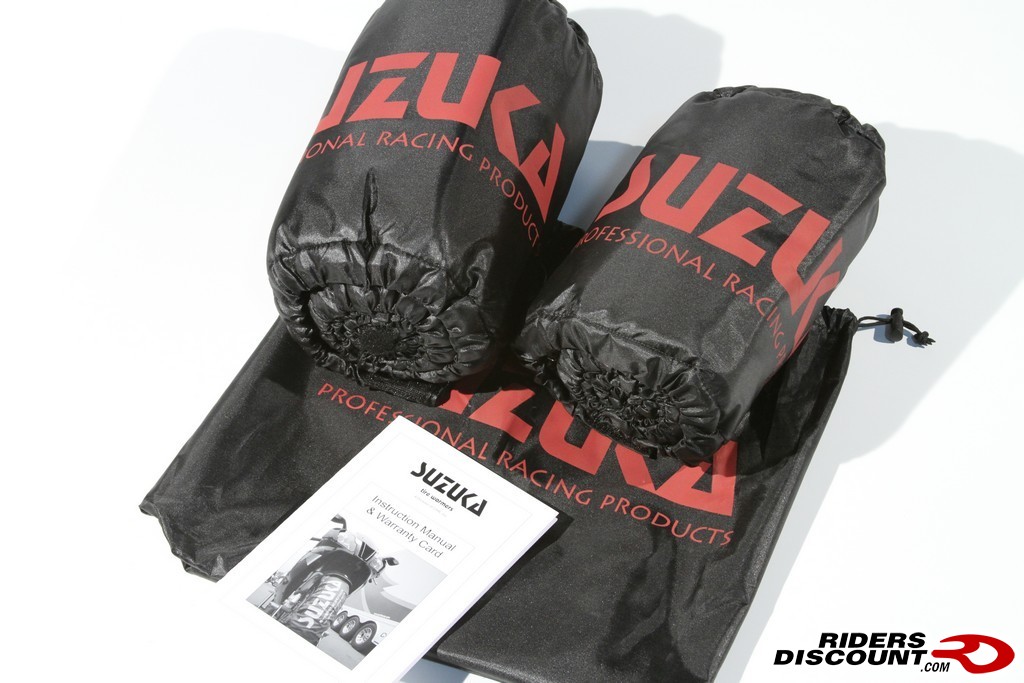 The durable aluminized interior liner is strong and spreads heat evenly.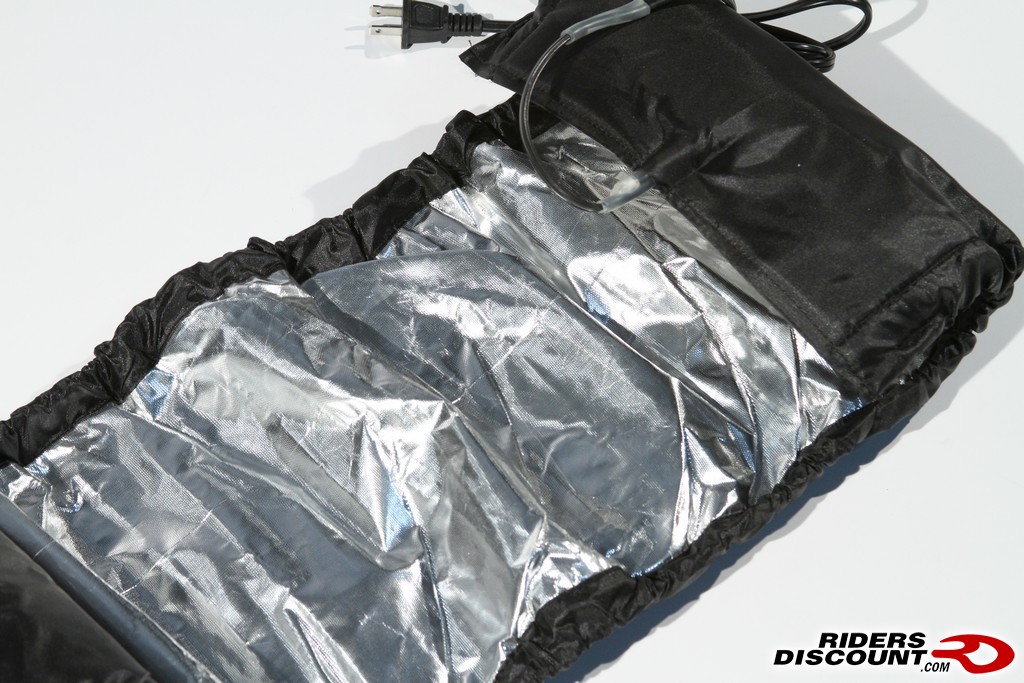 The Dual-Temp model has a simple switch for choosing your temperature settings.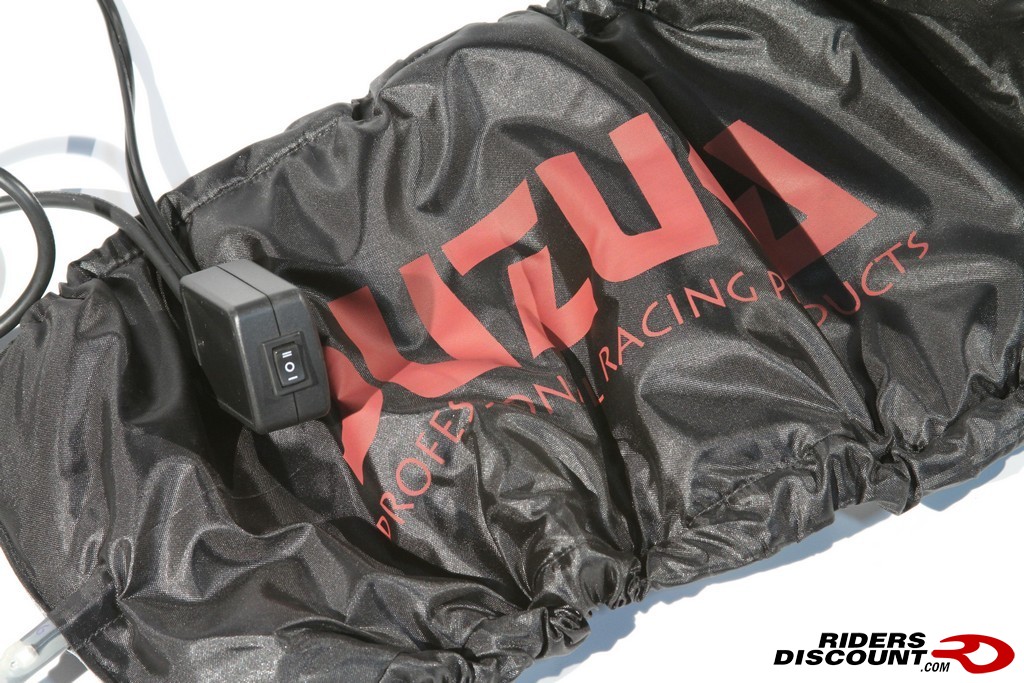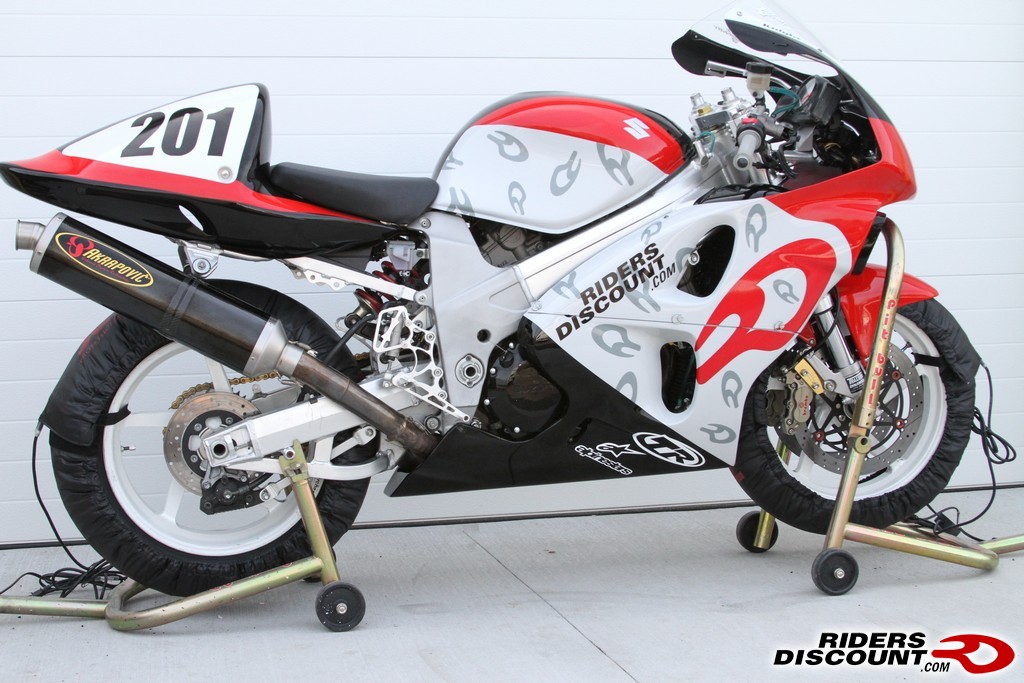 Even though there are no draw-strings on these tire warmers, they effectively cover the entire surface of the tire that is in contact with the road.