Discussion Starter
·
#1
·
For those of you "considering" a switch to HID's...and for those of you who have NOT considered it...DO IT!! DO IT NOW!!!
Check it out, so I odered the DDM kit with 50 Watt Balasts and the 6000K HID bulbs...I have 6000K in my car and I like the look and the brightness...but holy shit! With the 50 Watt Balasts...it is soo bright you cannot look directly at the lights! The balasts even came with a warning label like the one's that come with anything that has a laser. "DO NOT LOOK AT THE LIGHT DIRECTLY - SEVERE EYE DAMAGE MAY OCCUR"
Check out the pic: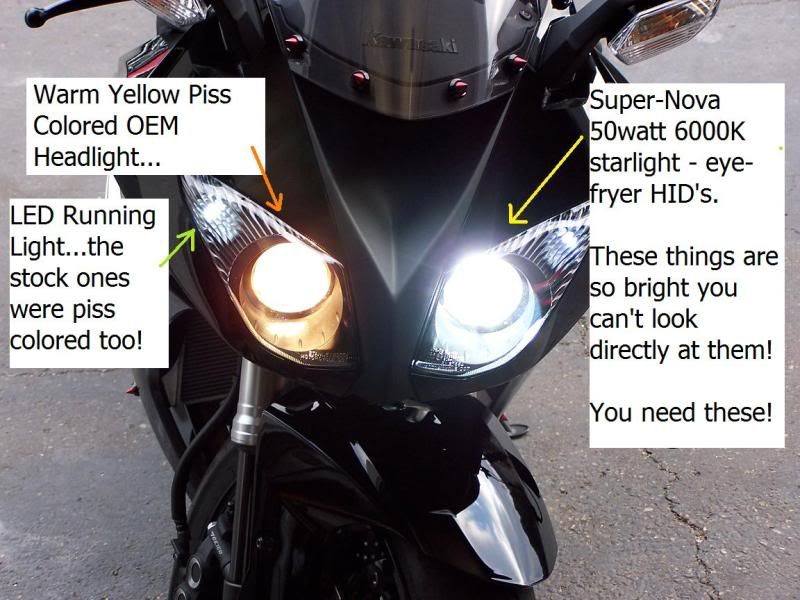 I changed out the running lights to LEDs as well...it looks SO MUCH BETTER!
Dude, if you don't have these...they are a must.
Install - clean install - took a couple of hours and about three tallboys!
Cheers!