Discussion Starter
·
#1
·
So I needed new tires. My old Qualifiers were toast. The back was down to the wear bars near the middle from all the commuting miles, and the front was wearing funny - probably due to the pressure I was running, but whatever. I was leaning toward the Pirelli Rossos, but nobody had a 190/55 and I'd have to order them. Alright, no big deal. I needed rear brake pads too, so I figured I'd go pick some up today, and change the oil too while I was at it.
So I go out into the garage and start working. I checked out the rear tire and...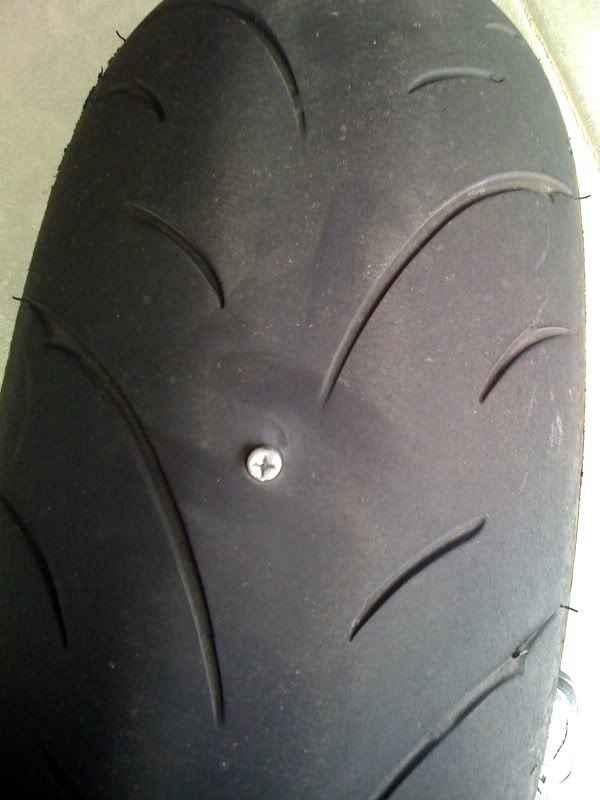 Shit. I wanted to get some riding in this weekend on the 10. It's late Sept. and the snow can start flying without warning.
So I call all the local shops, and nobody's got anything but PP2CT and BT-016 in 190/55. So I pull the wheels off the bike and get a set of the BT's mounted up. They're not Corsa IIIs or Rossos, but there are much worse choices. Picked up brake pads too, and went home, changed the oil and put everything back together.
I head out on a short ride to test things out and scrub some of the slimy shit off the tires. The bike is feeling good, the brakes are working, and so far I'm liking the new tires. Since the tires are new I'm not pushing hard or going crazy fast. All of a sudden this brown blob comes out of no where, and I see feathers flying. It took a second for it to register that I'd just creamed a wild turkey, and that I'd probably just left some carnage behind me in the road. Luckily, it didn't cause any drama that would cause me to go down - I barely even felt anything. But then I get home and this...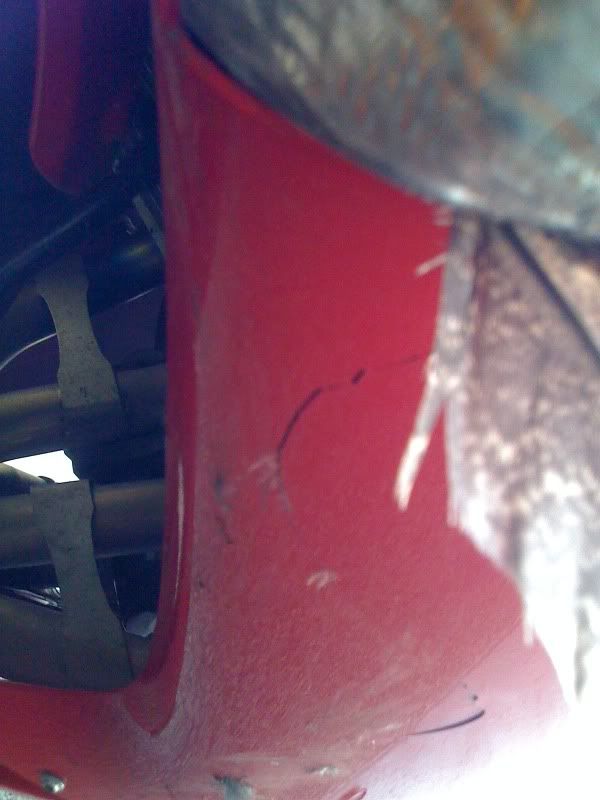 And the stench of burning feathers all up in the exhaust headers...DAYUM!
It could be a lot worse. I was expecting to find something crammed into the radiator and to find antifreeze leaking out all over the place, but so far this is all the damage I can find.
The first blemishes on this bike other than normal road wear and tear. I'm not sure if it's bad enough to get the cracked fairing replaced once I pull the feathers out and wash off the blood. :dontknow: