Spiegler brake line kits are famous for their top-quality build and perfect custom fit. That's because each Spiegler brake line is made to order for your specific application utilizing any of their 81 color combinations of lines and fittings. Now, Spiegler has introduced the Rennsport brake line kit. Just like other Spiegler lines, Rennsport lines are made with the same tightly-woven stainless steel tubing with DuPont PTFE-Teflon liners that resist expansion and increase your bike's stopping power over OEM rubber brake hoses. And, they're backed by a lifetime manufacturer's warranty.
What makes Rennsport brake kits different than standard Spiegler brake lines is that only a single line is attached to the master cylinder. This line routes to a T-fitting where it splits off into two hoses that go to each brake caliper. This arrangement is especially advantageous for riders that like to run the brake lever at a steep angle and a dual banjo bolt off the master cylinder can interfere with this setup. Furthermore, Spiegler Rennsport brake line kits are designed to route in front of the fork tubes making them less likely to interfere with other controls and wiring present on the motorcycle. Plus, custom lengths are available for racers that use fork cap extensions.
If you're looking for a clean set-up around the handlebars, look no further than this brake line kit from Spiegler!
For more information, call Mike at 866.931.6644 x 804 or send an email to FORUM at RIDERSDISCOUNT dot COM with SPIEGLER RENNSPORT BRAKE LINES in the subject line. Rennsport brake lines are available for most popular late-model sportbikes. Please be sure to include the model and year of the motorcycle you're riding, whether or not you have fork tube extenders and the colors of the lines and fittings that you'd like.
Currently offered for 2008-2014 years for the ZX10. They also make standard line or 2-line kits as well in there normal brake lines.
Spiegler Rennsport Brake Line kits come with everything you need to install brake lines for every modern application: brake hose, banjo bolts, crush washers, banjo adjustment tool and, where applicable – a hose stay bracket.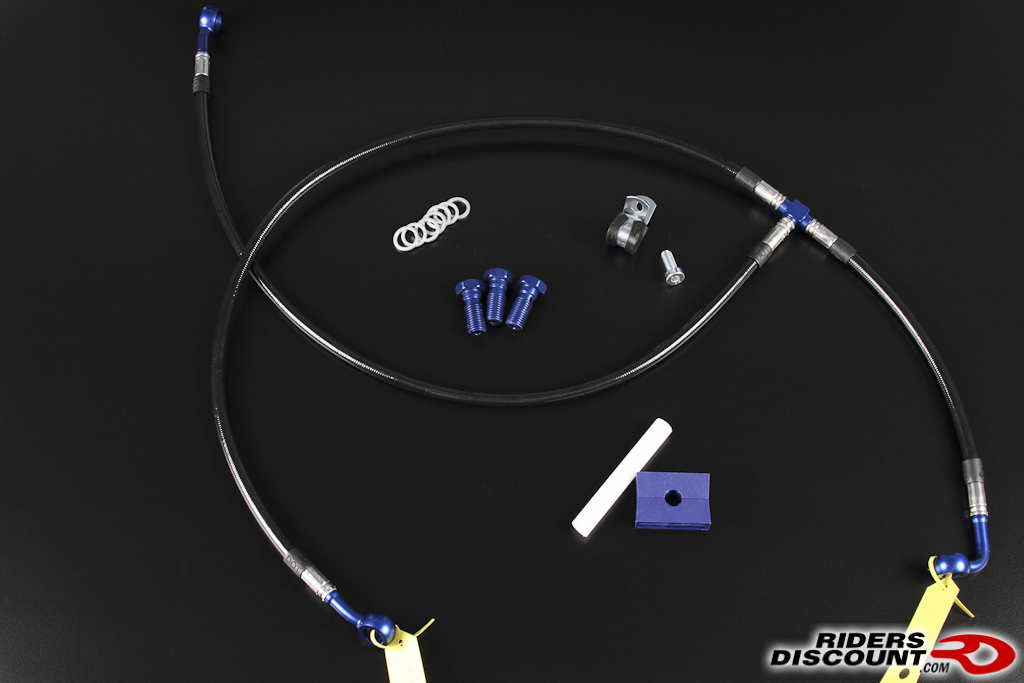 To make installation as straight forward as possible, each kit comes with banjo bolts properly labeled so you can easily install each fitting in the correct location. Using the included tool, Spiegler's patented banjo bolts can be turned within the fitting so there is no twisting or binding within the brake line.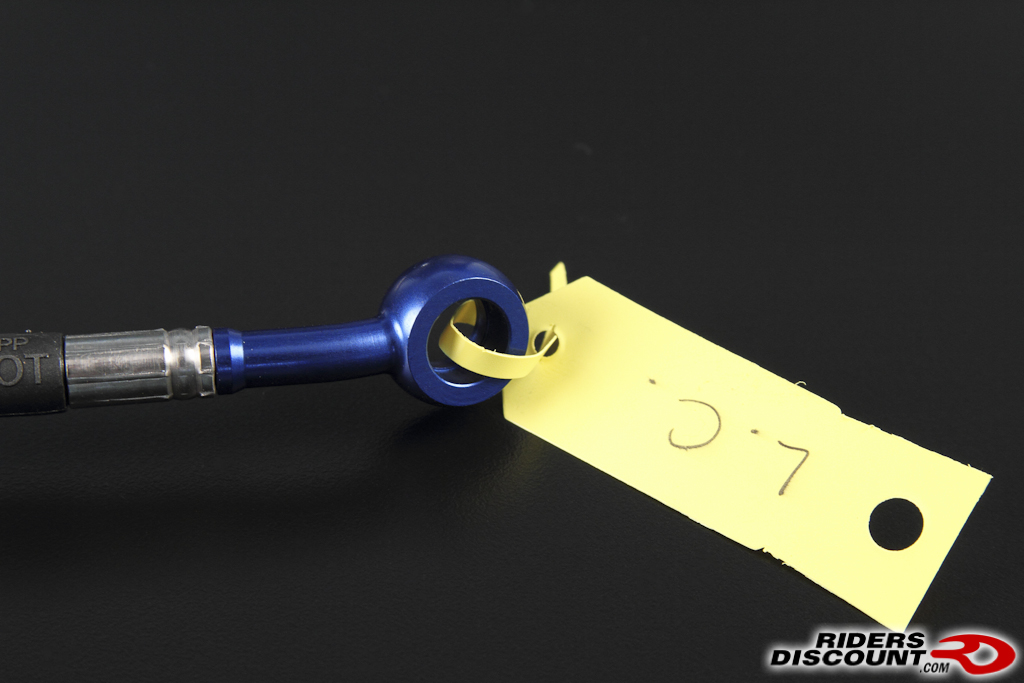 On some applications, this three-way fitting can be mounted to the lower triple clamp using the included bracket fitting. This helps to reduce clutter on the front end of your motorcycle and ensure that the lines are properly routed in front of each fork tube.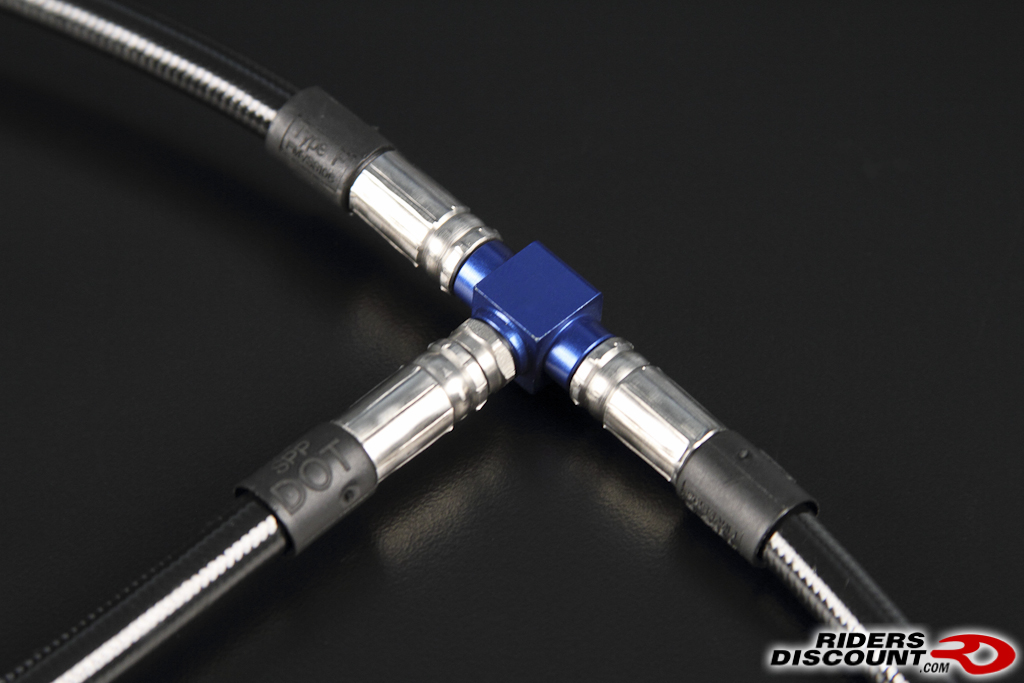 As you can see, the included bracket keeps the brake line hoses away from the steering damper and other items for a clean, purposeful installation.