Discussion Starter
•
#1
•
About 95% complete. have been working on it for nearly a year now, but have been accumulating parts for nearly three years..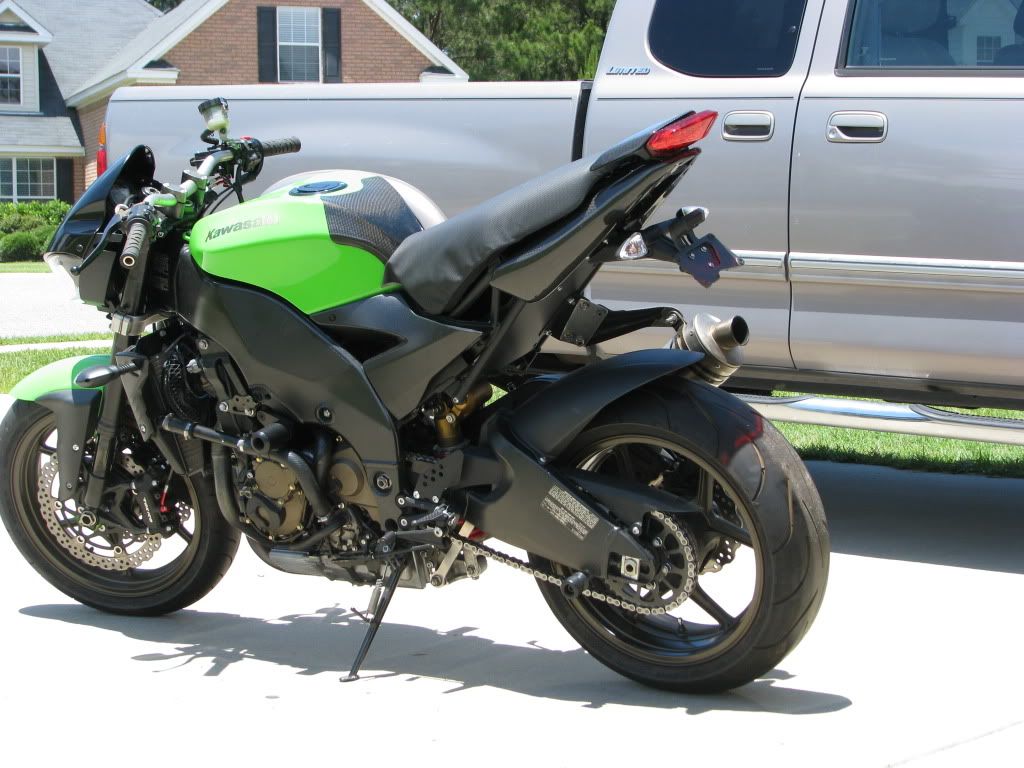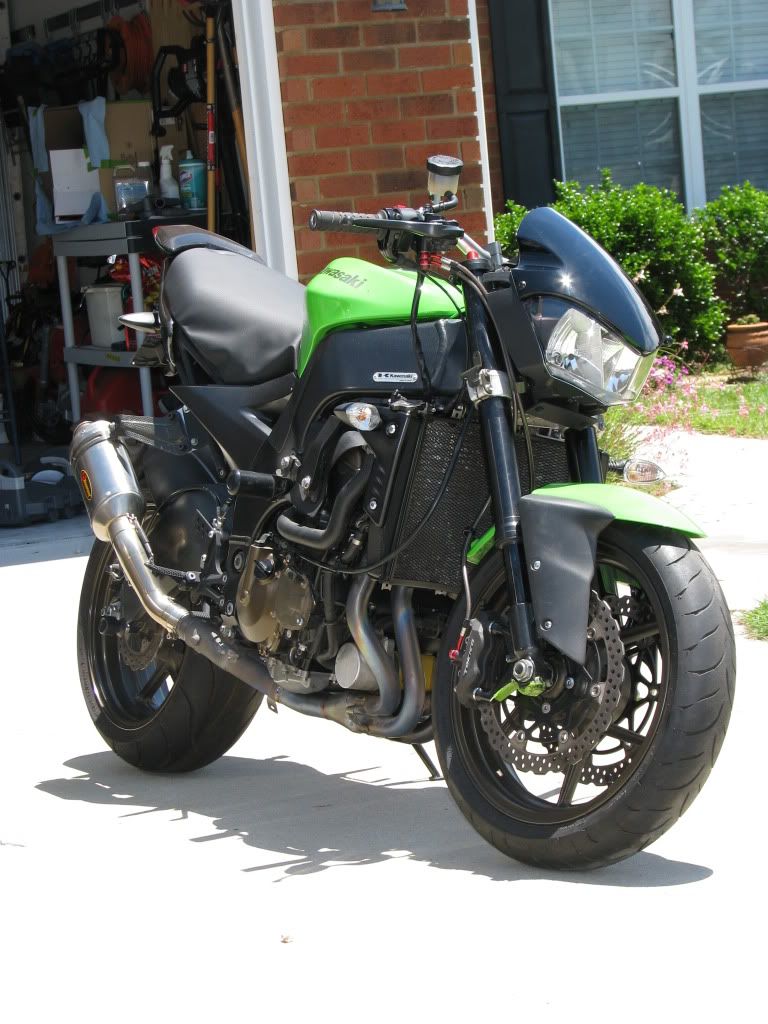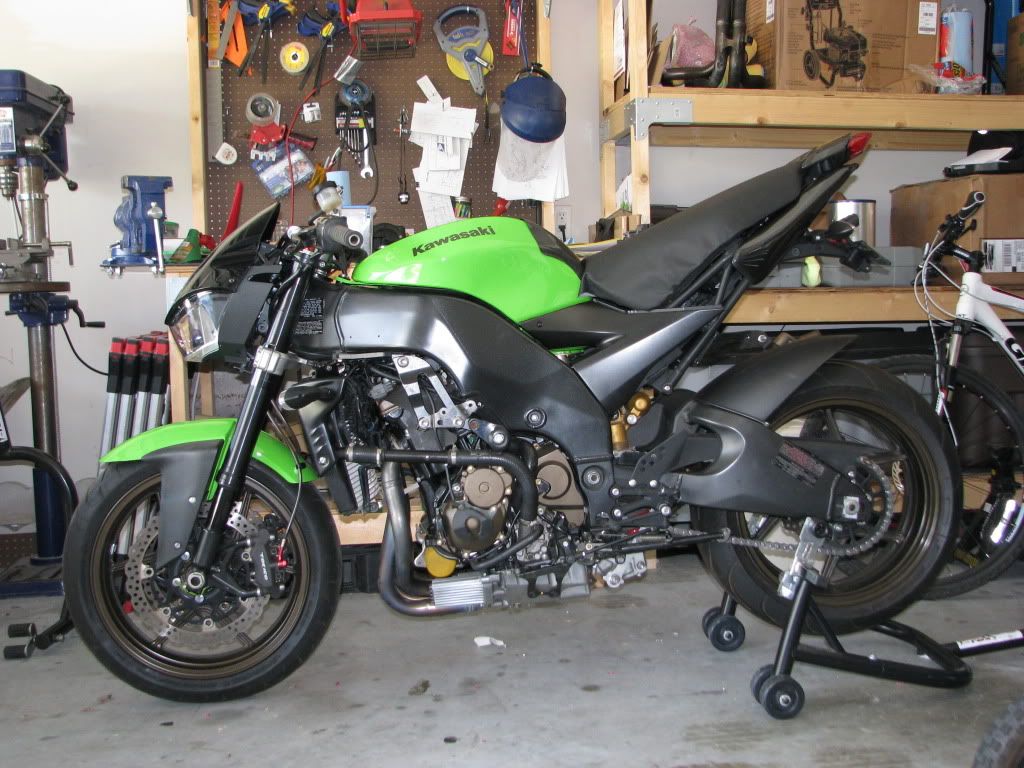 This was no wrecked bike coversion.. i started off with a zx10r engine... then bought a frame, wire harness, ecu etc (thanks rdyln!) and other parts from several other awesome members on this forum! :thumbsup: you guys rock!!
and last but not the least, fabulous powder coating by blackpearl!!
As far as the mods goes..
Stock
:
2004 zx10r frame , engine, tank, radiator, ecu
other stock parts..
Ducati monster handlebar
Ducati hypermotard subframe (modified), tail light, rear turn signals
Ducati 1098 turn signals (front)
third gen zx10r swingarm
second gen zx10r wheels, calipers and forks
zx14 rotors (front)
Buell 1125CR headlight assy
Akropovic stubby slipon exhaust
Speed triple radiator guard
Custom work:
About 25-30 custom brackets and chopped zx10r subframe modded to fit the hypermotard subframe to it!
I now it is not a look everybody goes for, but she is mine! and this is pretty close to what i had originally sketched up the bike to look like
yet to fire her up! running short on coolant I(and no bike dealership around is open on a sunday :dontknow
mods to come
,
bar end mirrors
trim seat to lower it a little (sits way too high right now)