Discussion Starter
•
#1
•
Hey all,
Im new here, semi new owner of an 05 10R in Pearl Orange..
This my second road bike ive owned as ive come from a motocross back ground ( TL1000R was my first bike ) and im loving the bike.. She scares me sometimes :wink:
It has a Kawasaki Race ECU
Kawasaki Race Cam
PCIII Dyno Tuned
DNA Air Filter
Emission plates modified etc
Arrow Muffler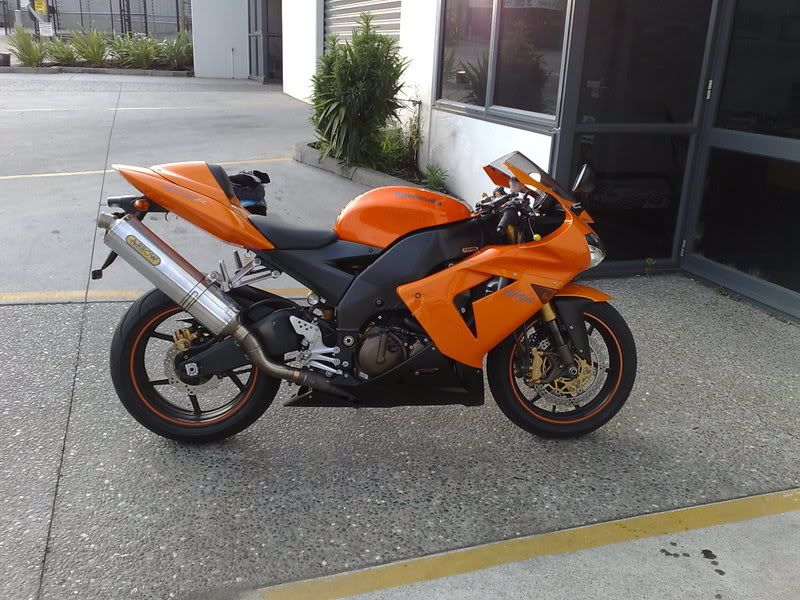 Have since Added smoked integrated tail light and double bubble which has made the bike look alot nicer.
Anyway, to my delimma
But sometimes after i switch it off after riding then try to restart soon after she just turns over and wont fire, its happened a few times now and its starting to piss me off.
Anyone else had similar issues with thier 10?