Shoei has finally released the
Toni Elias replica helmet
! The paint that adorns the Shoei X-12's aerodynamic helmet is a faithful replica of the scheme as is worn by the Moto2 World Champion today. And, because this helmet has just been released, it is Snell M2010 certified!
For more information, call MIKE at 866.931.6644 x 804 or send a note to FORUM at RIDERSDISCOUNT dot COM with SHOEI ELIAS REPLICA in the subject line and we'll get back to you right away.
The Shoei X-Twelve Elias 2 helmet. MSRP $839.99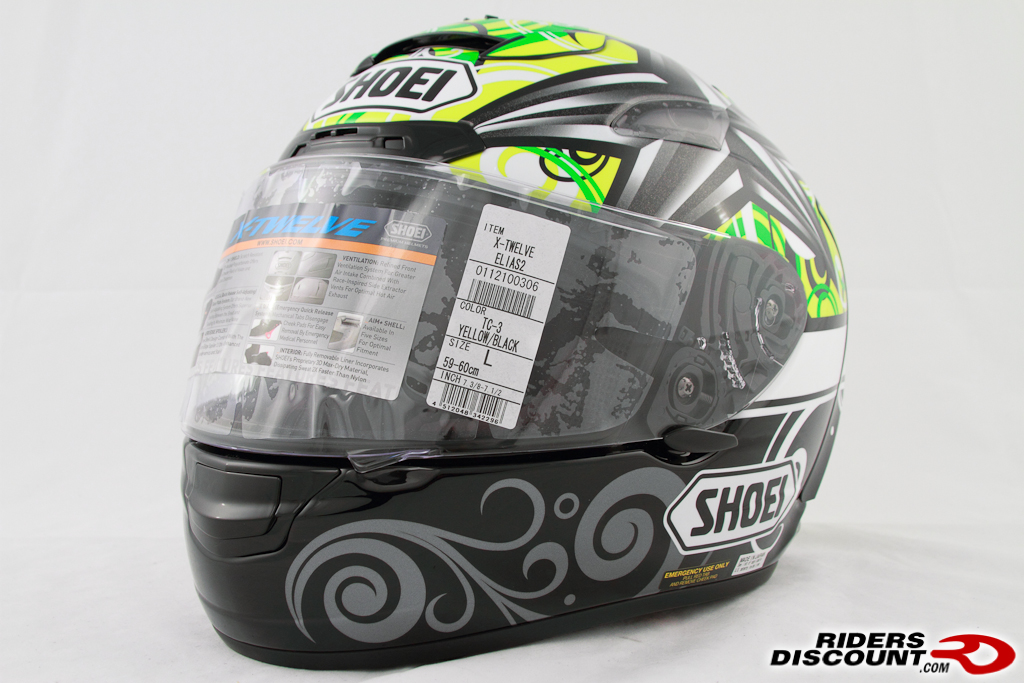 As is typical with Shoei motorcycle helmets, the graphics are flawless.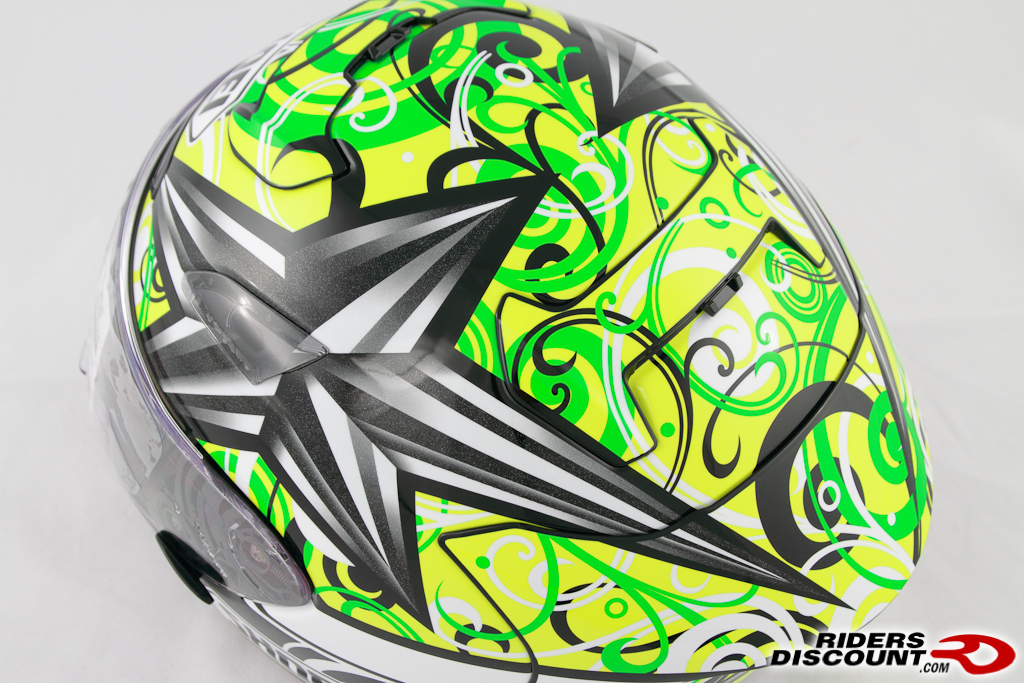 Five intakes are located on the front of the Toni Elias replica X-Twelve helmet. These are all easily adjusted with a gloved hand.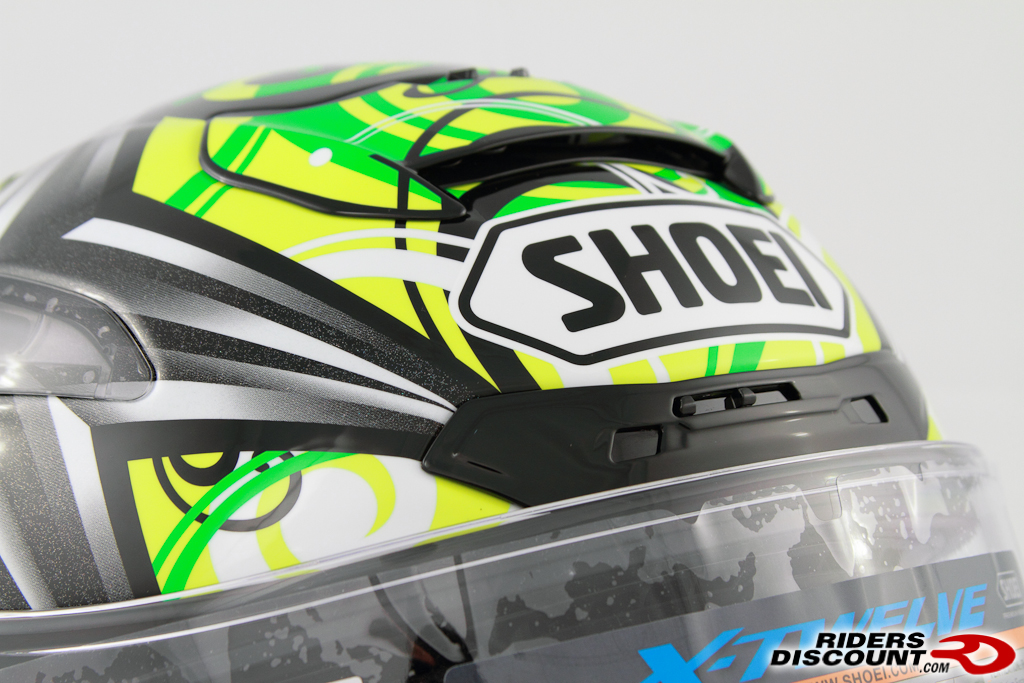 The Aero Edge 2 spoiler on the back of the helmet minimizes lift at speed and, as the rider moves, it also creates a suction force to draw humid air out from the helmet's interior. The exhaust vents are secreted behind the spoiler itself.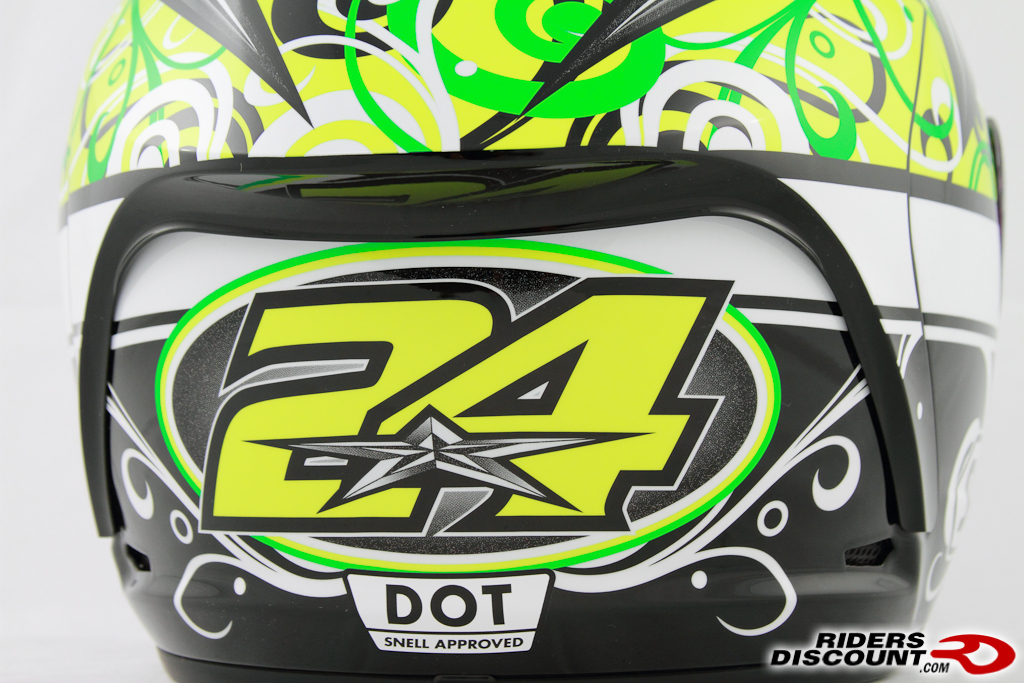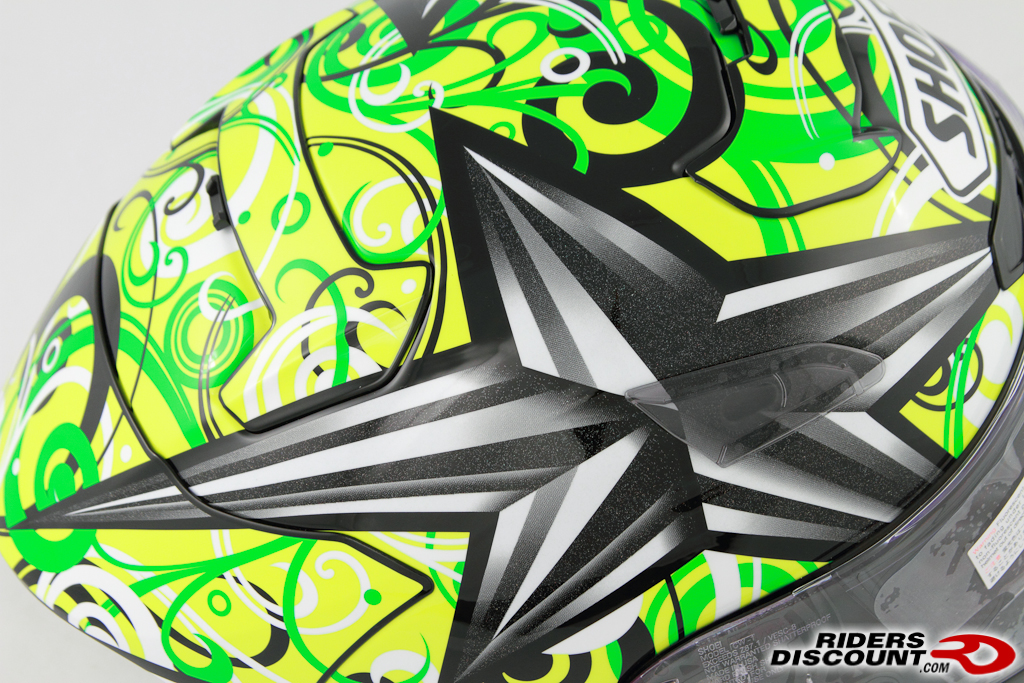 We also have a wide range of visors available to suit riding in all conditions.