The SharkSkinz name is legendary when it comes to motorcycle bodywork and that's not just because they've been the chief bodywork supplier to top AMA teams for years, but because the quality is readily apparent from fit to prepping for paint to durability. And factory teams are
picky
about the quality of the parts they use – nothing but the best will do! We're convinced too – this is the same bodywork that we use on all of our own racebikes.
All SharkSkinz race (and street!) bodywork is made using their proprietary blend of epoxy resins, primers and woven cloth for a perfect fit with no filing, cutting or MacGyver antics required - straight out of the box. In addition, they make it easy by including any specialized hardware, spacers or brackets when it's required so you're not up until three in the morning fabricating brackets to hang the bodywork properly when you should be resting for your day at the track!
Many art masterpieces have been lost over the ages because the canvas they were painted on couldn't stand the test of time. To relate it to motorcycles, why would you skimp on bodywork if you're going to pay good money to have it painted beautifully? SharkSkinz is perfect for custom paint applications because they are finished at the factory with a urethane primer – not a thick gel coat (which is used because it easily fills poorly molded bodywork!) that can crack or peel over time. Your expensive paint job won't spider web or show stress cracks after the first time you ride with it on – something we've seen in other bodywork out there. Your painter too, will be thankful since SharkSkinz requires minimal prep time – all it needs is a little scuffing and it's ready for paint.
We all know crashing isn't fun but it's here where we've found another aspect of SharkSkinz that we really like – the fact that it doesn't turn to dust when your bike hits the ground. Because it's flexible, when stress is applied to one area of the bodywork – like the upper fairing, for example, you're less likely to find fractures where it mates with the belly pan after a crash. Again, this goes back to the quality of materials and we can't say enough about how good this bodywork really is. It's easy to install, easy to paint and it stands up to crashing better than just about anything else on the market.
SharkSkinz motorcycle bodywork is sold as either a complete kit or individual replacement pieces – so you can start with a completely fresh set of bodywork, or simply replace that which has lost its luster. Some models are available with cut-outs for OEM headlights and taillights. Whether this is your first set of bodywork, or your fifteenth – you won't be disappointed with what you get straight out of the box.
SharkSkinz fairings are not yet available on our website. Call Mike at 866.931.6644 ext 804 to get a set of this bodywork shipped to you fast. If you have any questions, please send us an email: FORUM at RIDERSDISCOUNT dot COM is the address with ZX10R SHARKSKINZ in the subject line along with the year and model of the bike you're riding and we'll get back to you right away.
Some manufacturers don't tell you that you need to fabricate brackets or source odd spacers to make their bodywork fit, not SharkSkinz. Here, they've included quick take-off upper fairing stay brackets and spacers. This makes getting the uppers on and off much easier.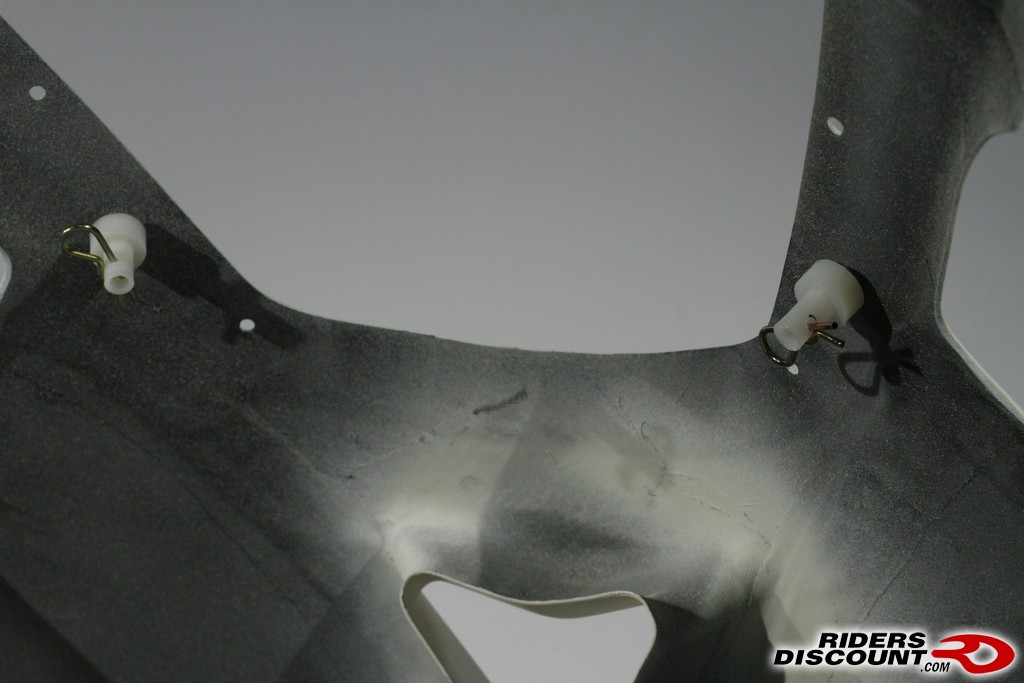 Optional anti-draft kits are also available.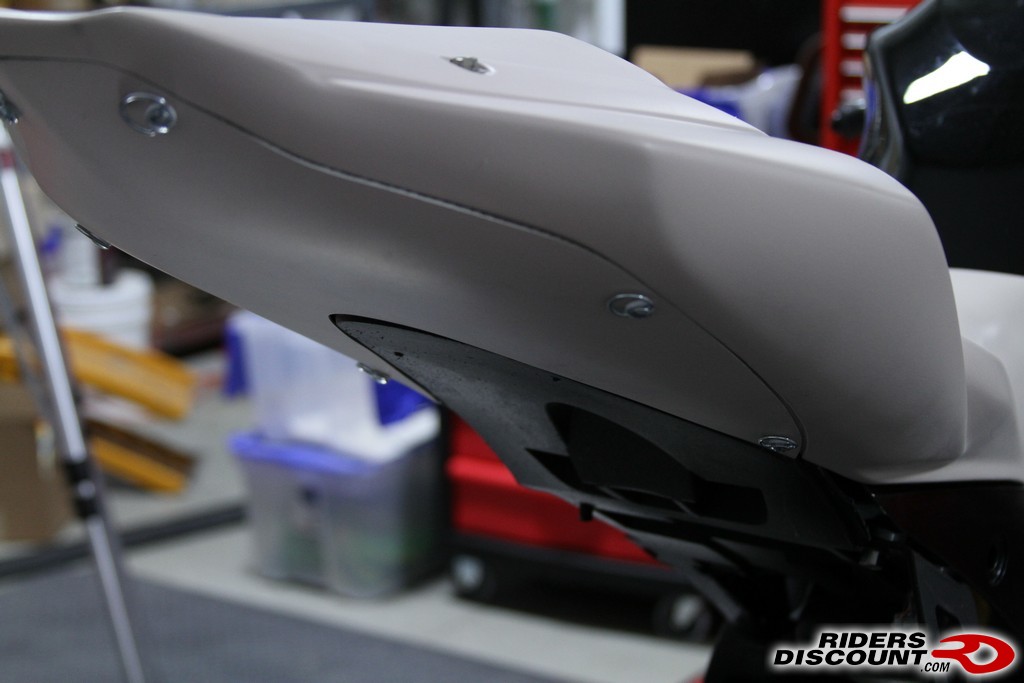 It's possible to order SharkSkinz with or without pre-drilled Dzus fasteners. We prefer to have them installed at the factory since they line up perfectly.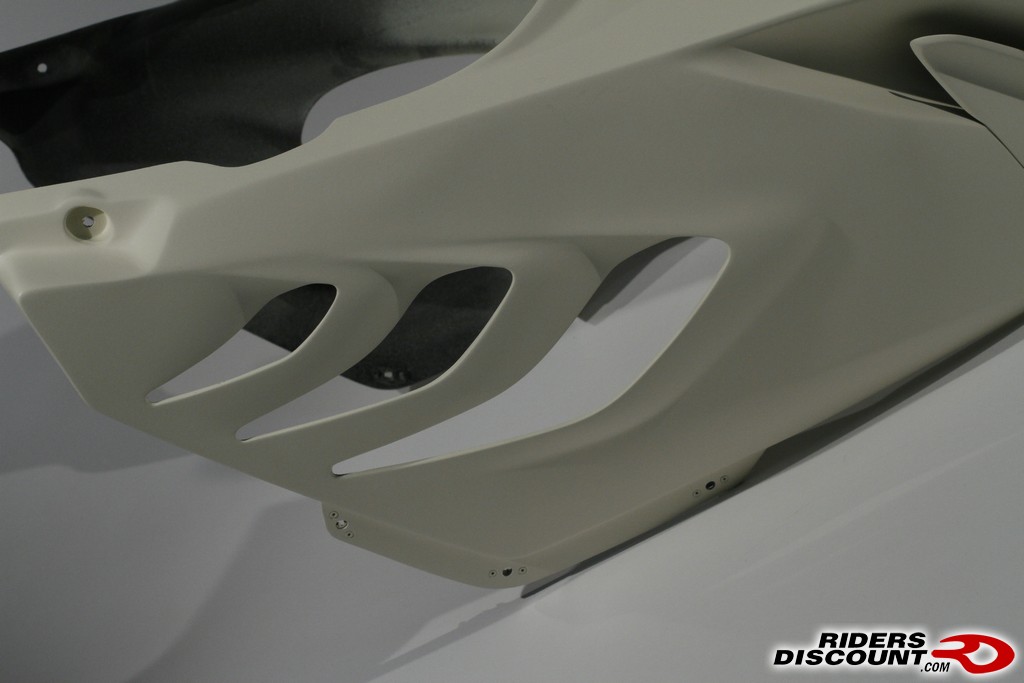 Having this done beforehand saves a LOT of time and eliminates any error in alignment by the installer; everything fits together perfectly.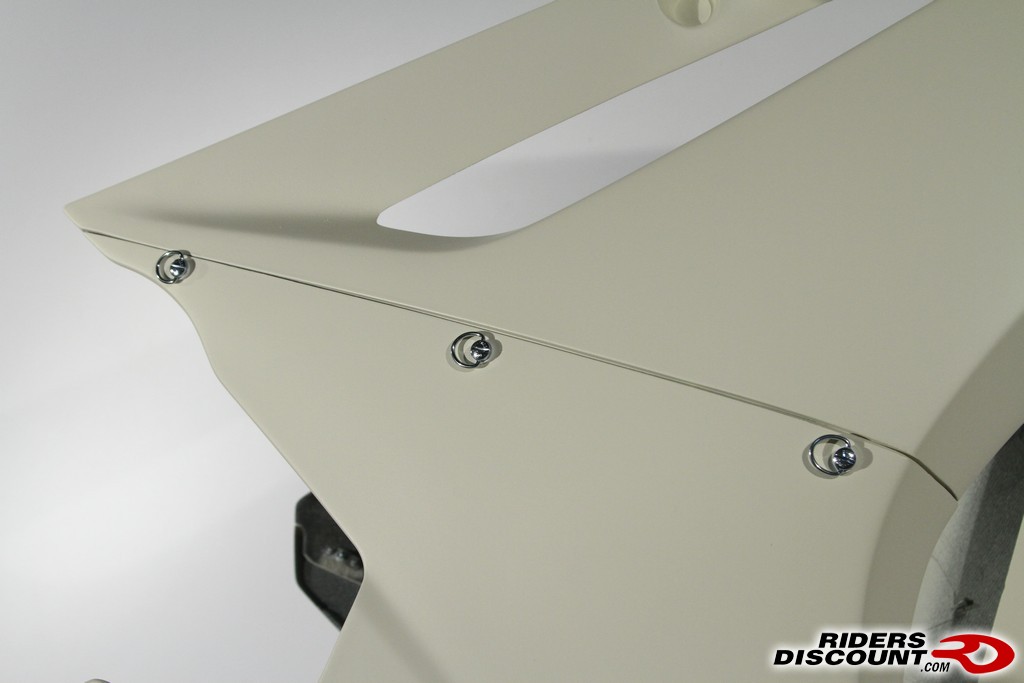 Another detail that's often over-looked by other bodywork manufacturers are fitment issues that require you to cut or file the bodywork just to get it to fit. Sharkskinz makes sure you don't have to! Take for example this cutout in the lower fairing for the OEM coolant hose. It's little differences like these that can add up to big savings in time and frustration when installing your bodywork!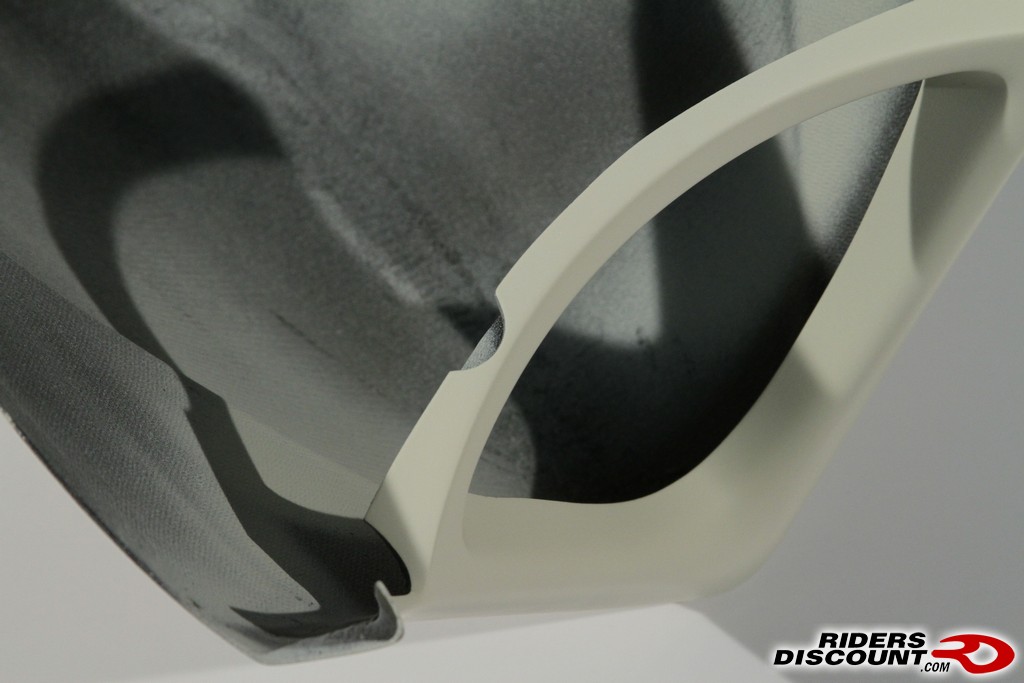 All of this adds up to a motorcycle that looks excellent when it's painted!