Samco Sport Hose Kits are number one in the paddock for performance radiator hose applications thanks to their high-quality components and smart, durable design. Samco Hoses are handmade with SAE J20 spec silicone, not a less-expensive silicone that is filled with components that add bulk but do not enhance performance. The British manufacturer employs a full-time laboratory staff to develop, design and test new applications and new materials in ways that you can't always see. For example, their direct-replacement hose kits use their SamTek lining that withstands vibration and heat over a long period of time in the most extreme conditions which makes them perfect for your motorcycle. On the inside, hoses are bent precisely to reduce flow resistance and increase cooling efficiency for more reliable engine performance.
Available in GREEN or BLUE ONLY for Kawasaki ZX10R models - 2004-2005, 2008-2010, 2011-2015 and now GEN 5 2016.
We can also provide a clamp Samco high-performance hose clamp kit or, better yet - Oetiker Stepless Hose Clamp Kit for installing these Samco hoses on your motorcycle.
Call Mike at 866.931.6644 ext 804 to get your hose kit today. You can also email us if you have any questions; send those to FORUM at RIDERSDISCOUNT dot COM with SAMCO ZX10R RADIATOR HOSE KIT in the subject line along with the bike you ride and color you want for a quick response.
Samco hoses are pre-bent for each specific application. The hoses will retain their shape thanks to a specific fabric weave pattern within the hose itself.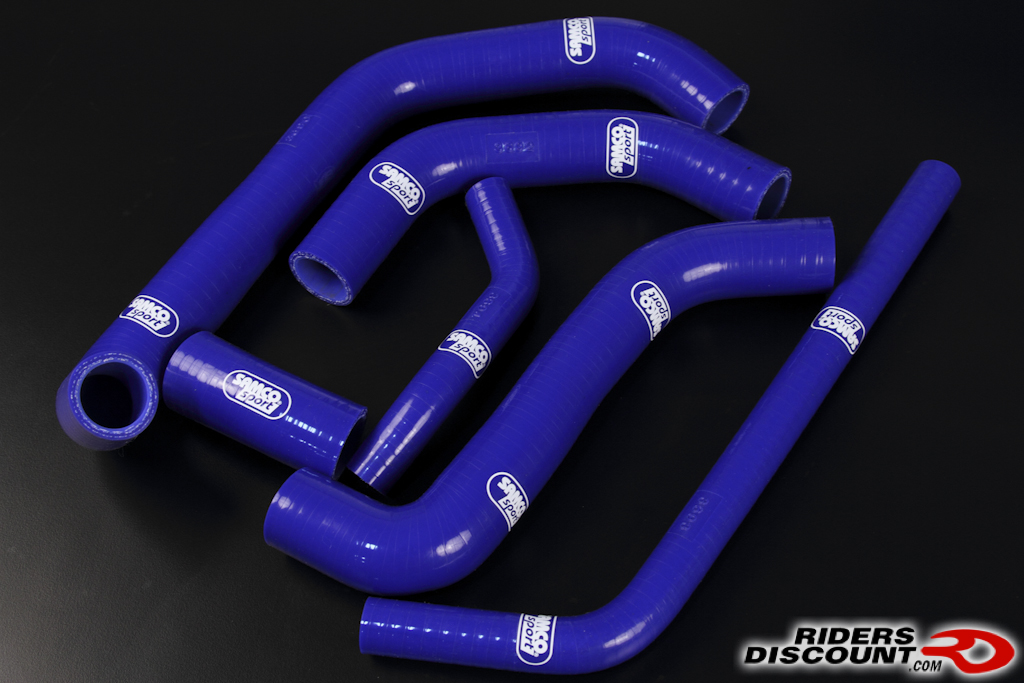 We use Samco Hoses on our own race bikes including our YZF-R1, Triumph Daytona 675 and BMW S1000RR not only for their reliability but also their good looks!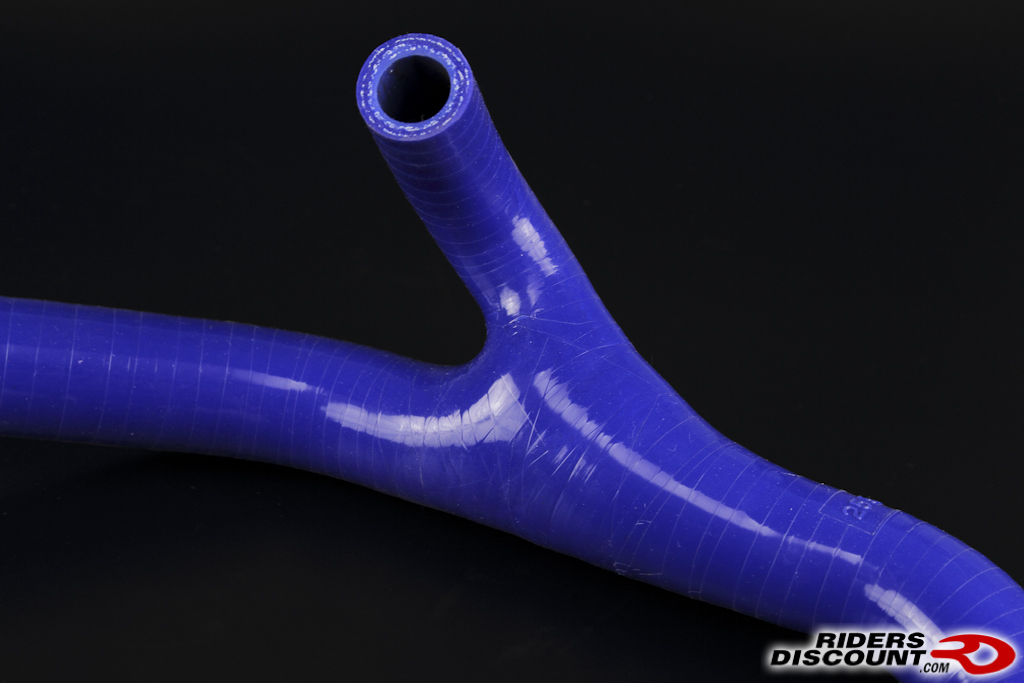 Inside each radiator hose, a blue SamTek silicone hose lining is used. 12 years in the making, this material easily withstands the high temperatures and vibrations of a racing engine for a lifetime of reliable performance. Aftermarket coolant hoses from Samco are a direct replacement for the OEM lines and require no cutting or bending to install. They go in place in the exact same manner as your bike's original hoses. Samco uses high-quality fabrics to reinforce their hoses. These fabrics are oriented in a specific manner to resist swelling and expansion that would otherwise inhibit coolant flow and ultimately reduce cooling system efficiency.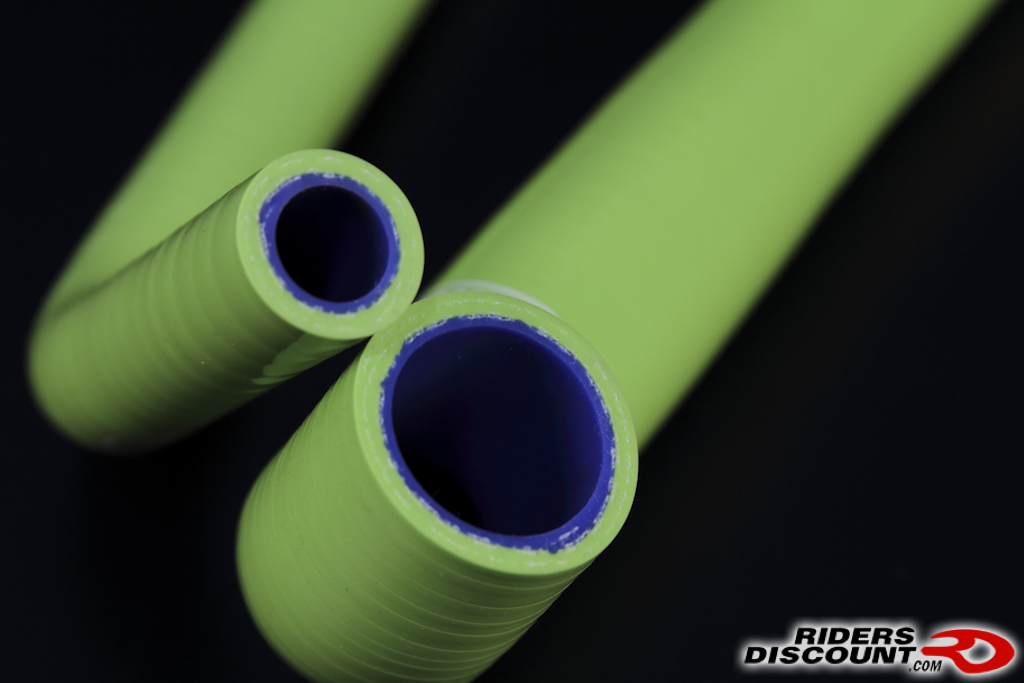 Samco hoses are purpose-built for high-performance environments and will retain their good looks without warping or fading. You can expect these to last as long as the bike you put them on!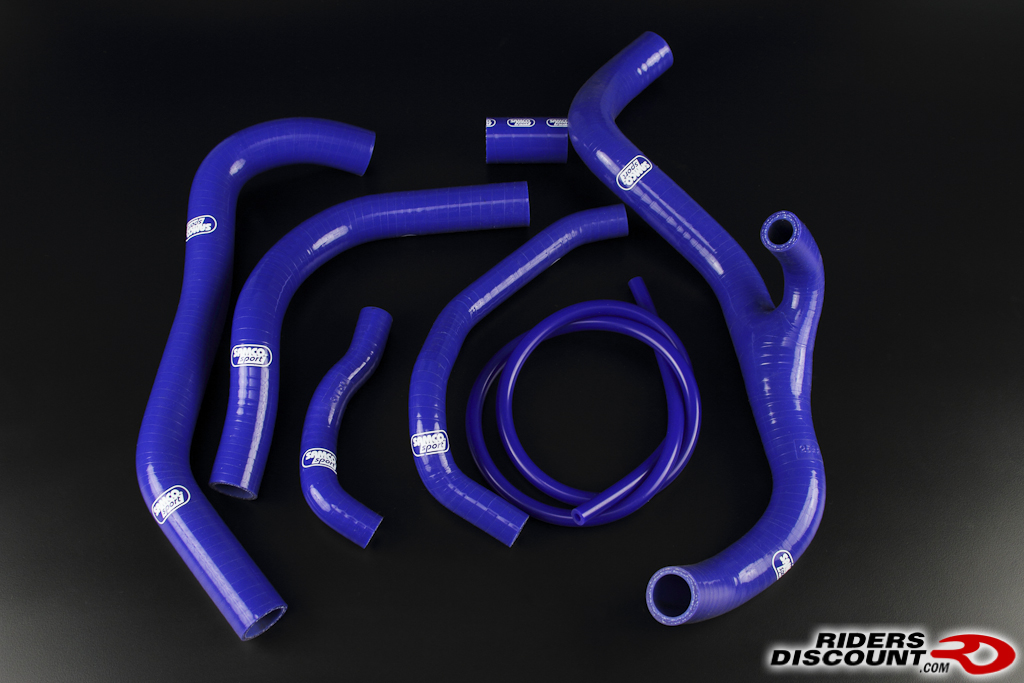 And don't forget to ask about a hose clamp kit when ordering! We use Oetiker radiator hose clamps on all of our racebikes.