Renthal Rear Sprockets are built with 7075 T6 aluminum construction (not cheaper, less durable 6,000 series aluminum!) and then hard anodized specifically to stand up to the conditions routinely encountered by road and road-racing motorcycles. This hard anodizing treatment not only increases wear resistance but also adds a distinctive finish to the rear wheel of any motorcycle. Renthal chainwheels are the choice of top teams because they're 66% lighter than equivalent steel sprockets and they last.
Renthal front sprockets are machined from 655M13 nickel chrome molybdenum alloy steel then case-hardened for the ultimate in durability. All Renthal sprockets - front and rear – are precision CNC-machined for a close fit, excellent concentricity and light weight. This reduces friction between chain and sprocket which, combined with the lightweight manufacturing, means more power is delivered to the ground than with other sprockets. All of this is done without sacrificing safety or longevity.
These are not yet on our website. Call TJ for sprocket combo packages - 866.931.6644 ext 817. You can also email us, send those to FORUM at RIDERSDISCOUNT dot COM with RENTHAL SPROCKET in the subject line and please include the tooth count and chain size of the sprocket(s) you need and the year and model of the bike you're riding for accurate availability.
Ultralight front chainwheel is drilled for lightness.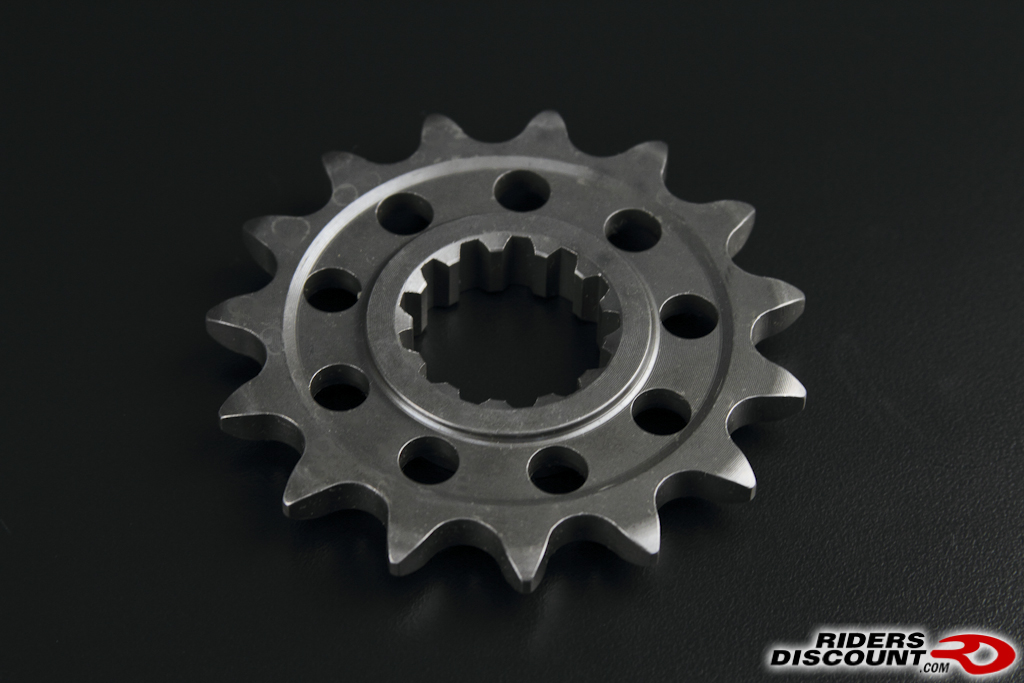 Rear sprockets too, are machined for light weight and strength.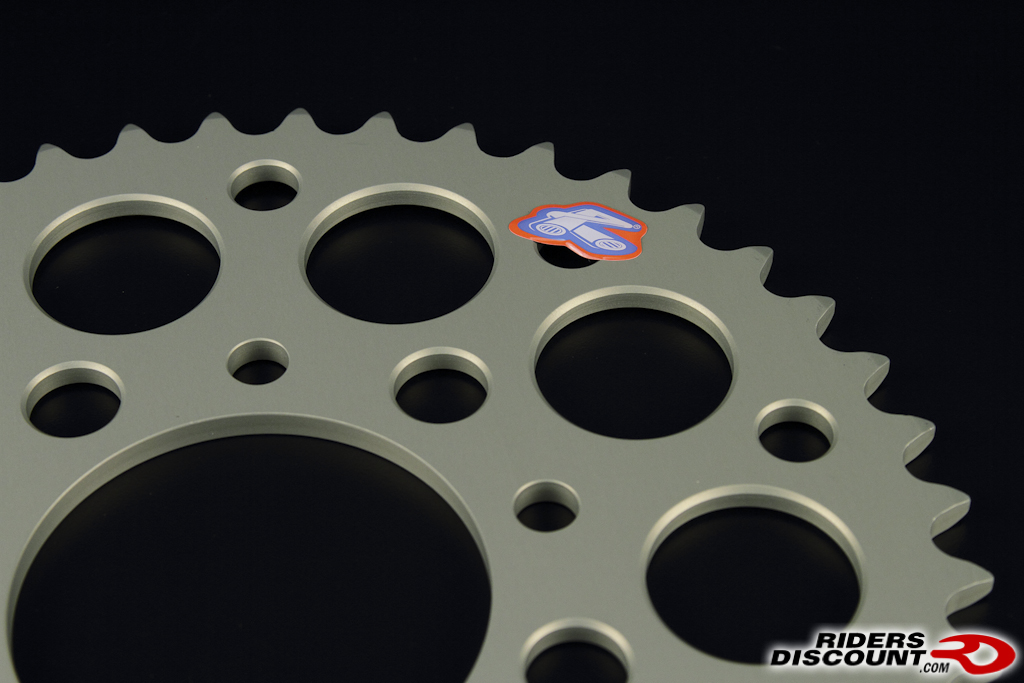 Renthal chainwheels are available in a wide range of tooth counts and chain pitches (520 &etc.)