Developed in conjunction with the Kawasaki World Superbike Team, Renthal created these clip-ons in the same way they do their motocross handlebars – with precisely-aligned marks EVERYWHERE! The laser-etched notches on both the clamps and the handlebars make lining up clip-ons quick, easy and precise. No more crooked handlebars. The bars' grids are marked in 5mm increments on the X-axis and 1-millimeter increments on Y-axis. These make lining up grips, switch gear and brake/clutch levers easy.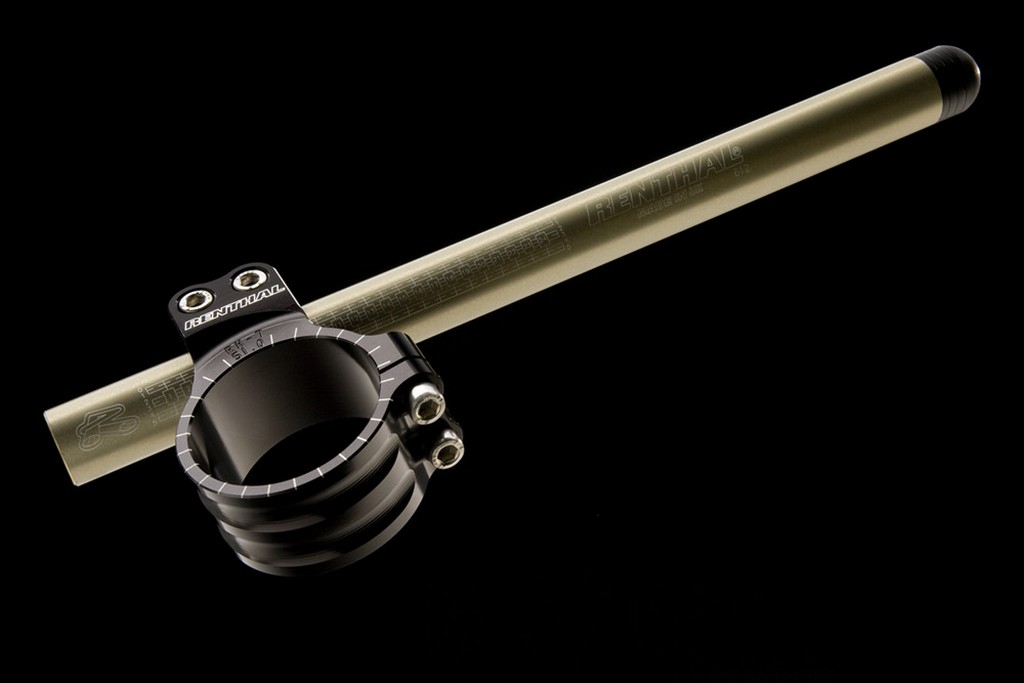 With the white line visible under the pinch bolt on our own GSX-R600, it was easy to be sure both sides were
exactly
lined up perfectly.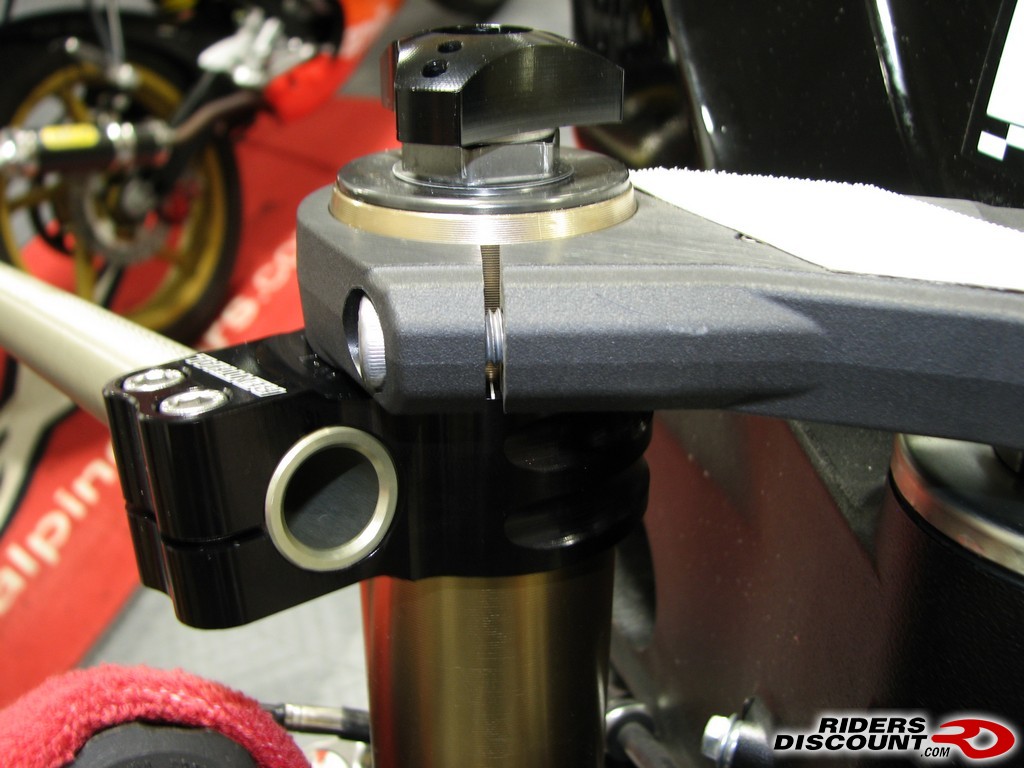 We've also installed these on our Triumph Daytona 675 Project Bike.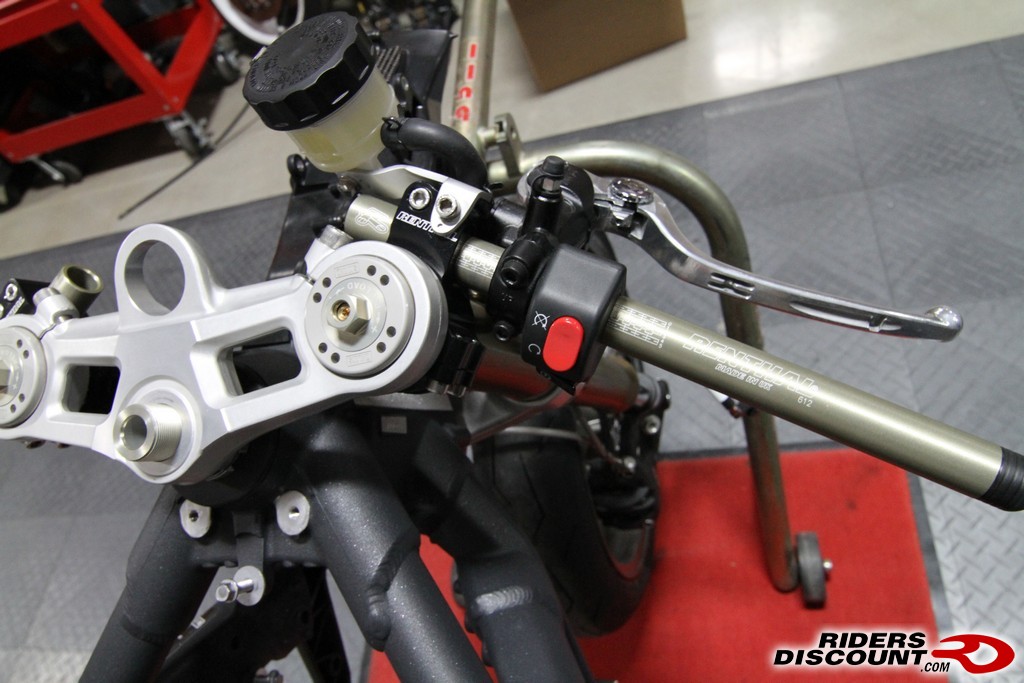 The fork clamps have radial lines etched on them every 5-millimeters – it'll be nice having no doubt your clip-ons are perfectly matched,
NO MORE GUESSWORK!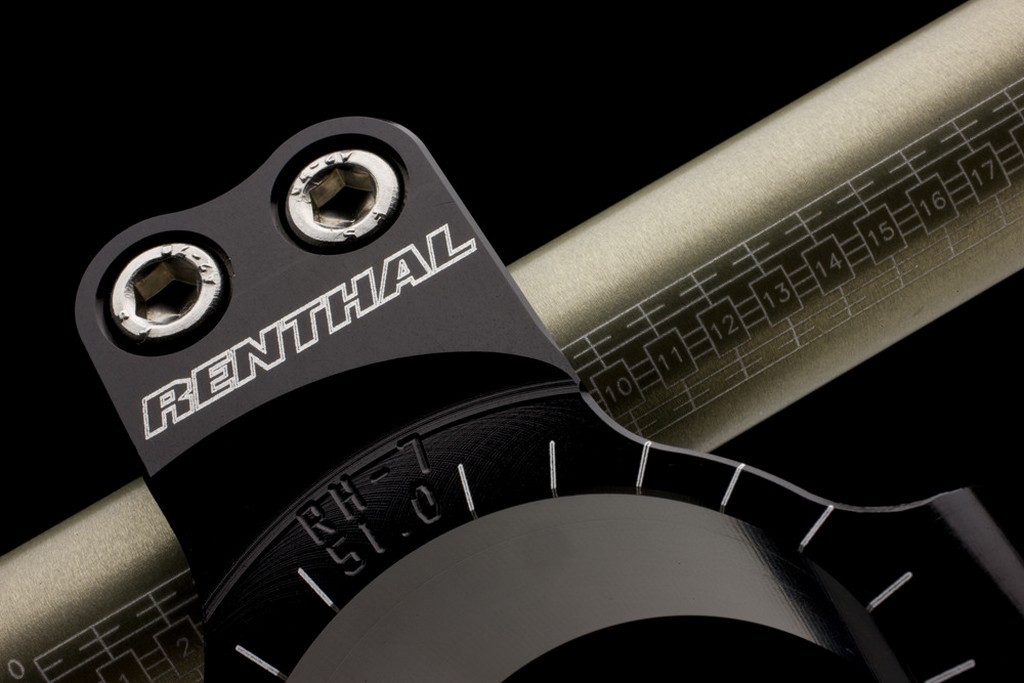 Most clip-on kits are made using 6000 series aluminum, which ultimately is easier (and cheaper) to manufacture and not as durable as the more expensive 7000 series alloys. Renthal uses 7075-T6 aluminum that's powder-coated black for the fork clamps. Hard-anodized 7010 series aluminum is used for the handlebar tubes. The result is a set of controls that are stronger and more durable than other brands. Handlebar angle is set at a comfortable 7˚ and Renthal offers spare laser-etched clip-on tubes to make crash repair easy, although any 7/8" clip-on bar from Vortex &etc will fit as well. All pinch bolts are made from stainless steel to resist corrosion.
Renthal clip-ons are available for 50mm, 51mm, 52mm and 53mm diameter fork tubes, which covers most modern sport bikes out there. Be sure to order an extra set of grips too, we have Ariete, Renthal and Harri's in many colors and styles to choose from.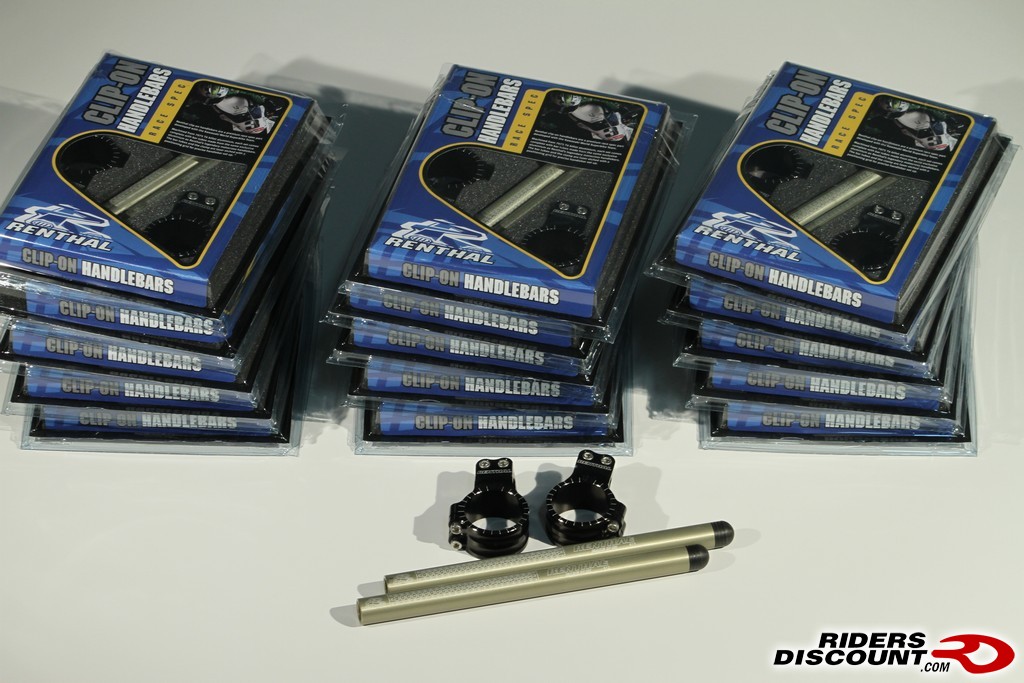 We don't have these on our website just yet, so to get these clip-ons, call MIKE at 866-931-6644 ext 804 – he can help you determine exactly what fork tube diameter is on your bike. If you prefer, you can send us an email – send those to FORUM at RIDERSDISCOUNT dot COM and be sure to include the year and model of your motorcycle to confirm fork tube diameter.