Discussion Starter
•
#1
•
Hey everyone,
I have posted race reports in here before, but I am making one thread now, I will just update it every race weekend. I have an
athlete Facebook
page I update as well. I shoot GoPro during my races and I have a
YouTube channel
too.
Of course where would I be without
Instagram: JMR_127
and
Twitter: @JMR_127
Please check it all out and give me a follow and a like if you are into it.
Right now, I am in the middle of the season at Chuckwalla Valley Raceway. The races are put on by
CVMA
They run a winter series, because the track is in the desert in California.
The first round was in September. I ran in the Amateur Formula Open (full mod class, only restricted by OEM engine size) and Amateur SuperSport Open (minor mods, some suspension, electronics, exhaust, thats about it). Chuckwalla is run in both directions, and they switch every round.
Round 1 CCW:
I had a decent round, I ended with a 5th and 3rd in Am Formula Open and a 6th and 4th in Am SS Open.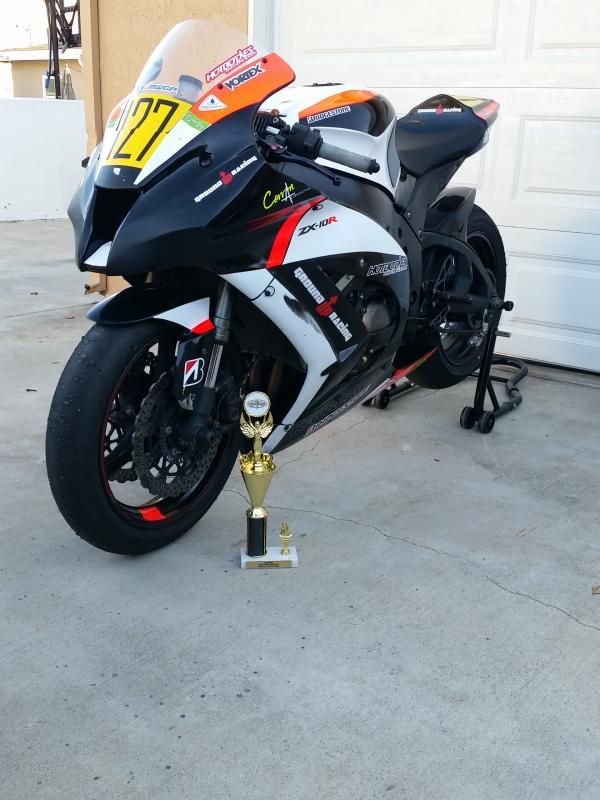 Round 2 CW:
This round was harder for me, I didnt feel good on the bike and I was thinking too hard about things like body position, shifting points and other stuff. I ended with a 5th and 3rd in Am Formula Open and a 6th and 7th in Am SS Open. I set my best lap in the last race where I finished 7th, at a 1:57.095.
I left this round frustrated, not happy with my results or my riding.
Here is the video I shot.
Round 2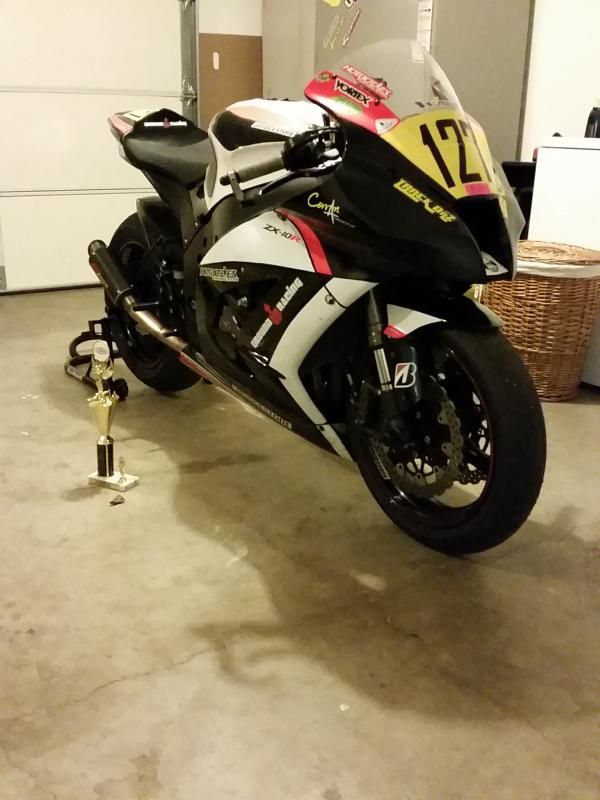 Round 3 CCW:
After the disappointing weekend I had at Round 2, I wanted to make some changes to the bike and me for Round 3.
Bike: New chain, new gearing. I went up 1 tooth in the back to extend the time I spent in each gear. Tuning, I put my DynoJet Autotune back in and ran it at the track day on Friday before the race weekend. Throttle, I installed a MotionPro Revolver, thanks to Mike at Riders Discount for the hook up. All these things were great, bike felt like it was pulling harder and throttle was easier to use. I will put up some more info about all that in my bike build thread. Also, I ran Vortex brand new tire warmers and they were great. I am very happy they got them for me, just a few days before the track.
Riding: I focused on my shifting a lot. From watching my previous videos, I wasnt using the full RPM range up to red line. I worked on that, and I think the gearing helped.
Racing: I had a great race day. I wasn't planning on racing, but thanks to John of H&W Racing talking me into it, I raced Amateur SuperSport Open and Amateur Formula Open on Saturday. The YouTube video below is of the Amateur SS race. Three guys crashed on the first lap so it was red flagged and restarted. As I rolled up to the grid for the restart my bike dies and I don't notice. I dont see it until the flag drops for experts. I get it started, but don't shift to first, believe me, a good race start is hard from neutral. I spend the whole race catching up, but I moved from 8th (last) to 3rd. The Formula race was much less entertaining. I started in 3rd, stayed in 3rd the whole race. I am pretty happy with two 3rd places as the first and second place guys are crazy fast. I also dropped my personal best lap time down to a 1:56.05 and was doing 1:56s all race. Much thanks to John Warkentin of H&W Racing for the Bridgestone tires for motivating me and helping me with tools. Big thanks to Vortex, without the brand new tire warmers I would not have been able to race. Thanks to HotBodies and Sockguy, HyperKewl and Corransup.com and Ground Up Racing. Awesome weekend all around.
Youtube:
Round 3