Puig has developed a full line of windscreens to meet every sportbike rider's needs with different windshield designs tailored to a specific purpose. Common to all Puig windscreens built for streetbikes are a 3mm thermo-formed acrylic plastic which resists scratches and won't become brittle over time. You'll notice that each windscreen has a uniform thickness throughout and as a result, when compared to most OEM windscreens, exhibits superior optical clarity so that, when your chin is on the tank, your view of the road ahead will not be distorted. Another aspect of these windscreens' quality is their smooth, rounded edges that won't cut your fingers, something we've noticed on other mass-produced windscreens. All Puig windscreens come with a gasket which you may use on the upper edge of the windscreen so your helmet is not scratched when your chin is on the tank. To tidy up the look on the front end of your motorcycle, clear and light-smoke Puig windscreens come with a shaded lower portion to cover up the wiring common in front of the instrument panel on modern sportbikes.
Puig windscreens are available in two versions for most late model sportibkes:
Standard OEM-replacement windscreens
follow closely the exact lines of the original windscreen fitted to your motorcycle. Available in clear, smoke or dark smoke for most late model motorcycles.
Puig Z-Racing windscreens
are similar to a bike's OEM windscreen but feature a taller double-bubble windscreen design for a more aerodynamic design. These are by far the most popular aftermarket windscreen design available. Available in clear, smoke, dark smoke, carbon look and colored versions for most late model motorcycles.
Puig windscreens are not yet available on our website – call MIKE at 866-931-6644 ext 804 to order yours today. You can also email us with your questions – send those to FORUM at RIDERSDISCOUNT dot COM with PUIG WINDSCREEN in the subject line and please be sure to include the model and year of the motorcycle you're riding along with the type of windscreen you're interested in and we'll get back to you fast.
Light smoke in the foreground, dark smoke behind it.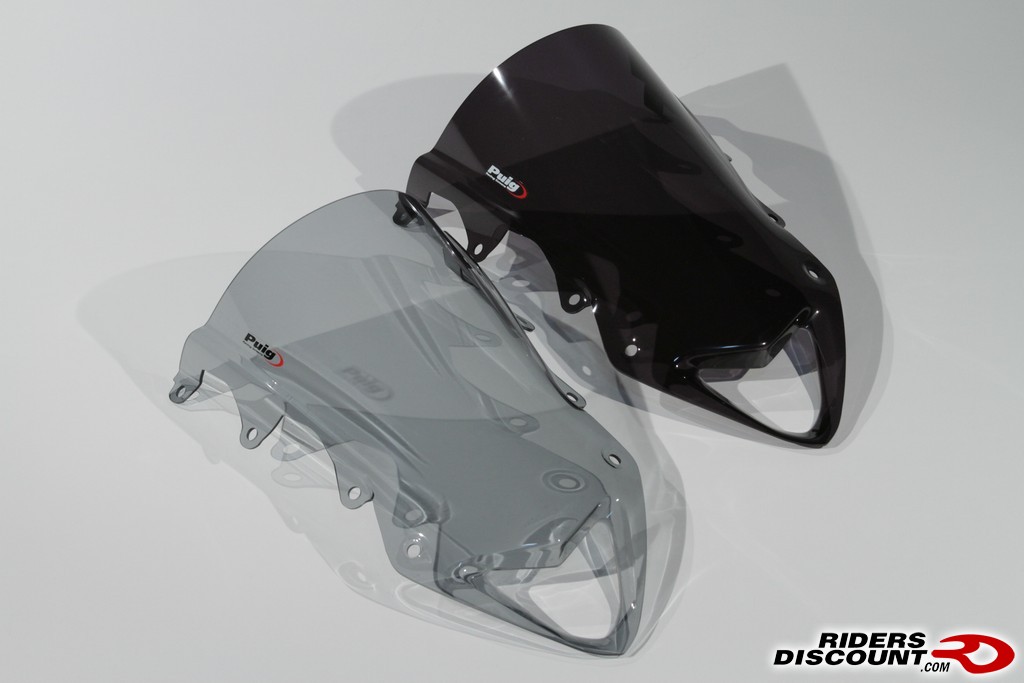 Clear Z-racing windscreen at right in this photo is much taller than the OEM windscreen shown next to it. Notice that Puig has shaded the front of the windscreen in a manner similar to that of the OEM version to cover up all the wiring below.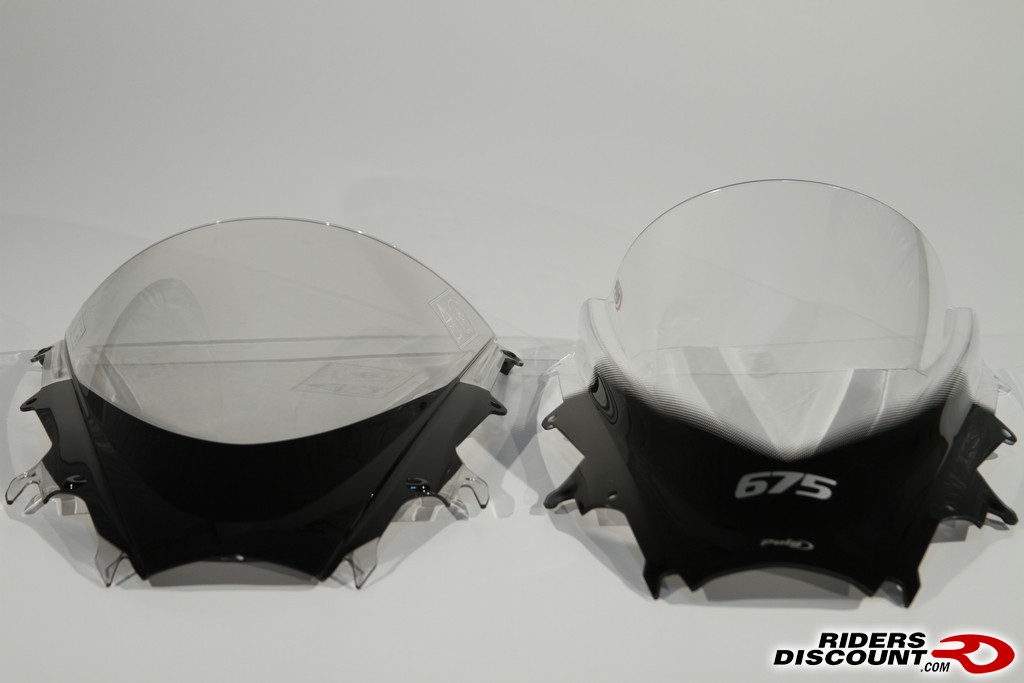 High-quality fabrication means the finished windscreen has no rough or sharp edges anywhere to be found.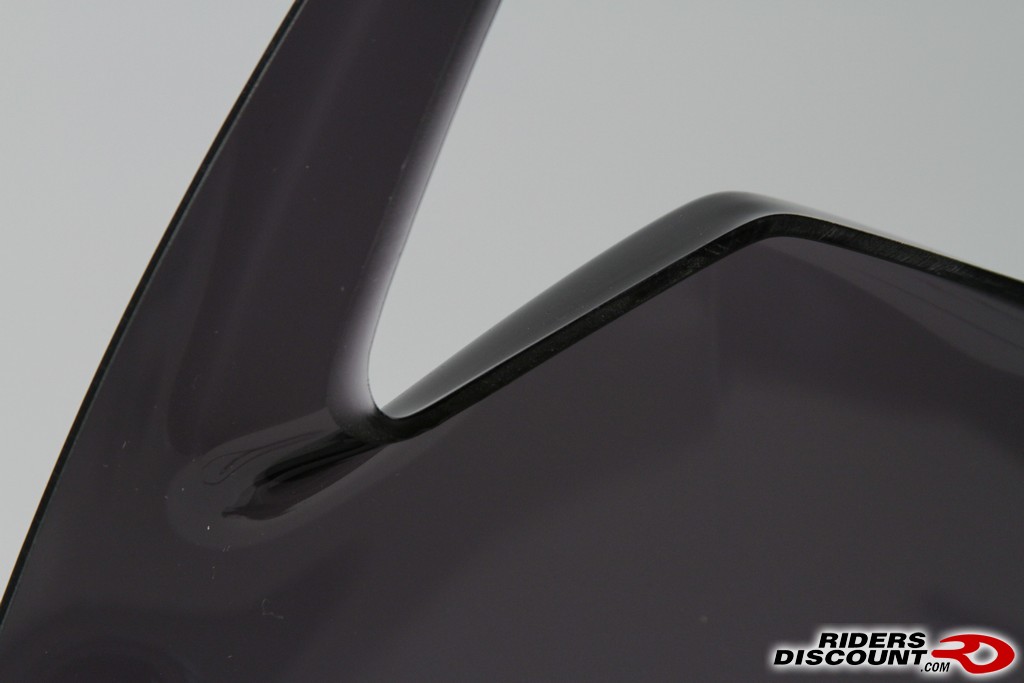 Light Smoke with the included gasket and sticker.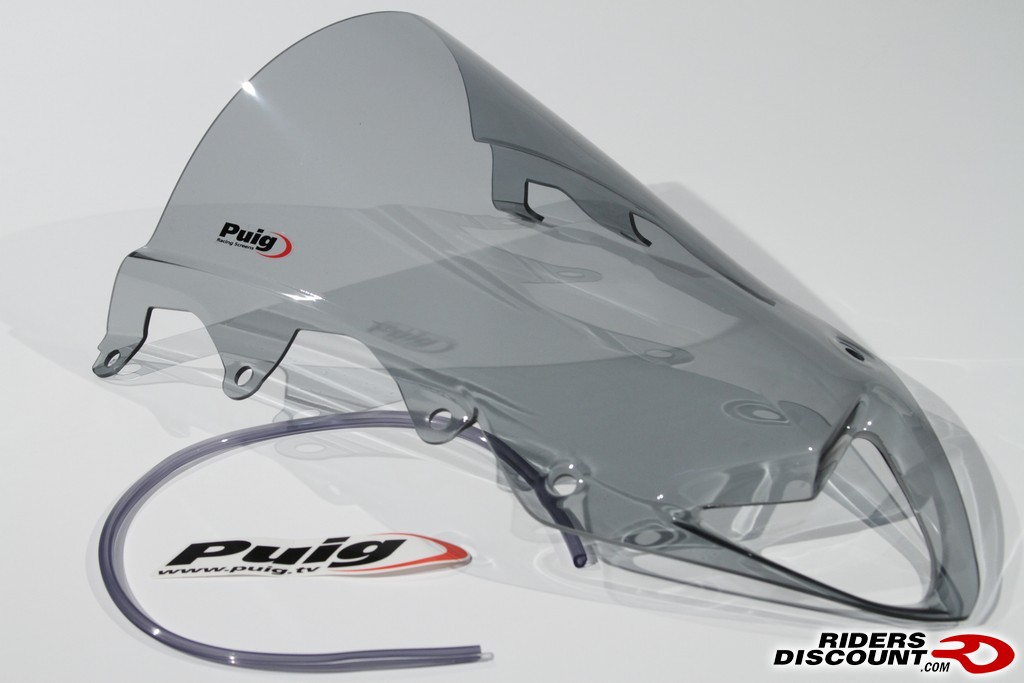 Puig windscreens offer a perfect fit everywhere. Simply re-use the original hardware to fasten the aftermarket windscreen in place.