Proton Flushmount turn signals from Highspeed Tech are a durable, thoughtfully-engineered set of replacement LED signals for your motorcycle. Unlike some aftermarket turn signals that are made from pieces of plastic that are glued together over a weak set of light bulbs, Proton turn signals feature bright LEDs that are mounted on circuit board which is then housed in a CNC-machined hard acrylic chassis. No cutting or drilling of your bike's bodywork is required thanks to the precision machined design. You don't need to purchase an additional load balancer and do some custom wiring to make these function normally either! Each Proton turn signal has built-in circuitry that make them flash at a normal rate. You can also change the way these lights blink too – from stock to fade in/fade out to a strobe effect, all while retaining the normal running light function (where applicable).
Available for 2004-2006 Kawasaki Ninja ZX10R.
We've sold many of these turn signals and have had nothing but excellent feedback from our customers because they're durable, very bright and easy to see. Get a set for your motorcycle by calling Mike at 866.931.6644 ext 804 or, you can send him an email – FORUM at RIDERSDISCOUNT dot COM is the address and please be sure to include PROTON LEDS in the subject line along with the model and year of your motorcycle for accurate availability.
All Proton Aftermarket Turn Signals come housed in a high-strength acrylic chassis that's machined from solid for a precise fit that won't fade, crack or change colors over time.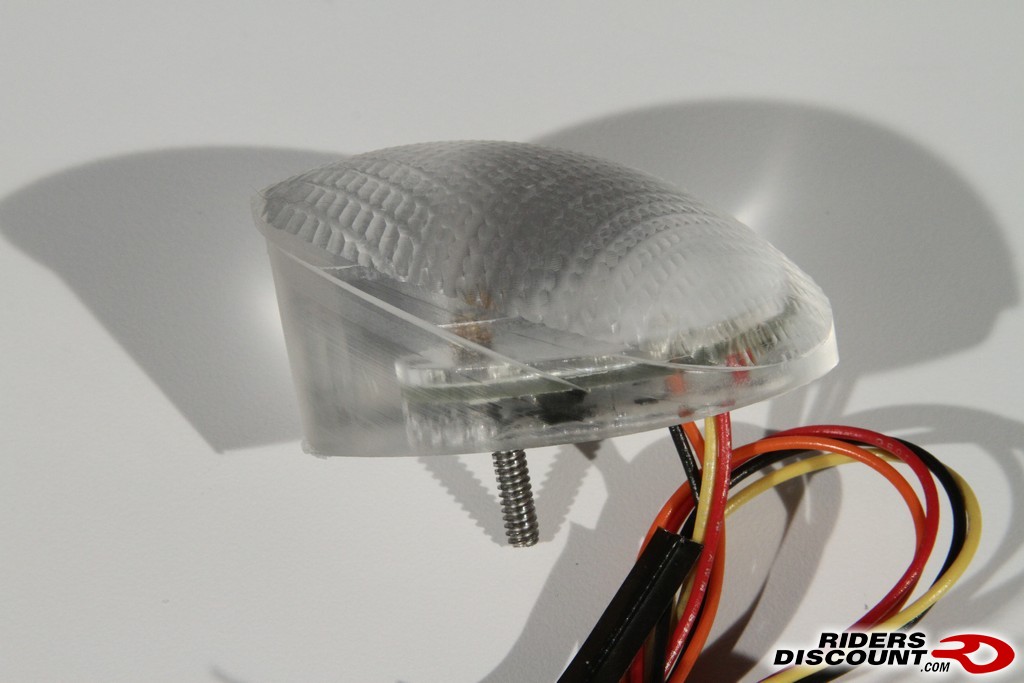 Advanced circuitry prevents unwanted high-speed flashing common with other turn signal kits. In other words, a load balancer is built right in to the waterproof circuit board.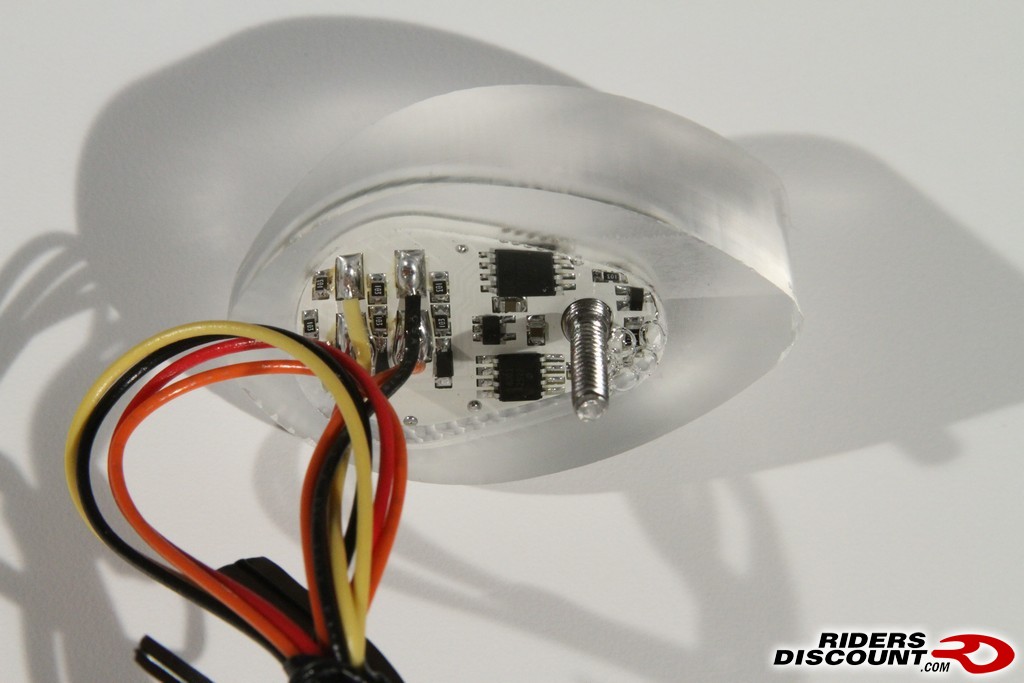 Each turn signal fits perfectly for its specific application. Some fit flush, some fit into the recess a little bit and other models stick out like this one. Regardless, other drivers will be able to see them clearly when you use them.
They're smaller than OEM too.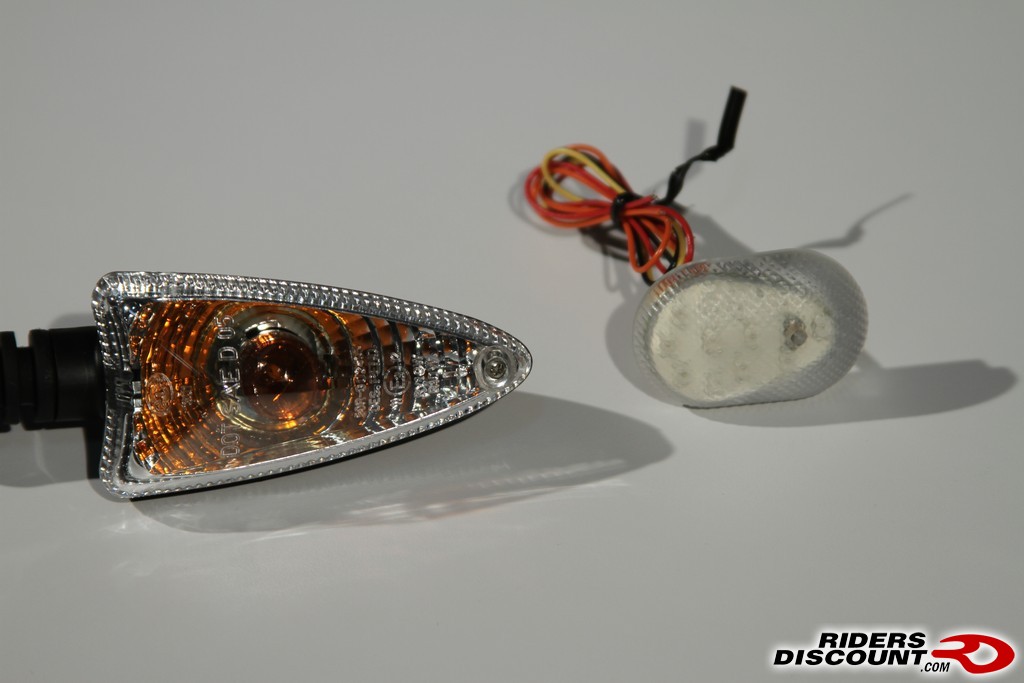 Each kit comes with simple instructions and all required butt connectors for easy installation.