My 2013 ZX10 has undergone a bit of a transformation recently. I took it to one track day at Thunderbolt about a month ago, only because my brother was going to ride my GSXR600 track bike that day. I was feeling a lot faster and more confident that day on the ZX10 than the gixxer. I was fighting some suspension and geometry issues on the Ninja, but I could tell that I was running faster laps on it than I ever had done before. My brother did pretty well on the Suzuki and had a ton of fun. He was bugging me to sell the 600 to him on the way home, and I finally agreed. I spent all the money he gave me for the 600 on Ohlins 30mm fork cartridges and a TTX shock and linkage. I also got Armorbodies race bodywork and a set of Metzler Racetec RR tires (K2 compound)
It was like an entirely different bike. I wasn't fighting the bike at all anymore. I could get it pointed where I wanted easily and it stopped running wide on corner exits. Just felt planted, smooth and predictable. Anyway, picture time...
First session, learning the track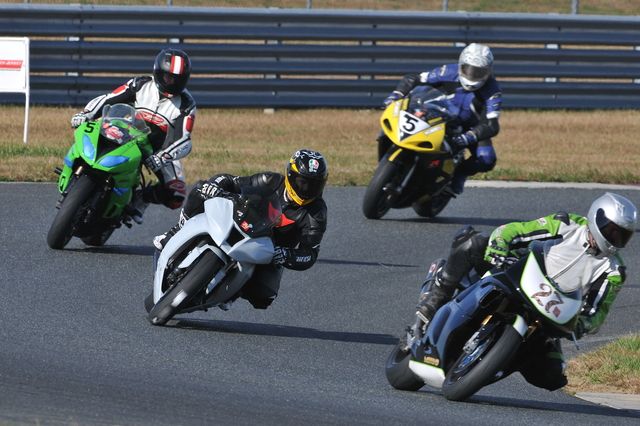 Second session, following a friend of mine who is a coach with Absolute Cycle.
A few laps later, coach is behind me now
Got bumped to the advanced group