Discussion Starter
•
#1
•
Hows it going...my name is jimi Currently stationed in alaska... and i decided i would get a bike for my birthday.
this is my 4th bike... ive owned 2 gsxrs both 750s... and 2 yamaha R1s ...sold my last R1 before coming to alaska because i didnt know they rode up here LOL.
this last friday i bought a bike from a friend and here she is.. ive been on it 2 times and love it this is my first kawasaki and im really impressed. from what i know it has a PCIII micron echaust. i didnt see a steering dampner and im looking for that to be my next mod along with an oil change!.
heres some pics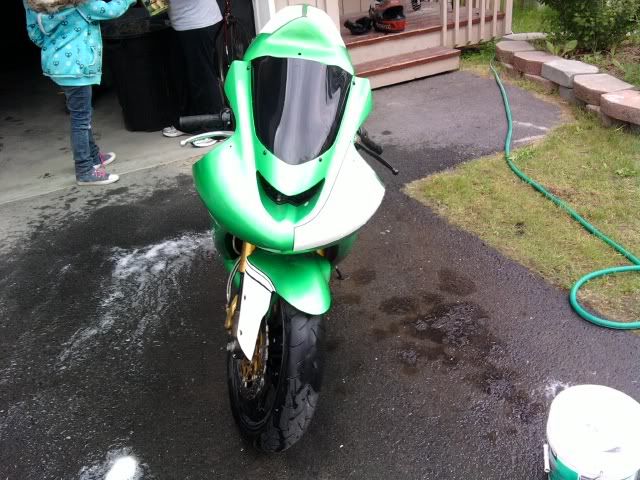 im going out tomorow to see if i cant find a oil filter for it....