Discussion Starter
•
#1
•
I just recently bought the AiM Solo DL, so far I LOVE this damn thing! I have worked with some AiM stuff in the past (couple years ago on a team doing some AMA stuff) but had some sponsor issues and lost the bike with the data... So didn't get to play with it much.
But having it on my own bike, is ever better because now I actually relate to what had happened in each lap or session.
So just curious if anyone else on here is using the AiM stuff and if you have any tips and tricks maybe we could all share with each other to help us along.
My first attempt at using it was at a trackday a couple weeks ago where I was doing some private coaching. So the data I have as a result isn't very good. But it's still be a LOT of fun messing with it. I cannot wait to do a race with this thing!
I took a few screen shots and pix for anyone that might be interested.
I mounted it through the ignition whole, works great there. Easy to see while riding.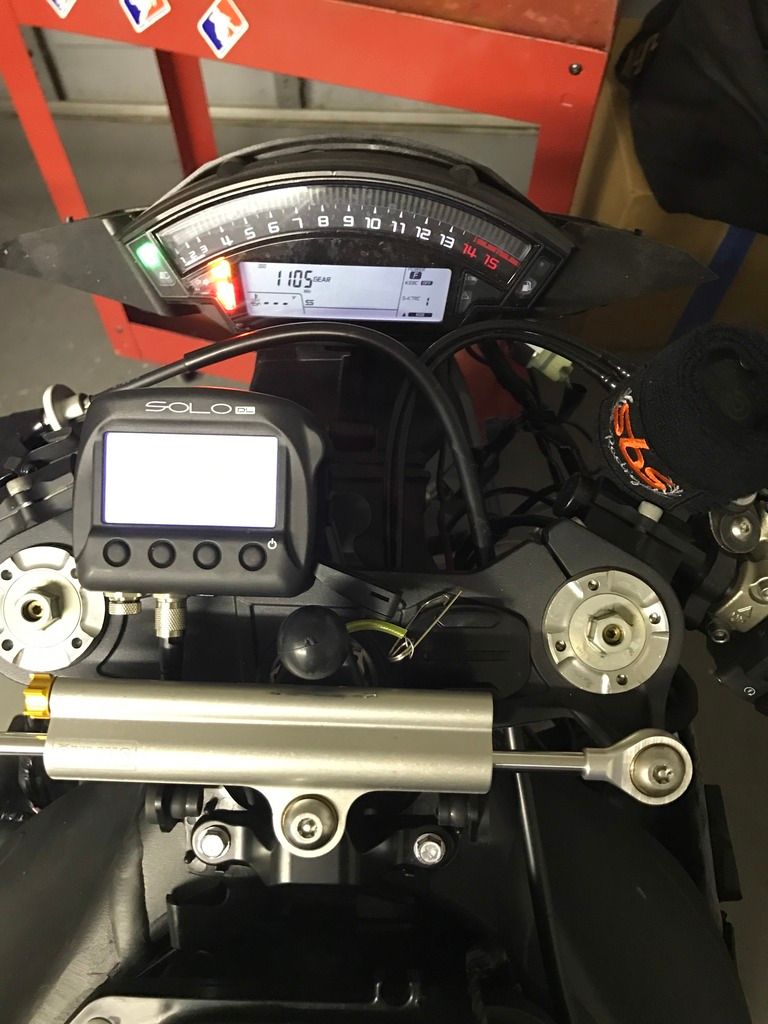 Track map overlayed onto google earth, doesn't line up perfectly, but it's helpful... Wish it was more accurate though.