·
Of course you are faster
Discussion Starter
•
#1
•
ok, so maybe this is a step or.... 6 backwards... but I'm getting this for the kids. they need something fuel efficient at college.
Picked up a 2007 Ninja EX250R. Brought it home yesterday, need to get it titled, licensed and insured but it should be ready to roll by the time they get done with the MSF basic course.
of course, it would be worthless with out pix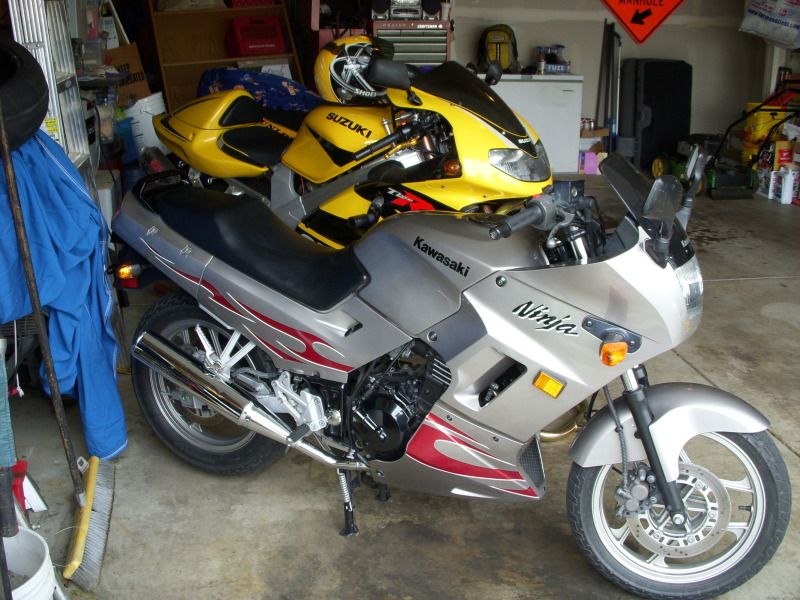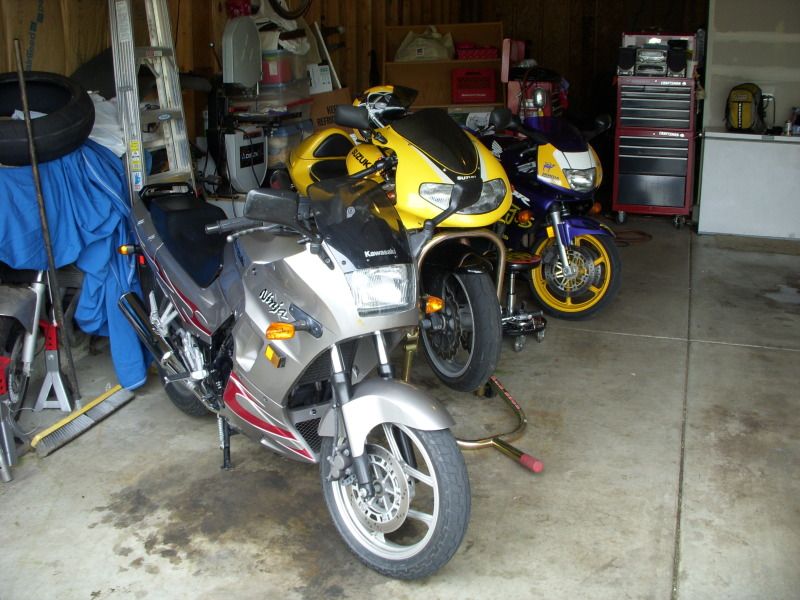 seems to be right at home in the shop with the big brothers.
anyone who has owned one, let me know if there is anything to look for... you know, other then that bumble bee sound trying to get to 65mph
I'm going to put a 1/5th in her, maybe MotoGP shifting if the kids want that, needs a NRA sticker REALLY bad.
it was an interesting ride home, tried to get the chicken strips cleared but couldn't get it to go fast enough to hang out on a corner like she needed.
the girl I bought it from (yes a girl) is looking for a Yamaha YFZ600. If you know anyone who is selling one in the midwest, let me know, i'll pass it along