Discussion Starter
•
#1
•
First off, I'm not certain this is where I should post this so feel free to move if need be.
I'll keep it short and sweet. I bought the bike 100% stock with 170 miles on it in Janurary 2012. Not a few days later, the mods begun. Pretty much what you see is what you get. I just installed the 12 over evil swingarm to replace my swingarm extensions. I have had it to the 1/4 track ONE time and made a few passes with it. Couldnt 60ft the bike because it would just stand right up on me everytime. Best pass with a 1.69 60ft with STOCK sprockets was a 9.04 @ 161mph. Keep in mind this is the first time with this bike at the track, stock sprockets and I weight about 155lbs full suited. Next time out I plan to break into the 8's. I'm sure with at least a 1.4x 60ft, the bike will be well into the 8's. Here are some current pictures. Still waiting on my chain and chain guard.
Feel free to ask any and all questions you may have! Enjoy :mrgreen:
The night I brought it home..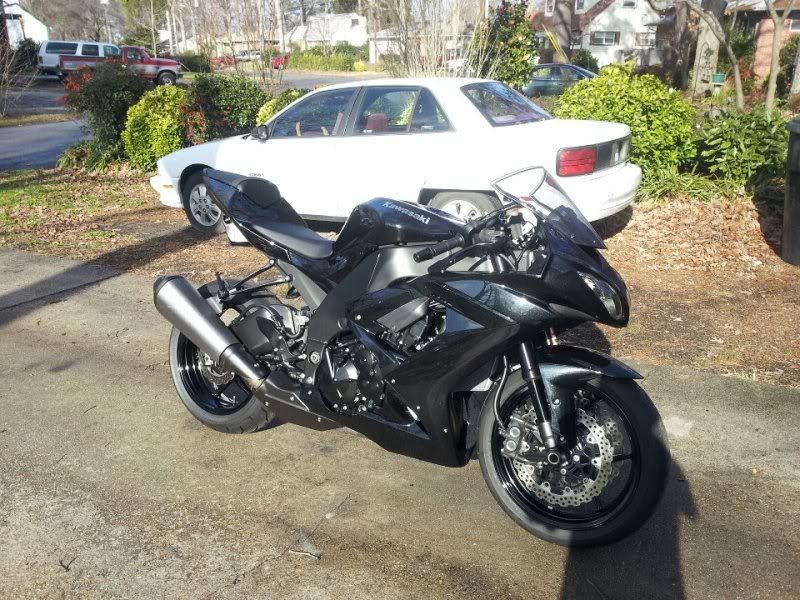 Current..