This is my race report for my 3rd race weekend with MotoWest GP at Buttonwillow Raceway, this was round 6. The track was in configuration 26, which means the "drag strip" was being used, but its WAY longer than a drag strip. Its 300 feet short of a mile. Really fast. Also, this was the first race weekend on the new pavement. Lucky for us, the track wasnt eating tires like freshly repaved Phillip Island did in GP last season.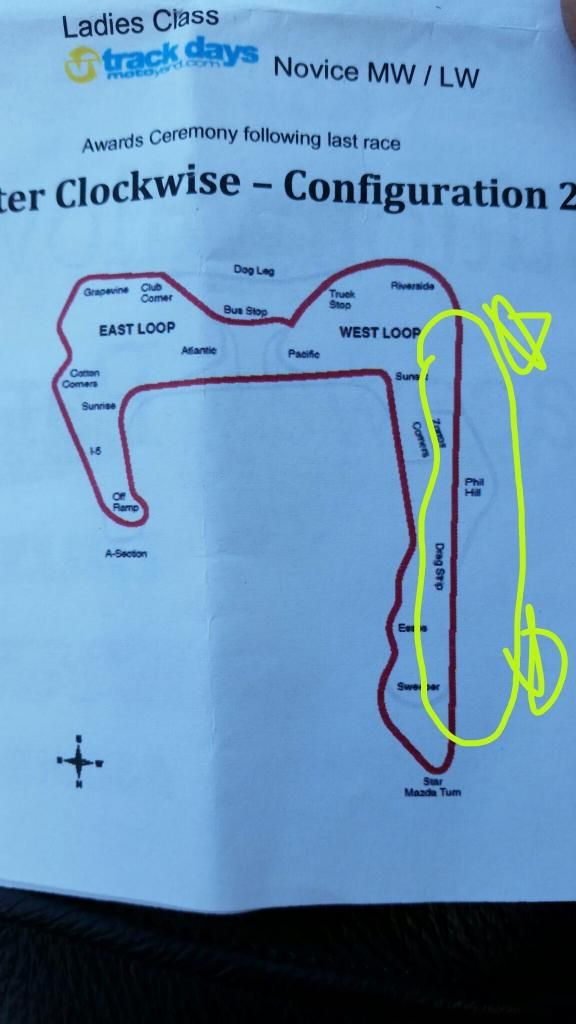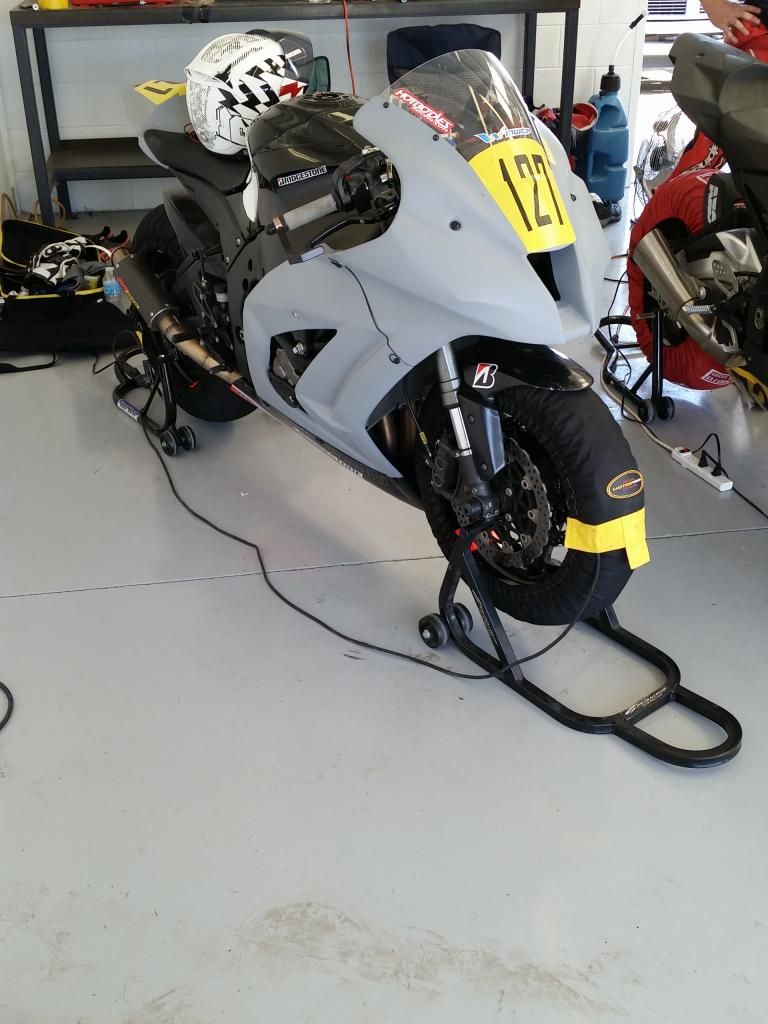 Anyway, I had practice/Qualifying on saturday and one race. Then short practice sunday and 2 races. Saturday was a lot of learning, qualifying time was 2:04, which put me in 3rd on the grid. I had a terrible start and was in 7th, I fought all the way into 1st, but I was passed in the last corner, and finished 2nd. My best lap was a 2:02.
On sunday, I qualified with a 2:01, but that landed me in 4th. In Race 1 I had another bad start and ended up fighting back to 3rd, where I finished with a best lap of 1:59.
Race 2 was a disaster. We went to grid, but one bike from the previous race caught fire on the cool down lap and another crashed, so we were sent back to the pits. We finally went back out and started our race, after another bad start, I worked up from about 7th to 4th and was closing down when we got red flagged for a crash behind me. So we had to go sit in the hot pit, at 5pm, in the sun, in 100 degrees, in full leathers and helmets, for 10 minutes. It sucked, REALLY bad. After the restart I felt terrible, my arms were weak and I couldnt push at all. I ended up in 5th.
Besides that crazy last race, it was a great weekend. I am happy with a 2nd and 3rd and I learned a lot. Watch my youtube video and see Saturday's race and Heat A from Sunday.
Thank you very much to Vortex Racing, Kyle Racing and HotbodiesRacing, without their quick turn around I would not have made it out. Also, a BIG thanks to HyperKewl Cooling Apparel cooling vests! They kept me cooler than everyone else out there. And of course thanks to my friends, Aaron Mosberg and all the cool people I met, Jared Fixler, Abel Alvarez and Ed.
ALso looks like some other board members where out there, SDSting put up a race report as well. Next time whoever is out there should try to meet up.
How the hell do you put up a youtube video? I cant do it right. Here is a link, sorry it doesnt show up on the thread.
http://youtu.be/Kp1B6vT5Gc4