Get an adjustable kit style quick-turn throttle for your Kawasaki Ninja ZX10R without the hassle of a custom installation that's common with many "kit parts" quick-turn throttles. The Motion Pro Revolver Throttle kit comes with everything you need for installing a variable-rate throttle: throttle tube, grips, a model-specific throttle cable, throttle housing and four different reel sizes are included in the box so you can change the rate at which your throttle hand applies the gas. Using a smaller reel will lengthen the amount of twist required to achieve full throttle, using a larger reel does the opposite. What's particularly unique about the Revolver Throttle kit is that you have the ability to easily change throttle reels (and twist rate) without actually having to do a lot in the way of cable adjustments. To change reels, simply remove the two-piece throttle housing, unhook the cables from the reel and replace it with the desired throttle reel. Put it all back together and you're ready to go.
Available for 2004-2012 ZX10R
We do not yet have Motion Pro throttle kits on our website so call MIKE at 866.931.6644 ext 804 to order yours today. For email enquiries, send those to FORUM at RIDERSDISCOUNT dot COM with MP REVOLVER in the subject line along with the model and year of the bike you ride and we'll get back to you fast.
Note the removable setscrew on the aluminum throttle housing. It's useful for preventing the throttle from twisting. Many OEM clip-ons already have the appropriate hole drilled in the handlebar, but if you have an aftermarket set, you can either remove the set screw or drill the handlebar tube for a little added security.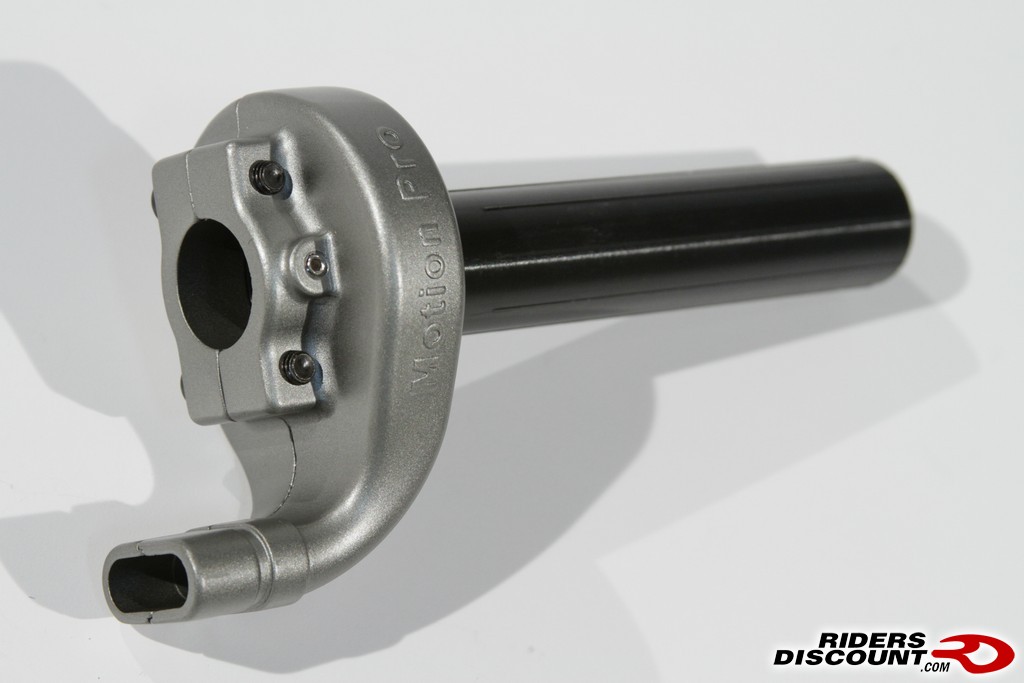 Each throttle ring is clearly labeled for size and is built so that they only go on in the correct way. In other words, if it doesn't go together easily, something isn't right!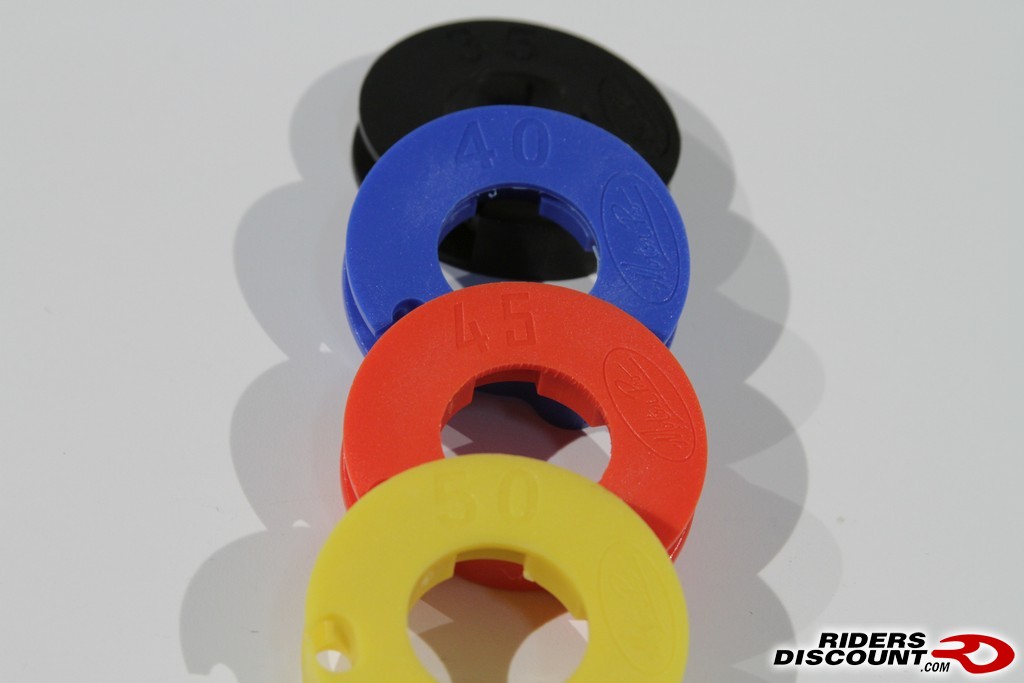 Motion Pro is known for their high-quality OEM-replacement throttle cables and the cables included with the Revolver kit are no exception. The billet throttle length adjusters provide millimeter-perfect throttle tension and the inner nylon sleeve gives you a smooth, consistent throttle feel.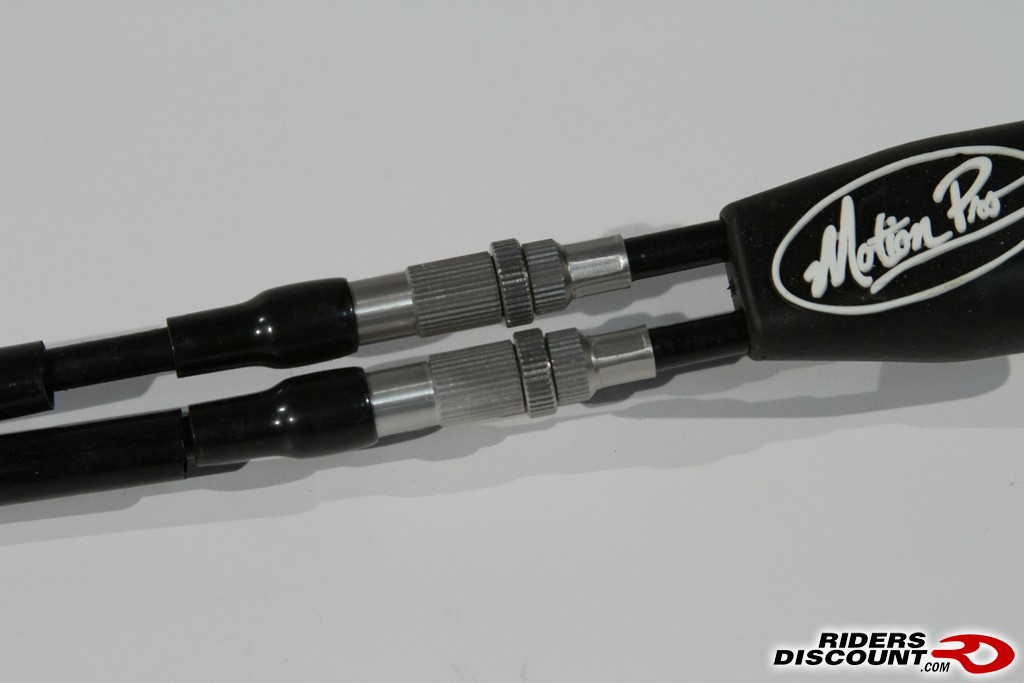 Grips and clear instructions are included with every kit!