We like LSL frame sliders for their modular nature and simple installation. The recently redesigned crash pads do a better job of absorbing and dissipating crash energy than the previous model while giving it a look that separates them from other frame sliders on the market. The rounded edges of the plastic slider inserts reduce the chances of the slider hooking as it rolls over the ground, theoretically reducing the amount of damage your bike may experience. A light crash may only require the replacement of the plastic inserts. For more serious damage, crash pads are available separately from the mounting bases, negating the need to buy a completely new setup. The crash pads come in a myriad of colors, from solid black to chrome to carbon-look.
LSL's frame slider kits are comprised of CNC-machined brackets and high-quality hardware. Simple to follow instructions are also included with every kit.
While the primary goal of these frame sliders is to prevent the frame itself from coming into contact with the ground, reducing the likelihood of a very expensive crash repair, they also reduce the amount of damage that would have otherwise occurred to bodywork and engine cases.
Available for the following Kawasaki models:
ZX10R all years (fairing left side modifications required for 04-05 & 08 and up models)
These are not yet on our website, call MIKE at 866.931.6644 ext 804. If you have any questions about availability – send an email to FORUM at RIDERSDISCOUNT dot COM with the subject LSL and please include the year and model of the motorcycle you're riding for accurate availability.
High-quality hardware is included in every package.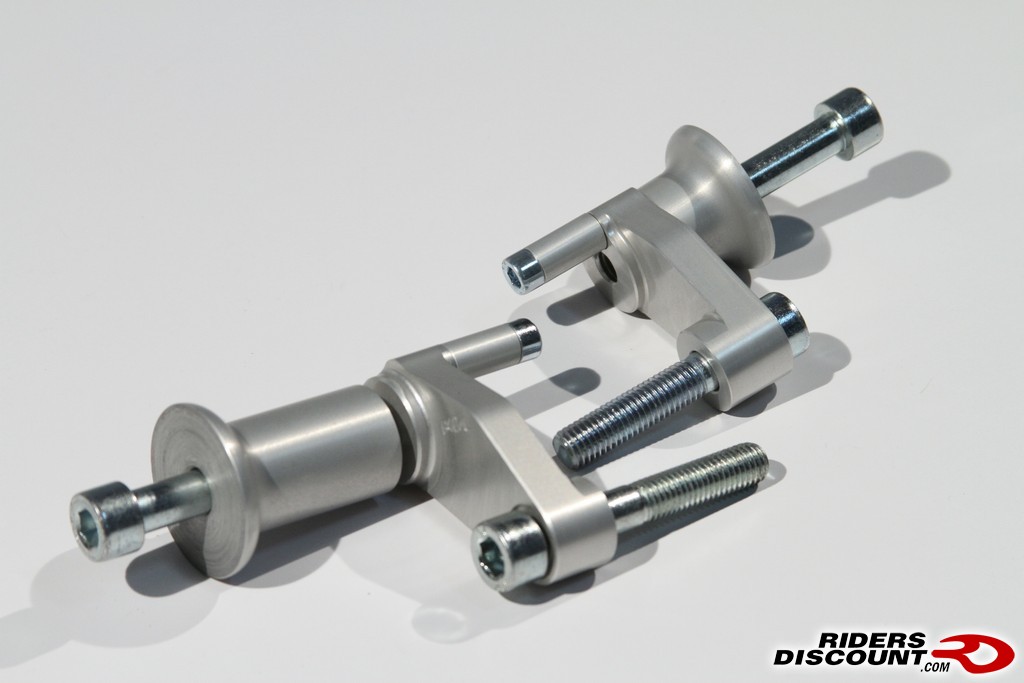 Crash pad with hard plastic insert and spacer removed.
The round metal portion of each crash pad is also CNC-machined.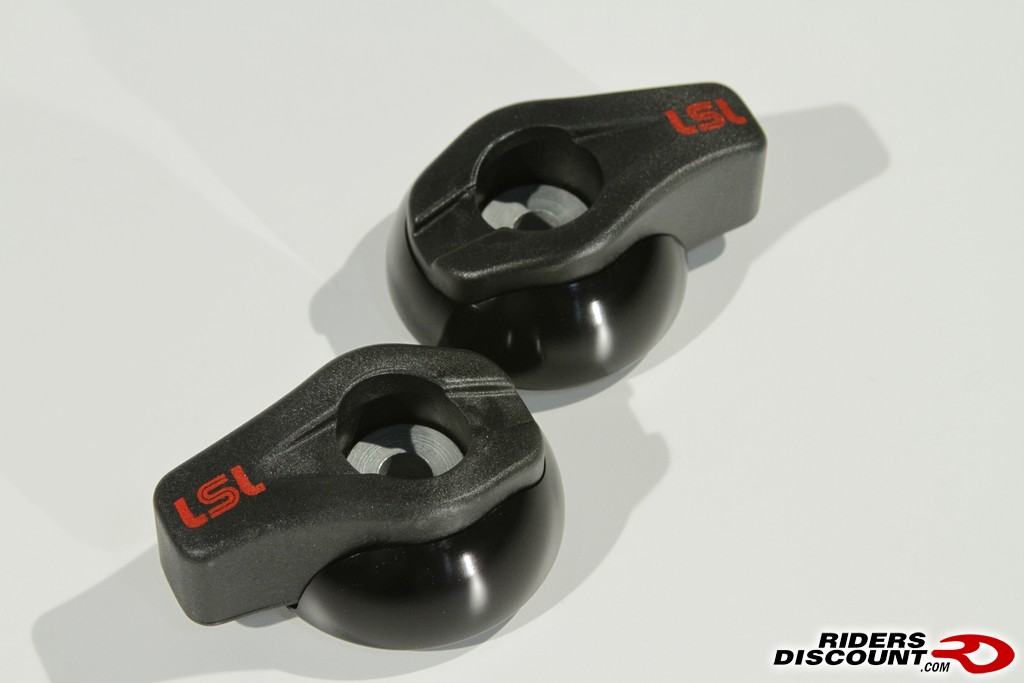 These sliders are available in more than one color to match your style.
Blue sliders.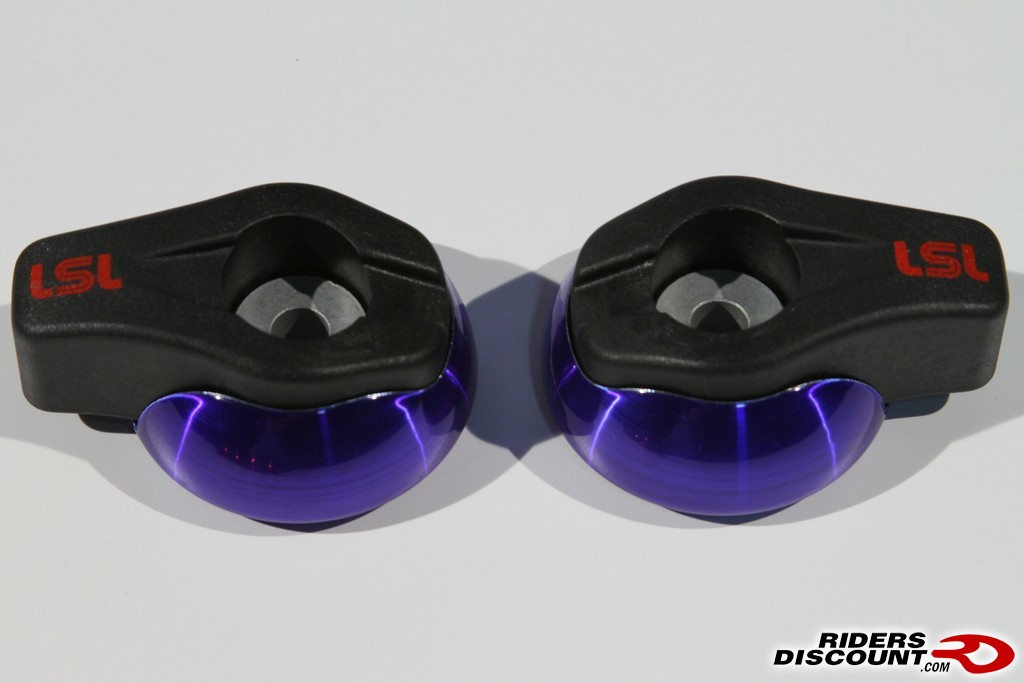 Red sliders.