LSL is famous for their outstanding frame sliders and rearsets, but they also make some nifty little add-ons for motorcycles like these fluid reservoirs for motorcycle brake and clutch master cylinders. Machined entirely from billet aluminum, LSL fluid reservoirs are available in two capacities: 35mL for brake applications or 20mL for clutch applications. The TÜV approved design replaces the plain plastic OEM fluid reservoir with a tastefully machined design that'll set your bike apart from the rest without requiring any expensive custom modifications. Each kit comes with a bracket which is compatible with most Kawasaki, Suzuki, Triumph and Yamaha motorcycles. Honda and KTM motorcycles require an extra mounting bracket (sold separately).
Brake kit MSRP $109.95, clutch kit MSRP $99.95
For more information, call Mike at 866.931.6644 x 804 or send an email to FORUM at RIDERSDISCOUNT dot COM with LSL FLUID RESERVOIR in the subject line and be sure to specify what color you'd like, if you need a clutch or brake reservoir and we'll be back to you right away.
LSL fluid reservoir kits are precision machined from billet aluminum for a custom look that will not go unnoticed. Each brake fluid bottle has a 35mL capacity while clutch kits have a 20mL capacity.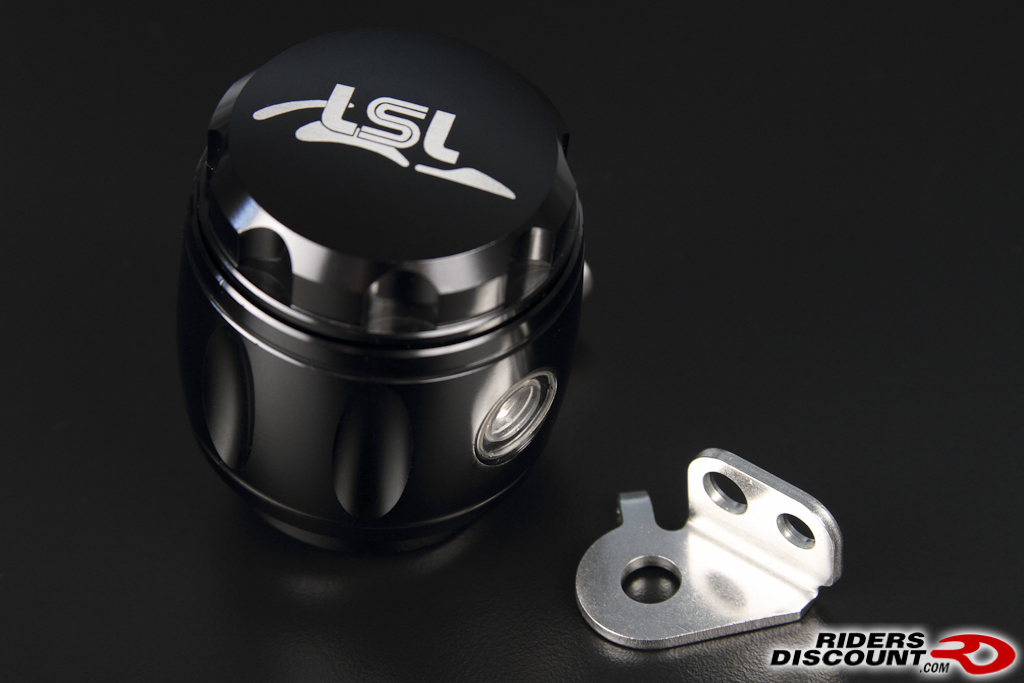 Even the fluid reservoir caps are machined from aluminum. These caps are fluted on the inside edge to allow the included expanding gasket to operate as it would on the OEM fluid reservoir.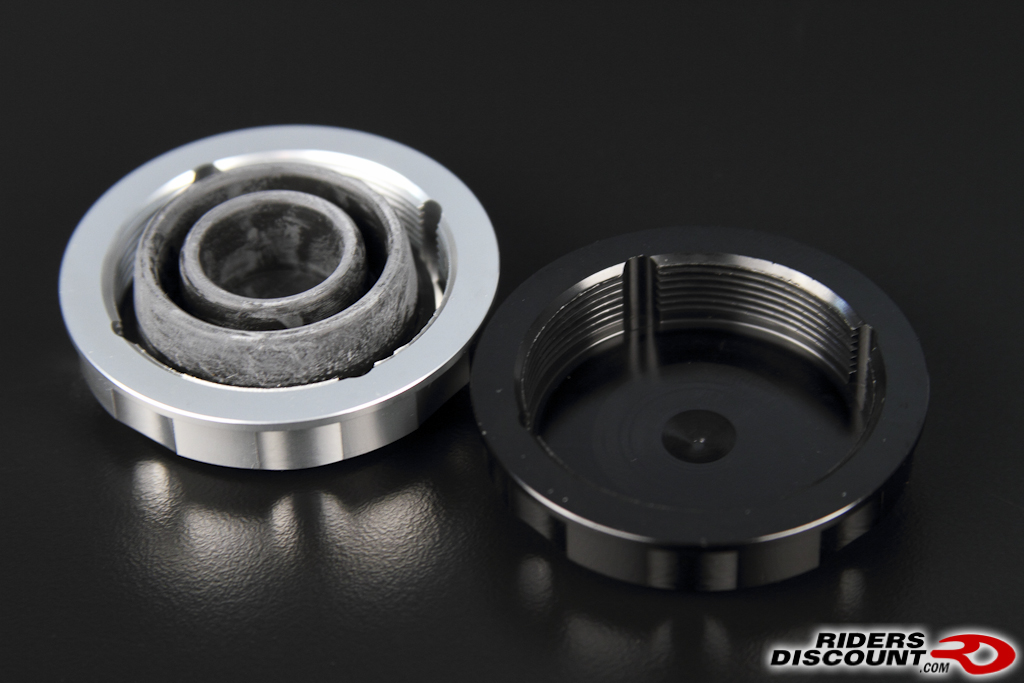 The outlet spigot resides in a slot that's machined into the very bottom of the fluid reservoir. This prevents the flow of fluid from the reservoir to the master cylinder from being interrupted by air bubbles.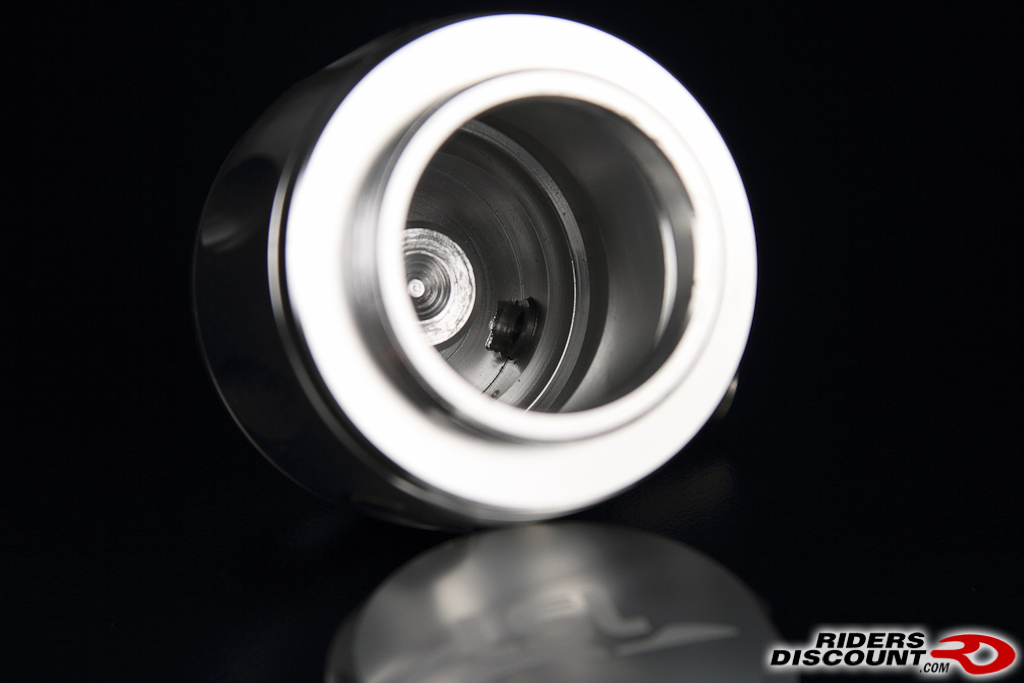 Every LSL fluid reservoir comes with a mounting bracket that's suitable for most late-model applications. Some bikes may require an additional bracket to use the OEM mounting location.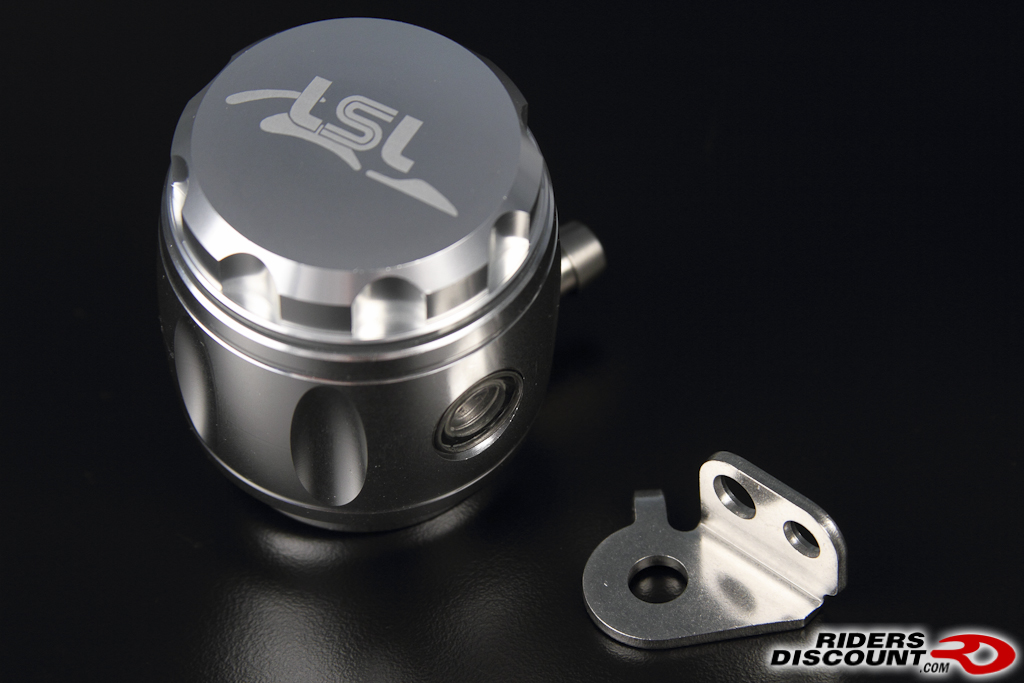 The mounting bracket can be adjusted to allow the outlet spigot to point in the direction required for proper fluid flow to the master cylinder.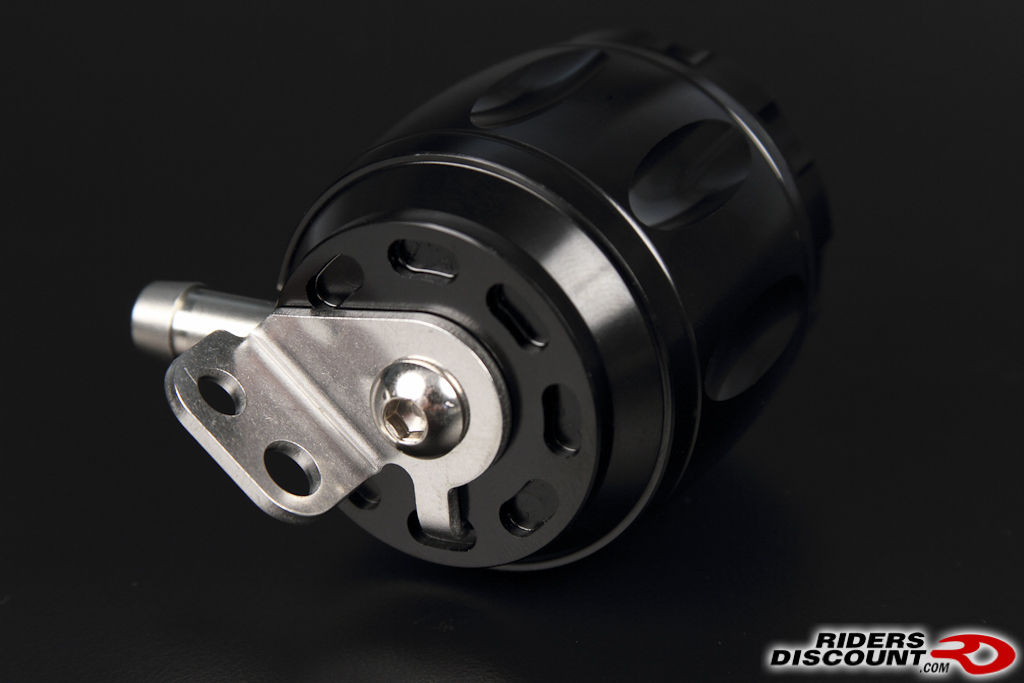 LSL fluid reservoir kits come in your choice of either silver or black. A fluid level glass site makes it easy to determine that the proper amount of brake fluid is available.