Lighter than any other helmet from Icon motorcycle gear, the Aiframe Carbon Lifeform is rightfully the flagship of the company's helmet line. With a shell that's fabricated entirely from carbon fiber, the Carbon Lifeform helmet is strong, durable and so light that it feels like the box it comes in weighs more than the helmet itself! Carbon isn't the easiest material from which to manufacture a helmet, which is why Icon's engineers spent a lot of time developing a unique dry molding process which permits precise placement of carbon that isn't possible with conventional helmet fabrication techniques. Construction details aside, the Icon Airframe looks like a serious motorcycle helmet with plenty of ventilation and a fully-removable interior liner that effectively absorbs moisture for maximum comfort when it's hot out.
Supplies on this new-for-2010 helmet are limited so talk to MIKE today! He can help you get fitted for an Icon Carbon Lifeform correctly with his vast experience with motorcycle helmets. Call him at 866.931.6644 ext 804 for easy ordering and fast shipping. You can also email us – send those to MIKE at RIDERSDISCOUNT dot COM with ICON CARBON AIRFRAME in the subject line along with the size you need and he'll get back to you right away.
Available in white (shown) and black.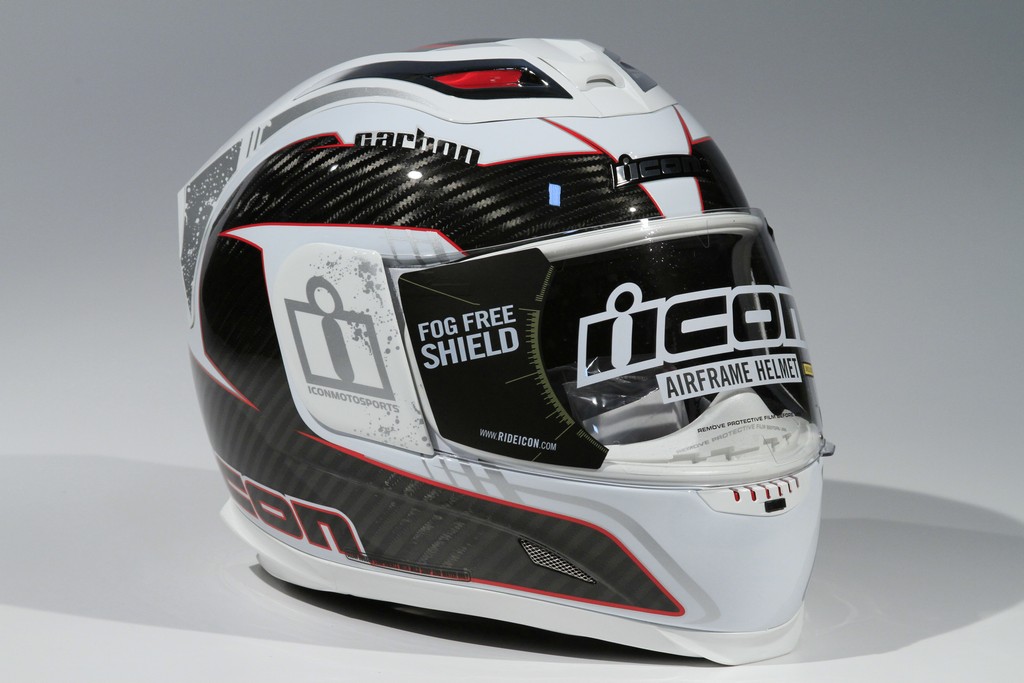 Spoiler design reduces buffeting at speed.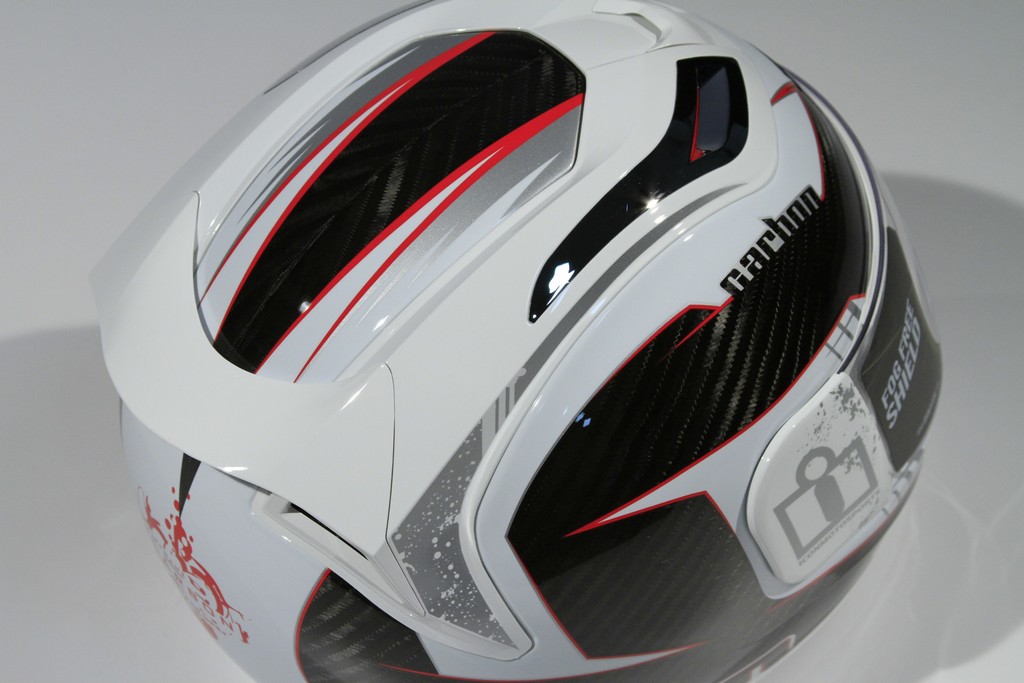 DOT & ECE certified.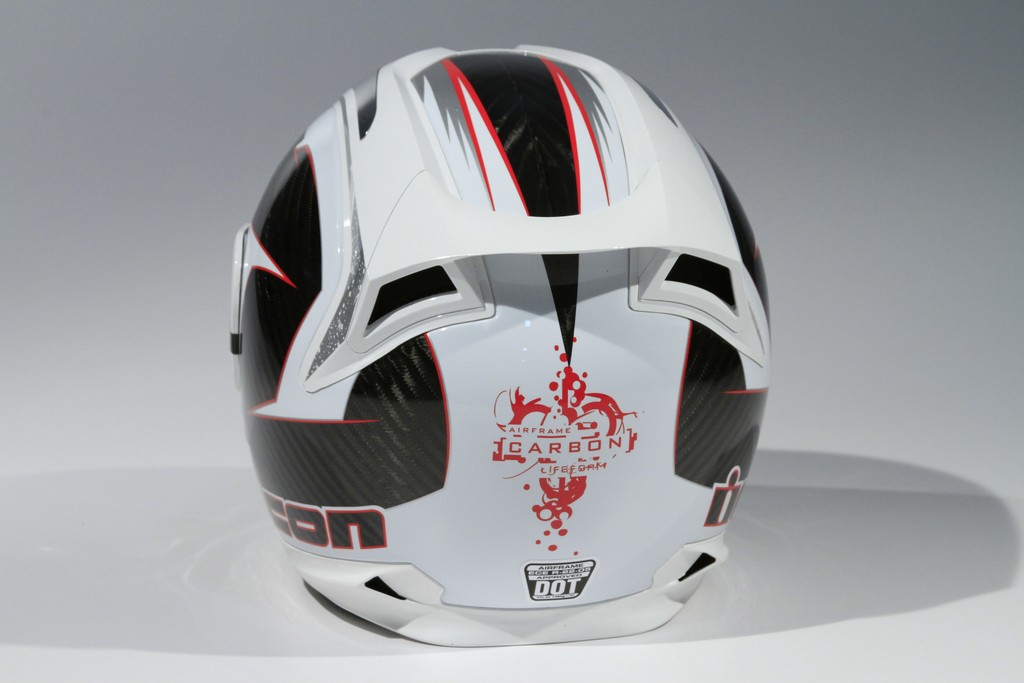 Full carbon fiber shell construction.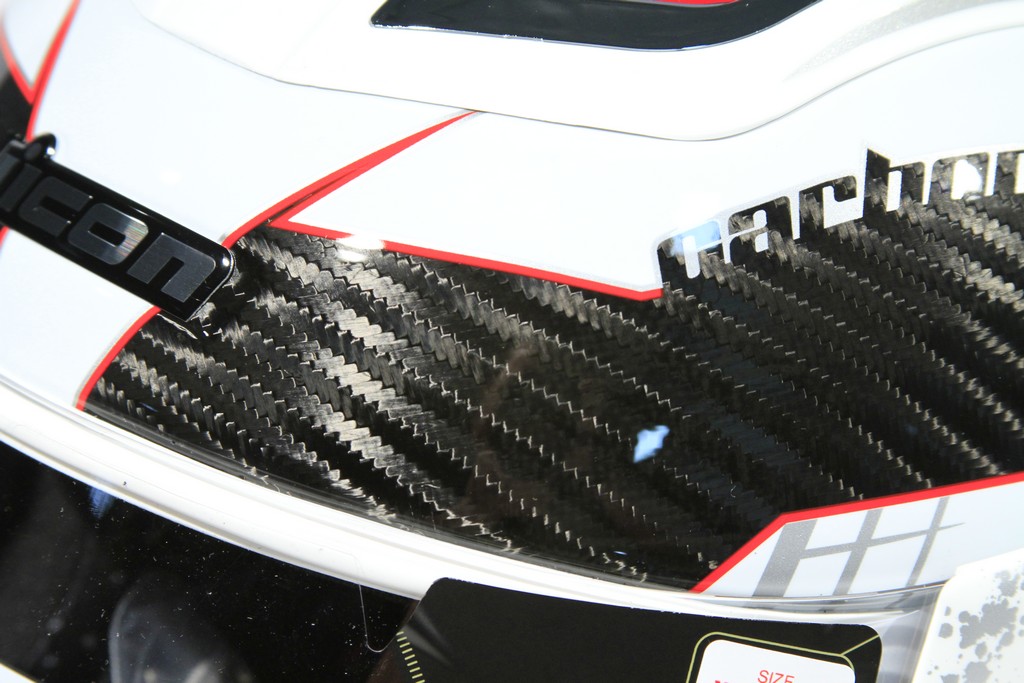 Oversized intakes on the front of the helmet deliver tons of cooling air to the skull.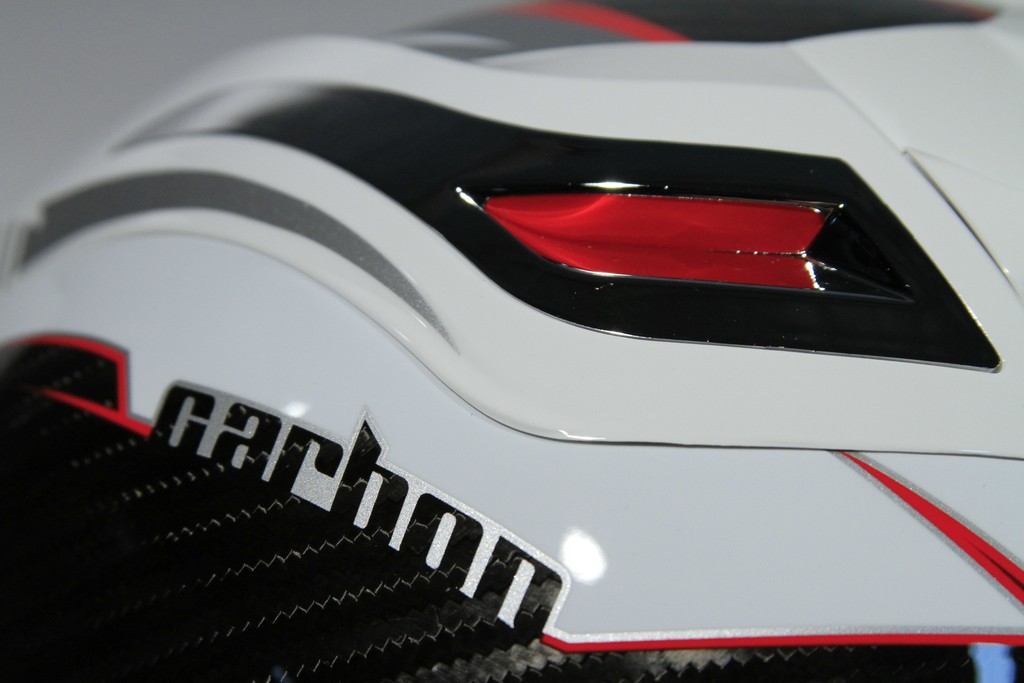 Don't forget to ask for a smoked or iridium tinted visor when ordering!