What you may need:
- Safety goggles (if you dont have medical insurance)
- Drill with 1/8'' bit(s)
- Tape
- Dremel tool and at least two cutting disk or hack saw
- Dikes
-Rivet gun w 1/4'' rivets
I trimmed 3'' off my pipe to match the evo2's pipe size. Prepare your sleeve w the length you desire your pipe to be by wrapping the diameter of the pipe w tape. You will then have to remove the rivets HEADS w a 1/8 or greater drill bit. This by far was the most tedious part of the job because those rivets may chew up a couple drill bits in the process.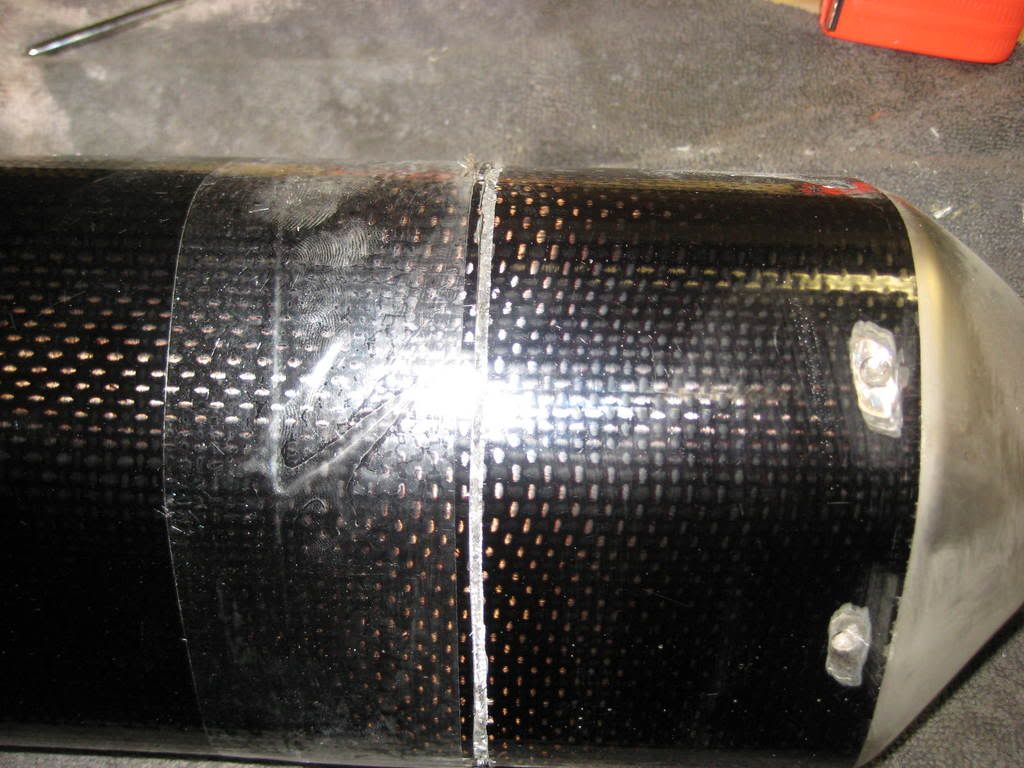 Once the heads and rivet brace are removed take you dremel and simply cut along the edge of your tape. This allows your sleeve to slide off as a whole.
Then comes the messy part, trimming away the insulation using dikes or your dremel cutting disk slide, as you can see here.
When the insulation is cleaned up and remove the end cap out along w the inner sleeve like so...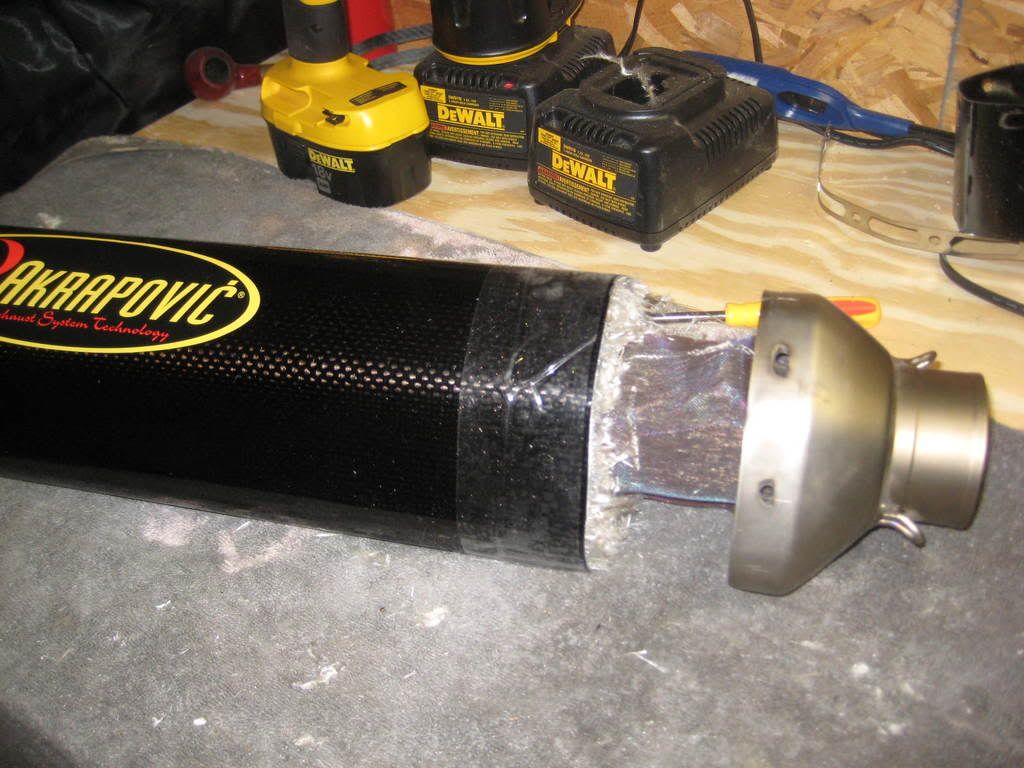 What ever you trimmed from the outer sleeve trim from the inner sleeve as well, in my case 3''. Take your dremel and chop it off.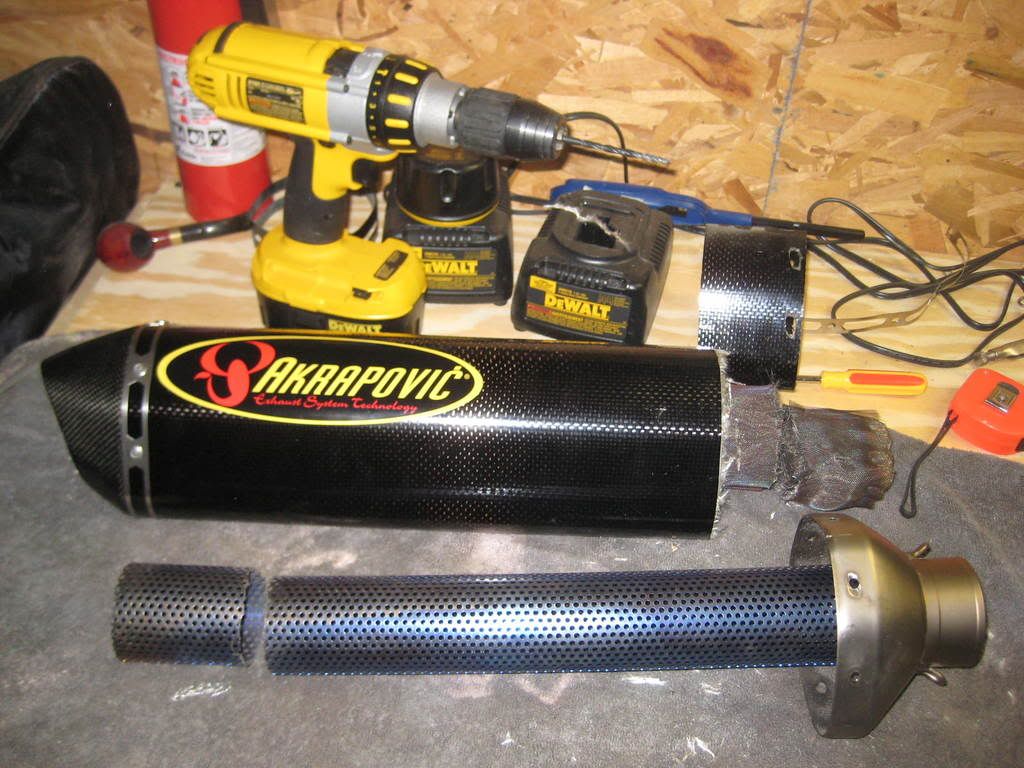 When all your trimming is complete reassemble the sleeves, youre almost done! Note: some minor trimming may need to be accomplished to allow a proper fit. Here comes the hard part, aligning the end cap rivet holes and installing new rivets through the shortened outer sleeve. I eyed the holes because they're symmetrical w the other side. I used a small drill bit and poked little holes threw the outer sleeve until I found the hole. Once you install your rivets and rivet brace you're done!:beer: