One of the biggest complaints I had about my 2008 ZX-10 was the angle of the gauges from the factory. They're almost straight up and down and face almost straight backwards. Unless you're a 110lb jockey and you're sitting on the very back of the seat with your chin on the tank, you can't see the top of the tach (10k-15k) like you should.
While I had my bike torn down I figured out how to correct this problem and it cost every bit of $1.xx. Here is what this mod will do: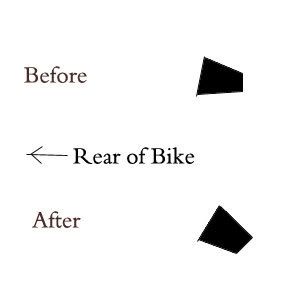 This is on my 2008 but I believe it should work for 06-09.
Items needed:
*Phillips Screwdriver
*Flathead Screwdriver
*Pack of 3/8" washers from Home Depot (bag includes 8)
*10# x 1" wood screws from Home Depot
1. First you need to remove the gauges from your bike. I did not include instructions on how to do so, heres why:
If you can't remove your gauges without instructions, you shouldn't attempt this mod!
2. Here is how the gauge cluster looks when sitting on my table. Note the angle of the gauges.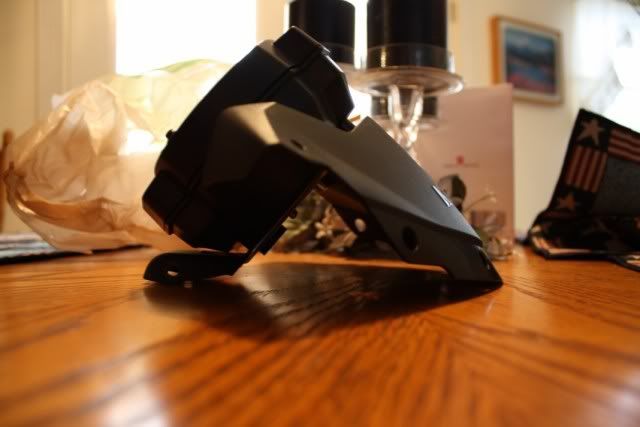 3. Flip the gauges over and you'll see there are 3 screws that attach the cluster to the surround. I have one loose and one missing in the picture, but none the less. You simply need to loosen the top two screws and completely remove the bottom one.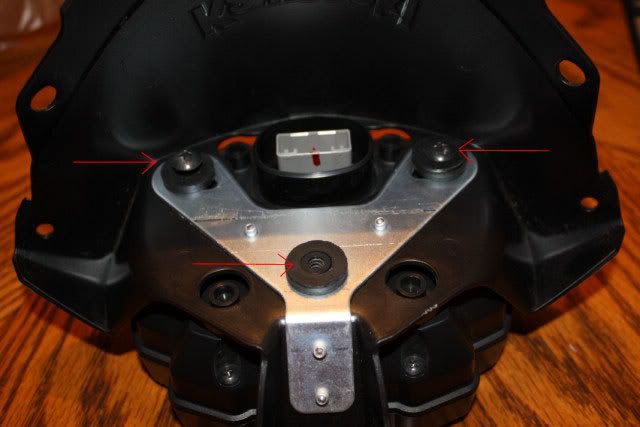 4. Next you need to simply pull the bottom of the cluster away from the surround and slide the washers over the "stud" on the back of the cluster to space it out. I used 6 of the 8 washers personally.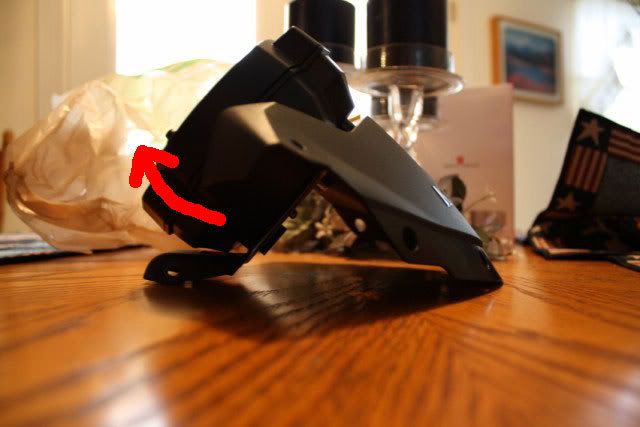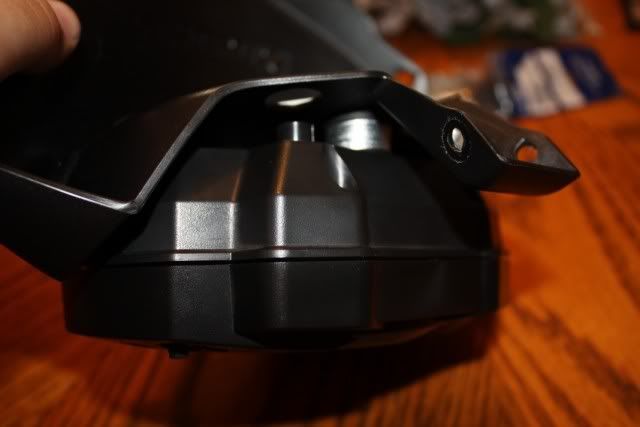 5. Now the stock screw will be too short on the bottom so you need to replace it with one you bought from Home Depot using the flat head screw driver. Don't forget to re tighten the stock screws on the top 2 mounts with the phillips screw driver.
You're done, enjoy! All you need to do is reinstall the gauges on the bike! If you like this how-to please send rep!!! :thumbsup: