To build / make a complete tire changing station you need to build/make 3 components:
1- a bead breaker
2- a tire mount/demount station
3- a wheel balancer
Now on to the expenses..... in this case it can be cheap or expensive depending on what you use / find.
the bead breaker cost about 10$ (some hardware bolts, washers, nuts, some spare lumber)
tire mount / demount station is real cheap (free scrap yard rim, threaded rod and washers, etc...) my biggest expense is the mount / demount bar...a set of tire spoons should be about $25 and up...the no-mar is $100 but comes with it's own integrated wheel protector. A cheap car tire electric compressor (about 10$)
The wheel balancer is about $20 (hi-quality inling skate bearing (I used ABEC-7) and some aluminium angle bar.
You can be real cheap like me and reuse the wheel weights. No matter the type, ie clip glued/stick on kind just clean them up and use good double sided tape (I use car molding tape)
So a grand total for me of less the $150
_______________________________________________
1- bead braker
I use some spare 2X4 and made a lever by fixing one point on my work bench and making another pivot point for the ram. I use also some spare lumber to lift the wheel of the ground to protect the rotors (specially with the front wheel)
closer look at the ram pivot
Everything is easily removable for storage.
_______________________________________________
2- wheel mount / demount station
What you need is a car rim 14 or 15 inch (as long as the brake rotor clears the interior when doing the front tire) then some rubber tubing split in half to outline the car rim as a protector for the contact point with the wheel. Then you need a 36 inch long 3/4 inch diameter threaded rod (you can use a shorter one if your using traditionnal tire iron, however a longer one that acts like a center post is necessary if your using a single mount / demount bar such as the no-mar bar). then complete your station with some nuts, washers, some wood board spacer (again for protection of wheel) and a pipe to protect the threads when using the single mount demount bar.
Then install it on your work bench.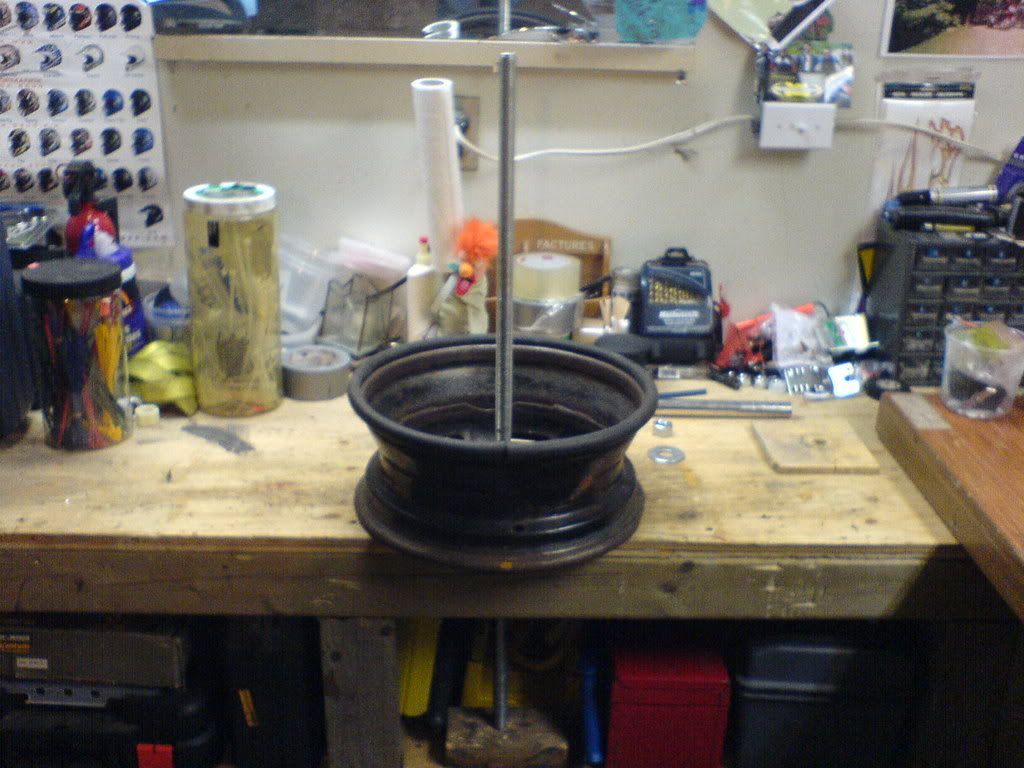 I used a bolt to secure the wheel so it wont turn on the bench during the process.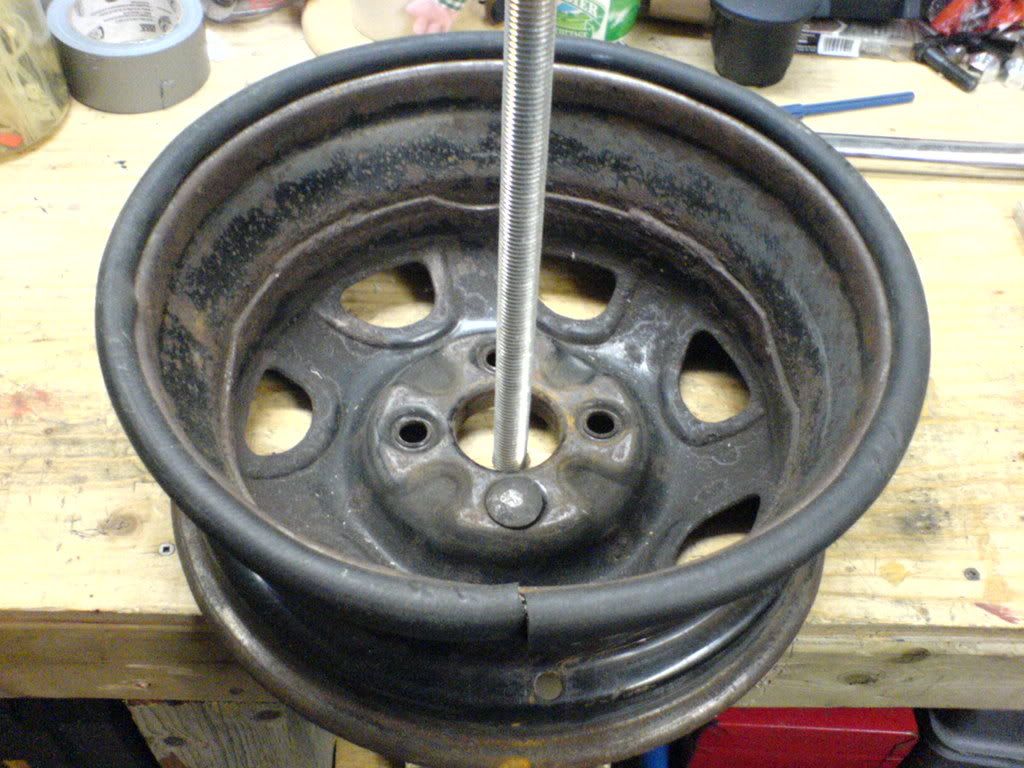 Then press the wheel you want to work on on the car rim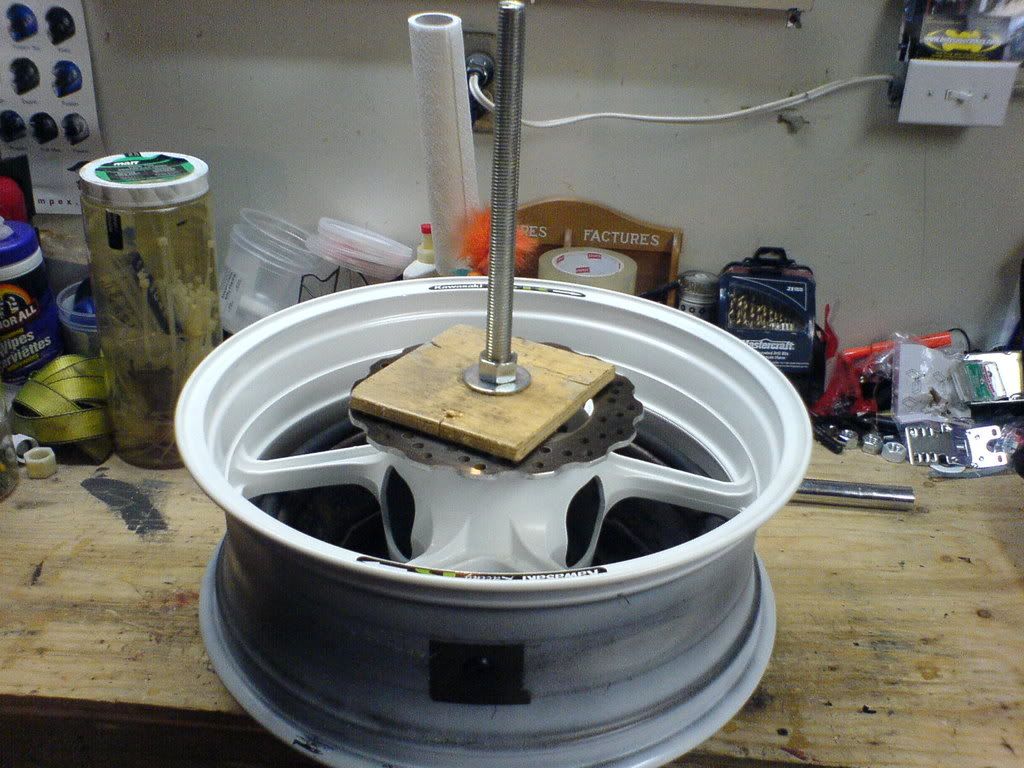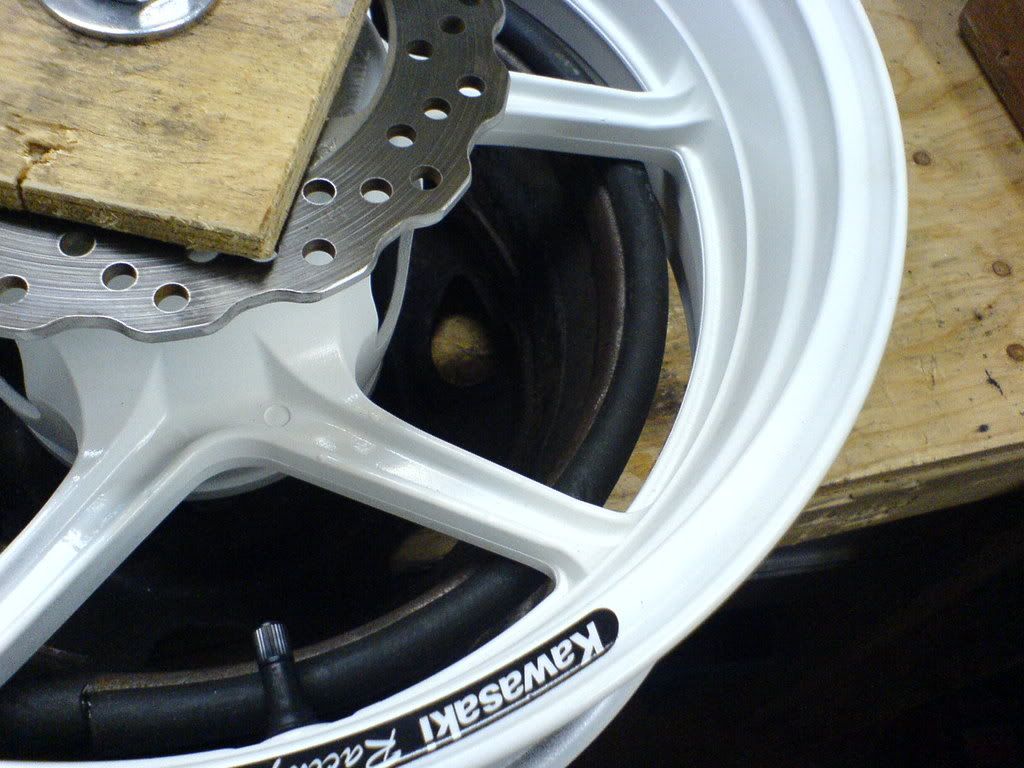 Make sure the brake rotor clear the car rim so they don't get bent when you press the front wheel down. You can also make the wood spacer larger to cover the whole rotor for extra protection.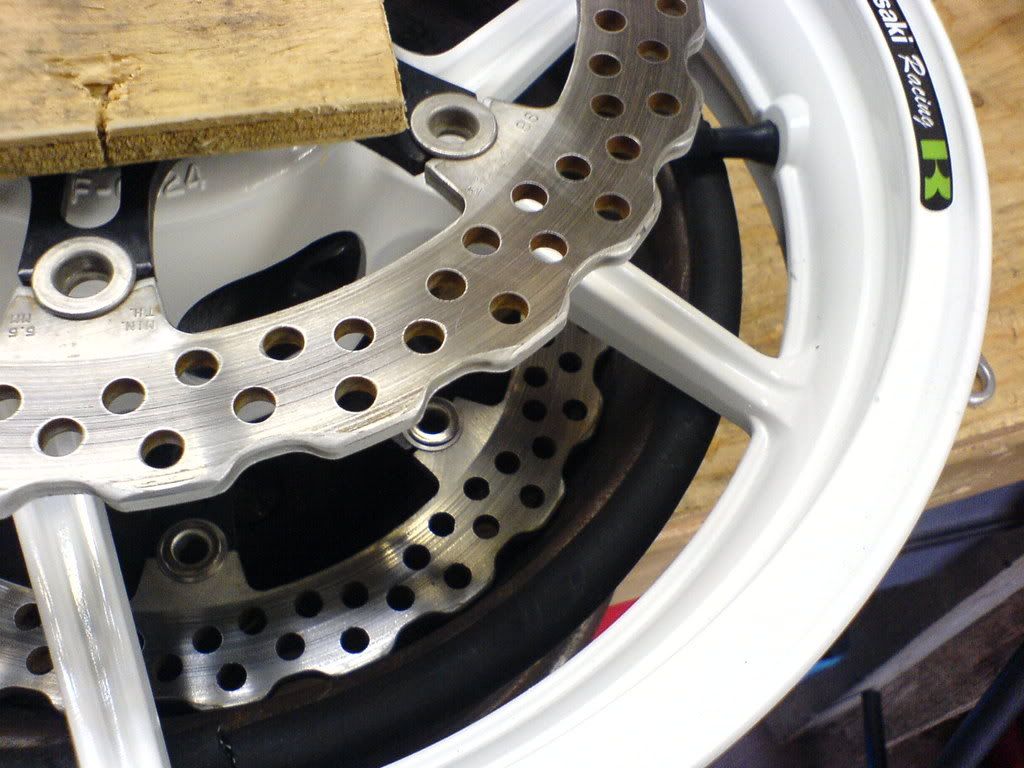 Then just use your mount / demount bar(s). I prefer myself the no-mar which is my biggest expense for the tire changing station.
Make sure to use your pipe length for protecting the thread when using it as a post.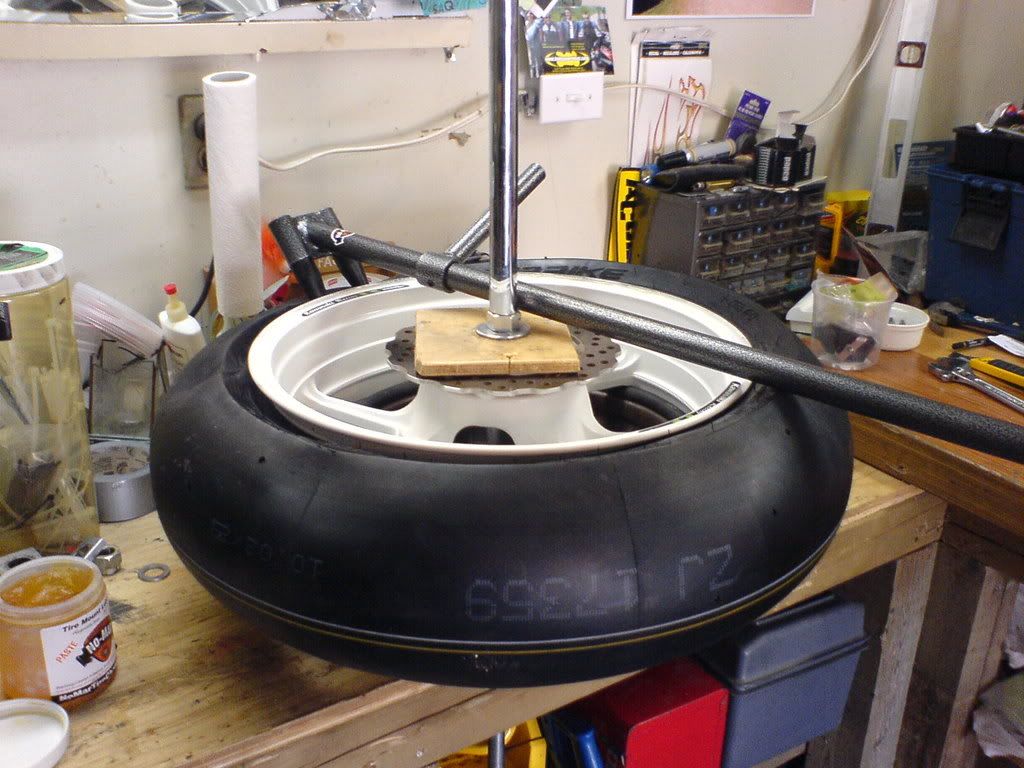 I use a simple electric compressor to inflate the tires.
_______________________________________________
3- wheel balancer
For this part you need some inline skate bearings. The best I could find sold by the unit where ABEC-7...which is more then enough. Then just some harware to complete the set (washers, self locking nuts, bolts) and some aluminium angle bar for final assembly.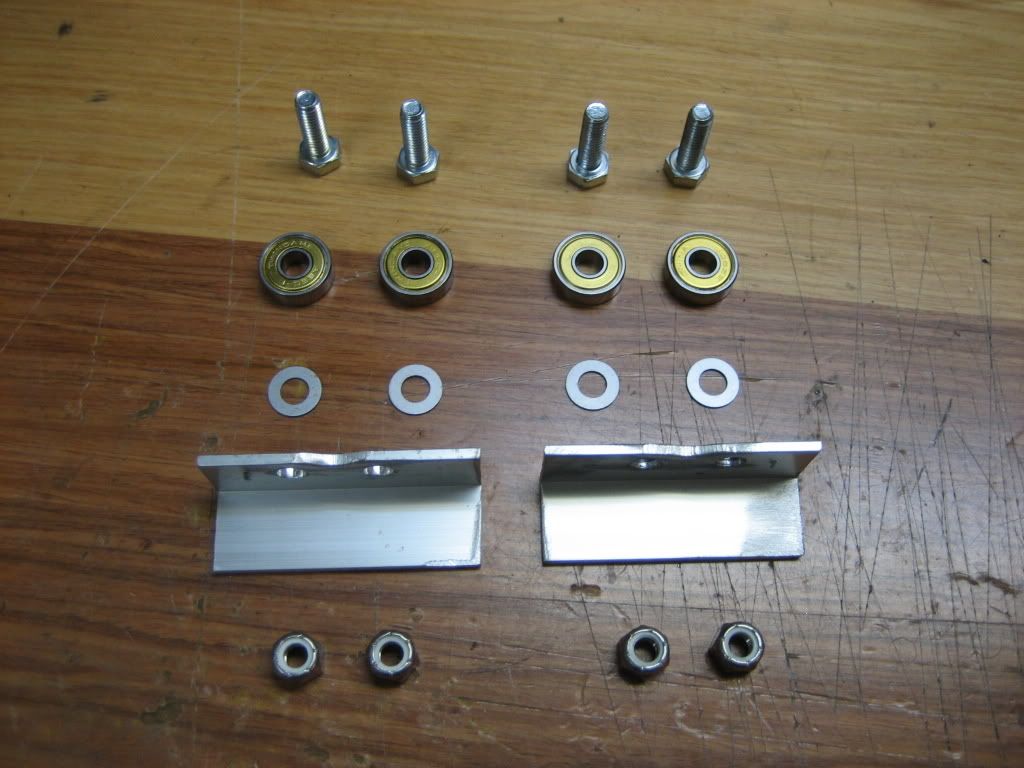 You need to make a little indent to clear the wheel axle once in use.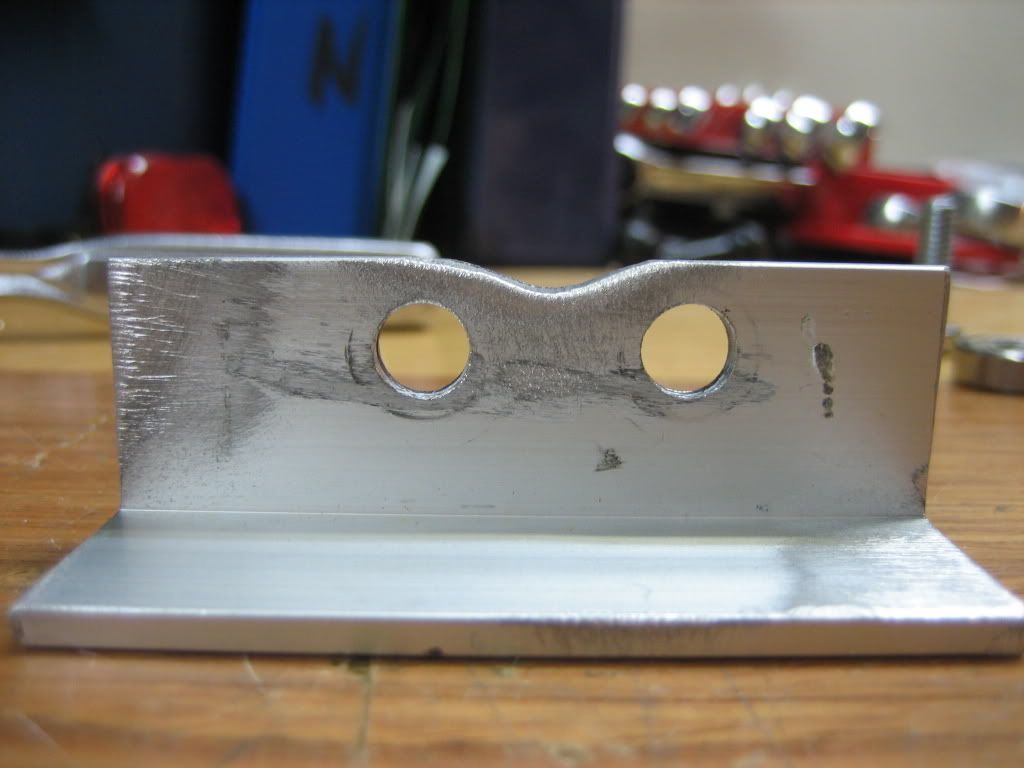 Once assembled (note the bolts are a bit too long I used 1 inch... 3/4 inch would have been better but it's still work fine)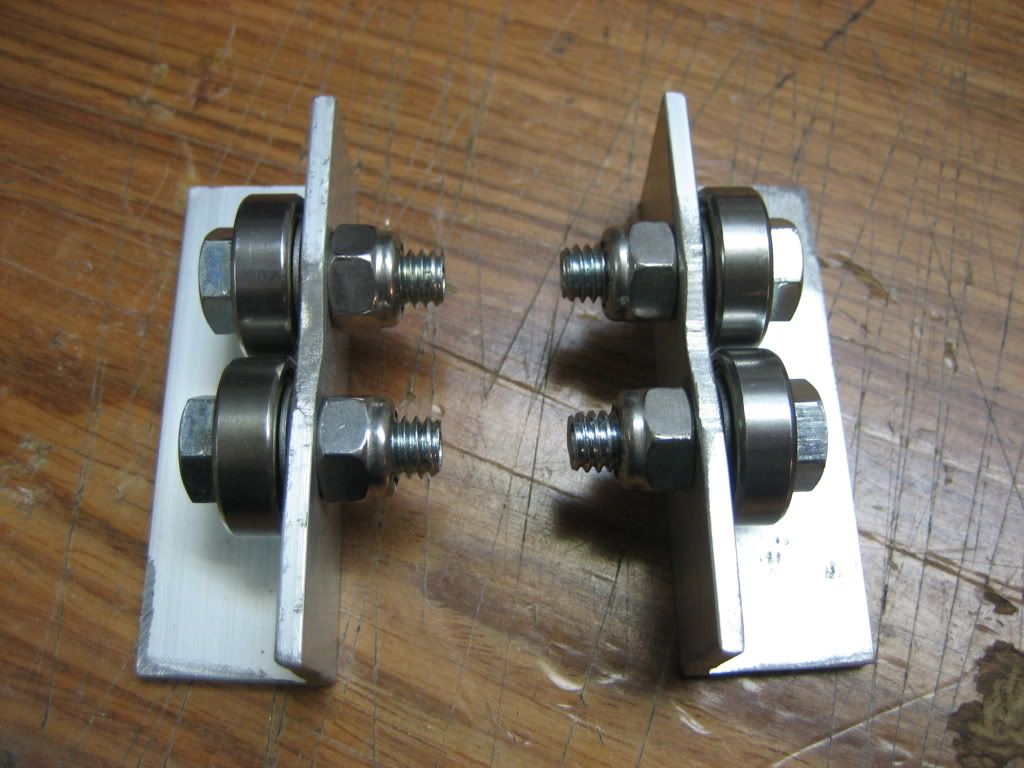 You can make a permanent wheel balancer with lumber. I decided to use some axle stand instead and assemble / dissassemble for storage....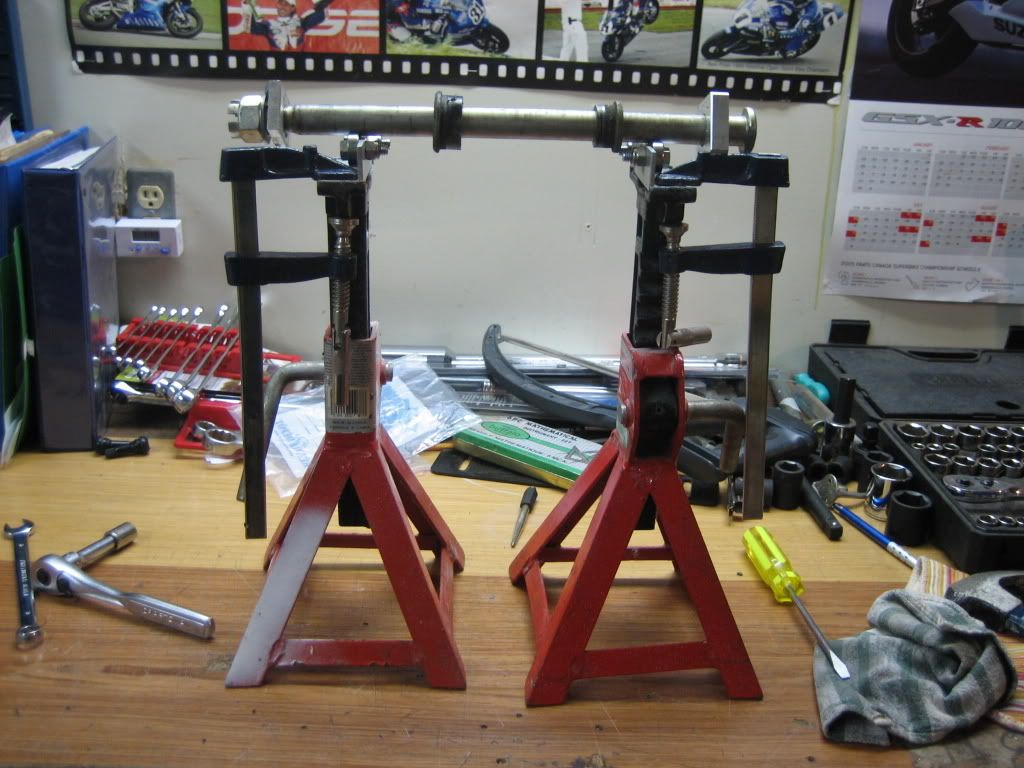 Then use the actual wheel axle for wheel balancing.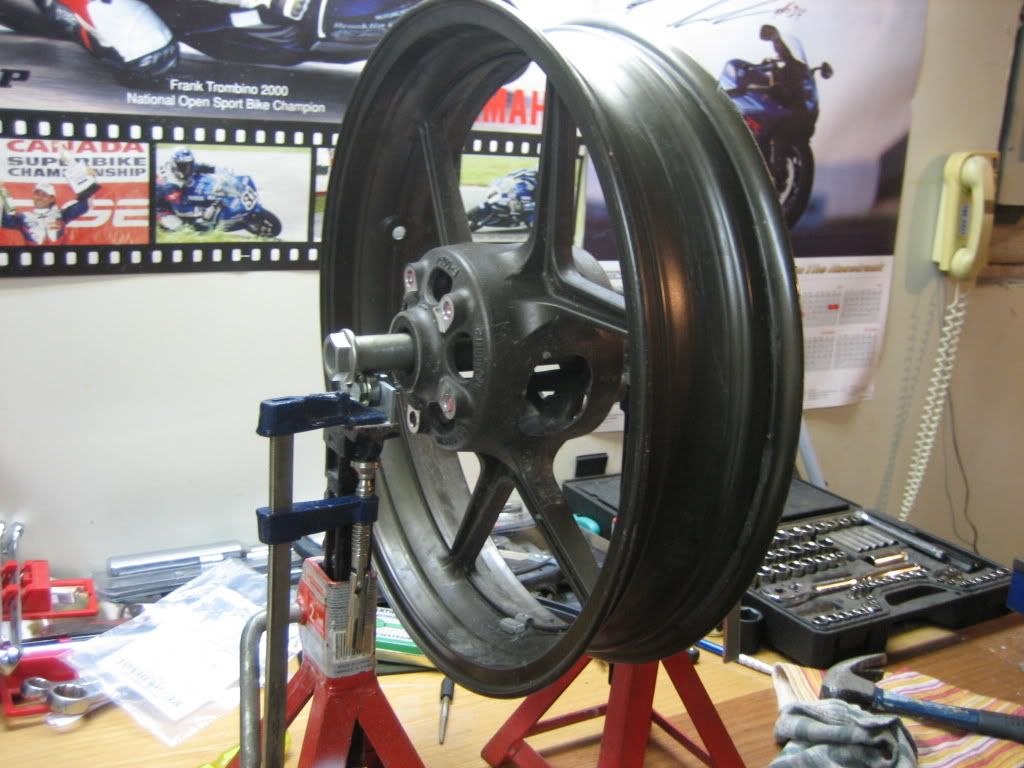 make sure nothing is in contact with the wheel
here is a wheel balancing tips: find the heaviest spot on the wheel. It's often thought that the valve location is the heaviest spot...but it's more often not. So you need to do this only once. Don't put weight, just spin the wheel with no tire mounted and 'permanently mark' the heavy spot. (i used a little vinyl sticker arrow)
With this set up I'm more precise then need be. I stop testing once I got to 1/32oz. beyond that it's splitting hair.
Good luck