Discussion Starter
•
#1
•
I decided to remove my AIS and originally was not planning on doing any write-up but realized I didn't see any how-to on the gen4 ZX10 so snapped a few pics and maybe this can help someone else attempting this.
Start off by removing your seat and gas tank.
Also I would recommend removing the centre mount of your steering damper to make more room which you will need a "security torx" bit (T40 is the size and you can find them at Home Depot or Lowes).
While you're at Home Depot or Lowes, also get a 5/8 hose and a few little hose clamps (or AutoZone should have them). I got mine at Car quest for $3.00 all in! Get yourself a 5/8 end cap as well (I forgot mine and had to go back to get one).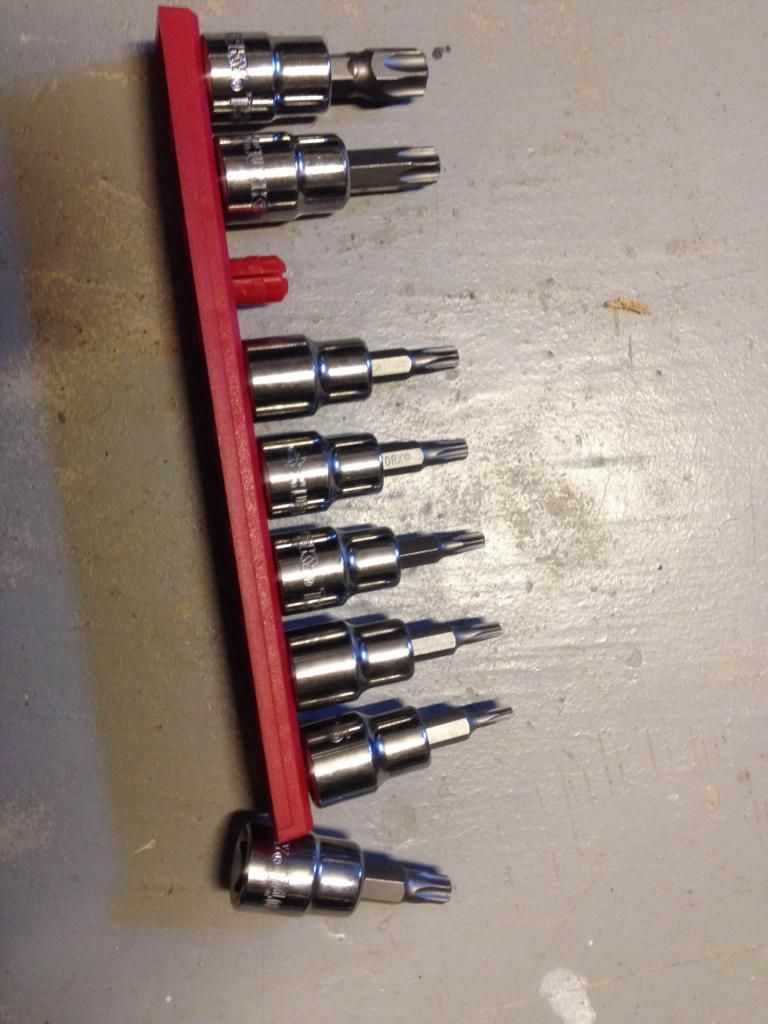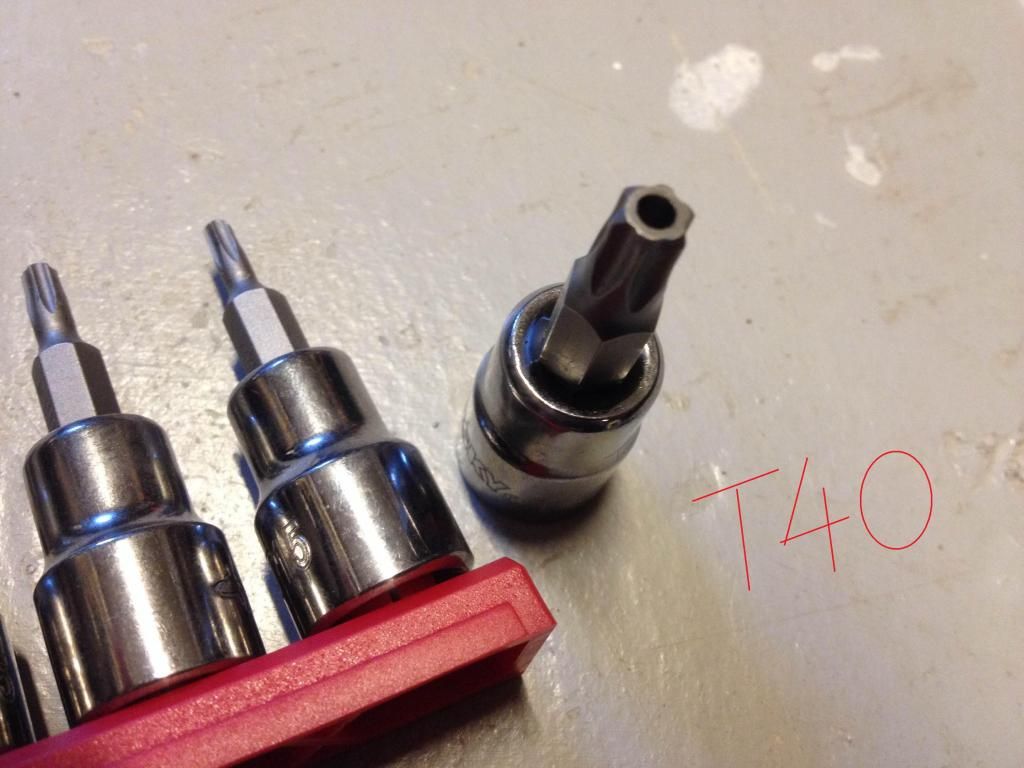 Remove the upper half of the air box (the blue circles in the pic shows where the phillips screws were that I had to take off to remove it).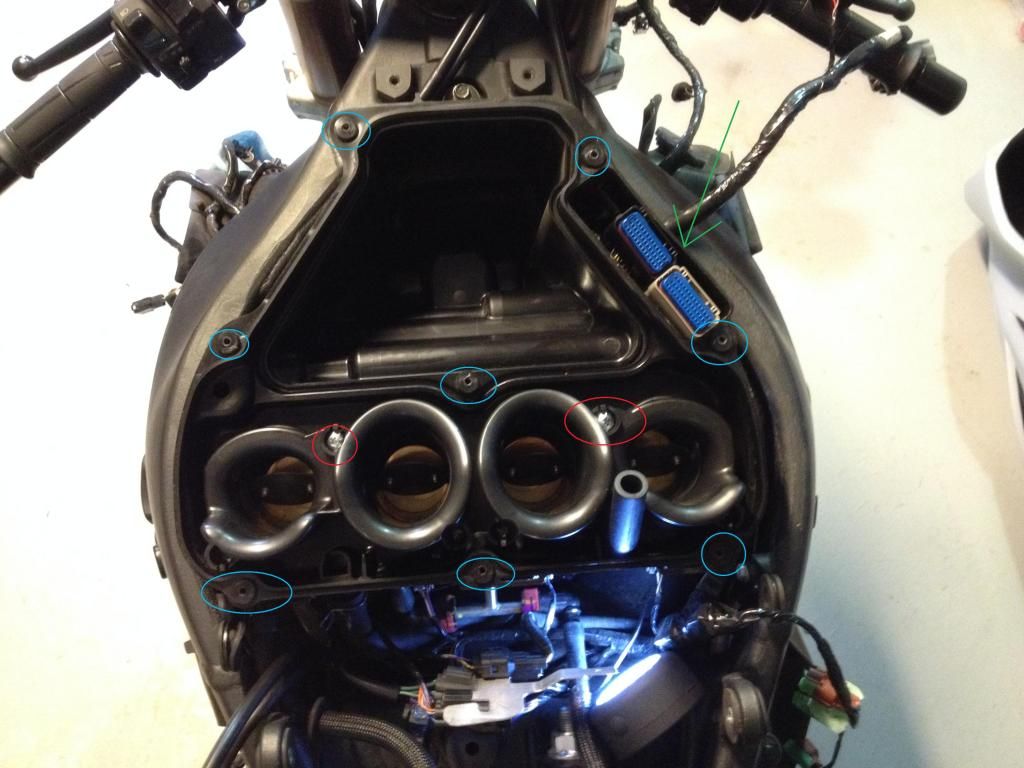 In the same pic above, note the red circles indicating 2 phillips screws that you'll also need to loosen to get started on taking off the lower half of the air box. To make it easier I took out the ECU and had it shipped off for a re-flash since I had it out. The awesome ECU-flash service I went with actually includes the jumper wire connector you'll need for this AIS mod (thanks ZX10Archer).
The pic below shows 2 little hex bolts that you have to also loosen to be able to remove the lower airbox (I used a 4mm hex allen).
When you pull off the airbox I just gave some pulls on either of the outside throttleboddies and it popped off. Also note the hose that runs from the AIS to the bottom of the airbox, I marked that in green in the next pic and you can yank that off the bottom of the airbox. Note on the airbox that whole is the same whole you need to block off to make sure the airbox is sealed so use your end cap on the bottom of this whole.
If you didn't buy some extra 5/8 hose you can re-use this to block of the AIS port wholes but it will have an elbow bend in it which I don't like so that's why I prefer to get the $1.00 replacement hose.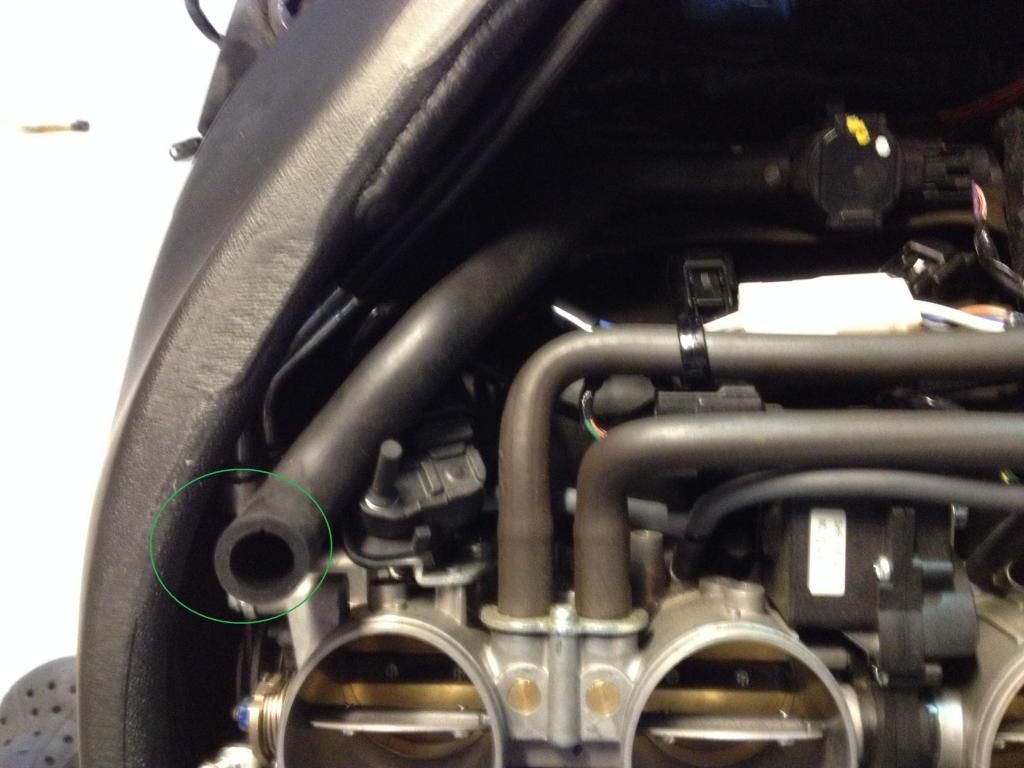 Next pic shows you the AIS. It's easy to remove you disconnect the wiring harness and then yank the thing out (didn't take any force).
Make sure to mark the wiring harness so that you remember to jumper the wire or use the pre-made plug in harness end like the one I got from ZX10Archer .
This pic shows the way you yank it out and you can see the little AIS ports that come out of the head in the following pic as well.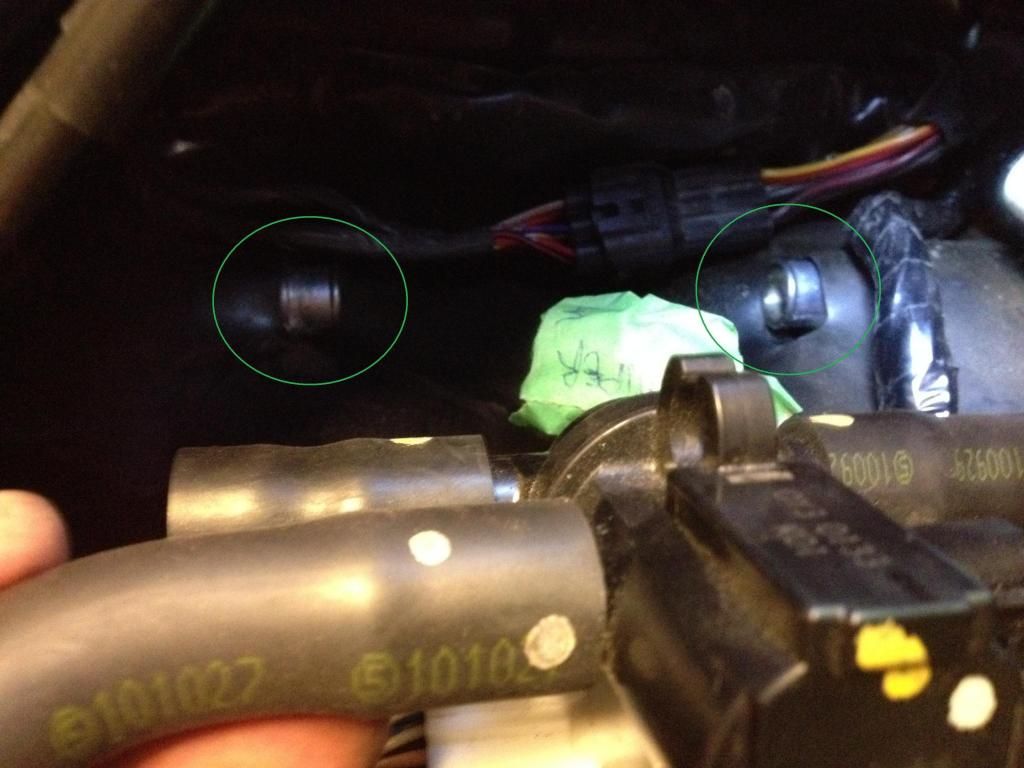 If you are re-using the hose you might need a little help from a flat head screwdriver to get it off.
I measured the distance between the 2 port holes so that I can cut my hose to the exact size to bridge that gap. 4.5 inches apart.
Cut my hose to fit, mounted it in the gap, and made sure to attach to both port holes and also used two small hose clamps to secure.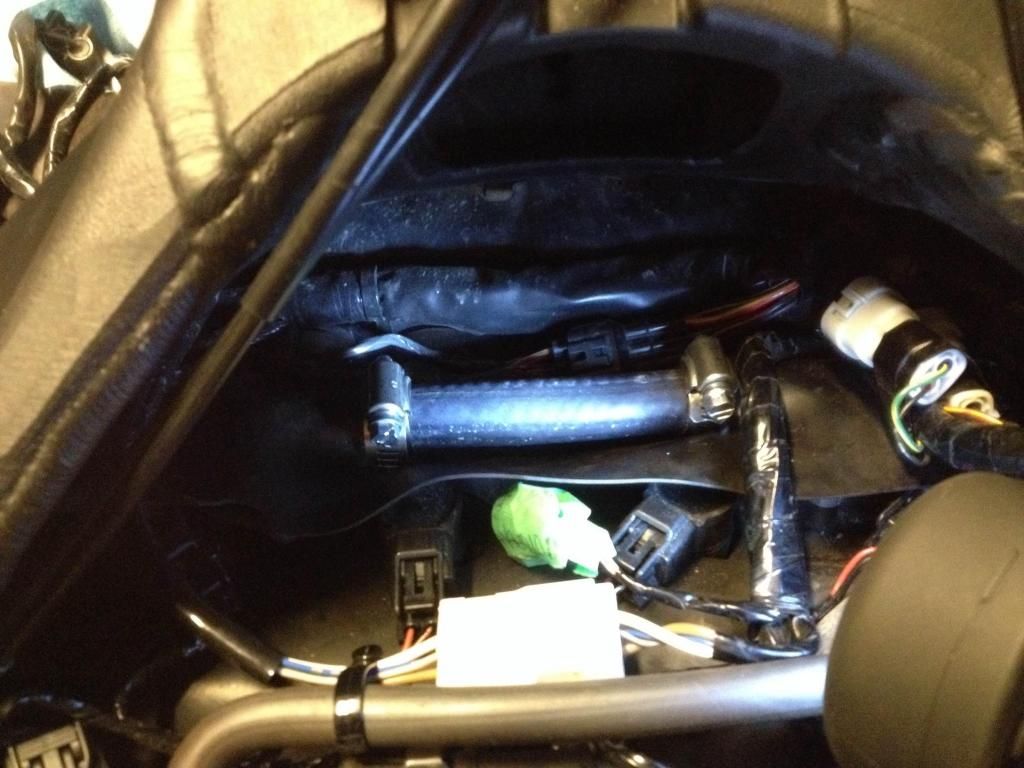 Next I made sure not to forget to plug in my wire harness for the jumpere'd harness. Nice piece supplied by ZX10Archer (
http://www.zx10rarcher.com/
). Just as personal preference I added some electrical tape over the end of the harness to protect it better but in no way a requirement.
Before re-installing the airbox make sure to put on the end-cap to block off the hole left by removing the AIS hose. I used a 5/8 end-cap with a standard hose clamp on it.
Everything else is just re-assembly in the reverse of how you took it all apart. Make sure to check that all your wiring connectors are plugged back in securely, all hoses are back on the airbox and gastank securely, check to avoid any pinched or folded hoses/wires when re-assembling and make sure everything is routed cleanly.
Hope this helps anyone interested in doing this. Please PM me or reply to the thread if you have any questions or concerns I appreciate any feedback. I'm certain there are better ways of doing this and I just ended up with what was easiest for me working 12 hour days 6 days a week plus "on-call" overnights as needed (so darn tired from work lol).
CHEERS!