Discussion Starter
•
#1
•
Right long story but after a little off "caused by ignorant car driver" 3 weeks ago I find myself having to try and find new Kevlar bodywork: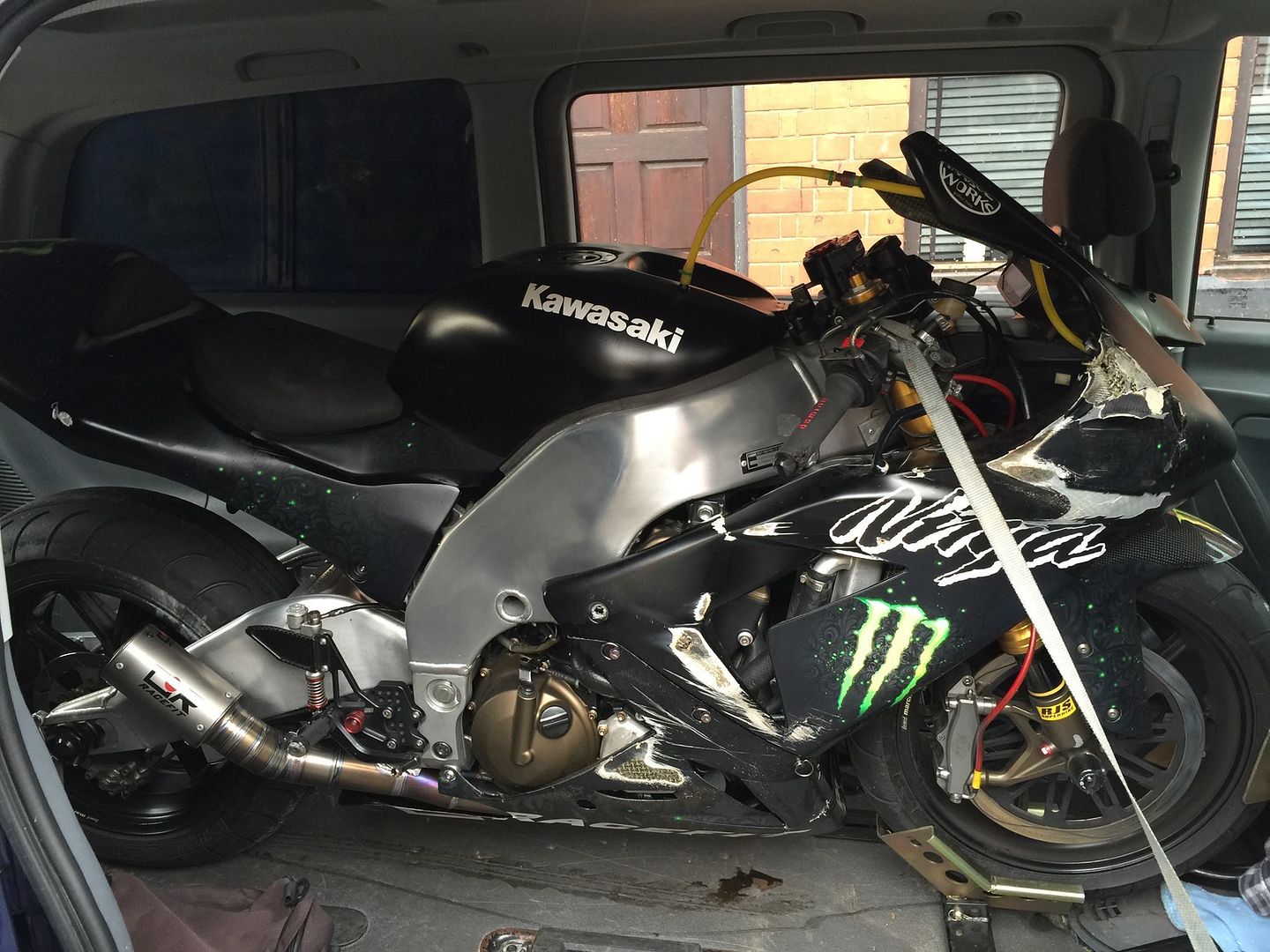 Picture does not show full extent off damage, belly cracked either side on uprights below radiator and nose well cracked. So I thought lets see if I can track down new Kevlar ex-BSB bodywork, now to be honest wasn't holding out much hope as its becoming very scares and like 10 years old! Tried bike dealer who I new bought the ex-Vivaldi BSB team lock, stock and barrel including all spares. So after and unsuccessful trip (lots off tail sections but no Nose section/Belly pans)
So I'm now thinking I'll have to get it all stripped down and repaired, then by pure luck I can across an advert from a man selling complete bodywork but it was 3 months old. So on a chance I called him and he made my day. Still had it plus he had a QB Carbon airbox too.
So yesterday I collected new bodywork and Airbox and can you imagine my surprise when I saw it, It's New and untouched. Story is he bought it in 2007 and never got round to using it, bonus for me.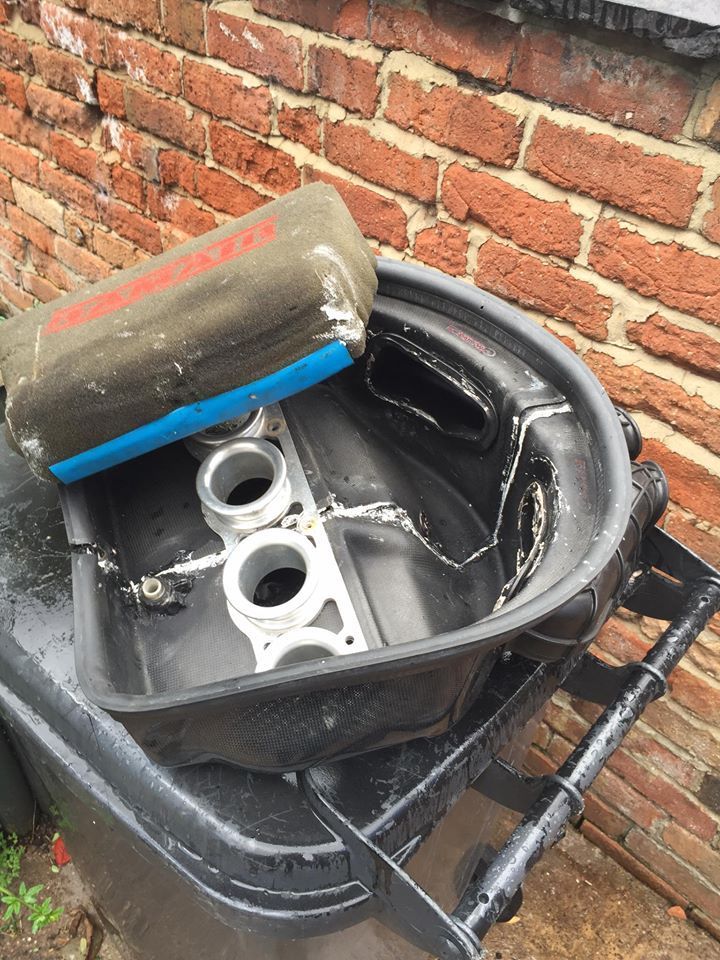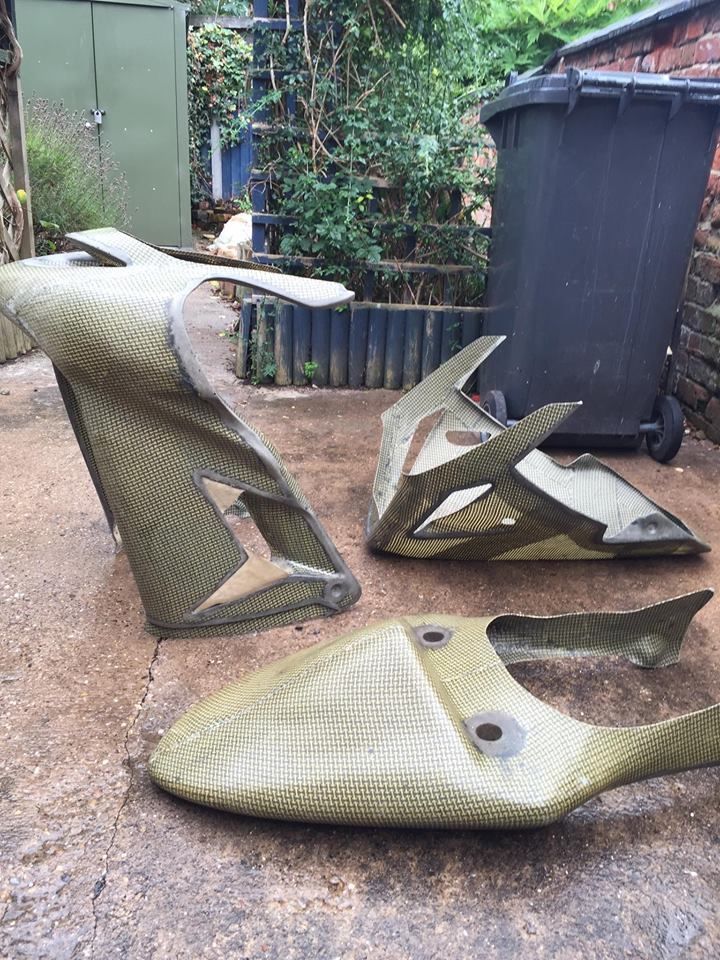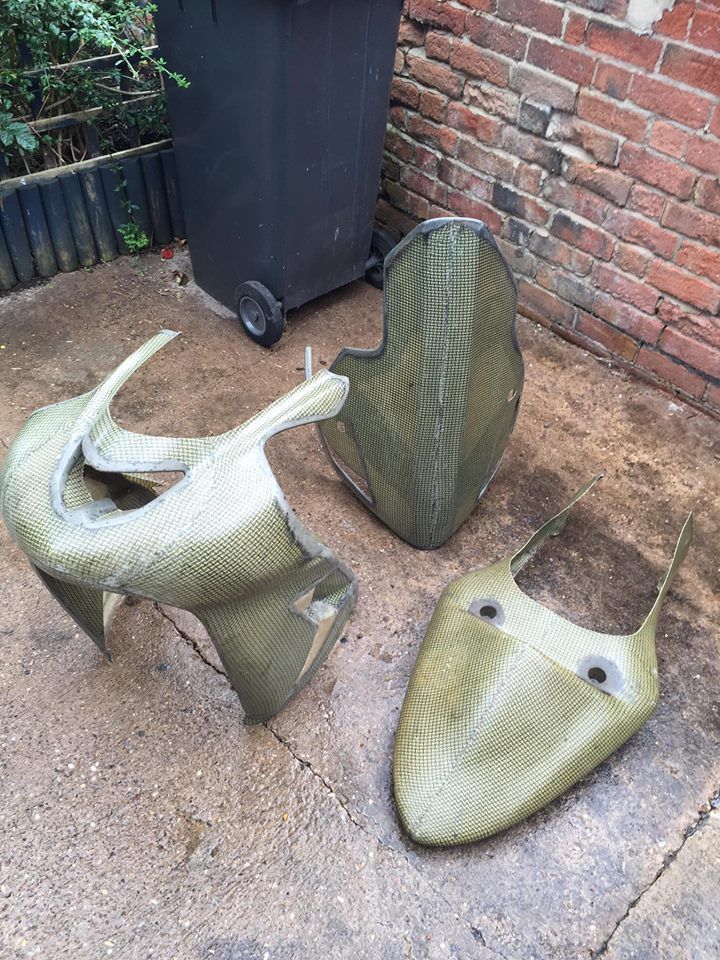 Will now strip off old bodywork and get repaired slow time, I will then have spare bodywork.
Only thing now is tom think off new deign for bike after winter rebuild.