Discussion Starter
•
#1
•
noob here, been creeping and lurking the forums for a few weeks now. I just got a new to me '05 zx10r in magma red (not my choice of color but, im going to repaint kawi green). got a super sick deal on a pre owned track day bike with lots of extras. :mrgreen:
I had a 2000 zx9r that i kept FREAKING PRISTINE!!!
playing on palomar with the old zx9r
i say had :headshake:.... RIP. we had a work function at pala casino a few weeks back and i parked my bike in a parking space instead of in my garage. Well, went to change a baby diaper and my wife came upstairs to tell me there is a guy at the door that hit my bike. The dude parked next to my bike, forgot it was there, backed out and bumped it off its kickstand with his truck. He couldnt see what he did so he continued to back up and rolled over my downed bike!!!!!! needless to say, it was totaled whe he came knocking on my door. I thought i was on one of those prank tv shows and they were screwing with me.
i wanted to cry!
long story short, my zx9r blue booked for $2900 and his insurance company (after some arguing) ended up paying me for the bike plus my full muzzy system for a total of $3,766.88.
which brings us to today, i used my settlement to upgrade to a fuel injected fire breathing dragon zx10r. it came with some track stuff for when i get my ass out the chuckwalla. got a full set of fiberglass green fairings, extra green gas tank, set of t-rex track stands, stock pipe, 2 spare double-bubble wind screens, scott stabalizer, GiPro ATRE, and the level one racing slip on pipe shown in pics.
WHAT AN UPGRADE!!! i thought my zx9r was fast, this baby is out of control!!!! :mrgreen: although its probably frowned upon on public roadways, i have been routinely spanking local devil dogs on their newish R1's and gsxr's from roll ons and from a dig. after i hit palomar mt. this passed sunday; I ran a buddy on his 03 cbr1000rr from a dig at a light on the 76 and kept pulling on him till i let off somewhere in the middle of 3rd gear. cant believe how powerfull this machine is. I just bought a PC3 from a member on here last night, and im stoked to install that baby and smooth out the power curve some. also going to ballance the throttle bodies while im in there.
heres my baby after a wash and wax
a little palomar action scuffing up the shoulders
more tire boogers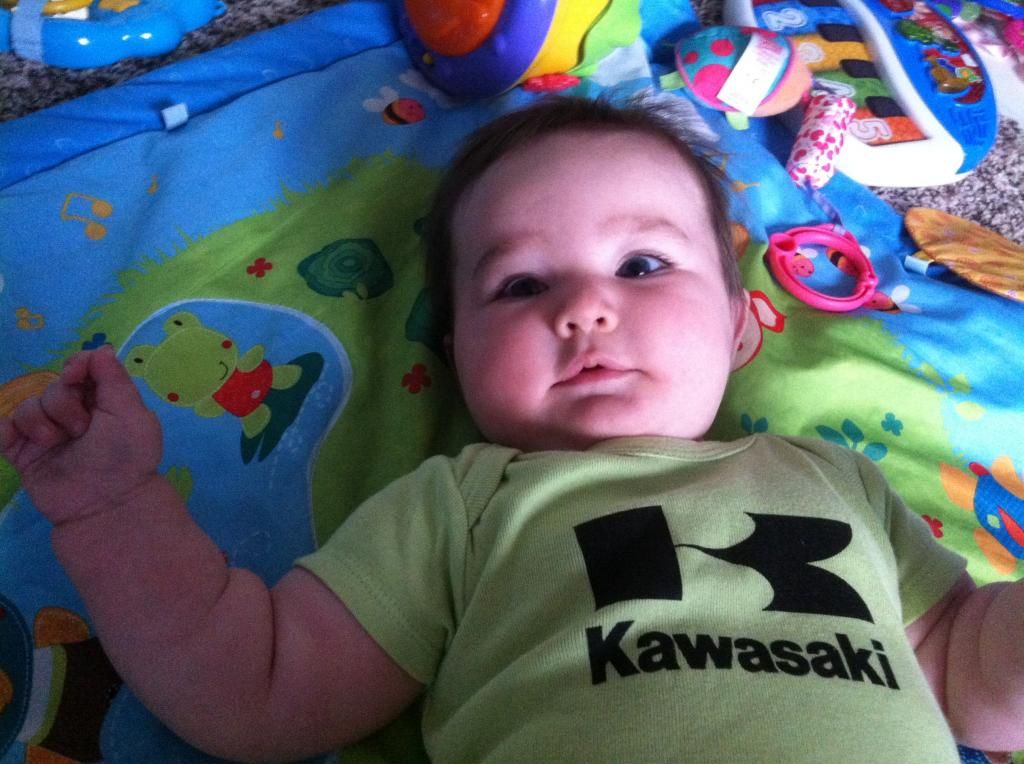 my other kawi girl!
sorry for the long post, im just really excited to be part of the zx10r family