We have on hand and ready to ship Graves slip-on exhausts for the 2011 Kawasaki ZX-10R. Hand-made in the USA, the Graves Carbon Fiber Slip-On Exhaust for the ZX10R is easy to install, and removes a lot of mass by eliminating the OEM catalytic convertor and letting the Ninja breathe better. Your Kawasaki will shed over 10lbs of weight with this exhaust! Plus, you'll be able to get even more power from the engine with its wide, free-flowing baffle design. The low-mount exhaust design is easy to install and goes perfectly with the lines of Team Green's new 1000cc weapon.
Available only for 2011-2015 Kawasaki ZX10R models.
For more information on this Graves ZX10R exhaust, call Mike at 866.931.6644 ext 804 or send email to FORUM at RIDERSDISCOUNT dot COM with GRAVES ZX10R SLIP-ON in the subject line and we'll get back to you right away.
Everything you need to install this exhaust is included in the box: instructions, hardware, carbon fiber muffler, bracket and muffler clamp.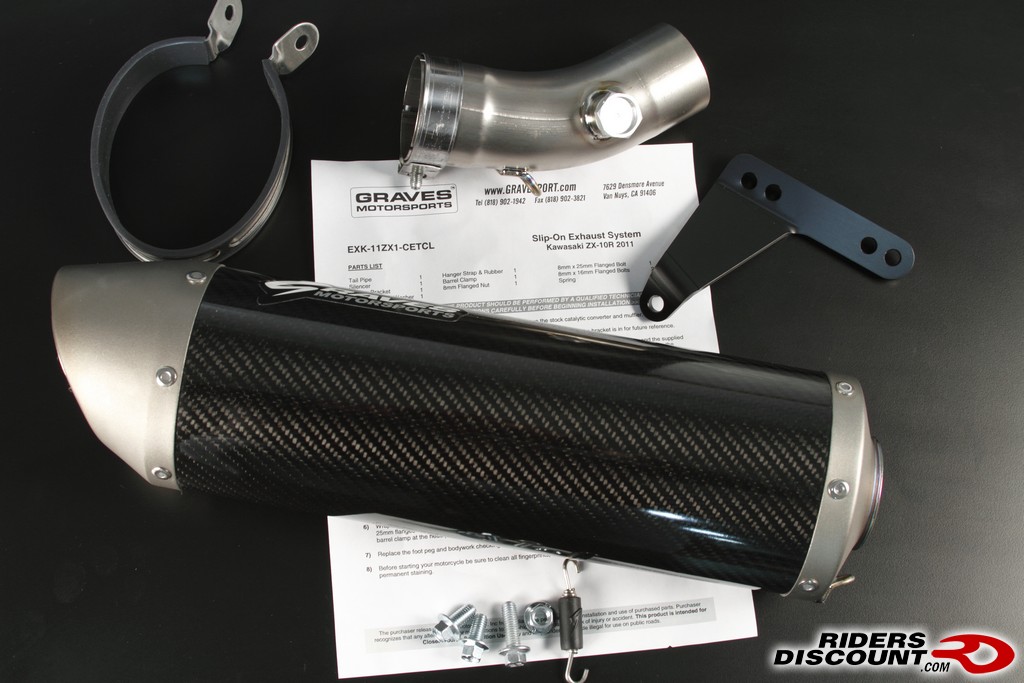 Titanium is used at both ends of the muffler and will likely turn a lovely blue color after you put a few miles on the exhaust.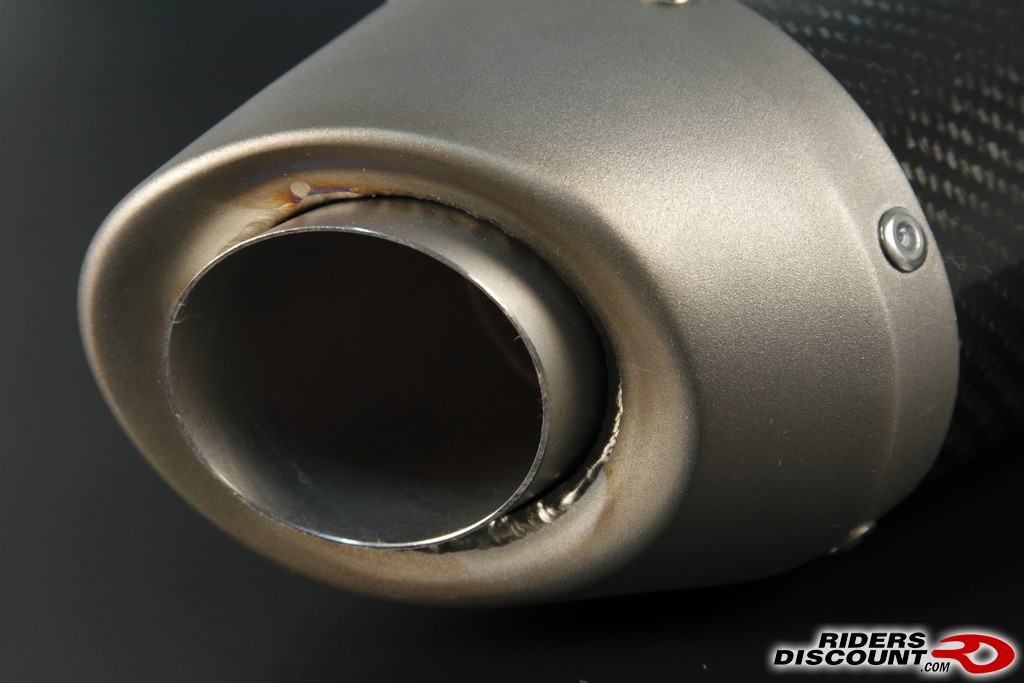 A lambda sensor bung is fitted as standard which facilitates the OEM unit. It also allows self-tuning hardware to be used like the Bazzaz Z-AFM or Dynojet AutoTune kit.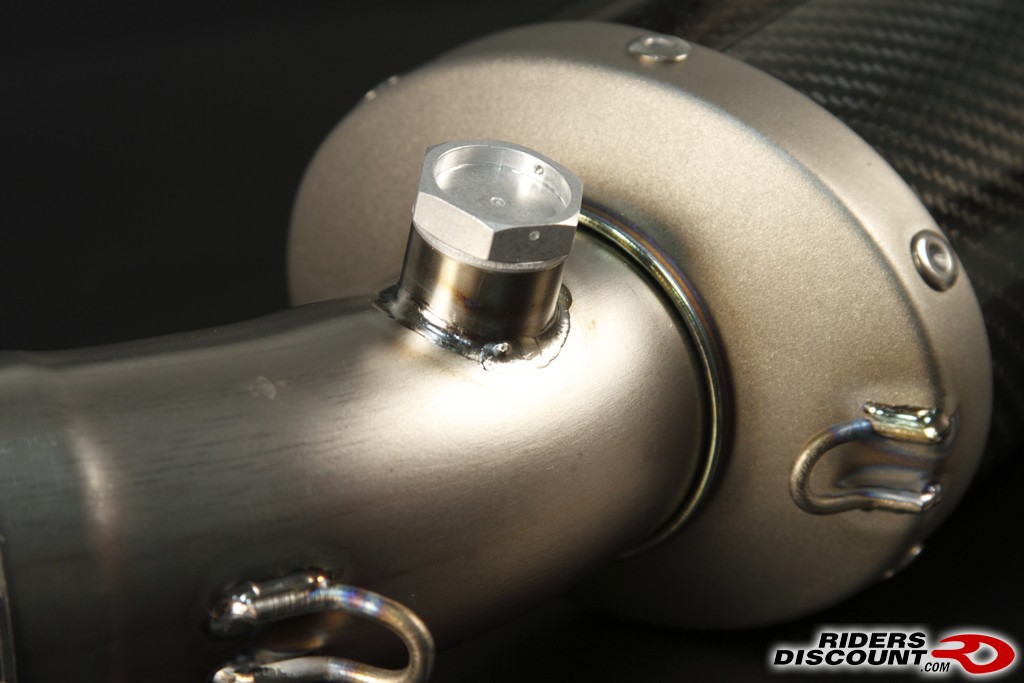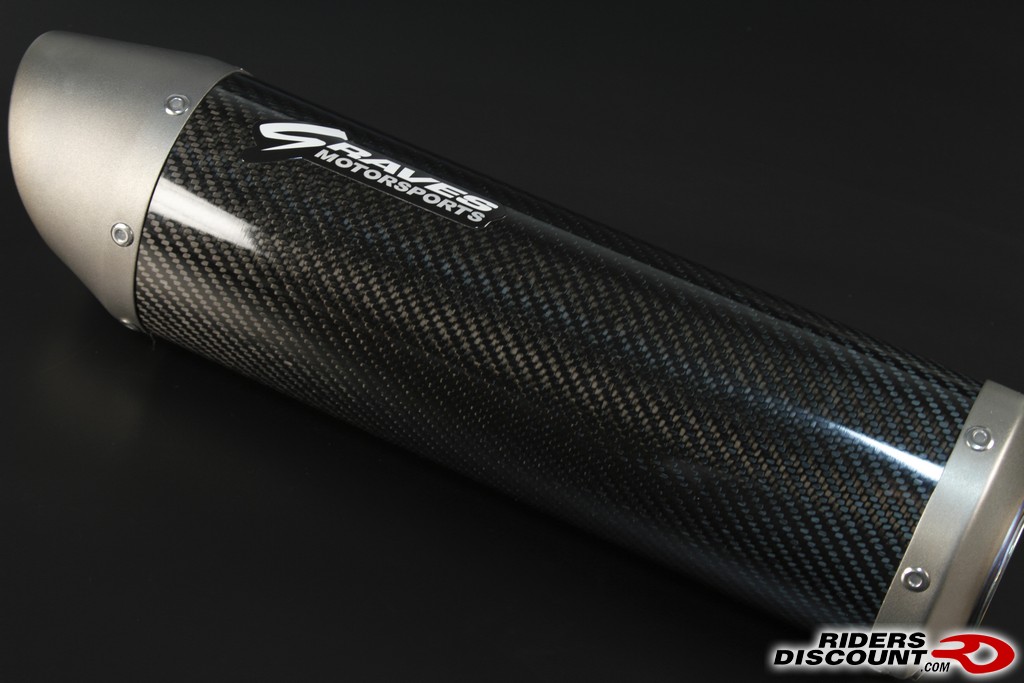 The whole kit from Graves weighs in at a lithe 2.8lbs.