Discussion Starter
·
#1
·
We've experimented with the GPX Pro system from XT-Racing and have been pleased with the results. For starters, there's no need to rely on a track-side beacon, the built-in receiver takes care of that. Simply turn it on and hit the track where the GPX Pro will start recording your position along with your speed, which can be downloaded onto your computer through the included USB cable for analysis with the XTStudio software that also comes in the box. Furthermore, the device comes with cables that allow you to attach up to five channels of input signals to monitor things like engine speed, engine temp, gear position, throttle position and more. The manual that comes with the GPX Pro explains everything on how to attach these inputs and calibrate them appropriately. You can even set the data sampling rates as you wish. In other words, XT Racing's GPX Pro gives you the tools that used to be the reserve of only the most well-funded teams just a few short years ago! From trackdays, to club racing to AMA Pro – GPX Pro components have proven their worth as a cost-effective means for getting critical data for improving a rider's skill and knowledge of he doing on the bike which ultimately leads to more confidence and improved lap times.
The GPX Pro is loaded with the following features and many more:
Track maps
for full data analysis makes it easy to find where your inconsistencies out on track are located, which helps the rider focus on improving in those areas. Two laps is all it takes for the device to recognize the track and automatically set up a start/finish line from which to calculate lap times. This can be further refined by allowing you to program
up to five splits
within the track map so you can easily see the results of changes to your riding or set up within each sector.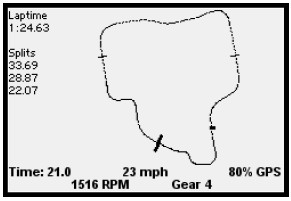 Engine RPMs
can be detected either through inductive input by wrapping a wire around a spark plug lead or with a digital pickup.
Bright LED Shift Lights
can be calibrated for maximum acceleration and with a gear position sensor input they can be easily set up to suit different gears.
Maintenance made easy
with a built-in hour meter and total miles/kilometers travelled. This is perfect if you have more than one bike that is used with the GPX Pro. And yes, it can be used on more than one bike!
Selectable data inputs
allow you to record gear, throttle position, wheel speed, RPM, temperature, pressure and suspension data with simple setup procedures and, even allow you to program alarm functions to alert the rider of potential problems.
Set up your own screen layout
because you don't need everything in your face when you're on the bike, or maybe you do – whatever you want, you can easily configure the layout with the included XTStudio software.
3-axis accelerometer
allows you to determine how hard you were braking, accelerating or how many G's you pulled through at any position on the track.
Use it for more than just circuit racing
with selectable modes that suit road racing, point-to-point springs or drag racing. This versatile data logger can be set up for a wide range of riding conditions.
XT Racing products are not yet available on our website. For more information, call TJ at 866.931.6644 ext 817. You can also email us with any questions you have – send those to FORUM at RIDERSDISCOUNT dot COM with GPX PRO in the subject line and we'll get back to you right away.
Everything that's included with the GPX Pro.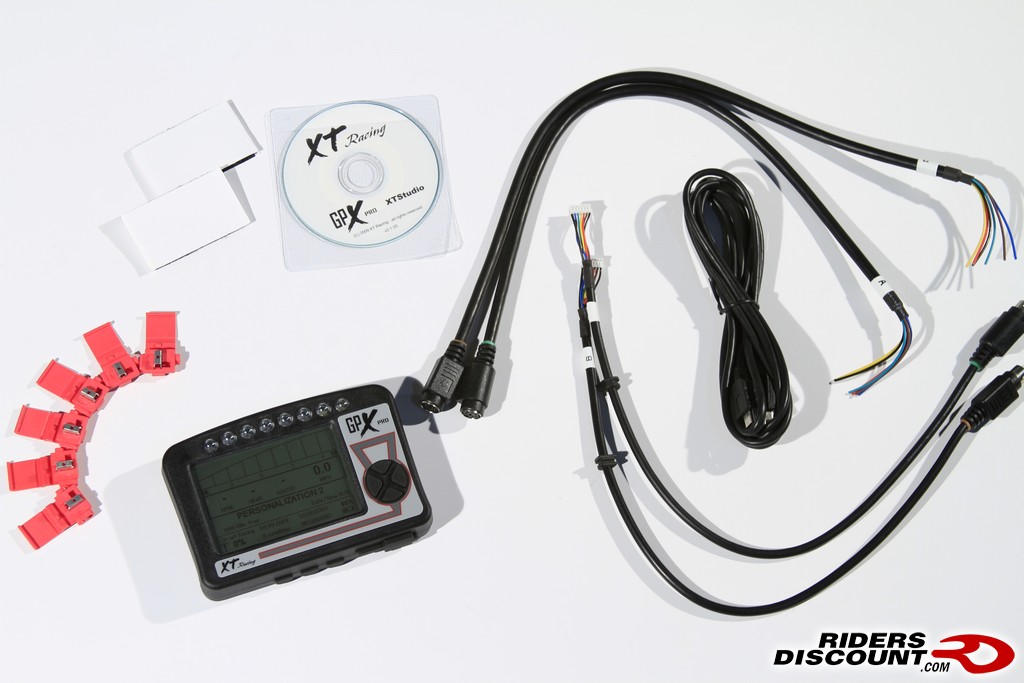 Out of the box, you can use the GPX Pro for calculating lap times without the need for a trackside beacon. With a little bit of wiring, you can really take advantage of the GPX Pro's DAQ capabilities.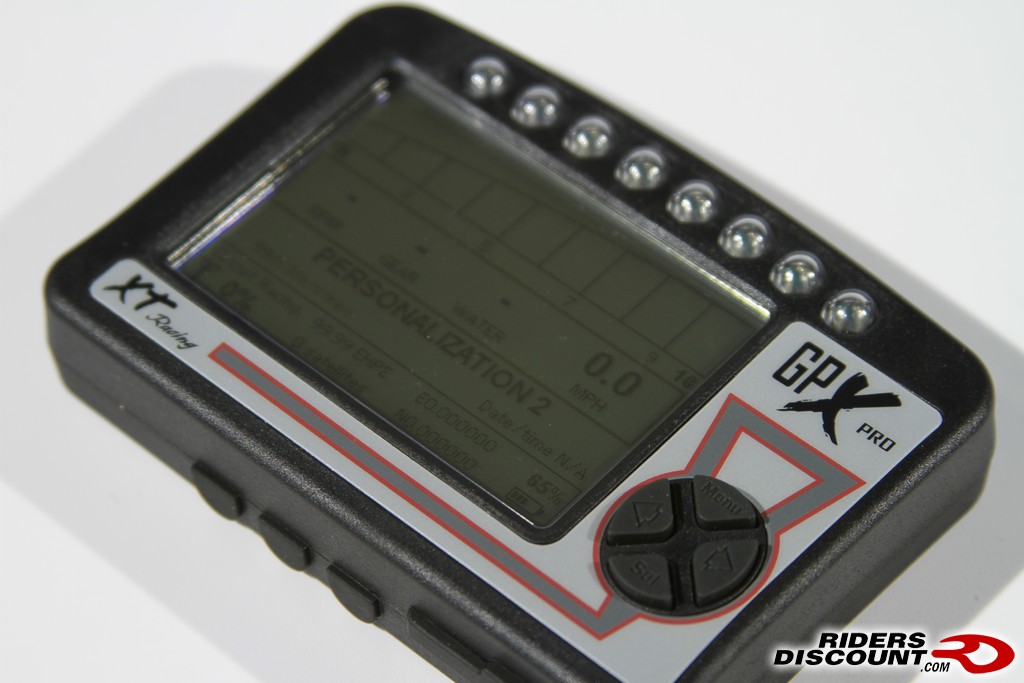 You'll want to spend a lot of time looking at the wealth of information a fully set-up GPX Pro system can provide with the included XTStudio software. This data is imperative if you're serious about improving your riding as it eliminates the guesswork of what's happening out on track. Simply select any point along the map to see what you're doing and take advantage of that knowledge next time you're on track for improved performance.