Conceived in the spirit of ruthless German efficiency (though they're actually made in Luxemburg), Gilles AS31GT rearsets are machined from billet aluminum and are tumble-polished before being hard anodized for a superb finish that'll stand up to years of abuse on the road with ease. They are available in black, titanium and gold colors.
TüV-approved, the footpegs don't fold so they offer a little extra in the way of crash protection too. We've even crash tested these rearsets ourselves and were pleased with how they held up. Each kit from Gilles is a work of art and functions just as well as it looks.
Available for 04 and up ZX10R models with the user being able to choose between standard or reverse shift patterns.
These are not yet on our website. To get these rearsets, call TJ at 866-931-6644 ext 817 for fast shipping. You can also send email FORUM at RIDERSDISCOUNT dot COM with the subject line GILLES REARSETS and be sure to specify what color you want: black, gold or titanium and the year and model of the bike you're riding for accurate availability.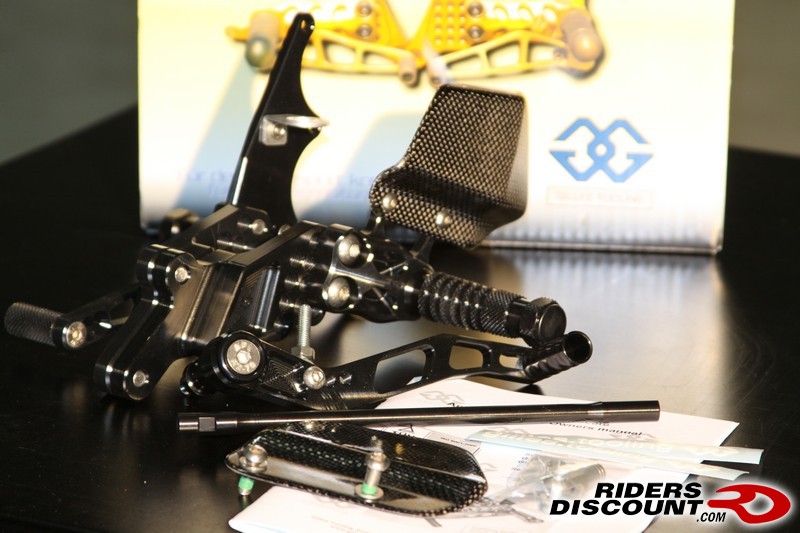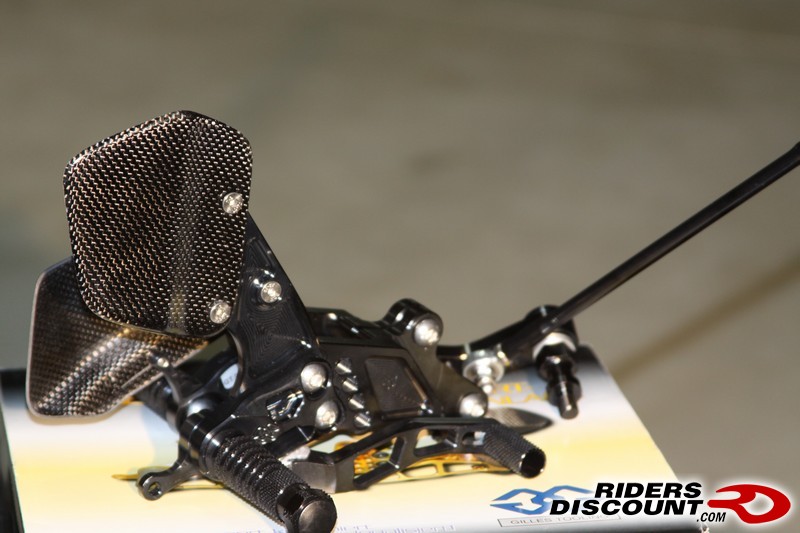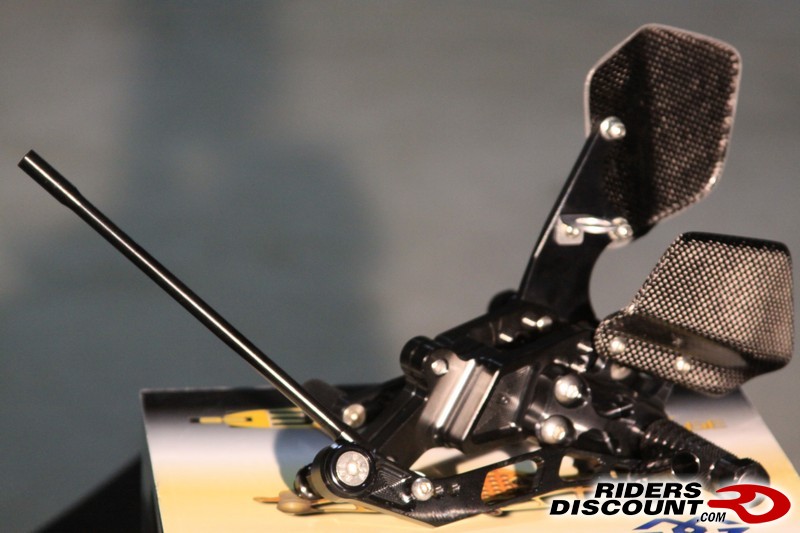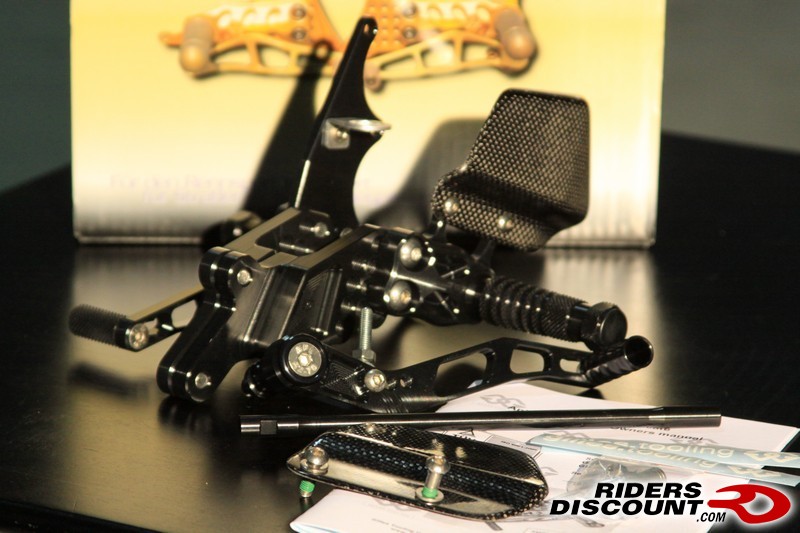 The rearsets come securely packaged and almost entirely assembled.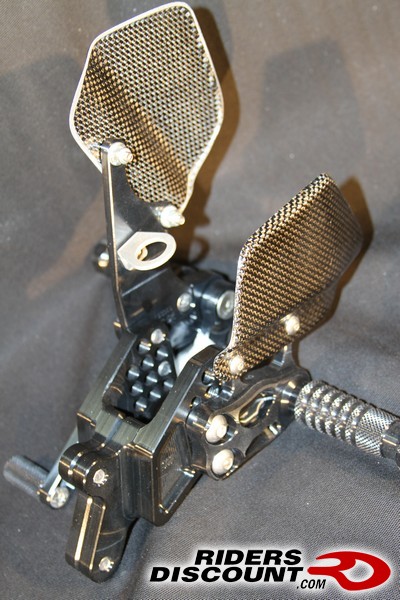 Replacement parts are widely available and every machined part of the Gilles AS31GT rearsets has a part number engraved on it for easy reference when spares are needed.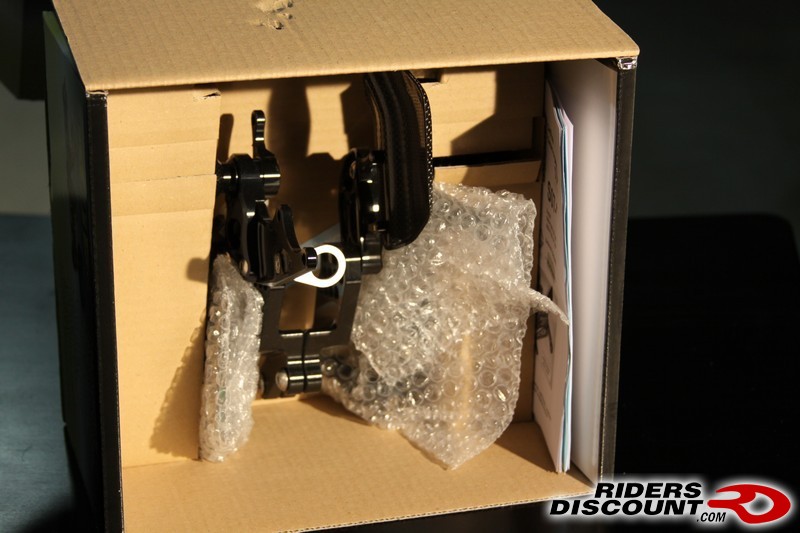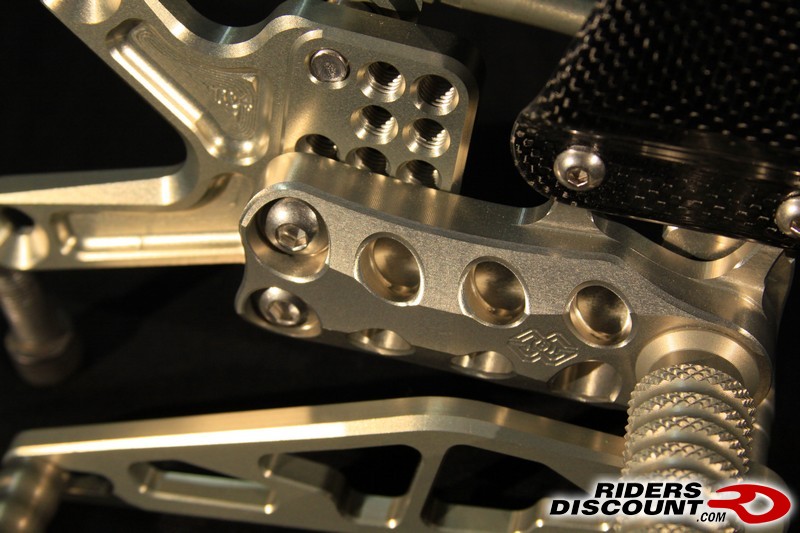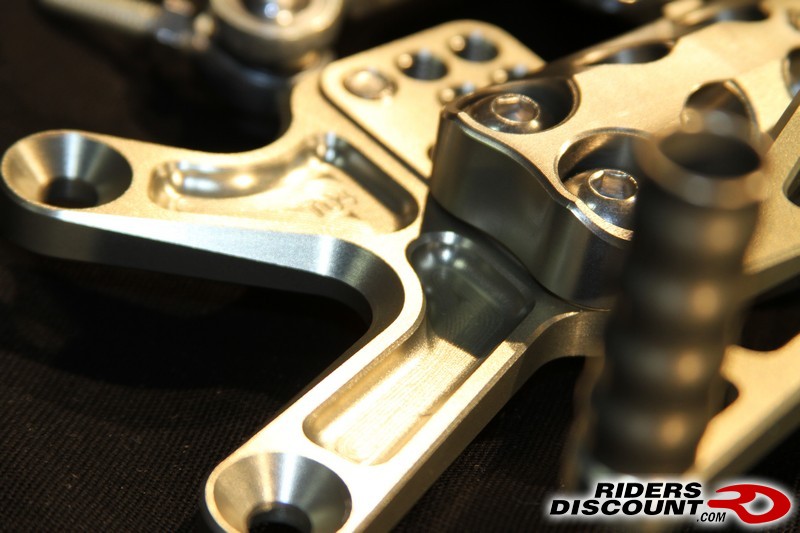 Footpegs provide the right amount of grip in any condition, rain or shine.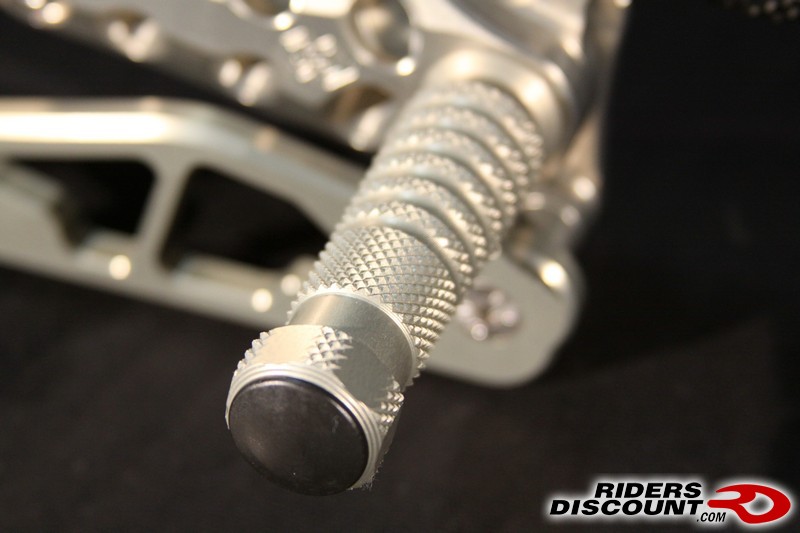 On some models, even shift rod position can be adjusted to shorten shift lever throw.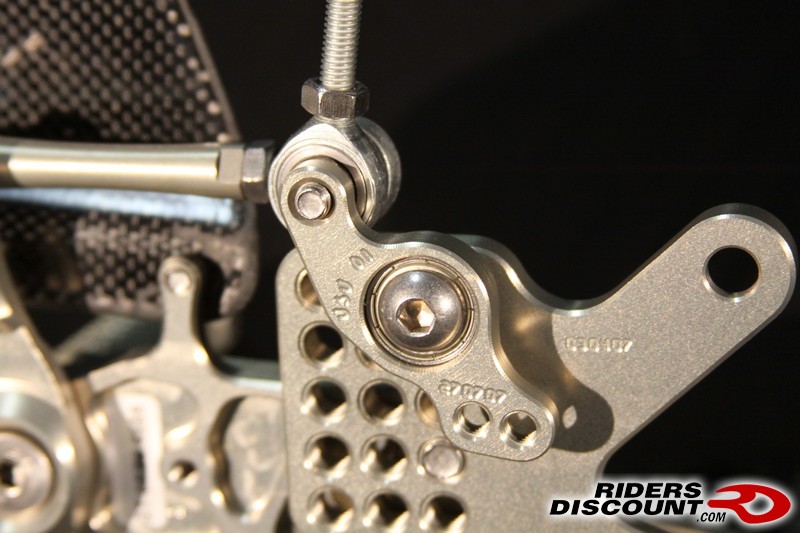 Hardware of the highest quality is included with each kit.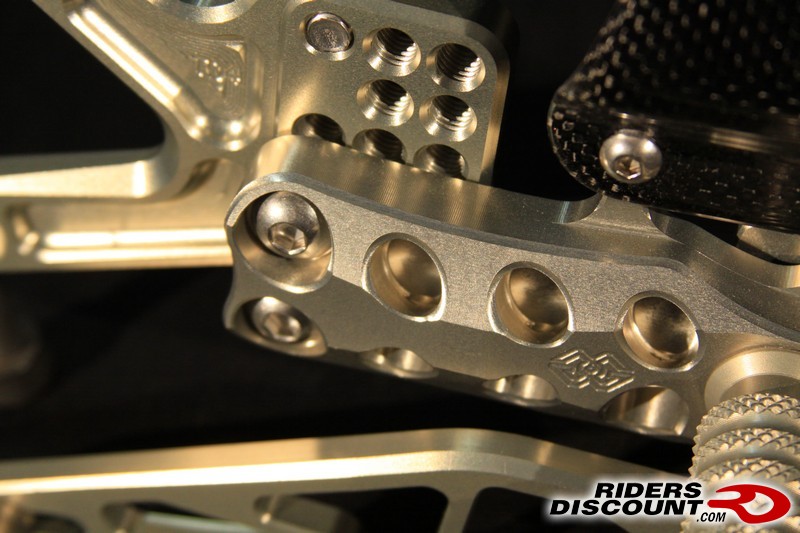 Some models offer up to 13 positions of adjustment starting at the OEM location and moving up and backwards.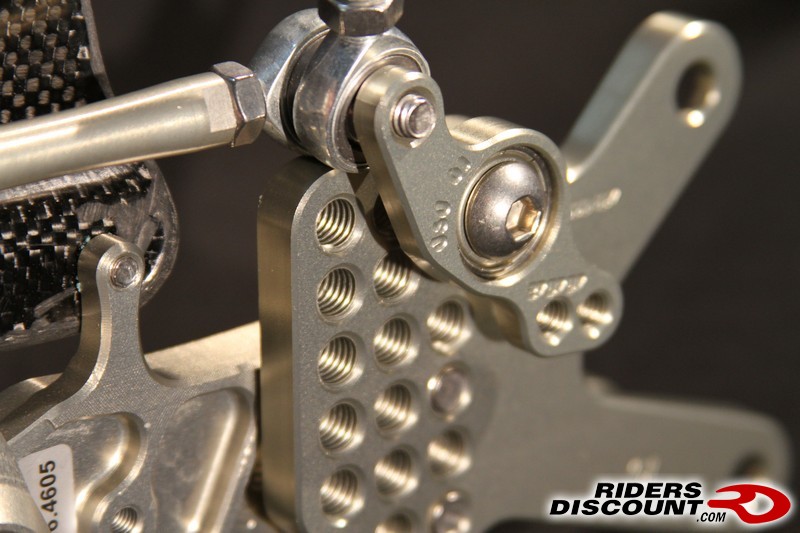 Both brake and shift levers use bearings at their joints for smooth, reliable operation and excellent feel.