Bought a 6x12 enclosed trailer last Sunday. Kept it at a coworkers house all week due to the hectic work week, then brought it home and went to town on it.
When I brought it back on Tuesday.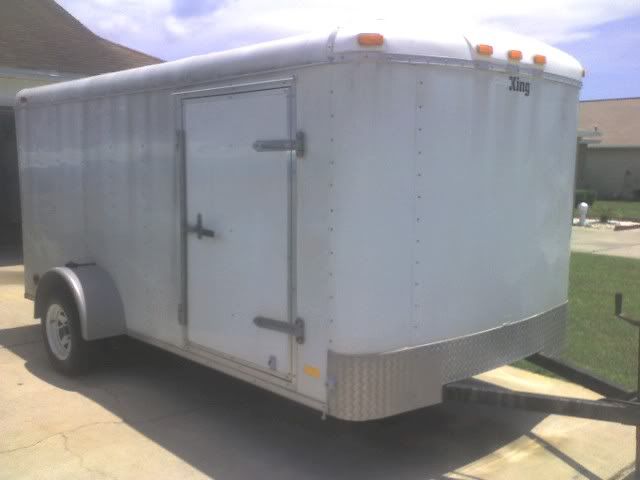 As of early Saturday: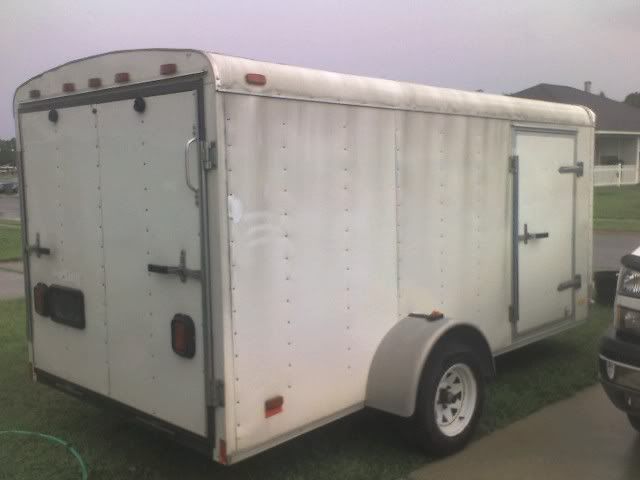 My dad used a chemical I specifically told him NO before I left. When I got back, it looked like this. It cleaned it, but ate through the paint and all.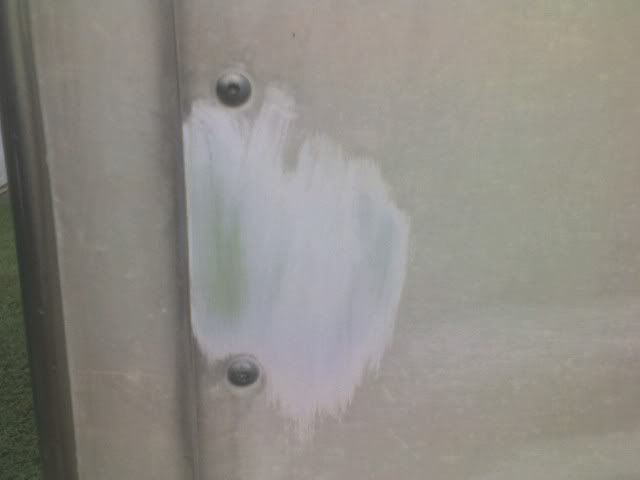 Then I took off every single sticker.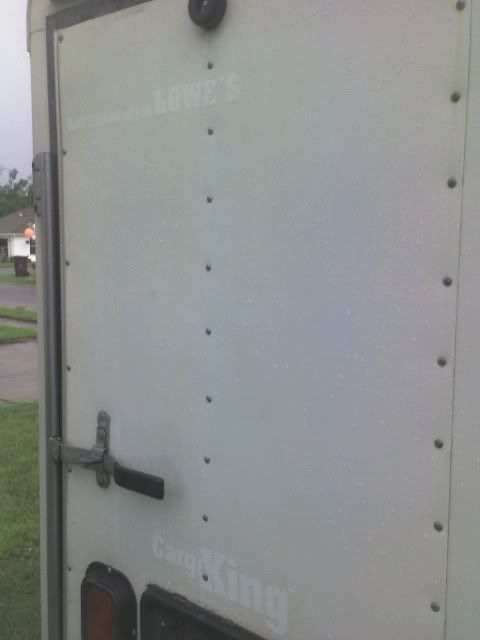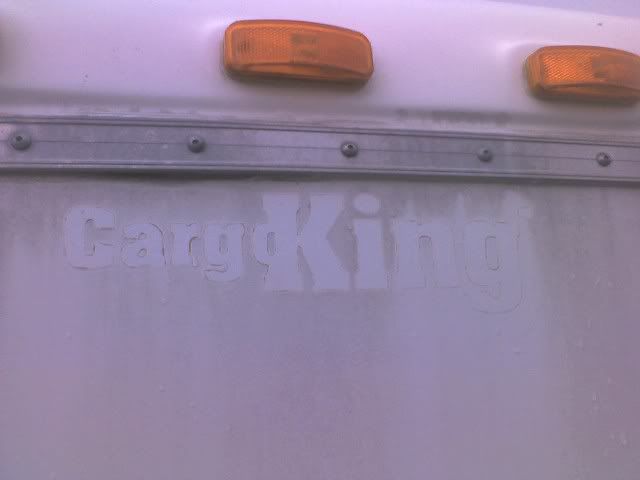 Pics after buffing/wax/cleaning to come.
___________________________________
Part 2
My dad's fuck up alot less noticeable now, but will still need fixing.
Before/After: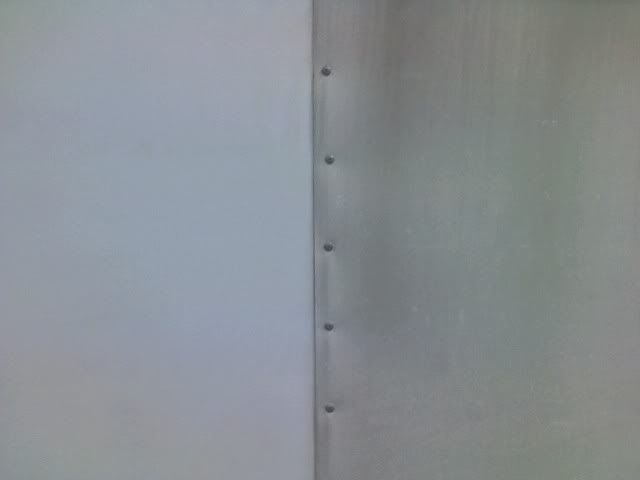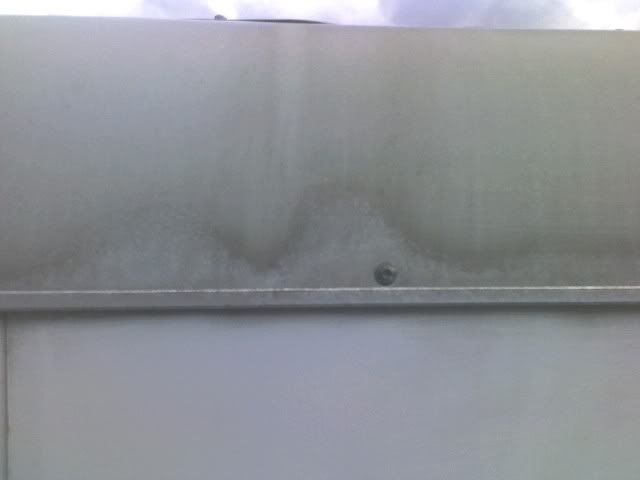 My thoughts on the subject: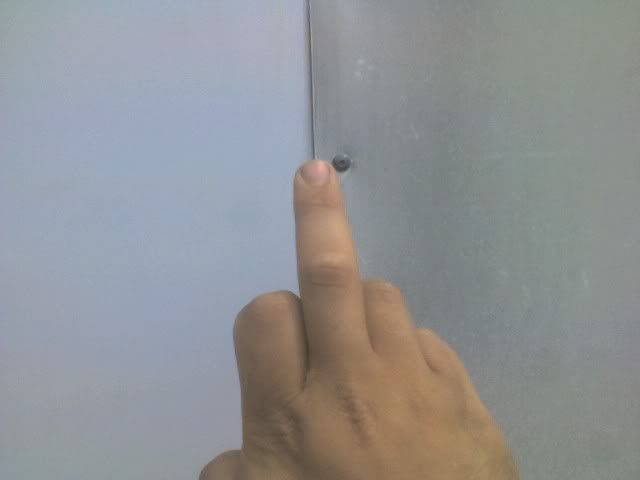 In the before pics the door looked cleaner - now it looks dirtier (haven't buffed it yet):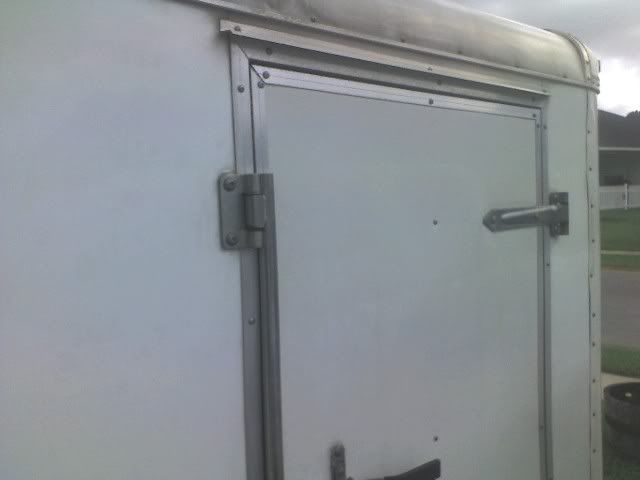 All the shit that came off of the trailer:
I don't have any pics yet, but now its all hand-buffed clean. Tomorrow morning I am going to finish buff it as well as wax it.
I have a trip to the track this weekend - then its game on once I get back:
*Coat floors
*Paint walls
*Build custom cabinet/toolbox/storage in the front
*Minor overhaul (refresh, recondition, etc)
;D