**BIKE SOLD**RIP**BIKE SOLD**RIP**BIKE SOLD**
I really wanted to keep this bike its my all time love but work is slow and im going on 6 weeks with no income :sad: Price is $6500 as is w/ all stock parts incuded or i can take everything off and back to stock for $5500 (rather not though). Bike was well maintained and not abused, but riddin. Prices are obo of course and i would love to see this bike go to someone who can apprecite the zx10s.
Magma 2005 kawasaki zx-10r w/14k miles
puig DB light smoke wind screen
Rifleman's 1/5 TI
Full akra ti evo w/cf can
Goodridge kevlar brake lines-blue
Dynojet pcIII
GI-Pro TRE/GI- blue
06 zx10r radial master(stock lever)
integrated tail light
Solo seat cowl
Chapms frame sliders-brand new
190/50-120/70 m3 good cond.
BMC air filter/race
Factory pro velocity stacks
06 cbr1krr front calipers-off bike
crg levers black.red adj. (only on clutch,stock MS off)
stomp grip tank pads
Progrip tank pad/grips
Scotts steering stabalizer
polished lip on stock wheels
black adjustable rearsets
homemade "eliminator"
Front clear flush euro signals
blue running lights
++ALL STOCK PARTS++
header/pipe/cables
winscreen
delrin no cut sliders
crg brake lever blk/red
master cylinder
blk calipers/brake lines
intake stacks
air filter/k&n
tail light
rear sets
running light bulbs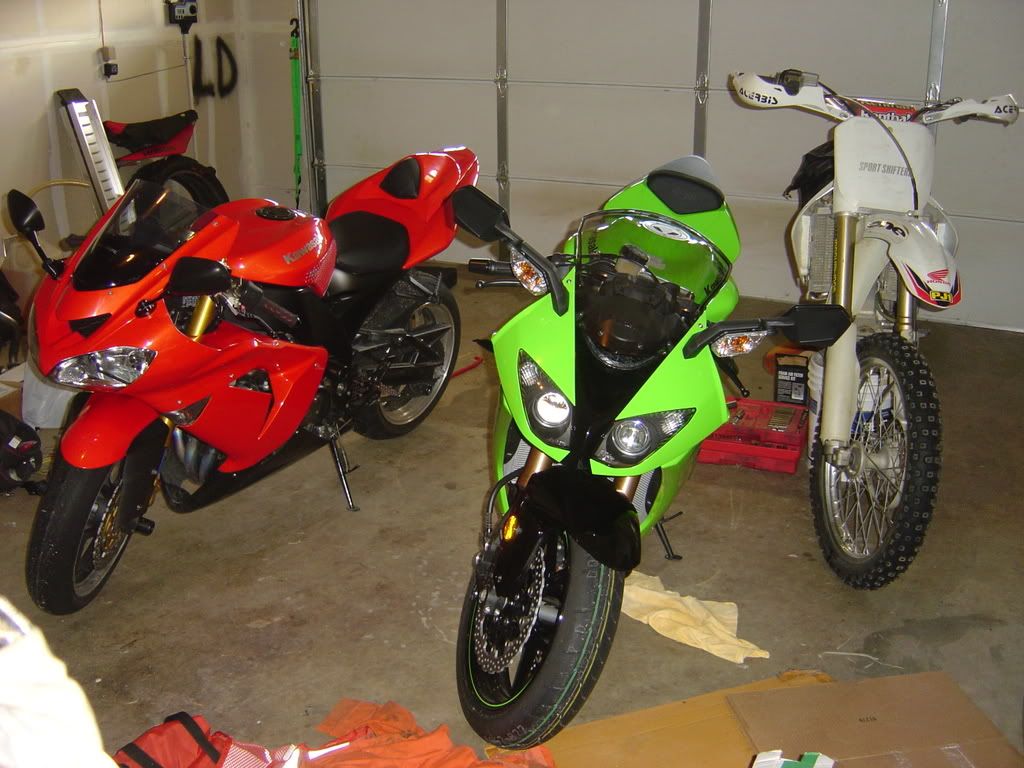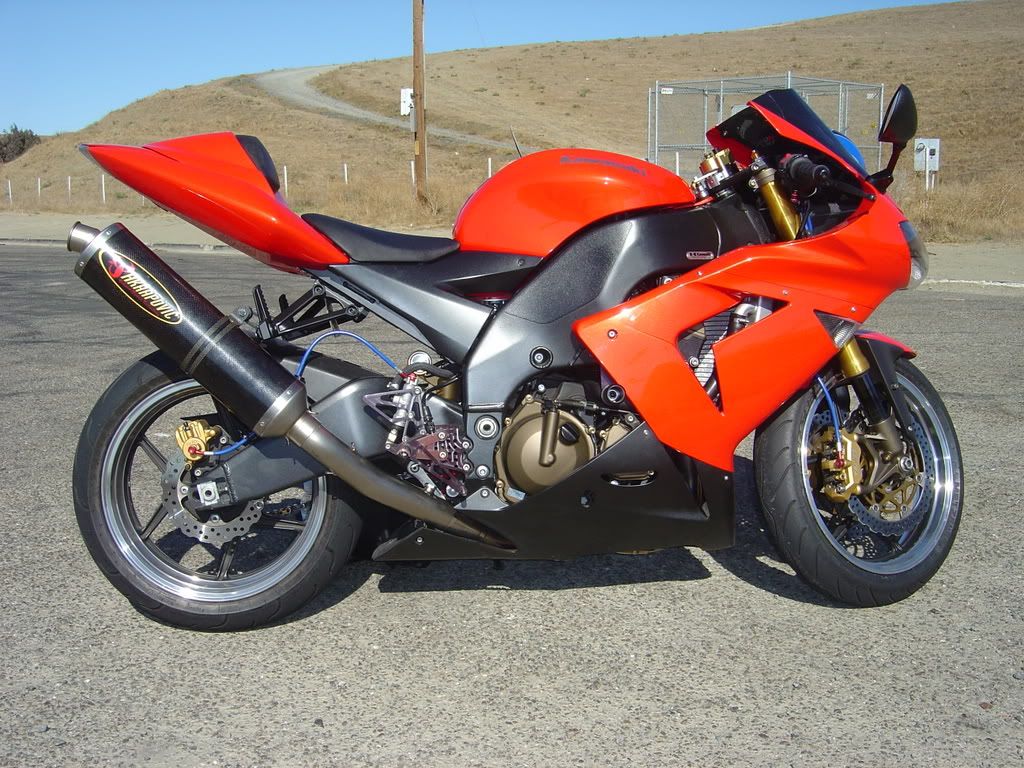 sorry for the pics my comp crashed and this is what i have for now MORE TO COME.