Built using the same proven armor as other Forcefield protective equipment like the Pro L2 back protector, the Extreme Harness Flite offers a substantial amount of chest and back impact protection in a comfortable design that can be customized to a perfect fit. The Extreme Harness Flite riding vest was designed for a multitude of uses, from road racing and trackdays to mountain biking and BMX to skiing and snowboarding – pretty much anywhere comfortable impact protection is desired. To do this, the vest is made with no hard buckles, fasteners, buttons or studs to piece everything together. Why? - Because these items may actually induce additional injury in the event of a fall. Furthermore, no mesh or large swaths of fabric are employed outside of what is necessary to keep the armor securely in position on the wearer. This is done to minimize interference between the Forcefield Armour and your other riding gear. For the best possible fit, the Extreme Harness is available in three sizes, each of which is easily configurable to accommodate different shapes and builds.
Best of all, the Extreme Harness Flite is made with Forcefield's outstanding Nitrex shock absorbing material. This is the same impact suppression material as used in other Forcefield gear. And, unlike the crush-foam that's used in other motorcycle protective gear, Nitrex's impact-absorbing properties are not degraded after each hit. This last point is a significant feature for the safety-conscious rider who doesn't want to replace his armor after using it in a crash. That's because Forcefield Nitrex repeat-performance technology offers the same impact performance hit, after hit, after hit. Forcefield's Nitrex armor does this while being incredibly flexible, molding itself to the wearer for the best impact protection possible.
If you're looking for just one piece of gear to protect your back and chest, look no further than the Extreme Harness Flite from Forcefield Armour. Every piece of motorcycle protective gear from Forcefield Armour is independently verified to surpass the appropriate CE impact standards. This particular vest features CE Level 1 certification for the chest protector and CE Level 2 certification for the back protector.
Forcefield Armor is not yet available on our website. For more information, call Mike at 866.931.6644 ext 804 or send an email to FORUM at RIDERSDISCOUNT dot COM with FORCEFIELD EXTREME HARNESS in the subject line and we'll get back to you right away.
The Forcefield Extreme Harness Flite's chest protector covers a large area of the chest. The hook-and-loop fasteners allow the wearer to easily configure the armor so it's ideally positioned for the comfort and the best impact protection.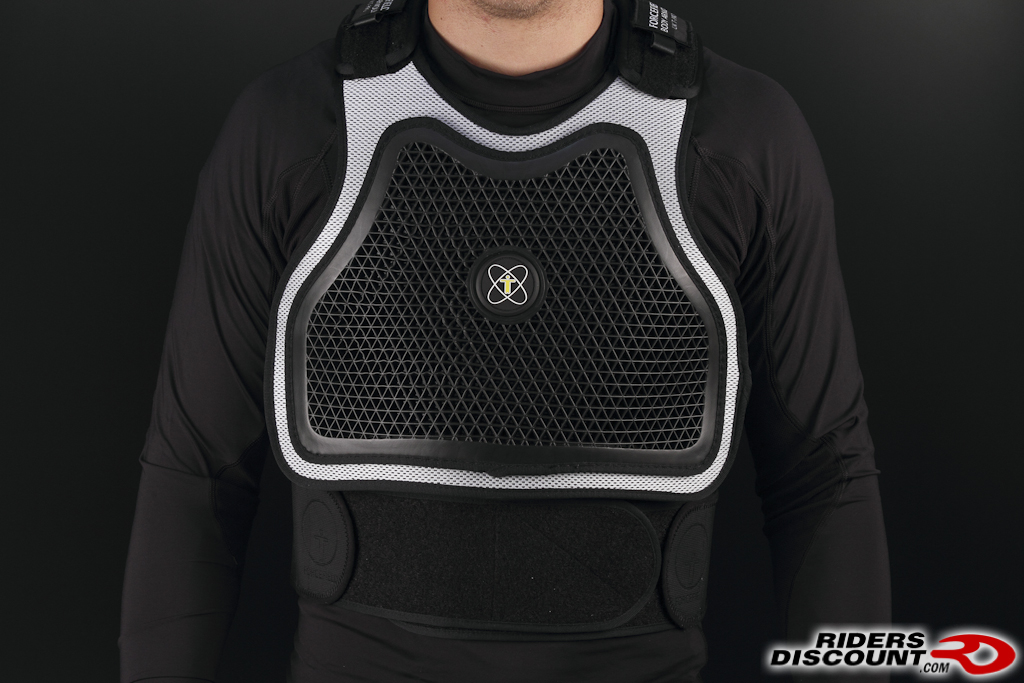 Instead of using the kidney belt to attach the chest protector, a separate attachment point is used for a perfect fit. This allows the wearer to position the back and chest protectors independently for a custom fit and maximum impact protection.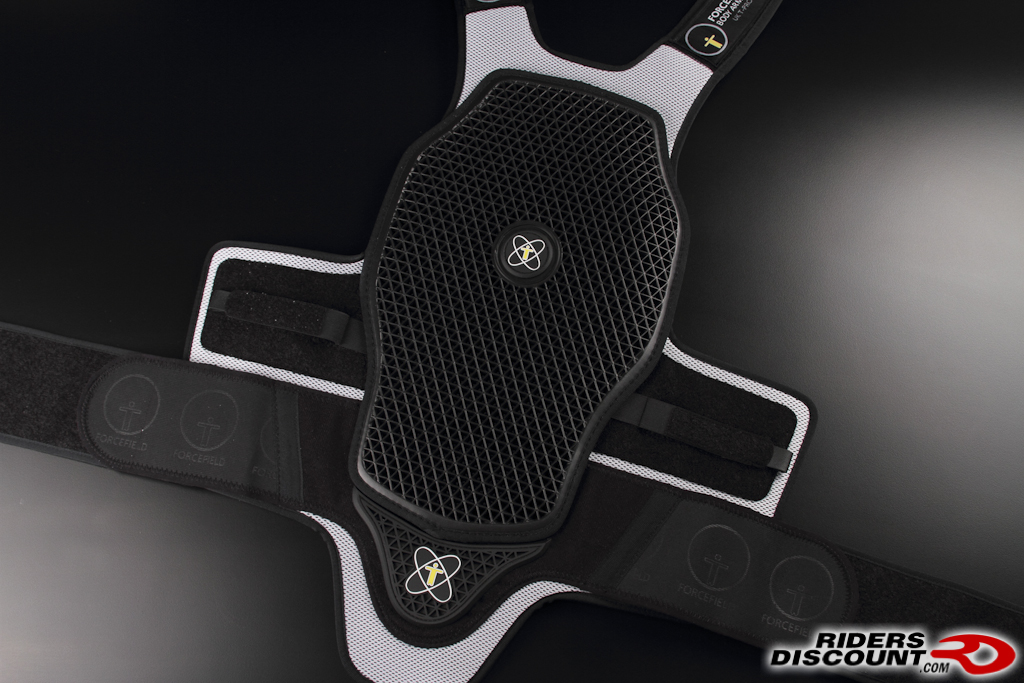 These holes found on the chest and back protectors, allow your skin to breath and also let air pass through to the skin below to keep you cool. Forcefield produces not only the most protective motorcycle riding armor in the business, but also the most comfortable impact absorbing equipment you can get.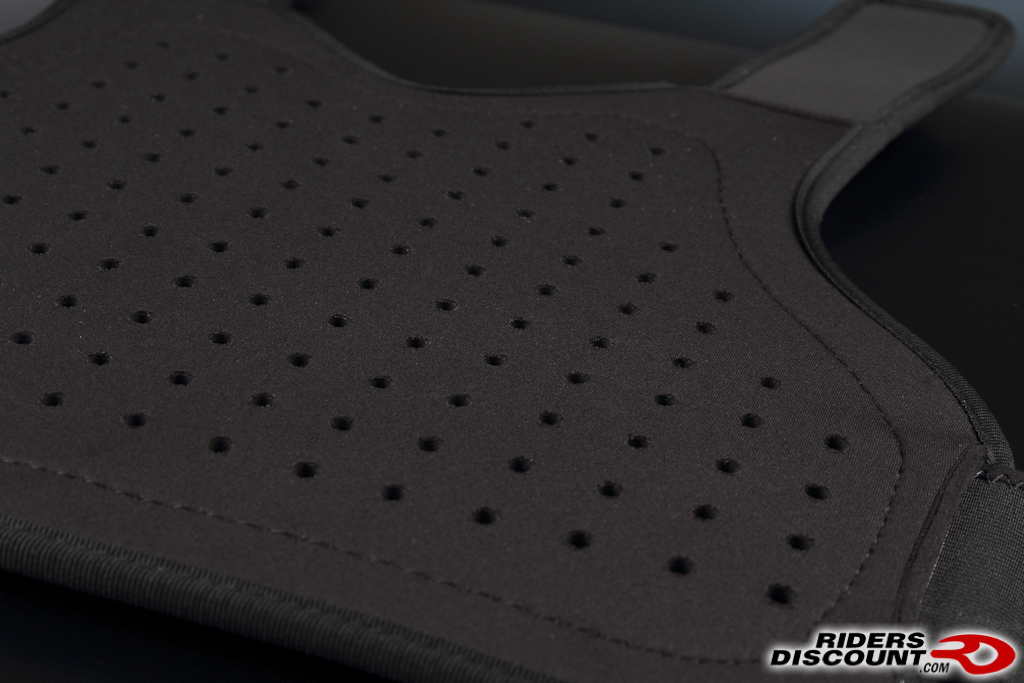 Crush-foam material doesn't breathe nearly as well as the triangular-shaped Nitrex armor used by Forcefield. When wearing perforated leathers, you'll be able to feel the air hitting your skin at speed.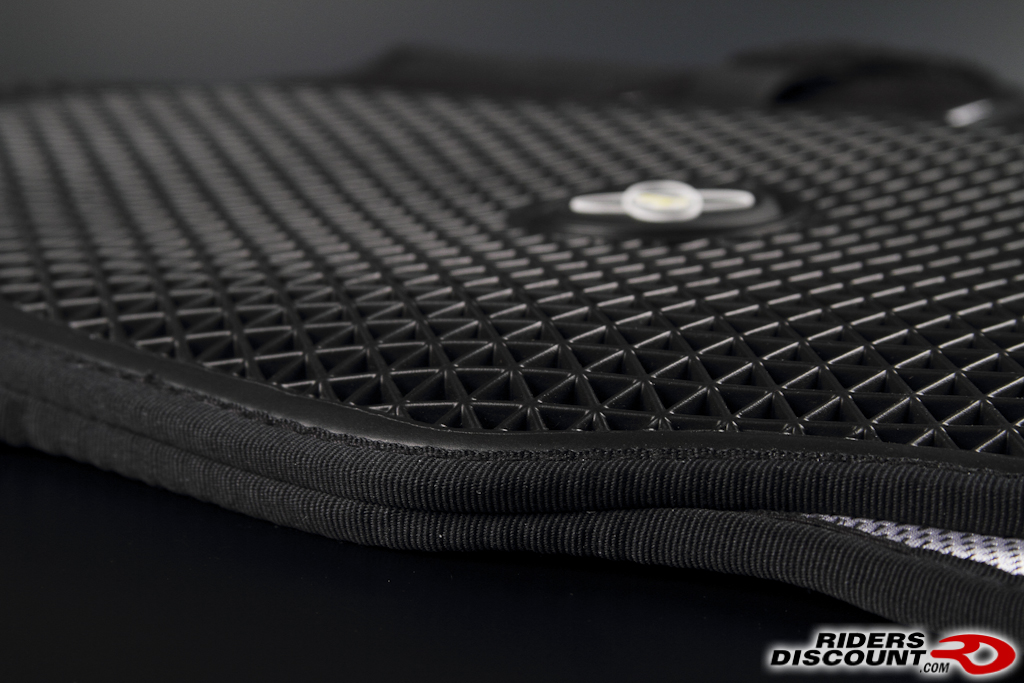 Flexible, breathable, and highly protective with customizable fit – Forcefield's Extreme Harness Flite is an excellent choice for riders that demand the best upper body protection.