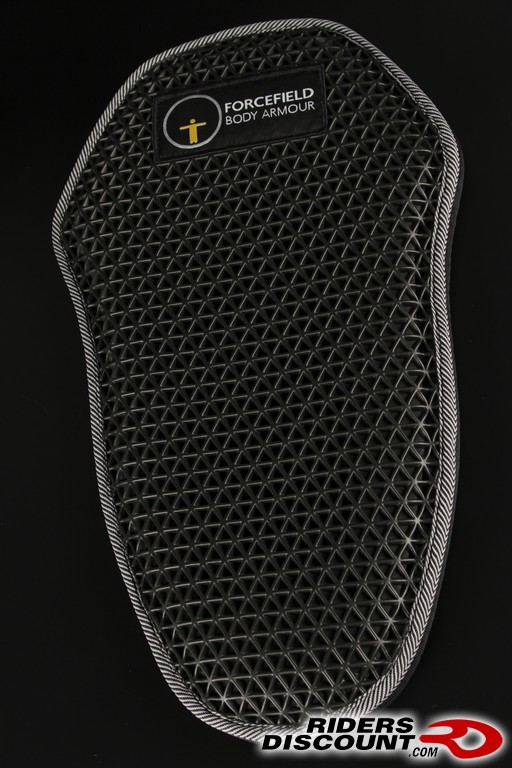 3
Upgrade the foam insert of your riding jacket with a Back Protector Insert Upgrade from Forcefield Armour.
Forcefield Armour is a leader in motorcycle protective armor. Their products have earned the praise of respected journalists and riders alike for their superior impact attenuation properties, comfort and quality of construction. Forcefield Back Protector Insert Upgrades are made with the same technology as Forcefield's full-on racing back protectors like Multi Density energy absorbing materials, patented Nitrex material construction and repeat performance technology. These factors combined give this back insert the ability to meet and exceed CE Level 2 certification (many upgrade inserts are only Level 1) without being bulky or rigid. This is especially notable considering many back protector insert upgrade kits are only Level 1 and are often inflexible and uncomfortable. That's not the case with Forcefield's Upgrade Insert Back Protector. As always, Forcefield Armour is designed with performance
and
comfort in mind. This Upgrade Back Protector Insert flexes easily and breathes effectively to provide comfortable protection that goes almost totally unnoticeable in your motorcycle jacket until you need it most.
Installation is simple. Just remove the original back protector from your jacket and put the Forcefield Upgrade Insert in its' place.
Different sizes are available based upon the needs of your jacket. For more information, call Mike at 866.931.6644 ext 804 or send an email to FORUM at RIDERSDISCOUNT dot COM with FORCEFIELD UPGRADE BACK INSERT BACK PROTECTOR in the subject line and we'll get back to you right away.
Forcefield Back Protector Upgrade Inserts go in place of the flimsy foam unit that come stock with many motorcycle jackets.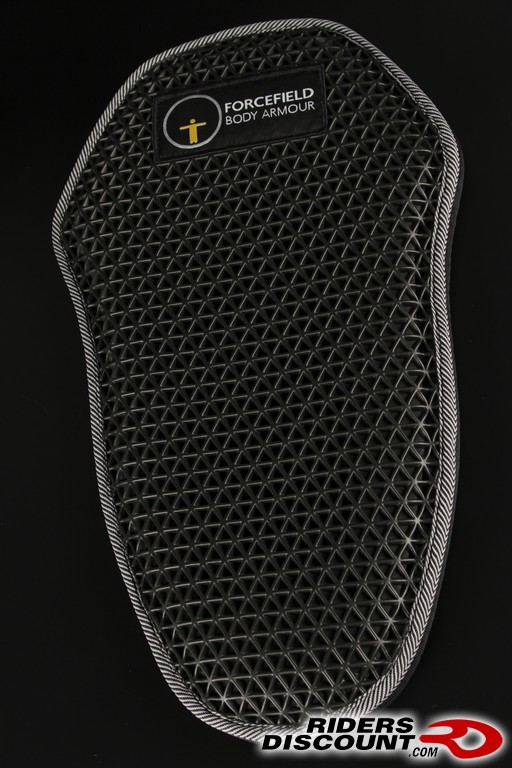 Multi layer construction is highly flexible, allowing the back protector to mold itself to the wearer for maximum comfort. Individual layers are not entirely glued together, so the device virtually can shape itself as needed so it disappears into the back protector compartment of your jacket.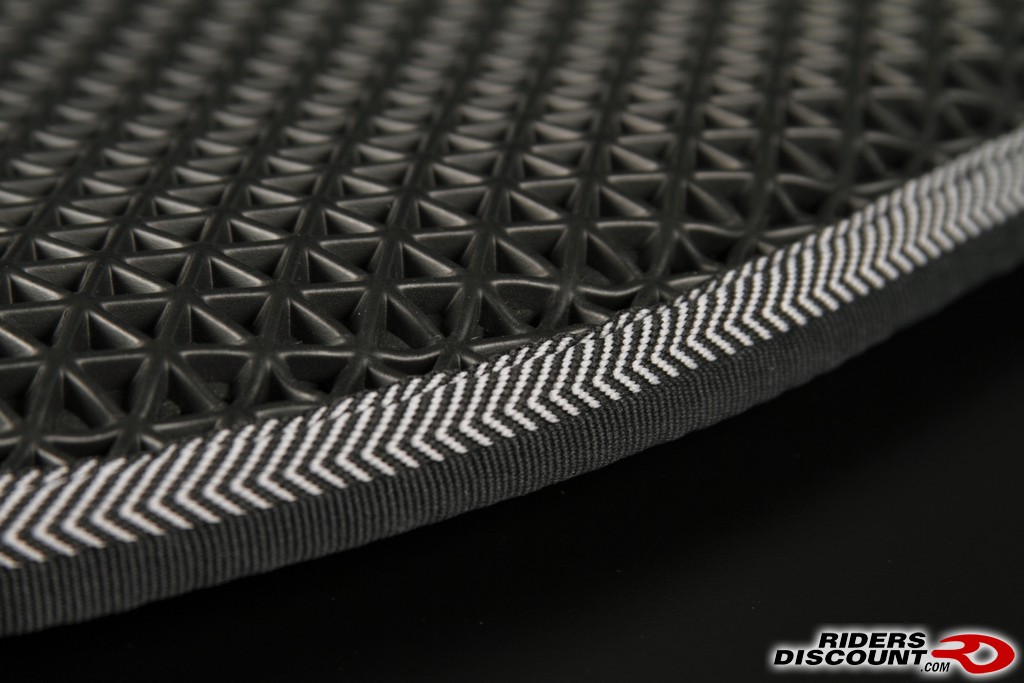 Perforations go through the entire back protector which is especially nice if your jacket is ventilated on its backside.