Discussion Starter
•
#1
•
Went for a baby doc visit today and got the first ultrasound! Nothing I've done or seen in my entire life holds a candle to seeing that tiny little baby... MY tiny little baby for the first time! I was so excited I could barely contain myself. I giggled like a child as I sat there watching it move around. It brought tears of amazement and joy to my eyes.
It was very active. Seemed like it's arms barely ever stopped for the few minutes we watched it. We could also see it's tiny heart just pumping away! Couldn't tell the sex yet of course (10 weeks and 5 days according to the doc) so we'll have to wait a few more weeks to know. I really wanted a boy initially but after seeing it on the monitor today I honestly don't care. I instantly fell in love with it and it's sex makes no difference. It's MY BABY!!!
Anyway, ya'll know I'm gonna share pics when I have 'em so here ya go. Little Diablo!!!
My favorite. Shows it raising it's little arms. I don't think I've ever seen an ultrasound this clear. Brings tears of joy to my eyes every single time I look at it!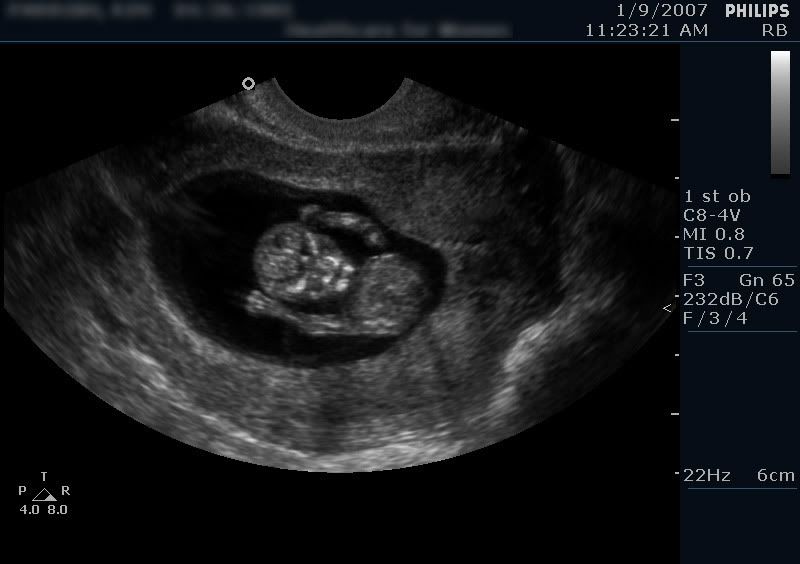 A couple more...