Updated for early release, the 2011 Escape Pants from FirstGear come in men's and women's sizes to meet the needs of the all-weather and late-season rider. Cold legs can quickly become numb leading to reduced feel at the controls which is the last thing you need when you're riding a motorcycle. The latest FirstGear Technical Performance Gear is ready for the challenge with a Hypertex Plus waterproof and breathable 600D nylon chassis that stops rain from getting in while keeping your legs warm. These well thought-out rain pants are designed to go on over regular clothes with a zipper that runs up the outer side of each pant leg. Simply unzip that and the zipper fly (both of which are waterproof!) to get the pants on or off. FirstGear even includes a removable inner liner that can be worn as casual pants. We're not so sure about wearing the inner pants around the office, but for extended stints in the saddle, they are perfect from a fit and comfort standpoint.
FirstGear Escape Pants are cut for comfort in the saddle with articulated knees and a slightly raised portion on the rear to help cover your hind side and keep wind from blowing up your back. A ratcheting adjustable waist and elasticized gaiters help prevent wind and water intrusion to the rider while rubberized zippers are used for each cargo pocket to keep your goods dry. Below the outer shell, d30 T5 Pro CE-approved armor is used in the hips and knees to address impact protection without inhibiting leg movement.
The 2011 Escape pants from FirstGear are designed to be easier to use, fit better and even more waterproof than the previous version. We do not yet have these waterproof motorcycle pants on our website. Order one for yourself by calling TJ at 866.931.6644 ext 817 for help with sizing and fast shipping. We'll also answer your emails quickly – send those to FORUM at RIDERSDISCOUNT dot COM with 2011 FIRSTGEAR ESCAPE PANTS in the subject line along with the size you need and whether you need male or female pants and remember – shipping is always free to any address in the lower 48 states!
2011 TPG Escape pants have redesigned pockets for improved water protection of your gear and a solid black exterior.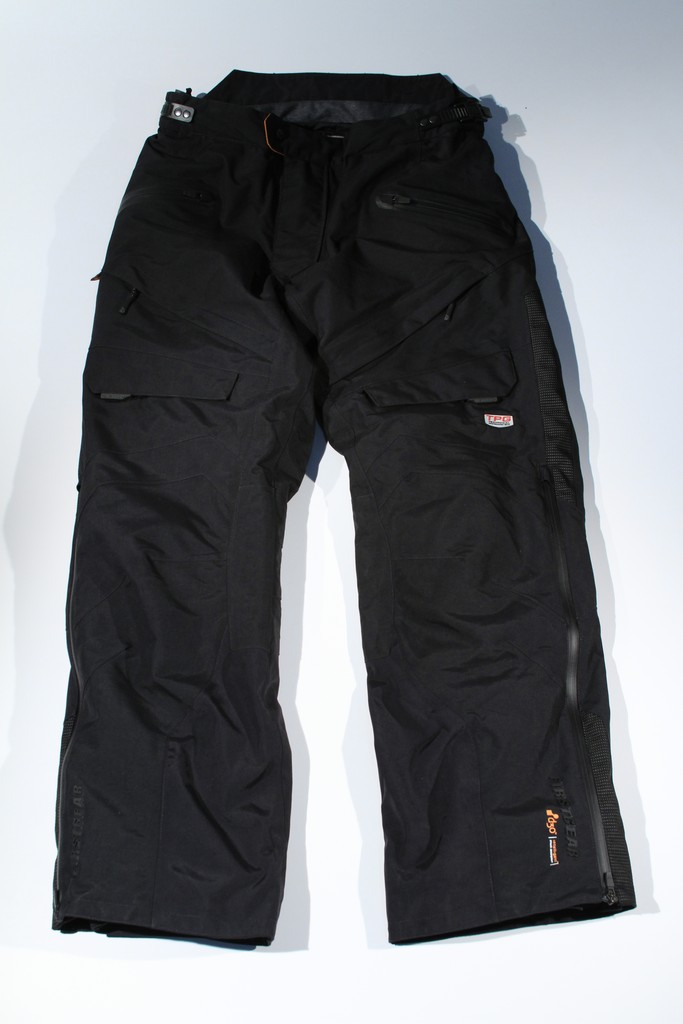 10" conjunction zipper on the back of the pants allows for easy connection to any compatible
FirstGear jacket.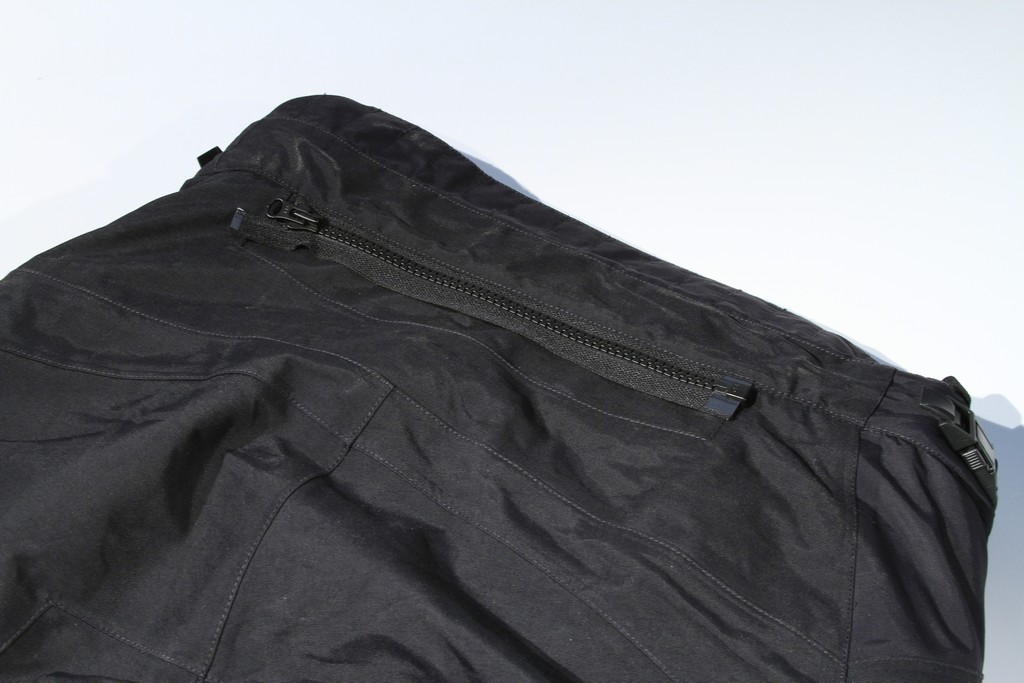 Ratcheting waist straps and a high-rise back help you seal out bad weather.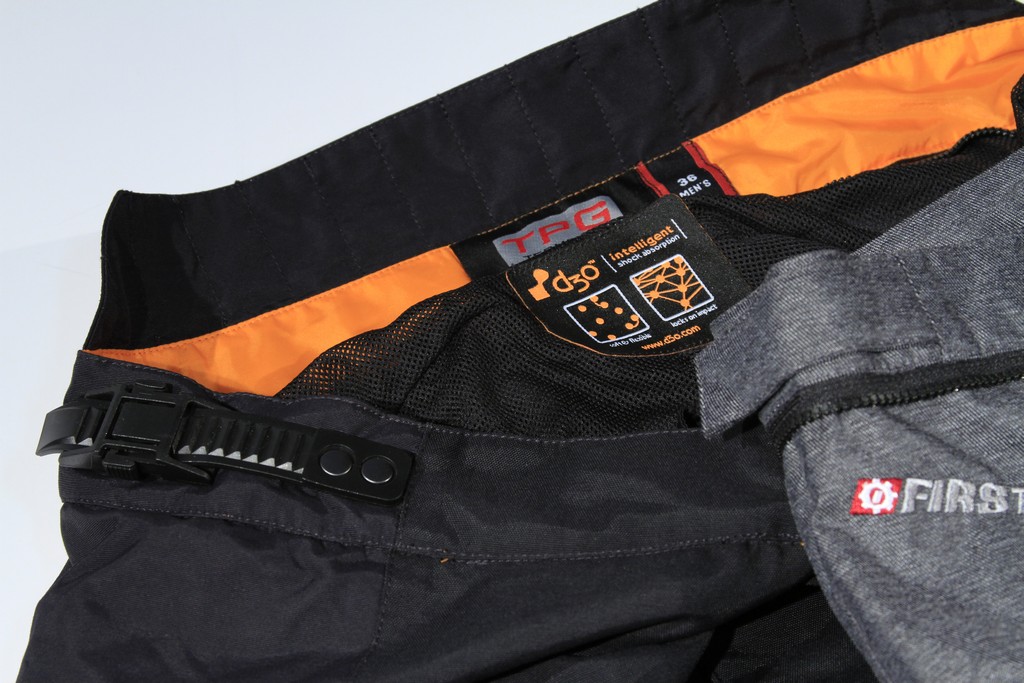 Zippers can be found both, on the outer shell (which are rubberized for waterproofing) and the included removable pants. These are a lifesaver when getting into or out of these motorcycle riding pants.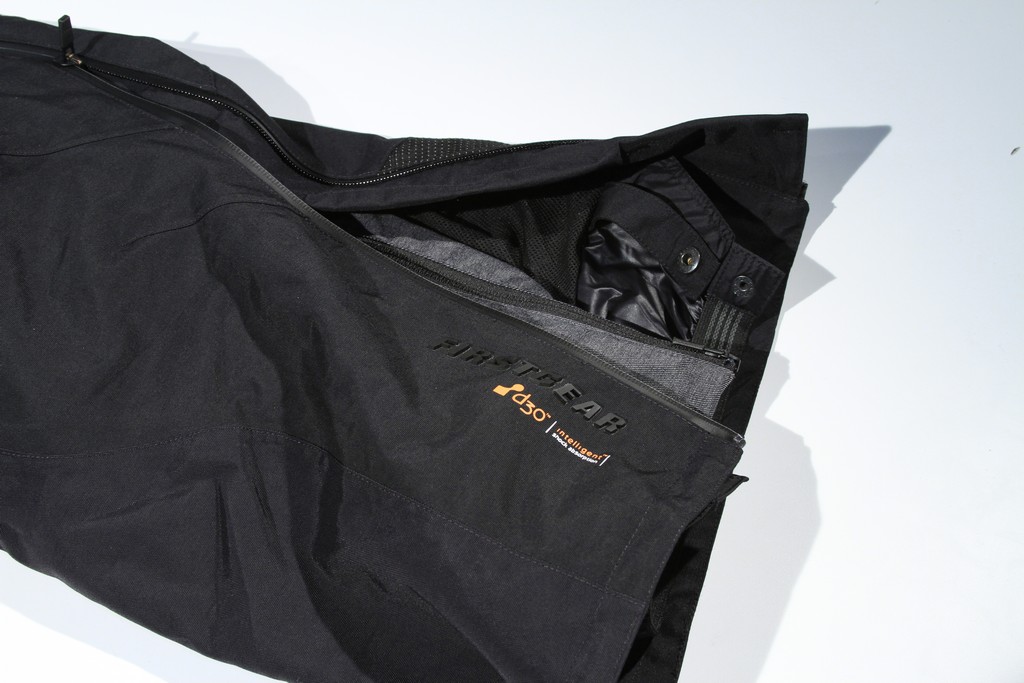 FirstGear's included inner liner can be worn on its own as casual pants.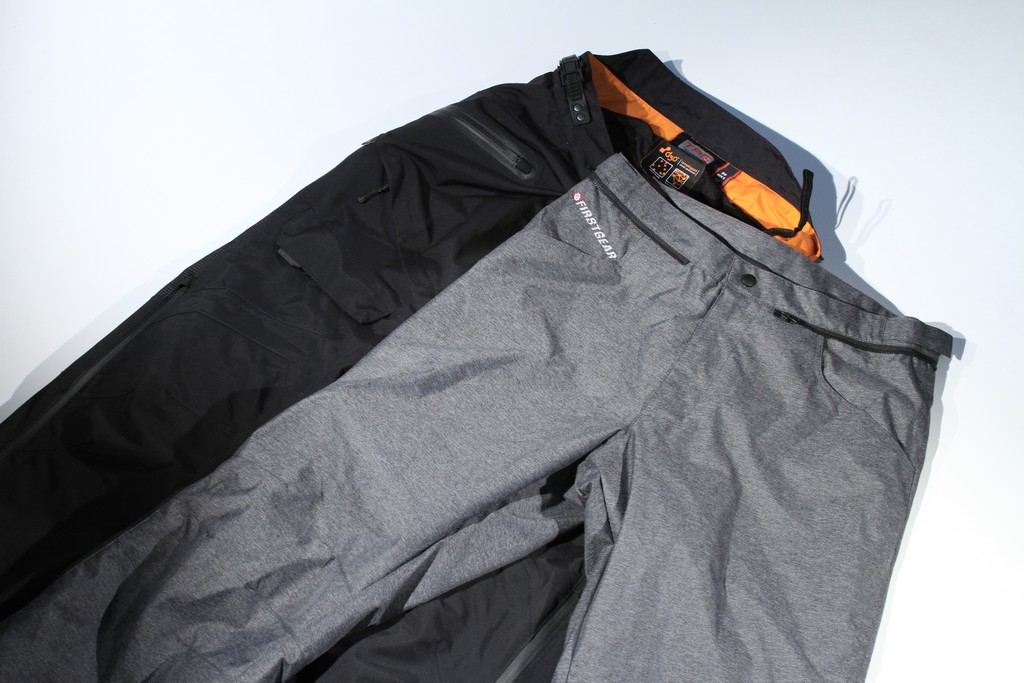 Just because this is wet-weather gear, doesn't mean you can't wear them when the sun is out! To help keep you cool, a pair of intakes are included on the front of the textile pants to get air moving around the legs.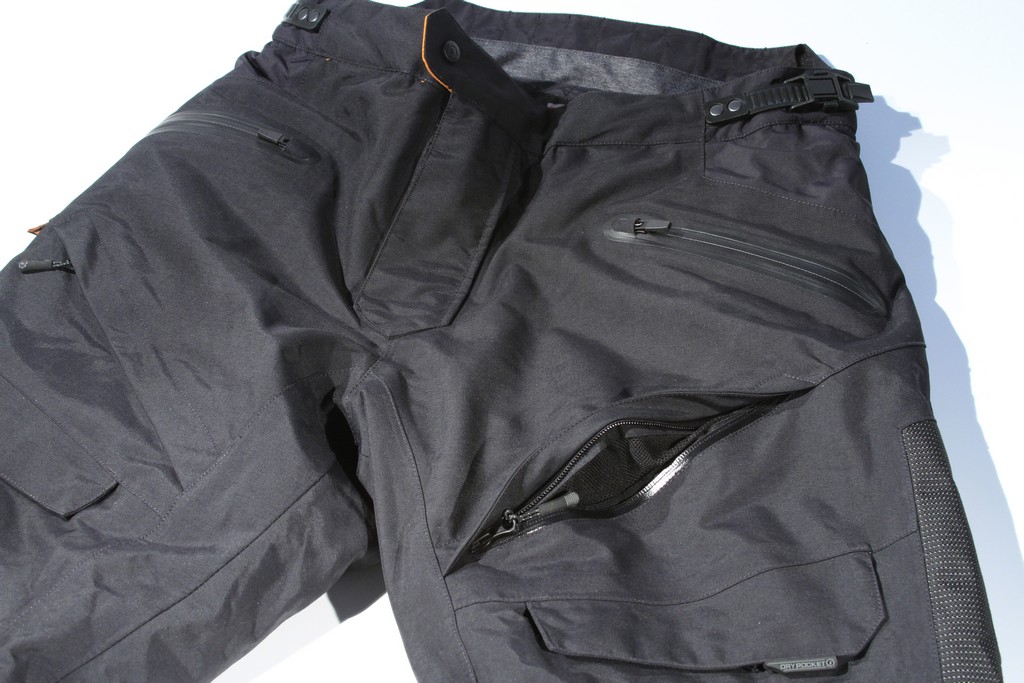 FirstGear TPG Escape Pants come with a five-year warranty and a two-year crash protection policy. If your FirstGear pants are damaged in a crash during this time, simply send them in and you will receive a replacement free of charge!